---
About the Aircraft: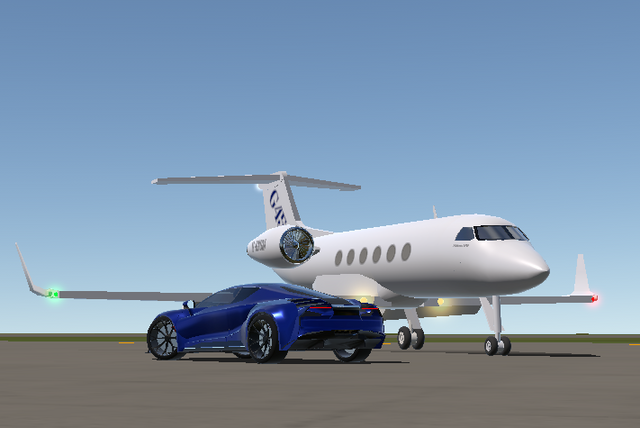 The Gulfstream IV (or G-IV or GIV) and derivatives are a family of twinjet aircraft, mainly for private or business use. They were designed and built by Gulfstream Aerospace, a General Dynamics company based in Savannah, Georgia, United States, from 1985 until 2018. Aircraft power is provided by two Rolls-Royce RB.183 Tay turbofans.
Upon delivery of the last G450, over 900 GIV/GIV-SP/G450 units had been produced. The last G450 was delivered on 19 January 2018 after 365 deliveries over 12 years, ending a 30-year production run, to be replaced by the G500.
Gulfstream, in collaboration with Grumman, began work on the Gulfstream IV in March 1983 as a re-engined, stretched fuselage derivative of the Gulfstream III. The first GIV made its maiden flight on September 19, 1985. The model received type certification from the FAA on April 22, 1987. The G-IV entered into service with serial number 1000 in 1987 and was upgraded to the special purpose GIV-SP version at serial number 1214 in 1993. It was later redesignated G400 at serial number 1500. A shorter range variant was created based on the GIV and given the G300 designation in 2002.
In 2001, Gulfstream began work on an improved version of the GIV-SP, originally designated GIV-X. It was later renamed G450. The G450 is lengthened 1 ft (0.305 m) over the G400 and shares the forward fuselage and larger cockpit of the G550. Following its first flight on 30 April 2003, production of the G450 began in October 2004, replacing the G400. The G450 has better performance and comes with the PlaneView cockpit with four 14-inch (355 mm) liquid crystal displays and a Head up display (HUD). The shorter range G350 version of the G450 was developed and received certification in 2004.
By 2018, 1990 to 1992 GIVs were for sale at $1.6-4.4 million, 1992 to 1999 GIVSPs were listed for $1.25-5.2 million, 15-year-old G300s and G400s were available for $4.5-7 million and 2006 to 2016 G450s at $9.95-23.75 million.
---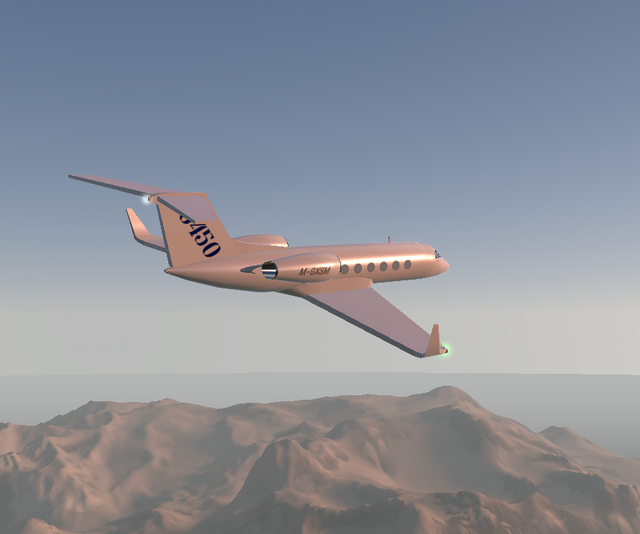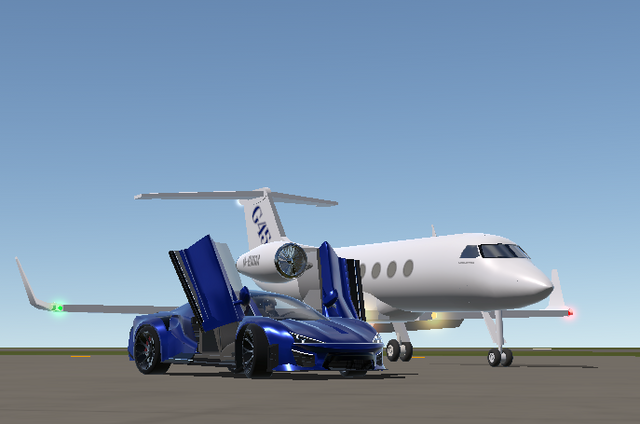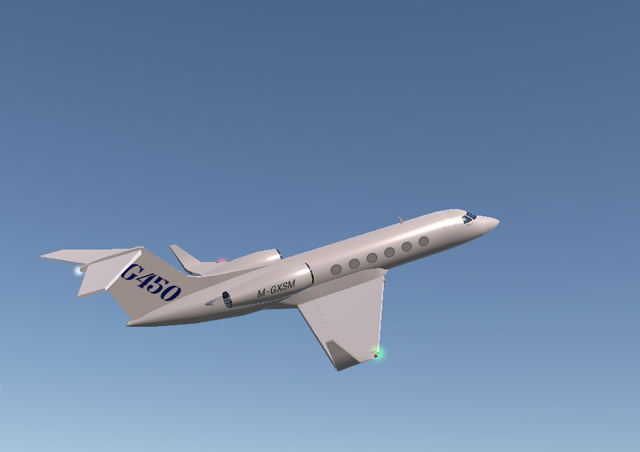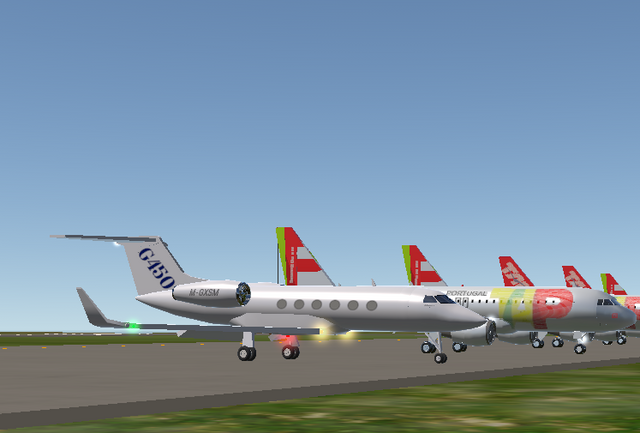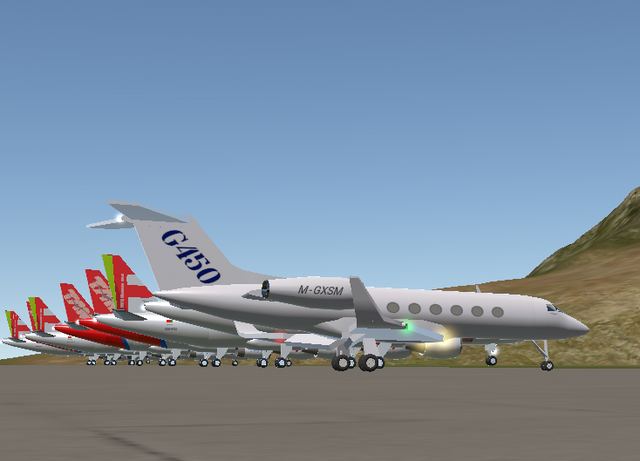 Actual Sample: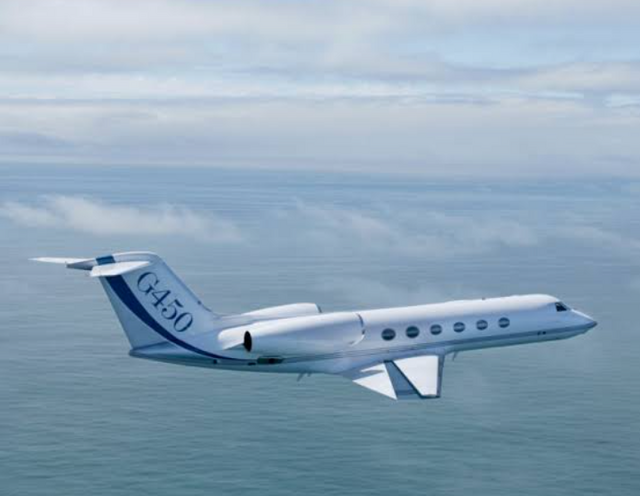 Image Credit: Wikipedia
---
This aircraft follows all the basic AI requirements. It is specially designed for Artificial Intelligence [AI] to simulate air traffic, it is able to land and take off with extreme precision at the main airports in the game, it is also a playable aircraft, you can enjoy air collisions, target shooting or just enjoy of a more realistic air traffic.
How to make it operational:
Step 1: Download and save this aircraft to your collection
Step 2: Activate in-game AI air traffic in sandbox mode and wait patiently on the ground until the aircraft is spawned
If the aircraft is not spawning, remove decorative details such as lights, letters and numbers on the fuselage, then repeat the process again until the aircraft is spawned in your skies.
---
Controls: Standard
Thank you for your attention, Good flight!
Specifications
General Characteristics
Predecessor

Magic Form

Successors

2 airplane(s)

+91 bonus

Created On

Android

Wingspan

118.2ft (36.0m)

Length

133.5ft (40.7m)

Height

38.3ft (11.7m)

Empty Weight

N/A

Loaded Weight

23,466lbs (10,644kg)
Performance
Power/Weight Ratio

5.746

Wing Loading

8.3lbs/ft2 (40.4kg/m2)

Wing Area

2,837.9ft2 (263.7m2)

Drag Points

10736
Parts
Number of Parts

89

Control Surfaces

7

Performance Cost

499
---