---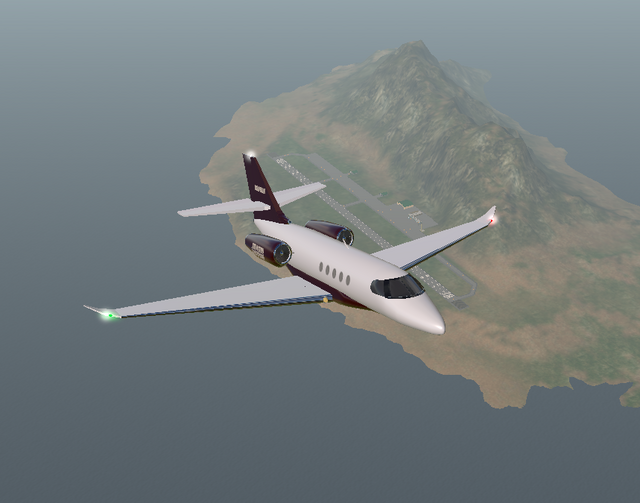 About the Aircraft:
The Cessna Citation Latitude is a business jet built by Cessna. The Model 680A was announced at the 2011 NBAA convention, the prototype first flew on 18 February 2014, it achieved FAA certification on June 5, 2015, and first deliveries began on August 27. It retains the Model 680 Sovereign wing, twin P&WC PW306D turbofans and cruciform tail and adds a new stand-up circular fuselage with a flat floor, which was kept in the stretched, re-winged, and re-engined Cessna Citation Longitude.
The $14.9 million Citation Latitude was announced by Cessna at the annual NBAA convention in October 2011, between the $12.6 million Citation XLS+ and the $17.5 million Citation Sovereign. The prototype first flew on 18 February 2014 in Wichita, Kansas. Cessna announced on June 5, 2015, that it had achieved FAA certification for the type. On August 27, 2015, Cessna announced the first deliveries had begun. In 2023, its equipped price was $19.775M.
It keeps the Citation Sovereign wing, twin Pratt & Whitney Canada PW306D turbofans and cruciform tail. Its newly-designed all-metal stand-up circular fuselage has a flat floor and seats nine.
Typical missions are 2.0–2.7 hours and with 400 kn (740 km/h) block speeds and most operators can fly 5–6 hours at Mach 0.72–0.76 for a 2,000–2,400 nmi range, with short takeoff requirements and good hot and high performance. A first hour fuel burn of 2,000–2,500 lb (910–1,130 kg) followed by 1,600–1,900 lb (730–860 kg) the second hour and fuel burn can reach 3,300 lb (1,500 kg) for a 2-hour trip with favorable conditions. It lists for $17.5–18 million typically equipped, the same as the Embraer Legacy 450 with a similar flat floor cabin for club four plus two chairs and over 200 miles more range, 25–30 kn (46–56 km/h) higher cruise and fly-by-wire controls. Embraer is firm on list price while Textron discounts the Latitude by up to 20% for $13.5–14 million to sell three times as many aircraft.
---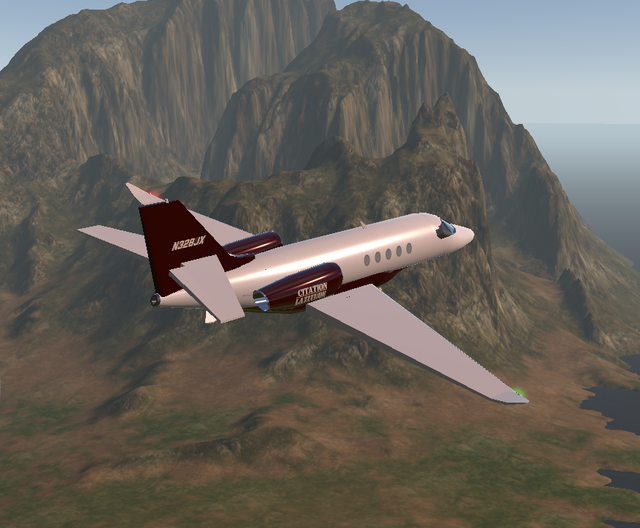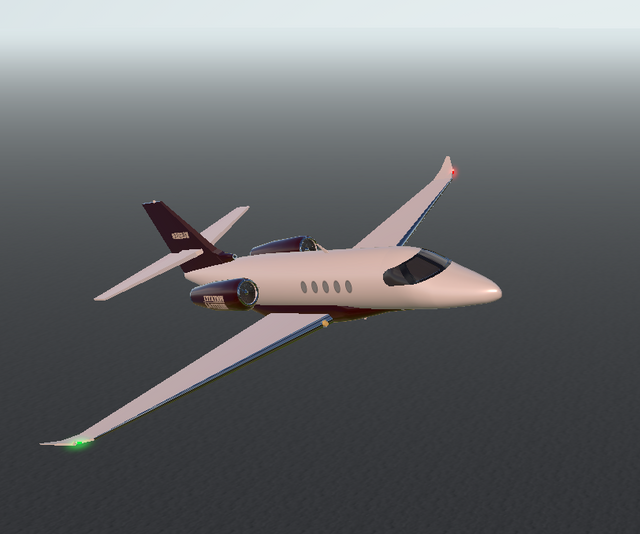 Actual Sample: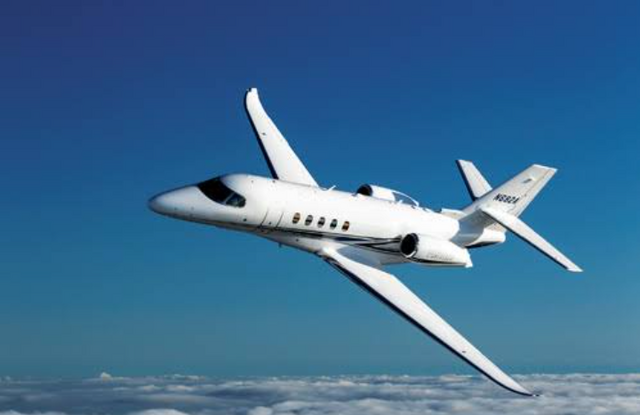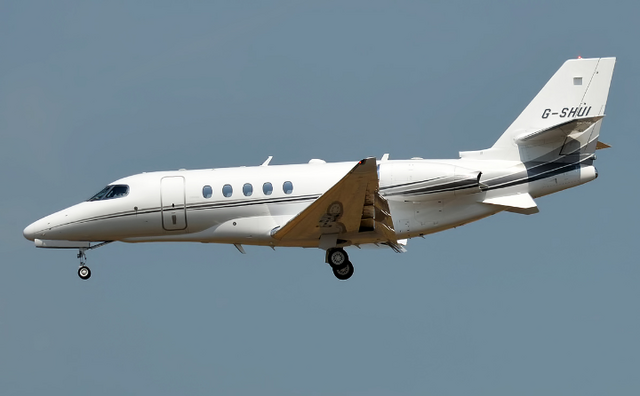 Image Credit: Cessna Aircraft - Textron Aviation / Wikipedia
---
This aircraft follows all the basic AI requirements. It is specially designed for Artificial Intelligence [AI] to simulate air traffic, it is able to land and take off with extreme precision at the main airports in the game, it is also a playable aircraft, you can enjoy air collisions, target shooting or just enjoy of a more realistic air traffic.
How to make it operational:
Step 1: Download and save this aircraft to your collection
Step 2: Activate in-game AI air traffic in sandbox mode and wait patiently on the ground until the aircraft is spawned
If the aircraft is not spawning, remove decorative details such as lights, letters and numbers on the fuselage, then repeat the process again until the aircraft is spawned in your skies.
---
Controls: Standard
Thank you for your attention, Good flight!
Specifications
General Characteristics
Predecessor

Cessna 680 Citation Sovereign

Created On

Android

Wingspan

98.0ft (29.9m)

Length

80.9ft (24.7m)

Height

27.8ft (8.5m)

Empty Weight

19,774lbs (8,969kg)

Loaded Weight

30,497lbs (13,833kg)
Performance
Power/Weight Ratio

4.421

Wing Loading

25.5lbs/ft2 (124.7kg/m2)

Wing Area

1,193.7ft2 (110.9m2)

Drag Points

3610
Parts
Number of Parts

92

Control Surfaces

7

Performance Cost

498
---