Another miniplane, a bit hard to control, but it flies. Hope you like it!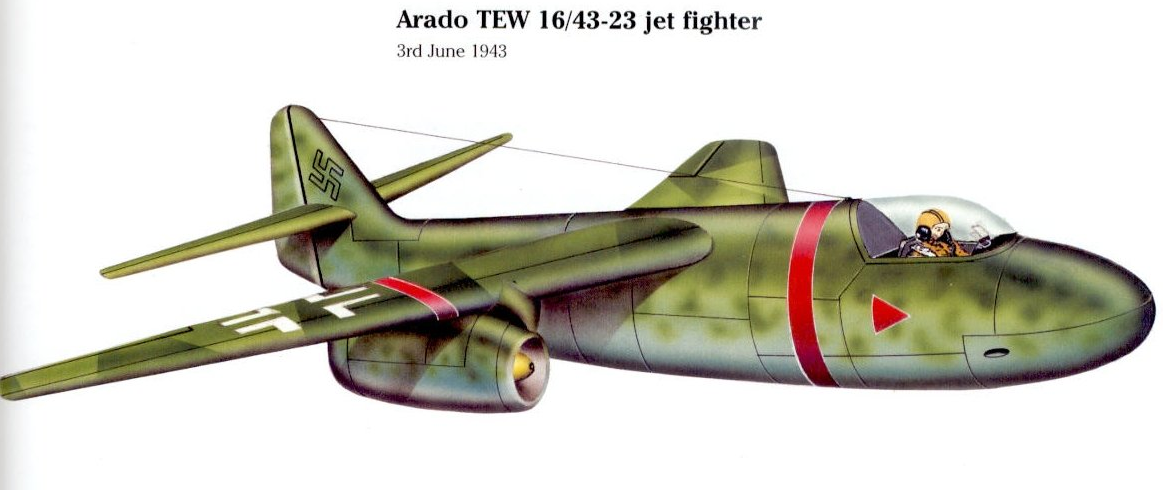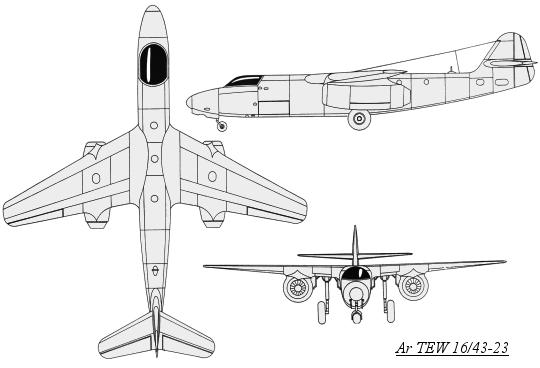 A few data from Luft46 - http://www.luft46.com/arado/artew23.html
"This fighter dates from 1943, and was to be of an all-metal construction. It featured swept-back wings, and two He S 011 turbojets were mounted beneath the wings. The fuselage contained three fuel tanks which were located behind the cockpit. A single fin and rudder was fitted with the tailplanes having a small amount of sweep also. The main landing gear rotated 90 degrees before being retracted forwards into the wing. As per the Ar TEW 16/43-13, a spherical tire was chosen for the front landing gear. The cockpit was located in the forward part of the fuselage, and armament consisted of a single MG 151/15 15mm machine gun and two MG 213/20 20mm cannon, all located in the nose beneath the cockpit. This aircraft did not get out of the preliminary design phase; instead, design and production was concentrated on the Ar 234."
Specifications
General Characteristics
Created On

Windows

Wingspan

23.8ft (7.3m)

Length

19.3ft (5.9m)

Height

12.6ft (3.9m)

Empty Weight

43,348lbs (19,662kg)

Loaded Weight

55,042lbs (24,966kg)
Performance
Power/Weight Ratio

2.939

Wing Loading

407.3lbs/ft2 (1,988.8kg/m2)

Wing Area

135.1ft2 (12.6m2)

Drag Points

8354
Parts
Number of Parts

82

Control Surfaces

7
---