Auto Credit
Based on realSavageMan's
BF-110
My first German WWII Aircraft. The Bf-110 a twin-engine Zerstörer (Destroyer, heavy fighter) and fighter-bomber (Jagdbomber or Jabo) developed in Nazi Germany.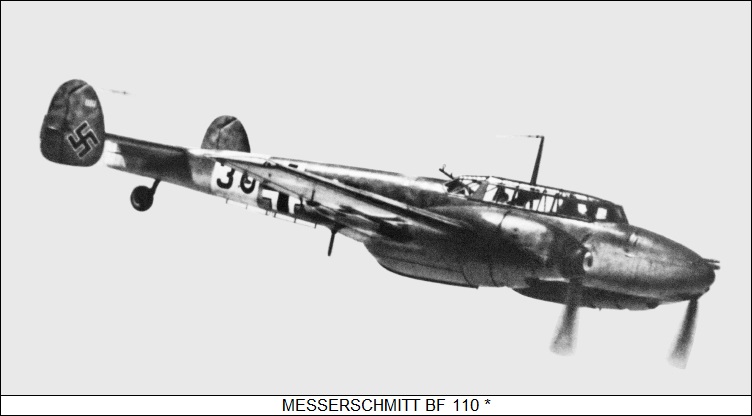 Instructions
AG1 Activates Rear Gun Control
AG8 Turns off engine and opens canopy
Realistic Flight Characteristics, slow and stubborn.
Max speed: 500-550km/h
Ammo: Four machine guns facing front, two machine guns facing back; four rockets
Pictures
Opened Canopy (again, I am being lame on interiors...)

Credits
@DeezDucks (helping on the engines)
@EpicPigster1 (helping with flight tests)
Enjoy!
Specifications
General Characteristics
Predecessor

BF-110

Successors

5 airplane(s)

+21 bonus

Created On

Windows

Wingspan

55.9ft (17.1m)

Length

41.7ft (12.7m)

Height

14.9ft (4.5m)

Empty Weight

12,260lbs (5,561kg)

Loaded Weight

14,515lbs (6,584kg)
Performance
Power/Weight Ratio

0.232

Horse Power/Weight Ratio

0.095

Wing Loading

22.8lbs/ft2 (111.5kg/m2)

Wing Area

635.5ft2 (59.0m2)

Drag Points

4184
Parts
Number of Parts

487

Control Surfaces

8
---