Unterseeboot Type 9C

Users:
Kriegsmarine
Imperial Japanese Navy
Soviet Navy (Post War)
French Navy (Post War)
Built: 1939-1944
In Commission: 1938-1945
The Type 9 U-boat was designed to be a long range submarine to work alongside the widely used type 7. Alongside being used for operations at greater distances out in the ocean it was built to serve as a command boat for Wolf Pack units in the atlantic. The second purpose would ultimately prove redundant as a change in tactics following the fall of france would result in the use of land based transmitters to coordinate U-boat groups. The Type 9 would ultimately find its role for use against single vessels further out at sea out of the range of Type 7's. Being slower and less nimble, it was not practical for engaging allied convoys.
Though not built as numerously as the Type 7, the type 9 would prove an excellent long range vessel. Reaching past even the south atlantic to travel into the Indian and Pacific oceans. Built to travel fast between distant zones, it carried a greater supply of torpedoes than the Type 7 for sustained patrols. Being a larger vessel, it was hindered by slower diving which made it vulnerable on the surface. A larger submarine not only needed bigger engines, but a change in where those engines were placed. To balance the vessel, the engine room was placed just behind the control room.
Seven variants of the Type 9 would be made, with the C variant being among those built in the highest numbers. Its main improvement would be a larger fuel capacity allowing for a significant boost in range. The Type IXc/40 would further improve range and go on to be built in the highest number. Despite its advantages, Its deficiency in diving speed alongside the fact that its larger size made it easier to aquire by late war Allied Radar proved lethal. 88 percent of Type 9's put in service would ultimately be lost in combat.
One type 9D, U-864, would be the only submerged submarine documented to be sunk by another of its own kind. HMS Venturer, a british V class, hunted it down before scoring a hit with a spead of torpedoes.
Source(s)
Uboat Aces
Wikipedia
History Net
U Boat War Documentary
Features:
Fully functioning bow planes and Rudders
Near 1:1 Scale
Simulated ballast system
Functional Deck Guns


---
Instructions:
Submarine Operation
1) Pitch for Diving planes (Pitch)
2) Roll for Rudder (Steering)
3) VTOL for Ballast control.
Note: If it starts sinking at first simply wait and/or use throttle and ballast to stabilize it. Annoyingly the game's water spawns drop your craft in the water, which for this thing imparts a lotta force on the neutral buoyancy. It'll soon stop in the water, though this can be sped up with ballast and throttle
Deck Gun Operation
1)Surface the Ship
1)Set VTOL all the way up then press AG8. This will lock the ballast upward and allow use of VTOL for guns.
2) AG1 for 10.5cm Naval Gun.
3) AG2 for 3.7cm Flak Gun.
4) AG3-4 for 2 cm AA.
5) VTOL and Trim to aim guns.
---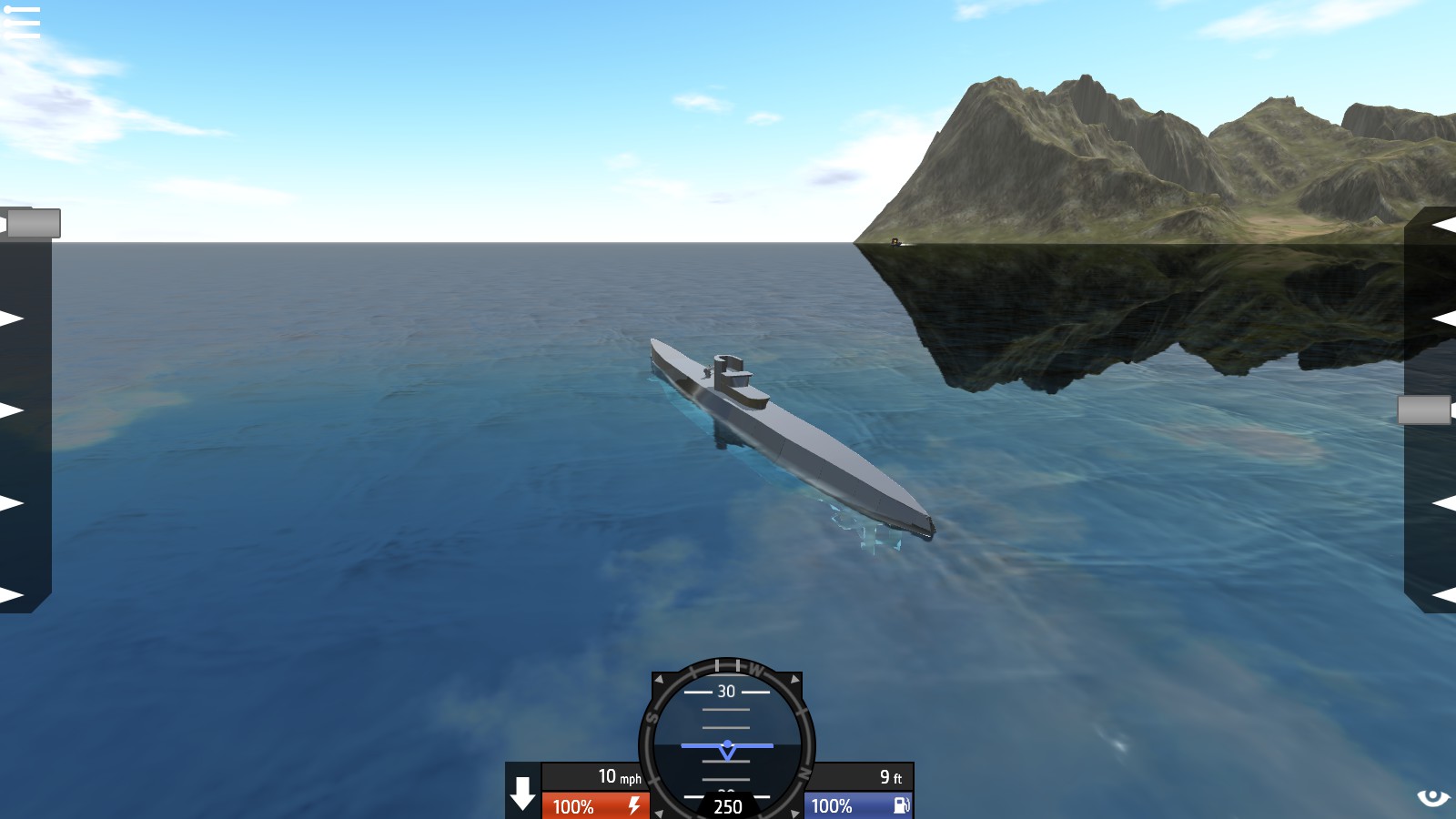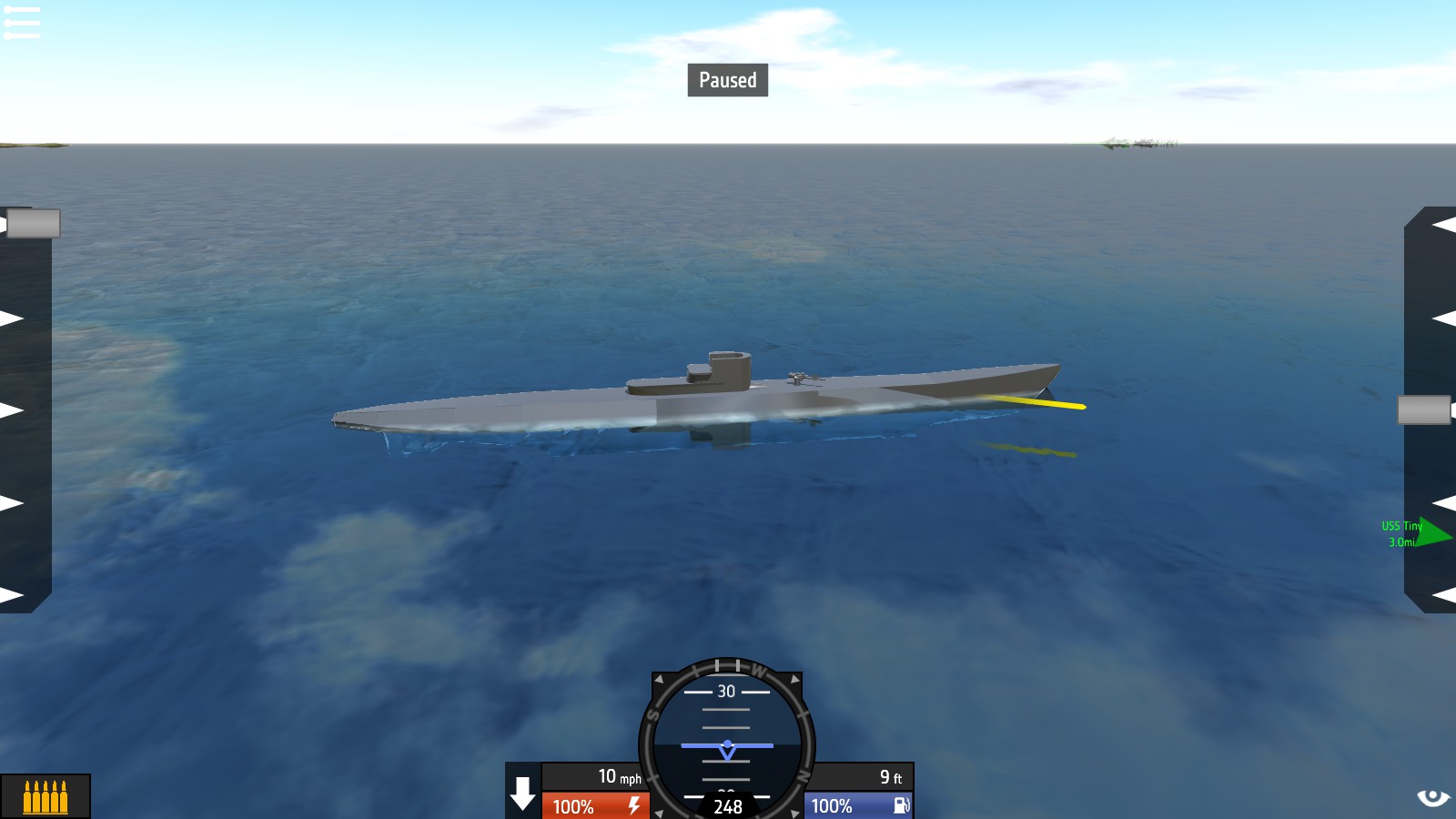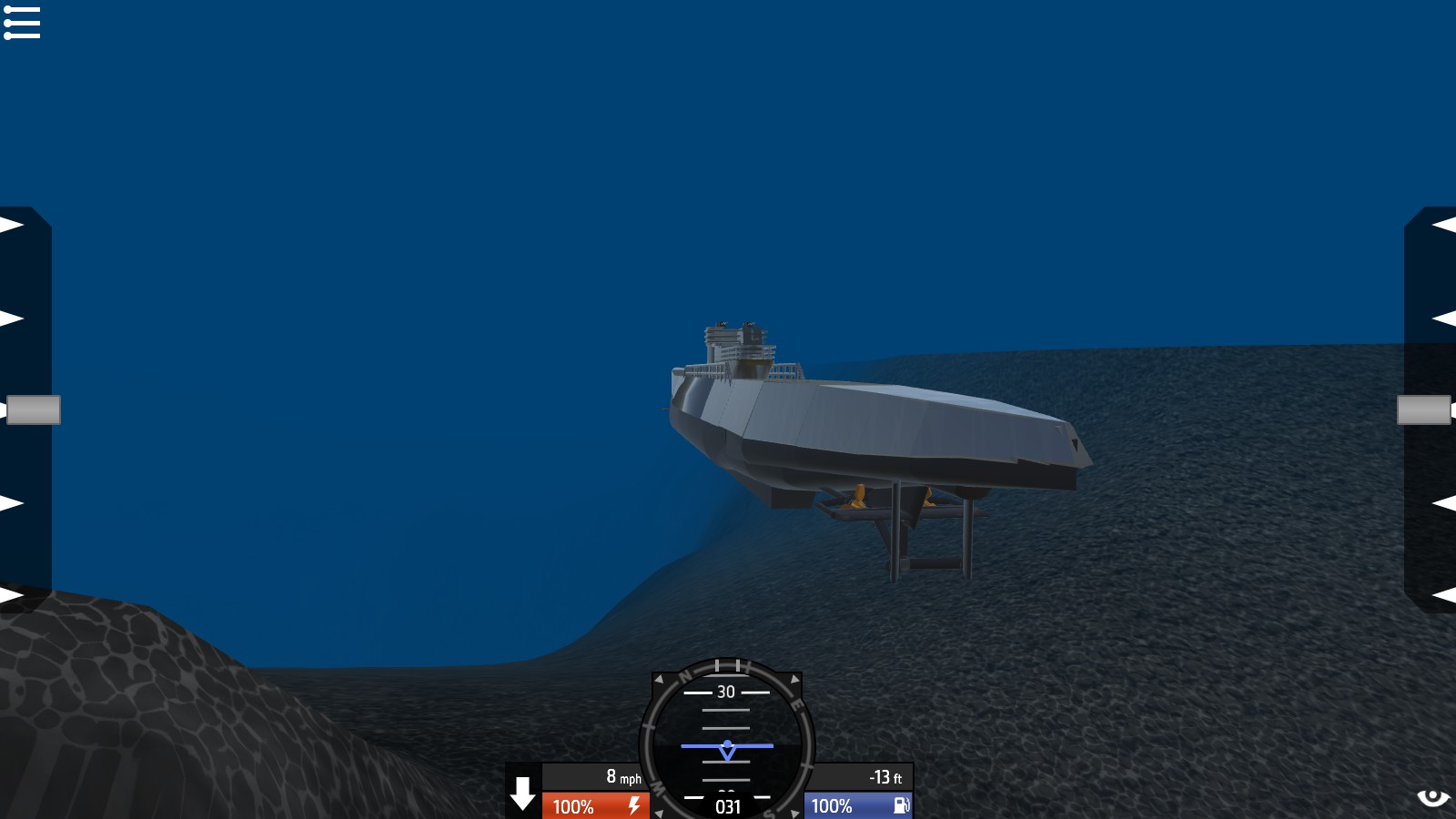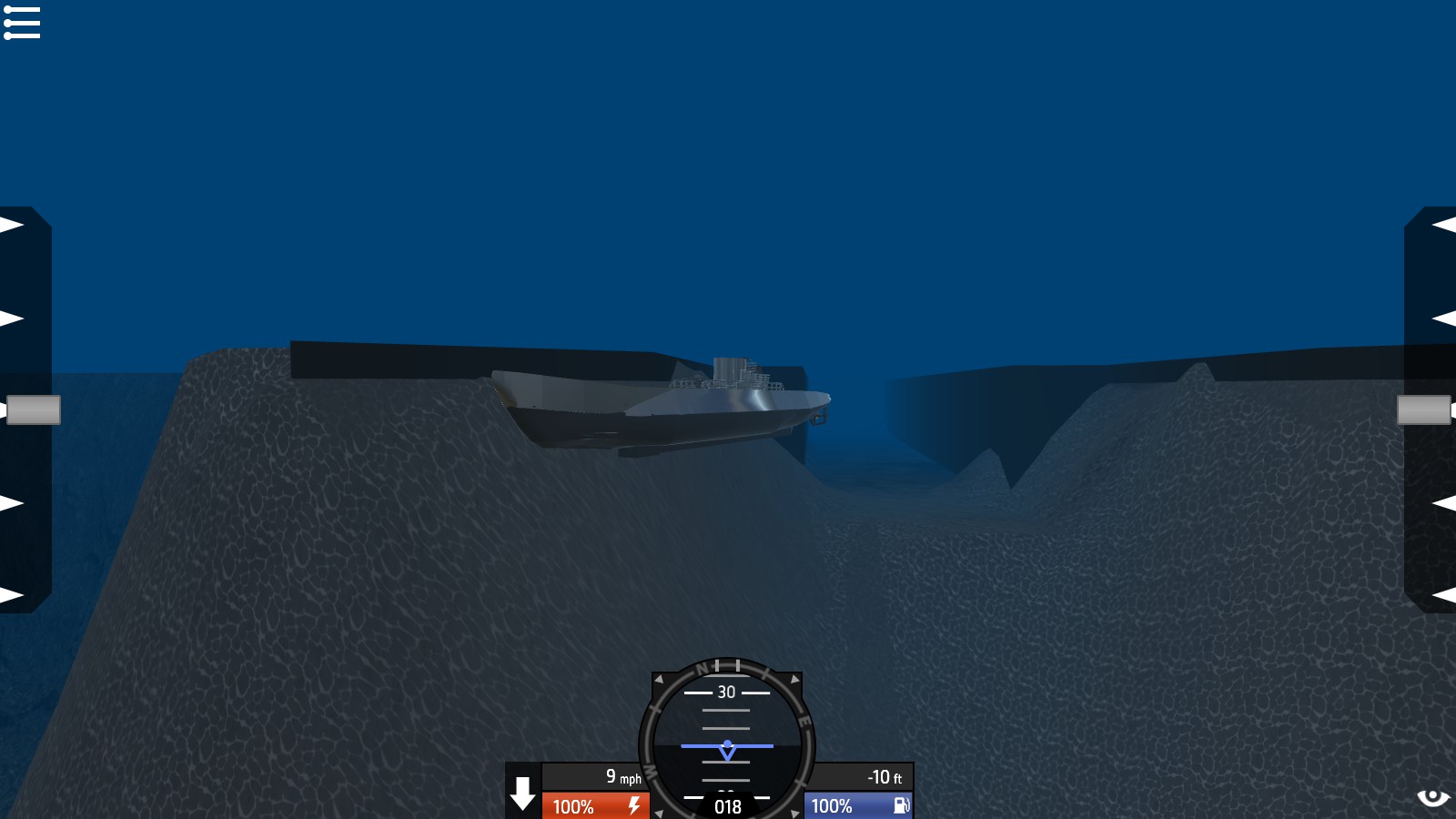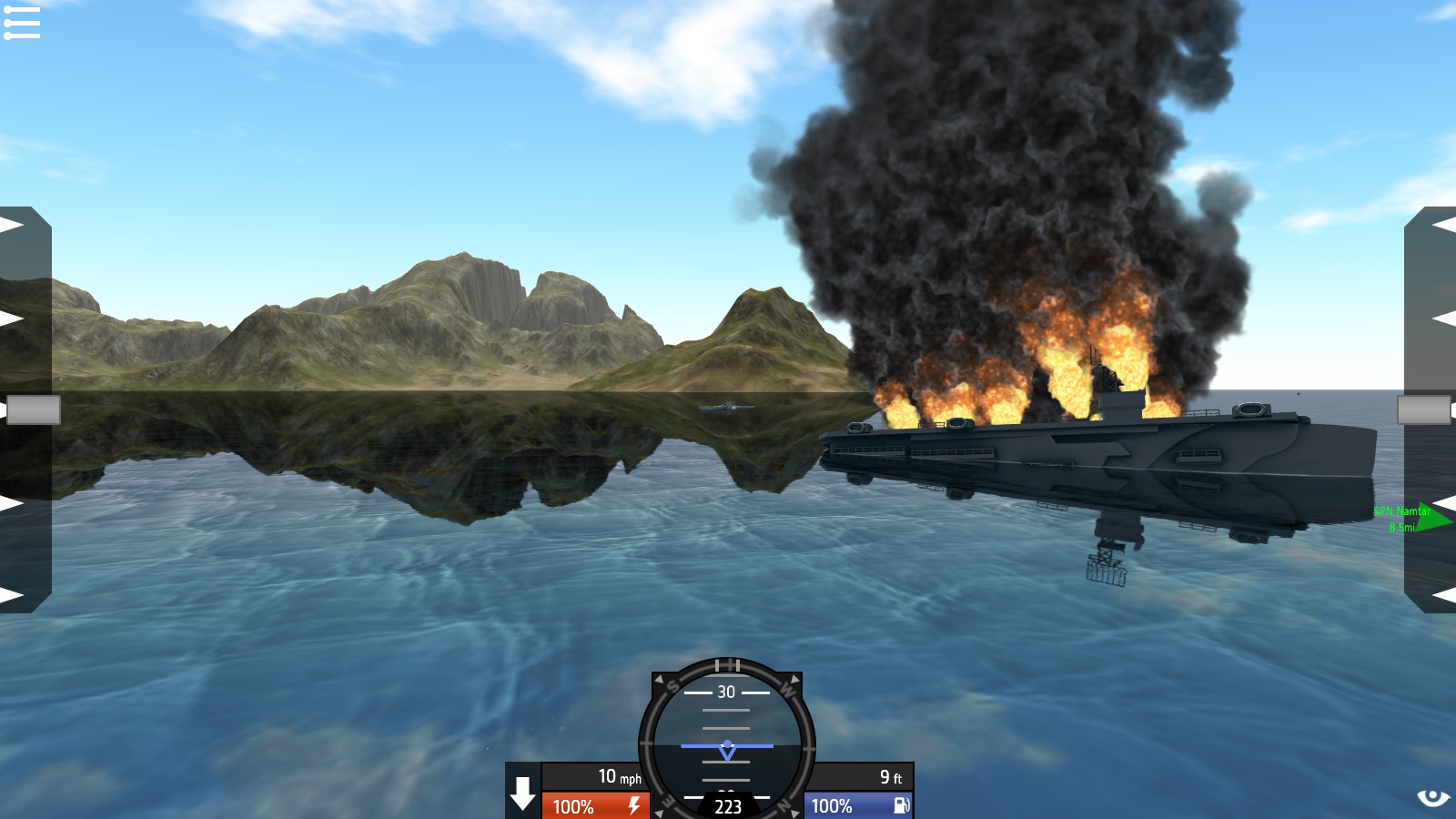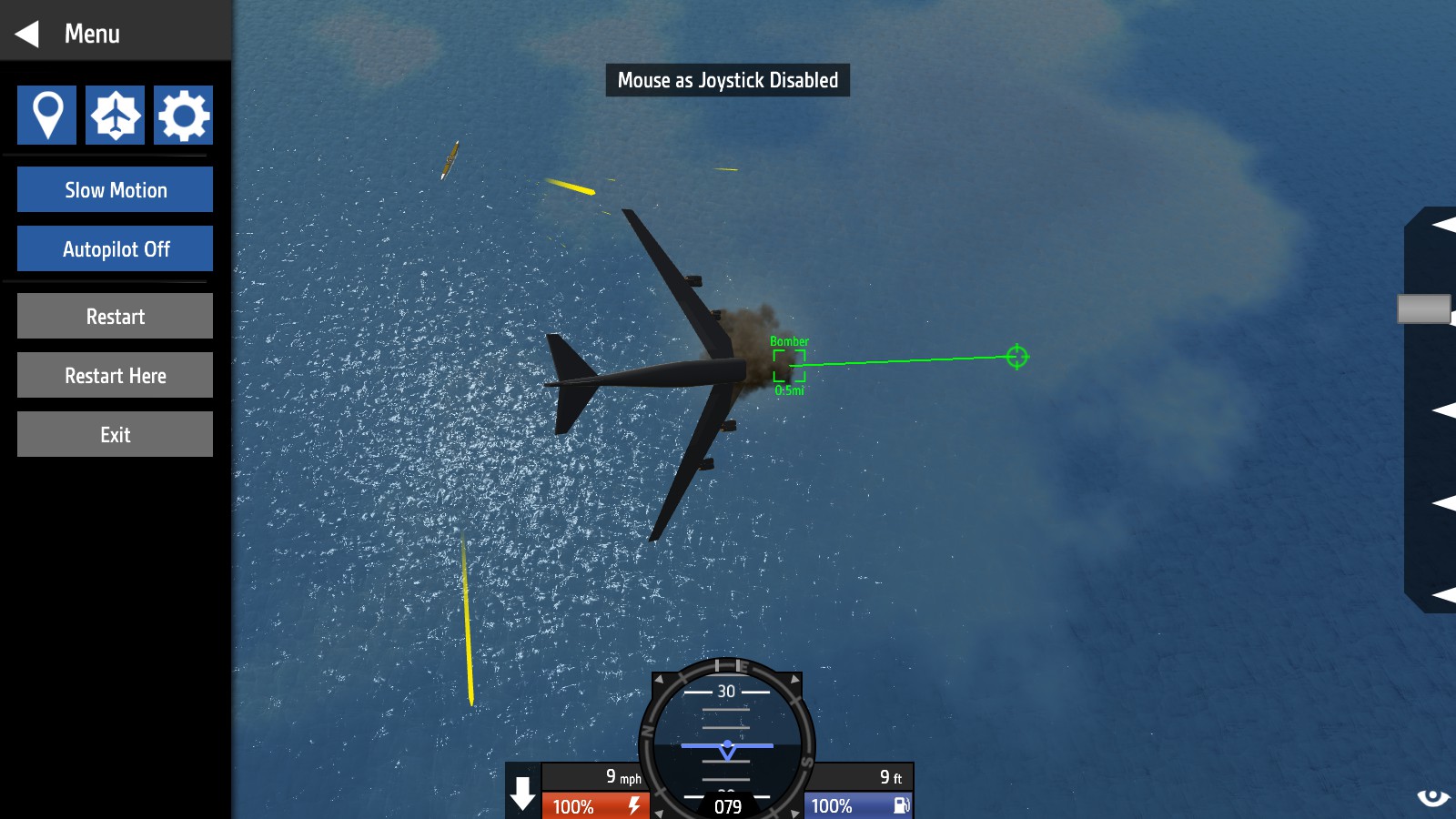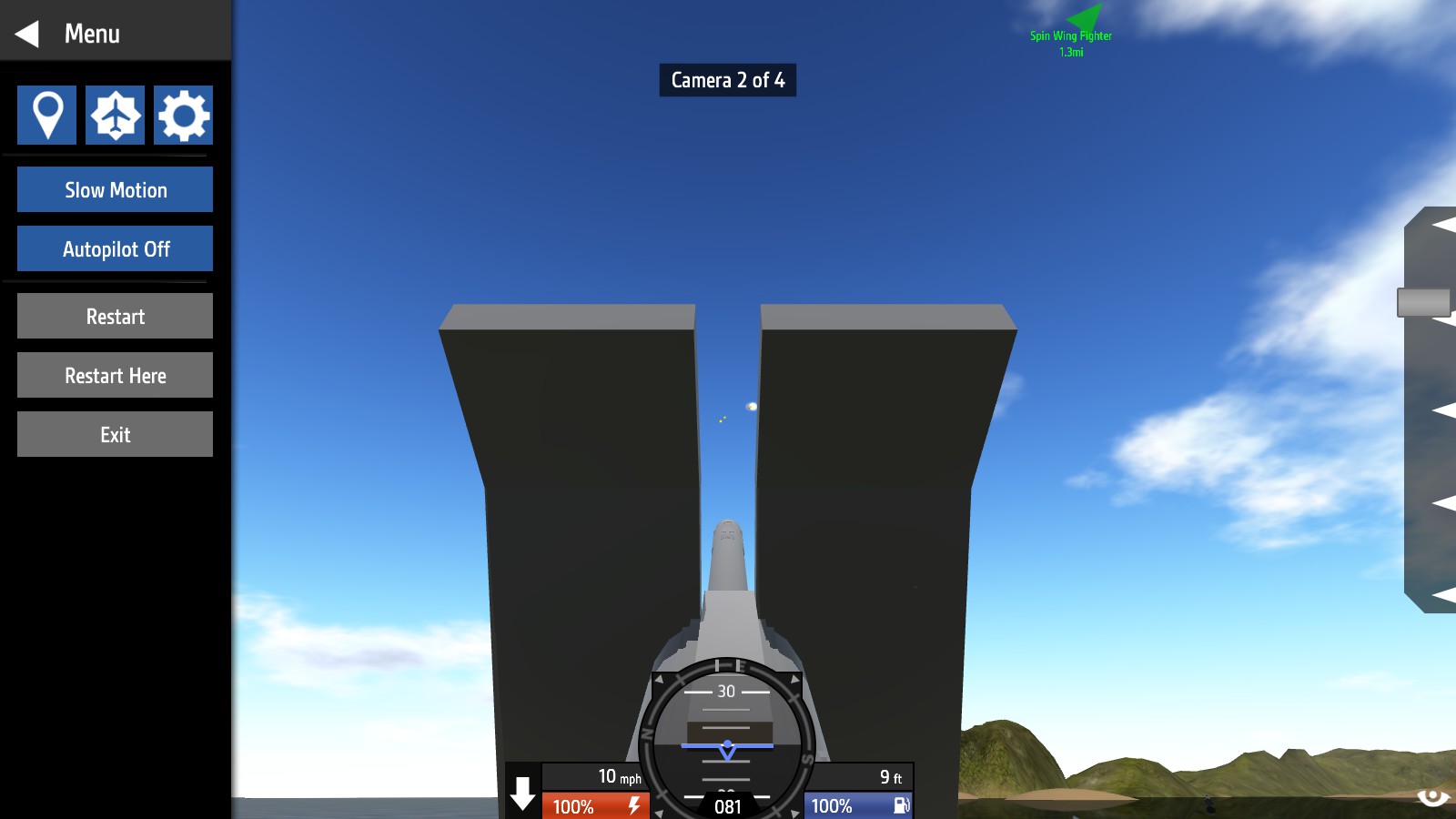 At LancasterAce's request, here is the U-boat type IX. Fitting that the perfect Submarine engine would come back to its roots, first built for a U-boat now used for one once again. As usual had some troubles along the way, but it came out great! (though quite rough on the lower front hull) Easily the most detailed thing I've made yet as well. I tried to add Torpedoes (using the system I used for my VLS to keep them safe) but they are the most glitchy and xml modding hostile weapon I've ever encountered. If I ever do add torpedoes, they WILL be custom.
I did set the health of this thing's parts pretty high so that an aircraft's guns can't quickly kill it. I even tested it on the surface against Sky Park Navy's flak barrage, where it proved quite resilient and only ended up sinking due to having its ballast parts blasted after several minutes of largely superficial damage.
I-400 coming up next, which will be an interesting thing to try and build. Hopefully I can stay under 400 parts in that one!
Specifications
General Characteristics
Successors

1 airplane(s)

Created On

Windows

Wingspan

27.9ft (8.5m)

Length

251.1ft (76.5m)

Height

33.9ft (10.3m)

Empty Weight

-4,734,385lbs (-2,147,483kg)

Loaded Weight

452,044lbs (205,044kg)
Performance
Wing Loading

24.0lbs/ft2 (117.2kg/m2)

Wing Area

18,827.9ft2 (1,749.2m2)

Drag Points

49218
Parts
Number of Parts

347

Control Surfaces

0
---