1.2 upgade from 1.1:
https://www.simpleplanes.com/a/N16UaF/V-U-RA3-KirovTransporter-v1-1
The v1.2s main purpose is to increase engine power, eliminate useless turrets.
and design a set of yaw correction rudders to facilitate control of the airship.
Operating:
AG4  Course Correction Rudder (Trim Control, Version 1.2 only)
AG5  Navigation light
AG6  Afterburner
AG7  No.5 Engine
AG8  Transport Grabber Control (Trim Control)
VTOL Engine vector control
Enjoy and fun!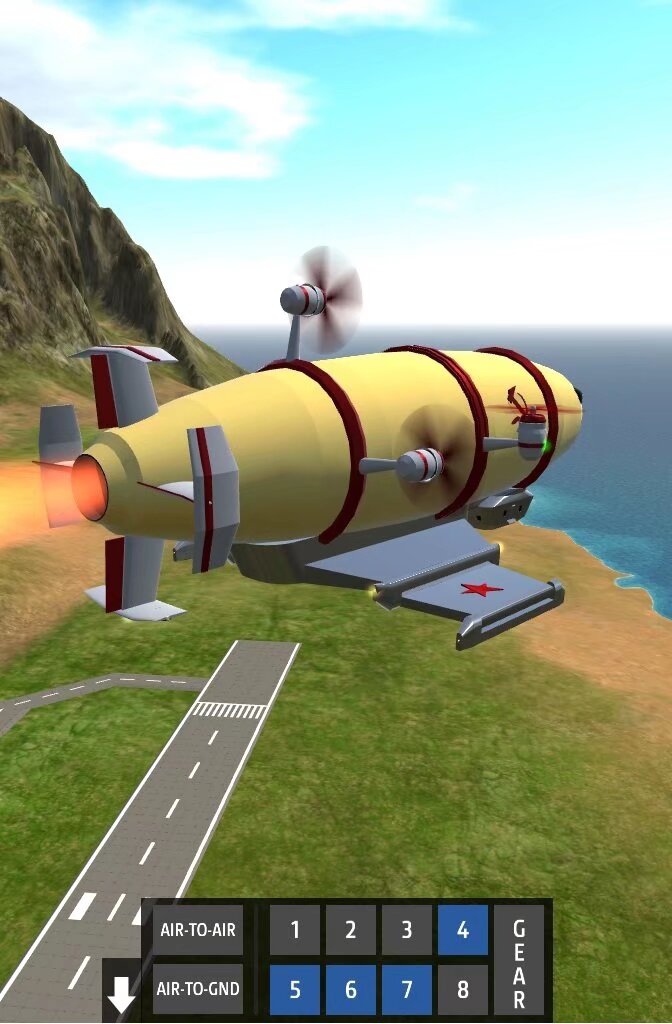 Specifications
General Characteristics
Created On

Android

Wingspan

108.6ft (33.1m)

Length

201.4ft (61.4m)

Height

116.4ft (35.5m)

Empty Weight

-4,734,385lbs (-2,147,483kg)

Loaded Weight

4,919lbs (2,231kg)
Performance
Power/Weight Ratio

2.74

Horse Power/Weight Ratio

2.032

Wing Loading

2.0lbs/ft2 (9.8kg/m2)

Wing Area

2,450.1ft2 (227.6m2)

Drag Points

207528
Parts
Number of Parts

255

Control Surfaces

7
---