---
About the Aircraft: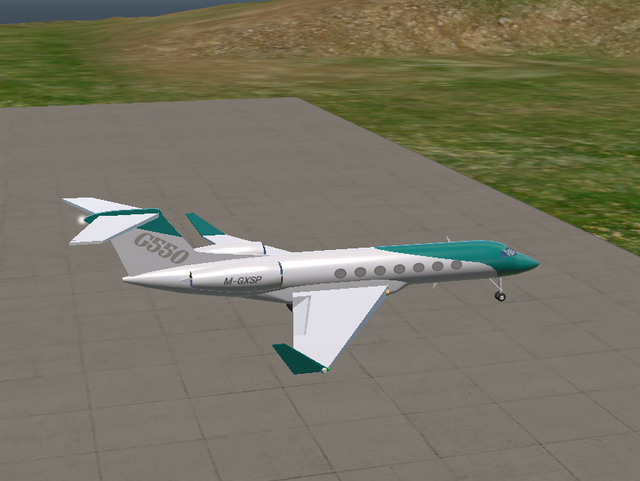 The Gulfstream G550 is a sophisticated twin-engine executive aircraft of high performance, medium size and intercontinental range, with a very powerful turbofan engine, capable of transporting 15, 18 or 19 passengers in great comfort, depending on the configuration adopted, or up to even 8 all lying down (sleeping), manufactured in the United States by Gulfstream Aerospace, a subsidiary of the North American corporation General Dynamics, which used as a basis other predecessor projects of executive aircraft from the 1960s and 1970s, called Gulfstream G-II and Gulfstream G-III.
Strictly speaking, the Gulfstream G550 is an updated and improved version of the sophisticated Gulfstream V, they are very similar aircraft. The Gulfstream G550 and Gulfstream G450 are similar in exterior and interior design, but the Gulfstream G550 is slightly larger, has a more powerful engine and greater range. Strictly speaking, the Gulfstream G450 is an updated and improved version of the sophisticated Gulfstream IV, they are very similar aircraft.
The Gulfstream G550, Gulfstream G450, Gulfstream V and Gulfstream IV do not bring radical innovations in terms of construction, which continues to be conventional in aluminum and metal alloys, but they offer their demanding users the most advanced in avionics and comfort items, which go as far as offering two separate toilets for crew and passengers, satellite pay TV, satellite Internet access points, satellite telephone, fax, microwave oven, mini-refrigerator for drinks, CD player and DVD player, mini-shower for quick showers (optional), compact wardrobe, sink for washing hands and brushing teeth, etc.
Other outstanding features of the Gulfstream G550 and Gulfstream V are their long range of approximately 11,000 kilometers (full / 75% power / with reserves), and the ability to climb straight up to more comfortable and suitable high levels of flight, with less turbulence, at an altitude of 15,000 meters, even with the fuel tanks full and the cabin full of passengers. The aircraft climbs straight up to 15,000 meters in less than half an hour after takeoff. High-performance business jets like these are less subject to bad weather turbulence.
The extremely high level of avionics technology in the Gulfstream G550 reaches the extreme point of offering equipment called EVS (Enhanced Vision System), which allows the pilot to view at night, on the screen, as if it were during the day, the terrain flown over, including the destination airport. The EVS is combined with other state-of-the-art equipment, including the so-called HUD (Head Up Display), which allows the pilot to perceive the runway axis on approaches in thick fog/fog or light rain, day or night. . All facilities and conveniences available on the Gulfstream G550 and Gulfstream V can be used and accessed indefinitely and with the aircraft still on the ground, with the engines turned off, including the air conditioning system powered by electricity generated by the APU, an independent unit energy supplier.
---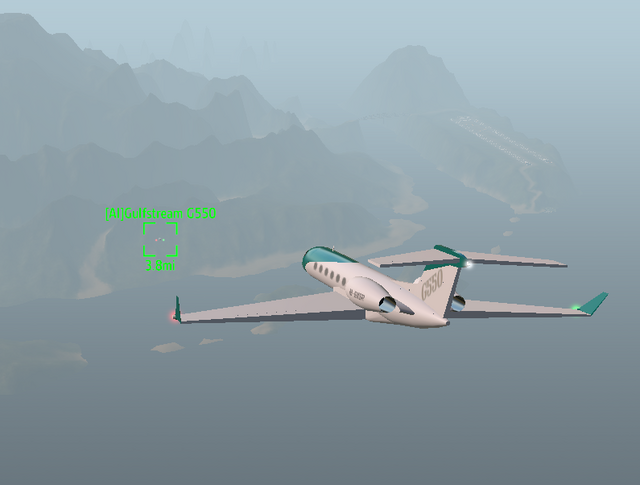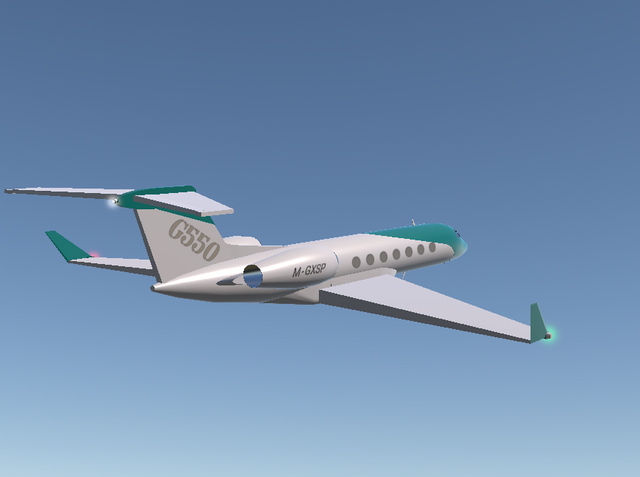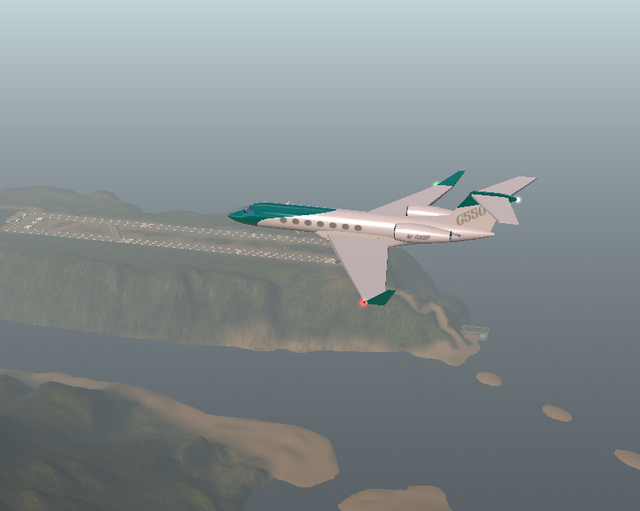 Actual Sample: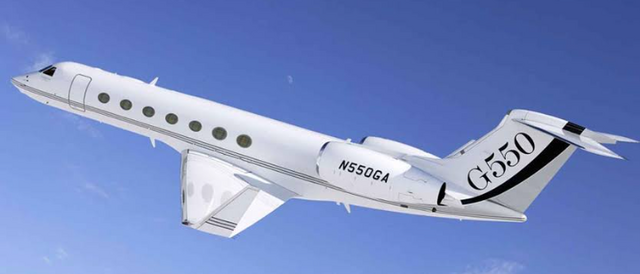 Image Credit: Business Jet Traveler
---
This aircraft follows all the basic AI requirements. It is specially designed for Artificial Intelligence [AI] to simulate air traffic, it is able to land and take off with extreme precision at the main airports in the game, it is also a playable aircraft, you can enjoy air collisions, target shooting or just enjoy of a more realistic air traffic.
How to make it operational:
Step 1: Download and save this aircraft to your collection
Step 2: Activate in-game AI air traffic in sandbox mode and wait patiently on the ground until the aircraft is spawned
If the aircraft is not spawning, remove decorative details such as lights, letters and numbers on the fuselage, then repeat the process again until the aircraft is spawned in your skies.
---
Controls: Standard
Thank you for your attention, Good flight!
Specifications
General Characteristics
Predecessor

Magic Form

Successors

2 airplane(s)

+105 bonus

Created On

Android

Wingspan

137.0ft (41.7m)

Length

144.7ft (44.1m)

Height

38.2ft (11.6m)

Empty Weight

N/A

Loaded Weight

29,228lbs (13,258kg)
Performance
Power/Weight Ratio

4.613

Wing Loading

18.6lbs/ft2 (90.8kg/m2)

Wing Area

1,571.7ft2 (146.0m2)

Drag Points

3691
Parts
Number of Parts

90

Control Surfaces

7

Performance Cost

505
---