The DC-8-71F in ATI livery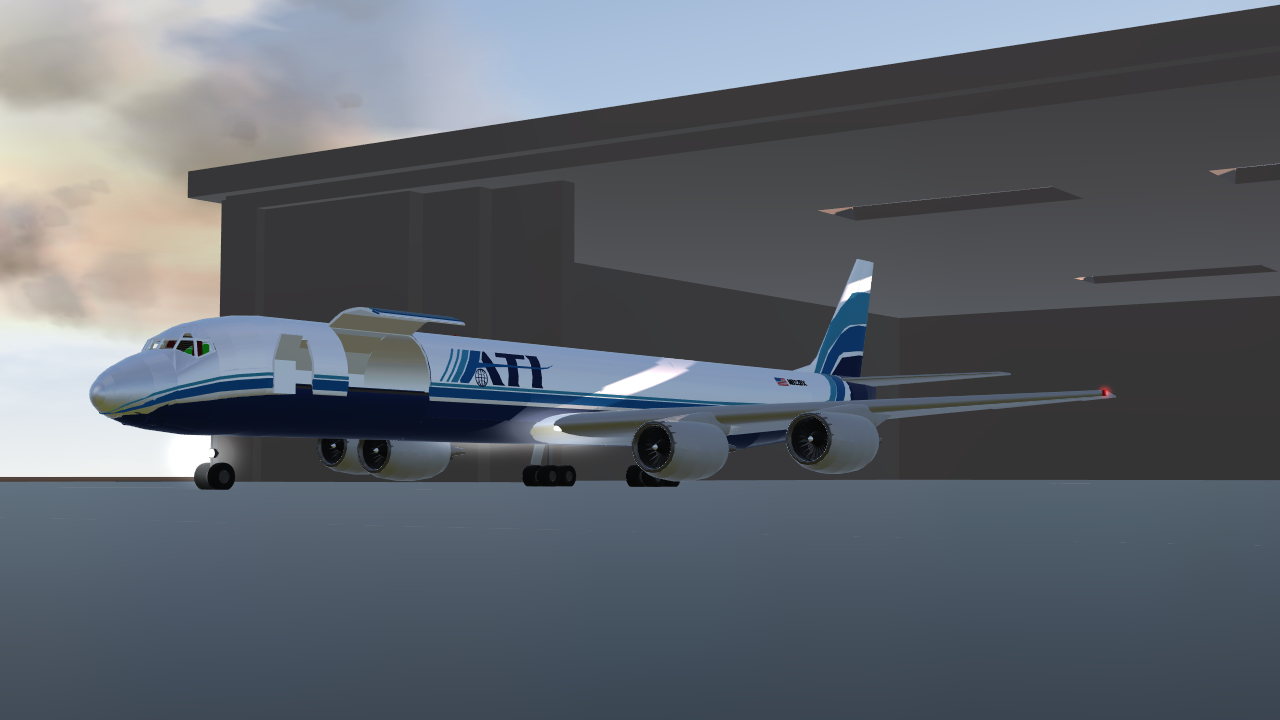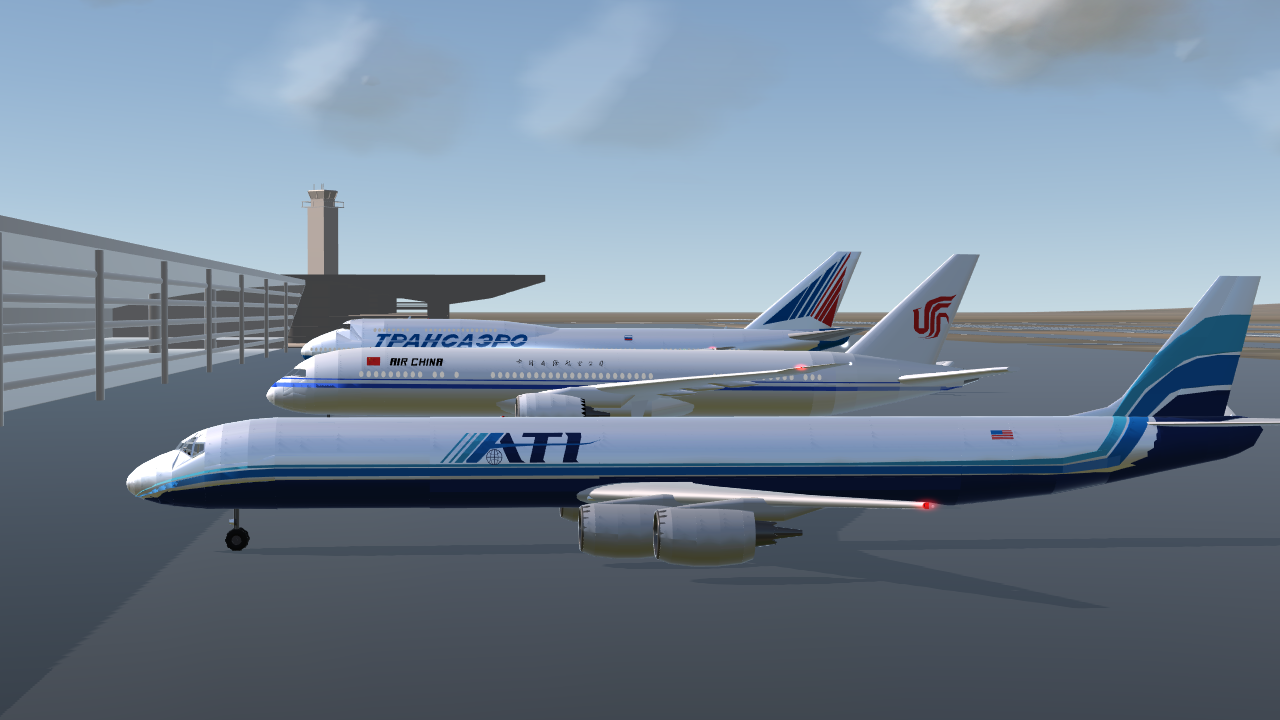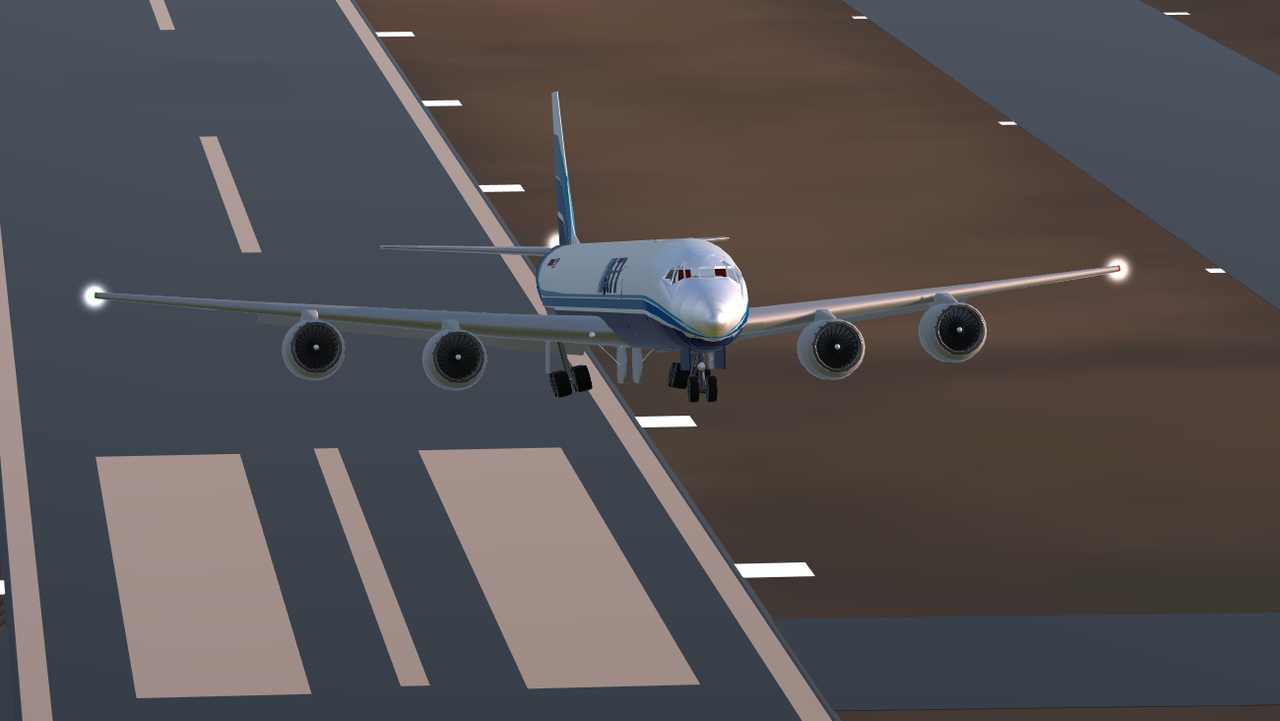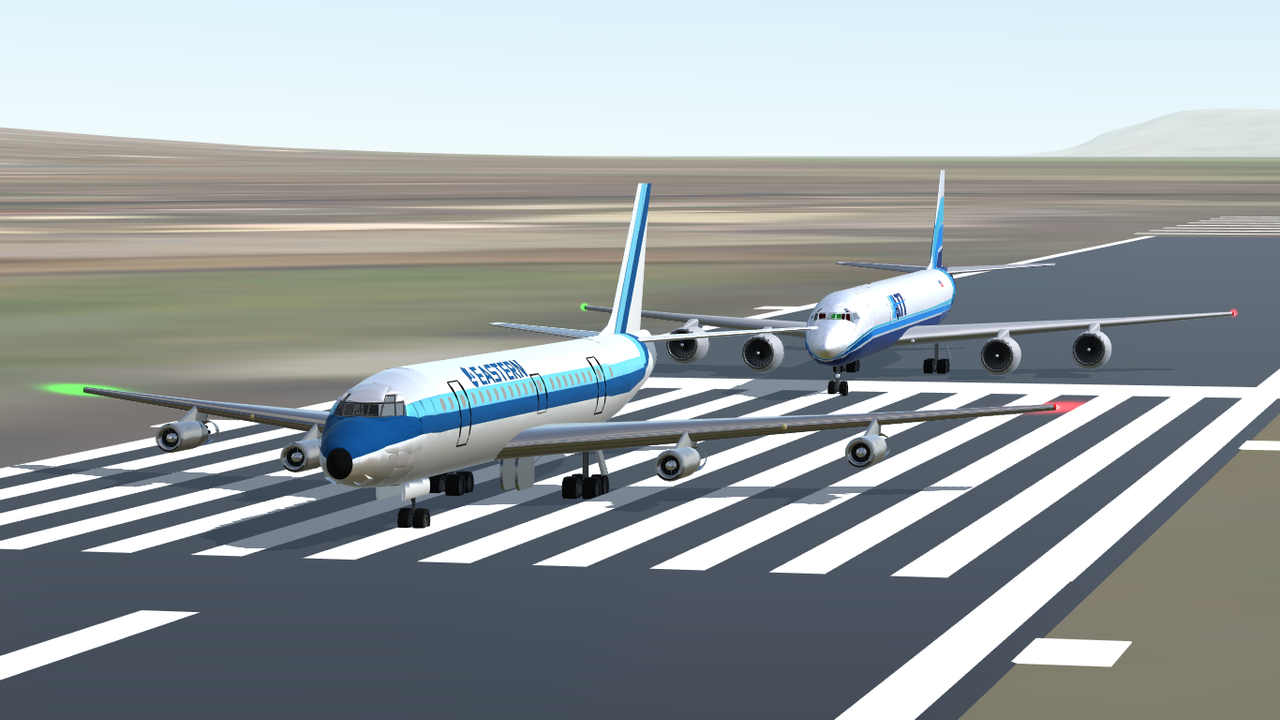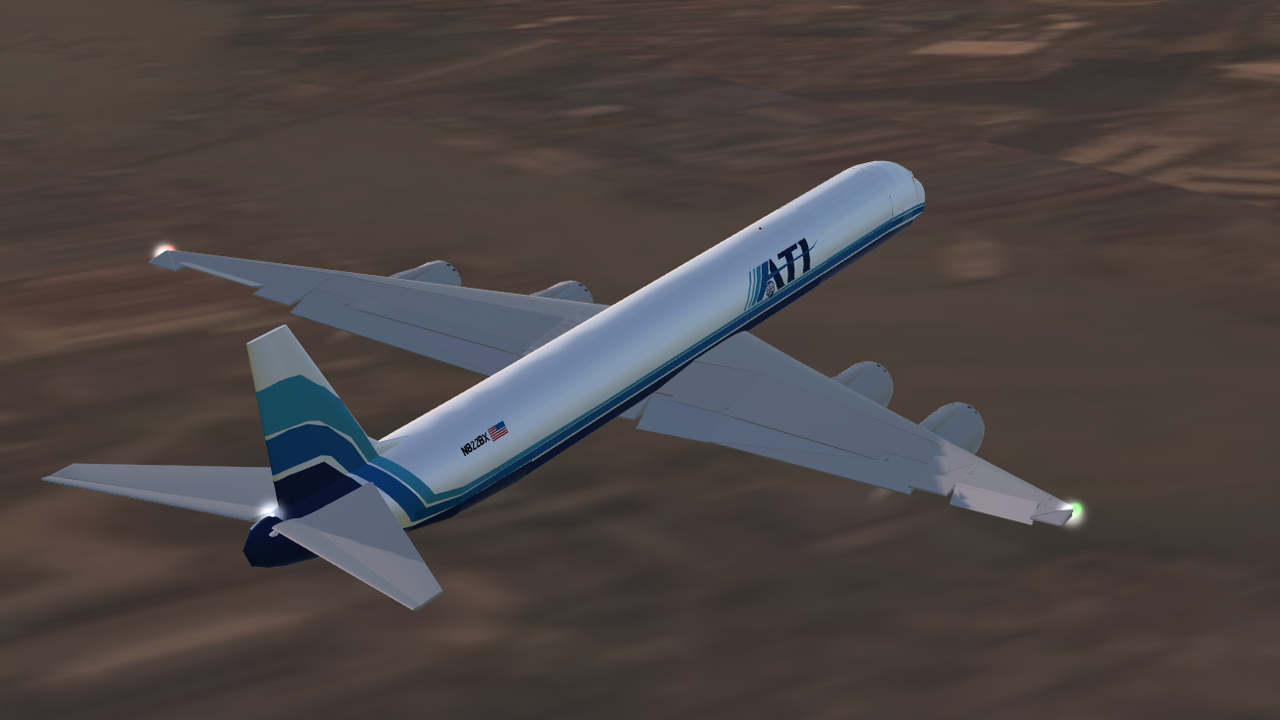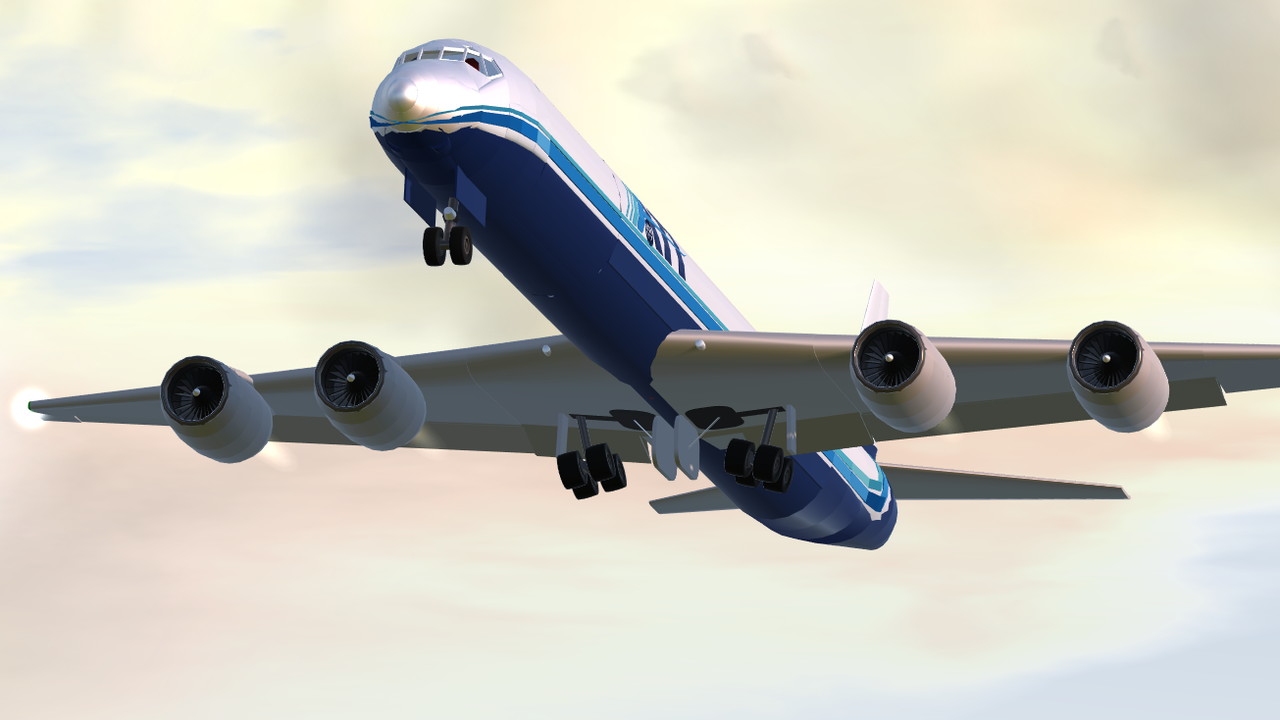 Interior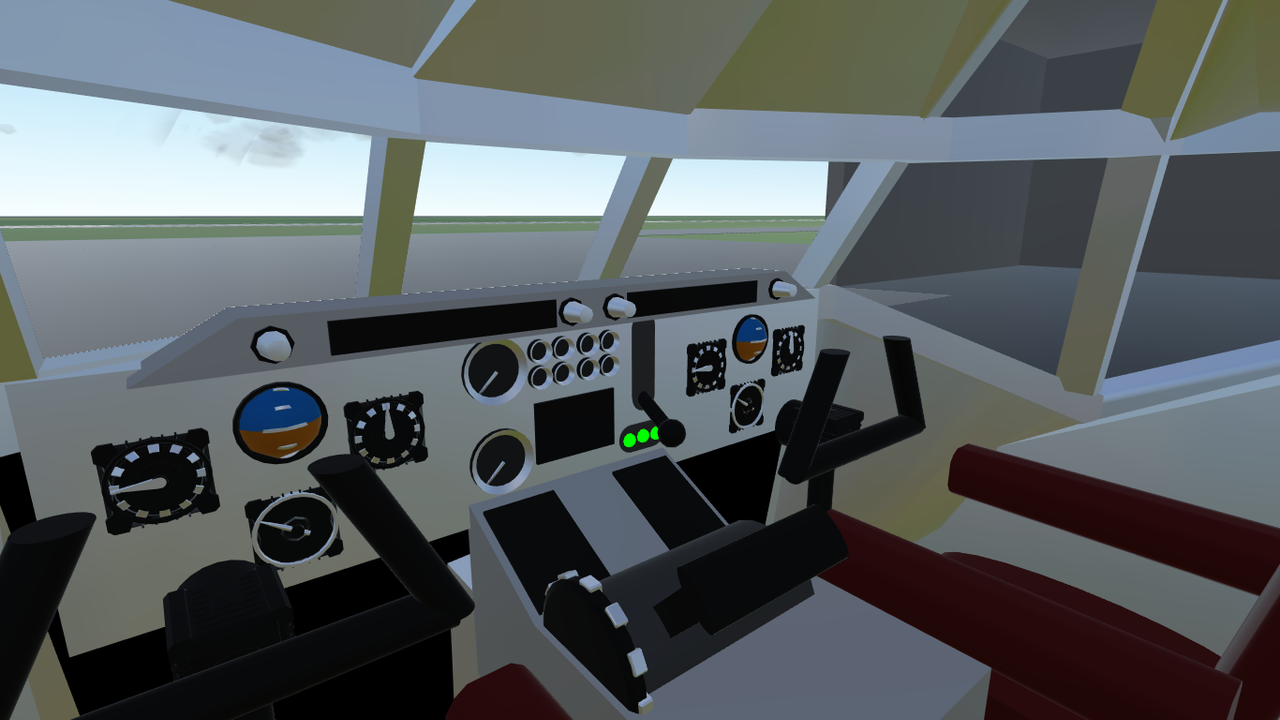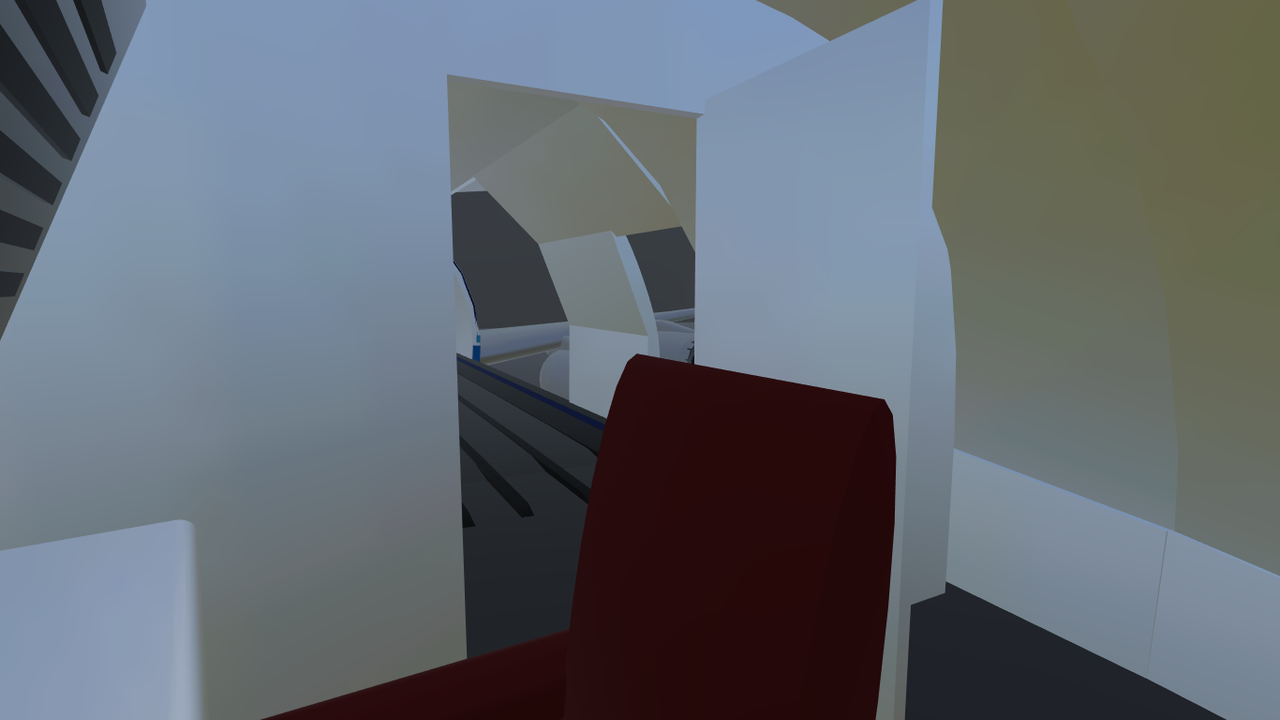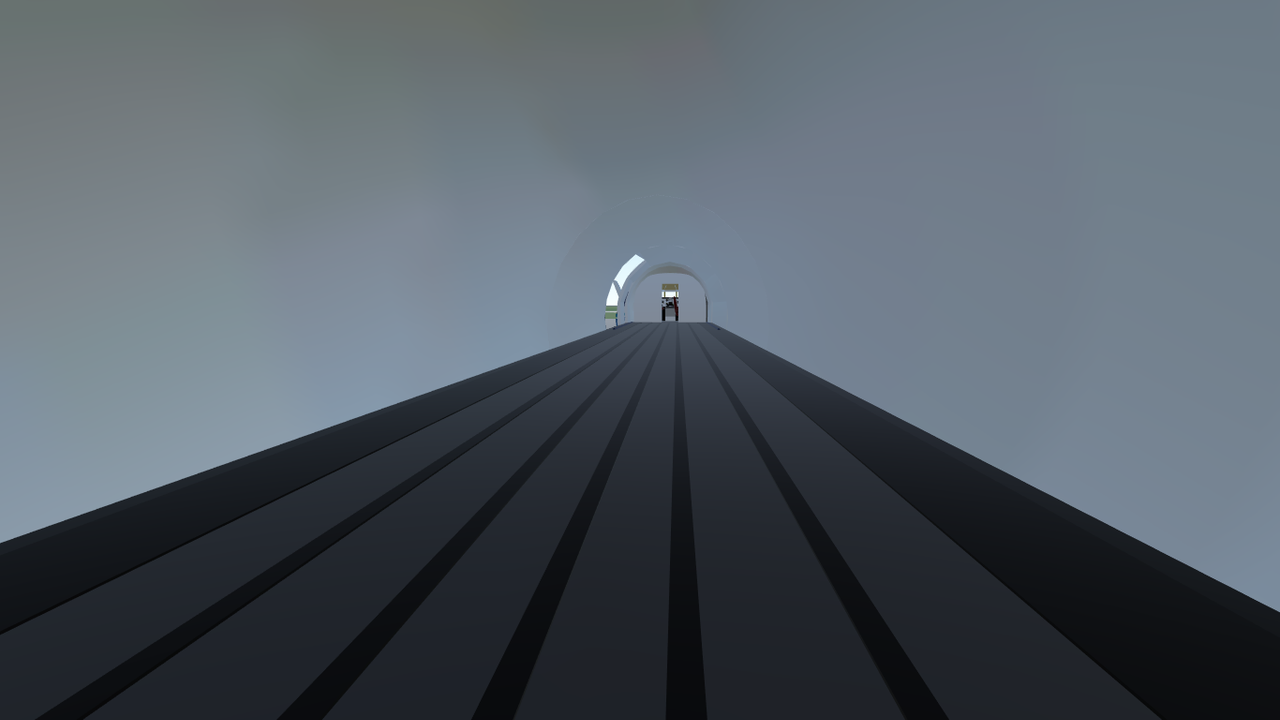 night time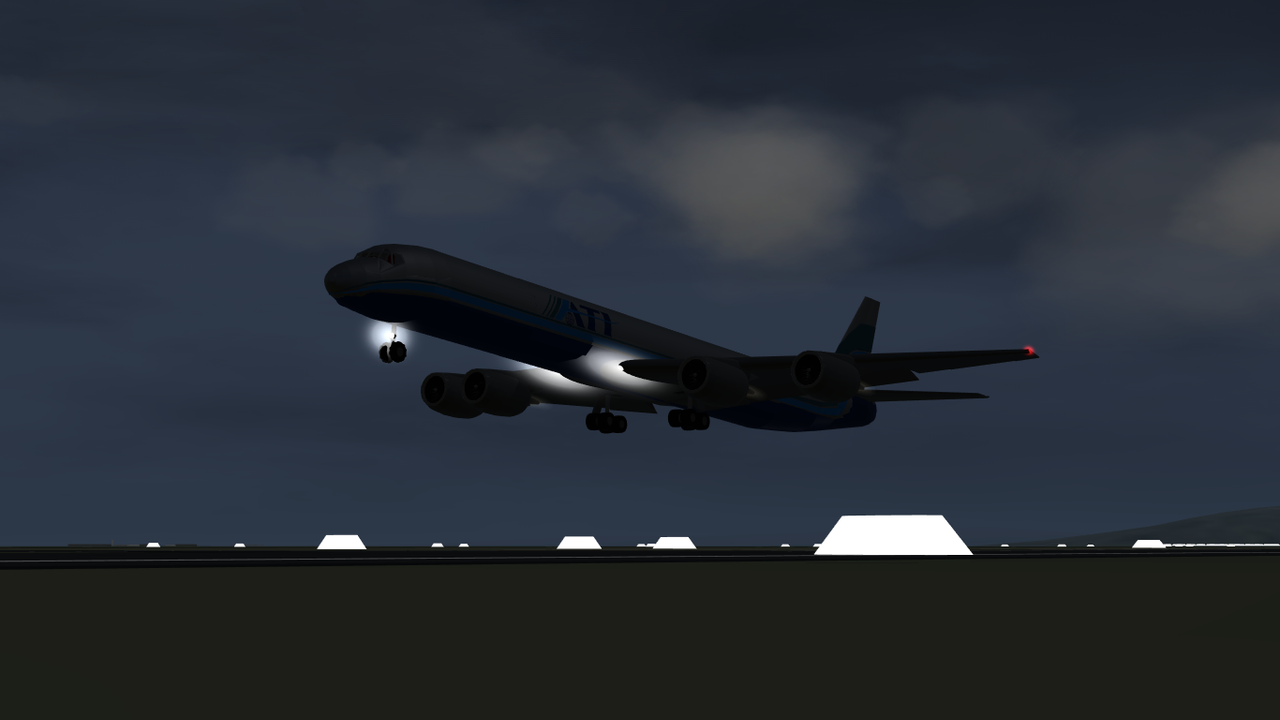 Contols
AG2...........................Reverse
AG5...........................Autolevel(roll)
AG8...........................Cargo Door, and Doors
Landing Gear...........Landing Gear and Landing Lights
VTOL..........................Flaps
Trim...........................Trim
This DC-8-71F features
ASBS
Cockpit Interior
Working Instruments
Plane interior
WingFlex!
Air Transport International ATI livery
Working doors and cargo door
Smooth Airbrakes
Notes
Max operational throttle is 75%, use 100% for short takeoffs or emergencies. Takeoff speed is around 330km/h, max tested speed is around 900km/h, and stall speed around 166km/h with trim. It tends to roll on the left a little bit but it shouldn't bother that much.
Quite thankful I went ahead with the Freighter version, that meant there would be no window duties, not only exhausting, but can consume a lot of parts that could have been used on other things, and now with no windows, I could not only do an interior, but also detailed cockpit and livery.
There are substantial changes from the DC-8-32 Project, primarily the revised Cockpit and nose Assembly using lesser and more detailed parts, a plane Interior for the cargo bay, working doors from the 737-200C project, and detailed instrumentation from all of the previous projects I built.
This plane is long overdue, its construction was started right after the DC-8-32 is published, and ended a week later, but I am glad I overdelayed the DC-8-71F project because it wouldn't have benefitted from revised funky trees, and improved construction methods, in fact, I am considering re-publishing the DC-8-32 with a revised nose but with rules so unclear, and every step risking a perma-ban for most mundane of reasons, its safest to leave it alone.
This plane was supposed to take the next publish bracket after the 747-8i and 787-9, a weekend bracket (Fri/Sat|Ven/Sam) however due to miscommunication that led to internet problems, the 747-8i and 787-9 had to take the next publish bracket (26th-27th June) and have the DC-8-71F ATI moved to a weekday bracket (Mon/Wed/Thu|Lun/Mar/Jeu) to make way for the 747 and 787.
I really should get a move on on my clientwork queue list. Its getting very crowded.
Specifications
General Characteristics
Created On

Windows

Wingspan

143.0ft (43.6m)

Length

186.3ft (56.8m)

Height

43.4ft (13.2m)

Empty Weight

-4,734,385lbs (-2,147,483kg)

Loaded Weight

88,438lbs (40,115kg)
Performance
Power/Weight Ratio

4.573

Wing Loading

29.5lbs/ft2 (144.1kg/m2)

Wing Area

2,996.0ft2 (278.3m2)

Drag Points

47260
Parts
Number of Parts

671

Control Surfaces

5
---