Project 611 Attack Submarine
Users: Soviet Navy
Built: 1952-1957
In Commission: 1952-1980's
The Zulu class was one of the first Post-War classes of submarine constructed by the USSR. Equivalent to American GUPPY conversion vessels in capability, the Zulu class was a contemporary of the Whiskey Class and like many early soviet subs was influenced by the german Type 21 U-boat.
Several variants were constructed, ranging to early variants equipped with twin 57 and 25mm guns to the first ballistic submarines. Equipped with R-11FM scud missiles, their success would soon lead to the development of the Golf Class submarine. Twenty six of the class would be built, and it would serve as the basis for the highly successful Foxtrot class.
A single Zulu class, B-80, would be purchases by merchants from Den Helder, the Netherlands before being taken to where it lies now in the maritime quarter of Amsterdam North. Though intended for exhibitions and presentations, it would ultimately be left floating and wasting away in the water to this day.
Source(s)
Wikipedia
comtourist.com
Warship Research
Features:
Fully working hydroplanes and rudder (pitch and yaw)
Simulated Ballast Control
Unlimited Dive
Near 1:1 Scale
2 SET-53 Anti-Submarine Torpedoes (Link)
4 Type type 53-56 Anti-Ship torpedos (Link)
---
Instructions:
Submarine Operation
1)Pitch for Pitch
2)Roll for Steering (Yaw)
3)VTOL for ballast (Sinking and Floating)
4)LandingGear to deploy bow planes.
Torpedo Operation
1)Air to Ground mode
2)AG1 for SET-51's, AG2 for type 53-56
Note: Type 53-56 torps have no guidance, and don't activate them below 60 feet.
Note#2: SET-53's are not effective against ships.
2)Fire Weapon
3)Yaw for steering (SET-53)
4)Trim for Depth Control (SET-53)
Easy Part Count Reduction
Pull the torpedo tubes (squares on the bow) off and delete them. The torpedoes are attached via them, and contribute heavily to the part count. Just pull them off and your part count's reduced!
---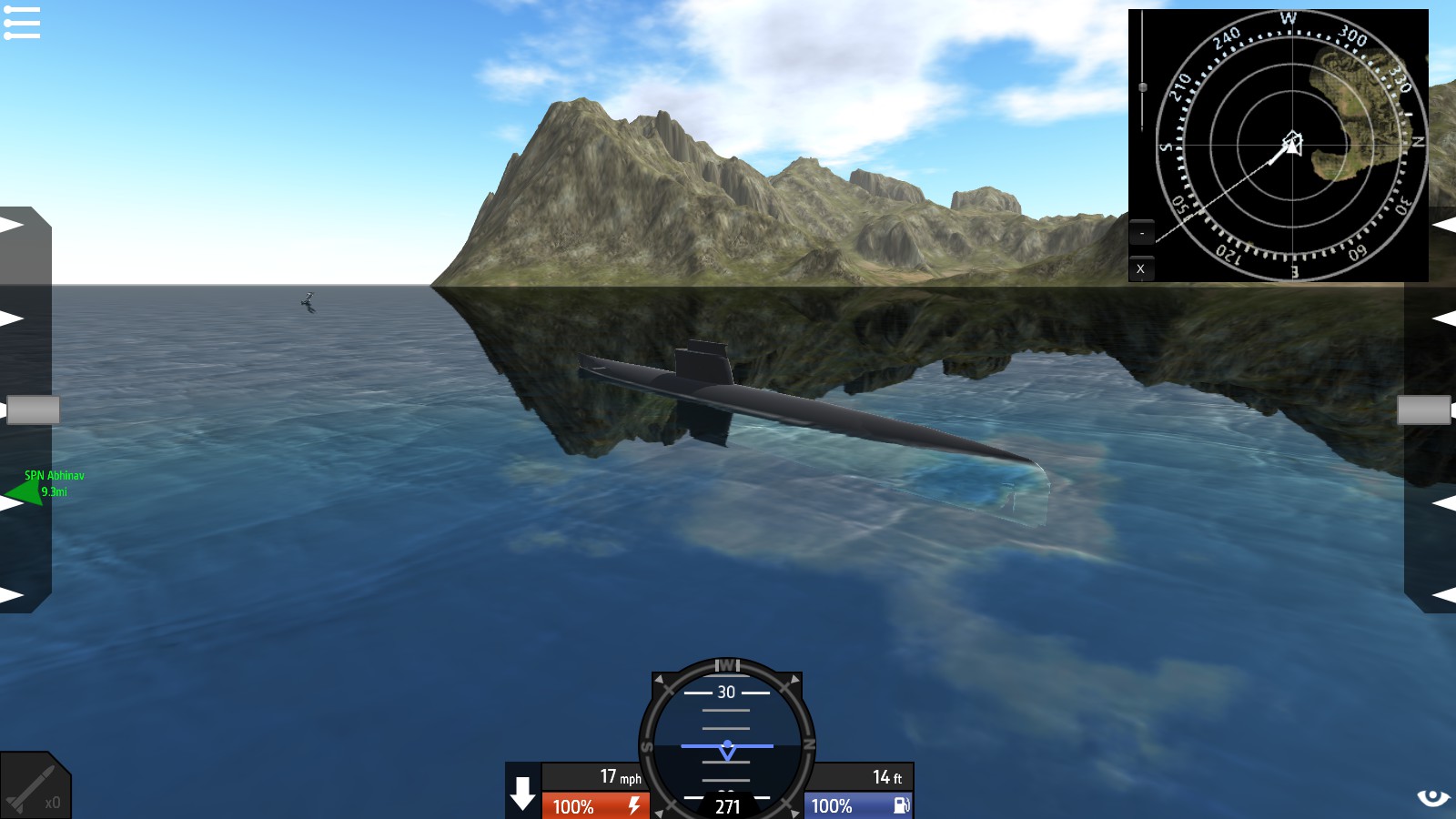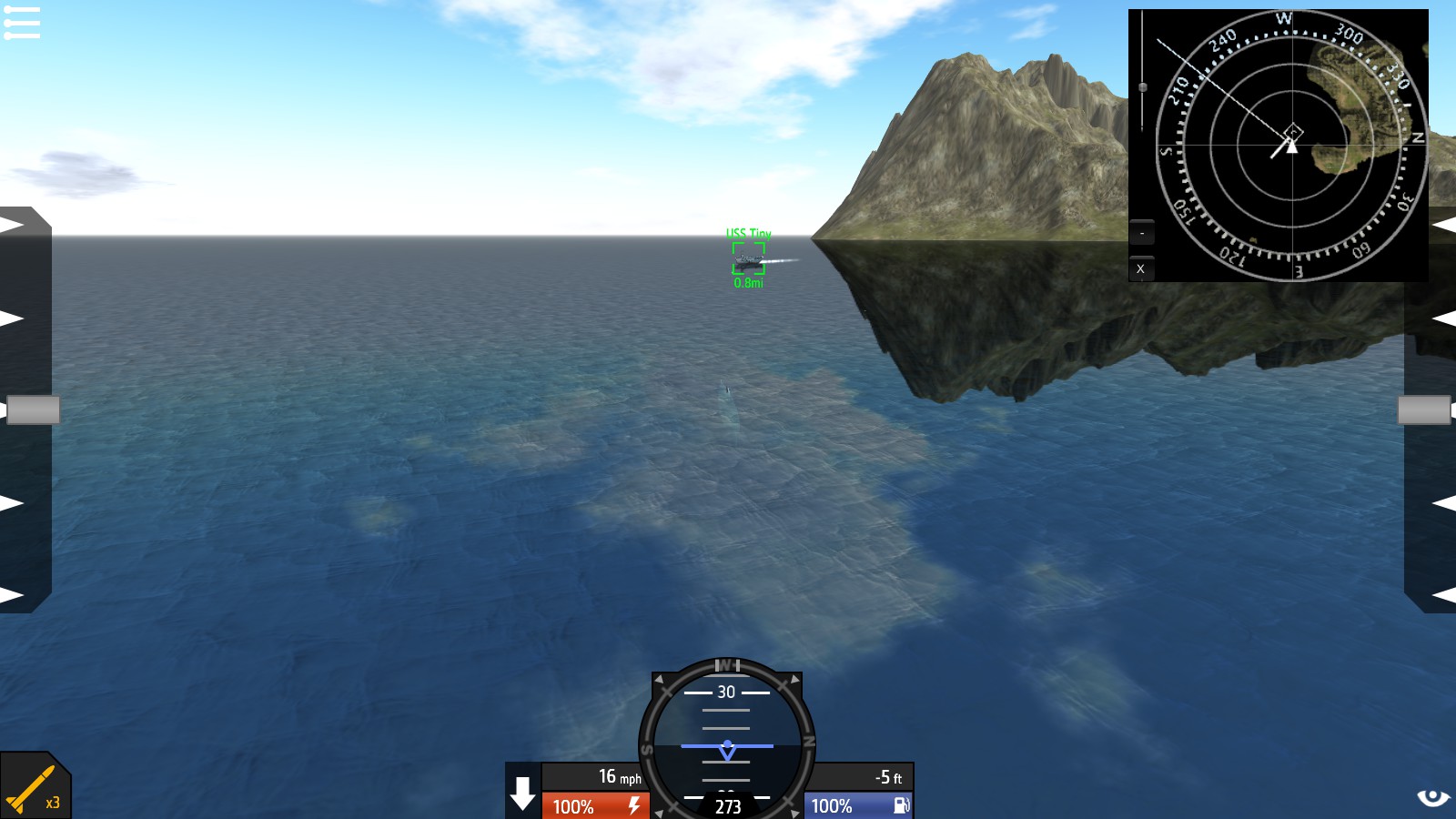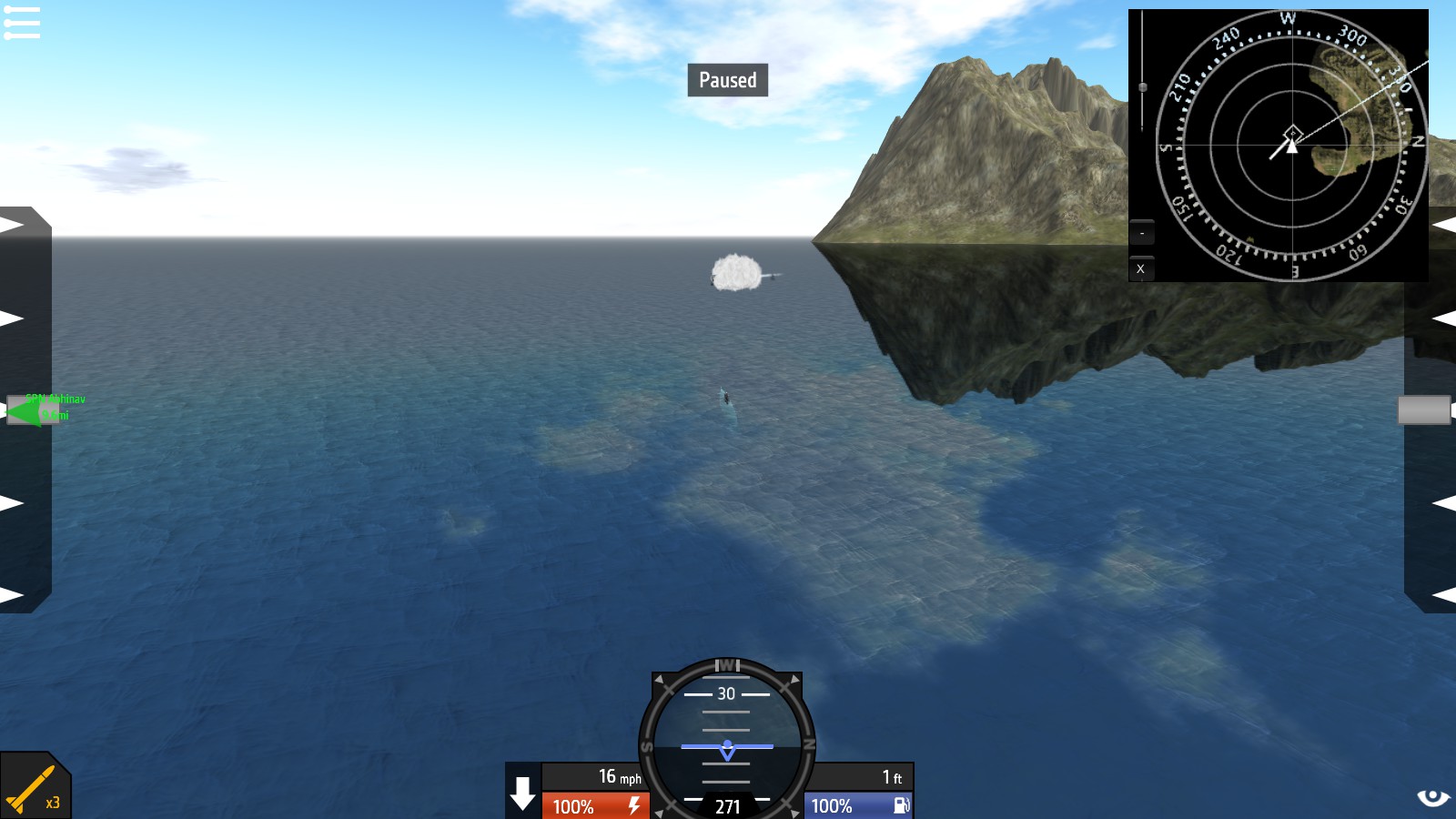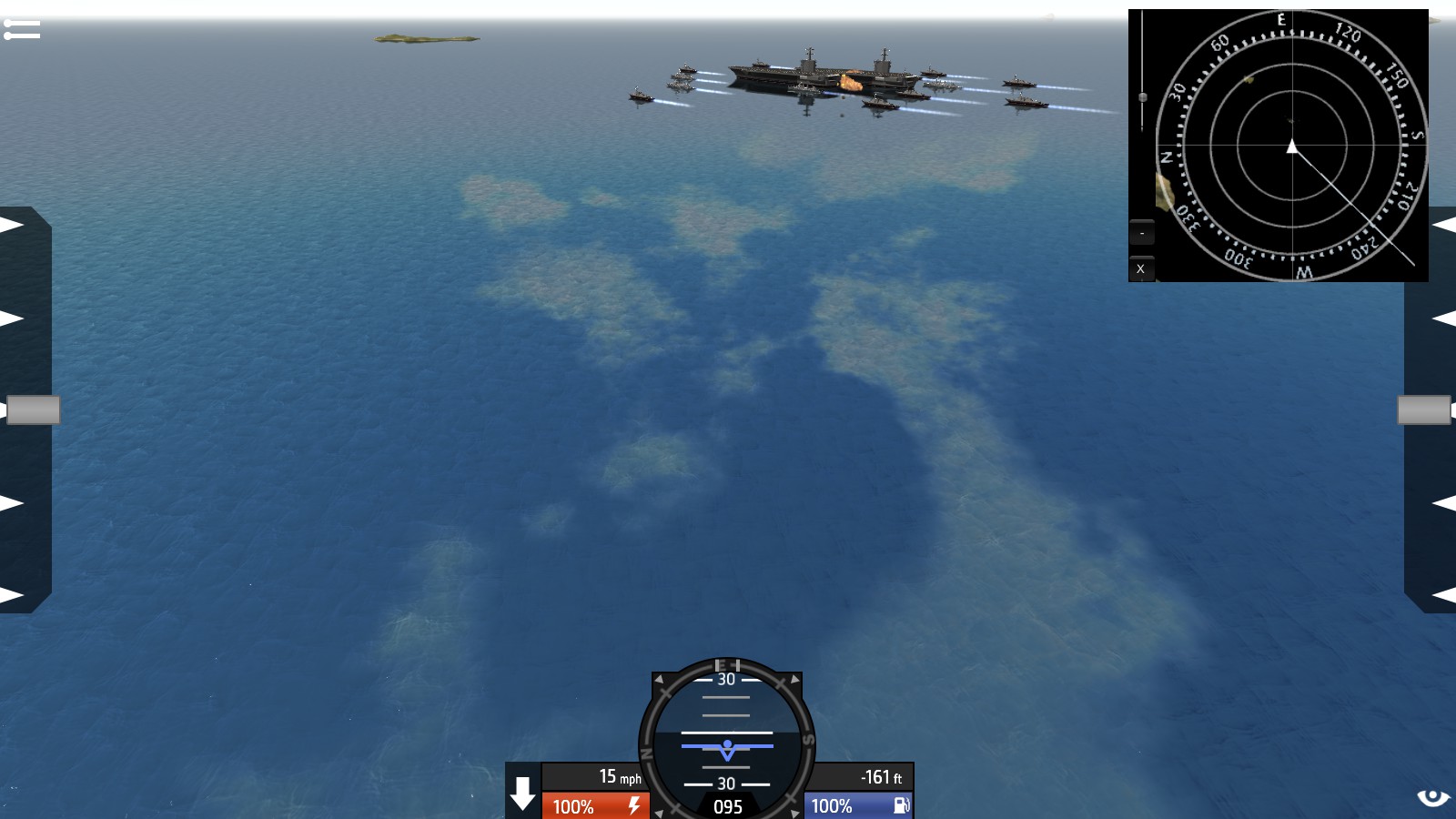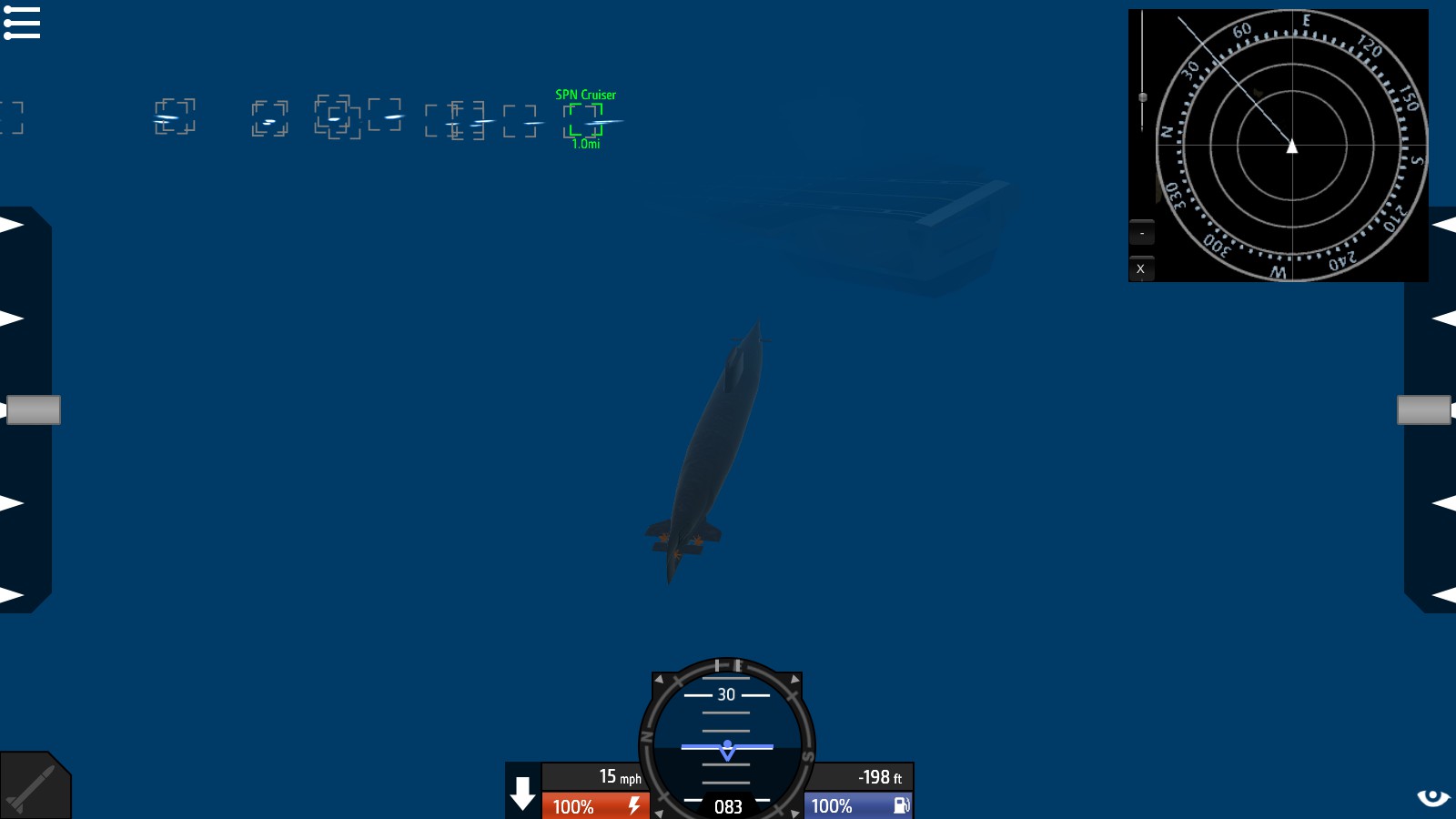 Here it is, the Zulu Class! An attack submarine equipped for use against ships and submarines alike. Came together pretty smoothly, torpedoes took a little work to make but once they were done they worked like a charm!
Coming up next, partially as a request and partially as a 10K celebration, a remaster of the first submarine I've ever made..and the first I've ever made a free diver...the Gotland!
Specifications
General Characteristics
Successors

1 airplane(s)

Created On

Windows

Wingspan

30.8ft (9.4m)

Length

295.1ft (89.9m)

Height

41.1ft (12.5m)

Empty Weight

-4,734,385lbs (-2,147,483kg)

Loaded Weight

25,379lbs (11,512kg)
Performance
Wing Loading

6.2lbs/ft2 (30.0kg/m2)

Wing Area

4,123.9ft2 (383.1m2)

Drag Points

19297
Parts
Number of Parts

371

Control Surfaces

14
---