Dreadnought v1.1 upgrade from Dreadnought v1.0:
https://www.simpleplanes.com/a/jyYi0u/V-U-RA3-Dreadnought-v1-0
The Dreadnought class 1.1 added an 8 mile anti-aircraft artillery turret for the bullfrog in the ship, so that the fearless level has almost 360-degree protection, although the anti-sky knight drone is still weak (after all, the sky knight is also The radar is invisible) and there are casualties. However, as the only T3 integrated combat ship in the Soviet Union, the firepower configuration is comprehensive and the defense level is diverse. The fearless class can make the Soviet Union invincible in the battle against the Allied aircraft carrier. Although it is an old warship, it is super-vision. Strike, line-of-sight, air defense, anti-submarine, comprehensive capabilities, moderate cost. Still a deadly opponent.
Operation:
Act1-3 No.1-3 V4N "BigHammer" TV Guided Cruise Missile Launch and Control (corresponding to cameras No. 1-3, Pitch and Roll control)
Act4 "King Matry" naval version of the air-to-air missile (Mig's blasting missile with the same paragraph, can work part-time within 12 miles against non-stealth targets of anti-ship or bombing missiles)
Act5 Rear hemisphere near defense / anti-submarine turret connection (standard dual control)
Act6 "bullfrog" single pipe cannon air defense tower (standard dual control)
Act7 Navigation light
Act8 Forward/reverse shift
Yaw Rudder
Enjoy and fun!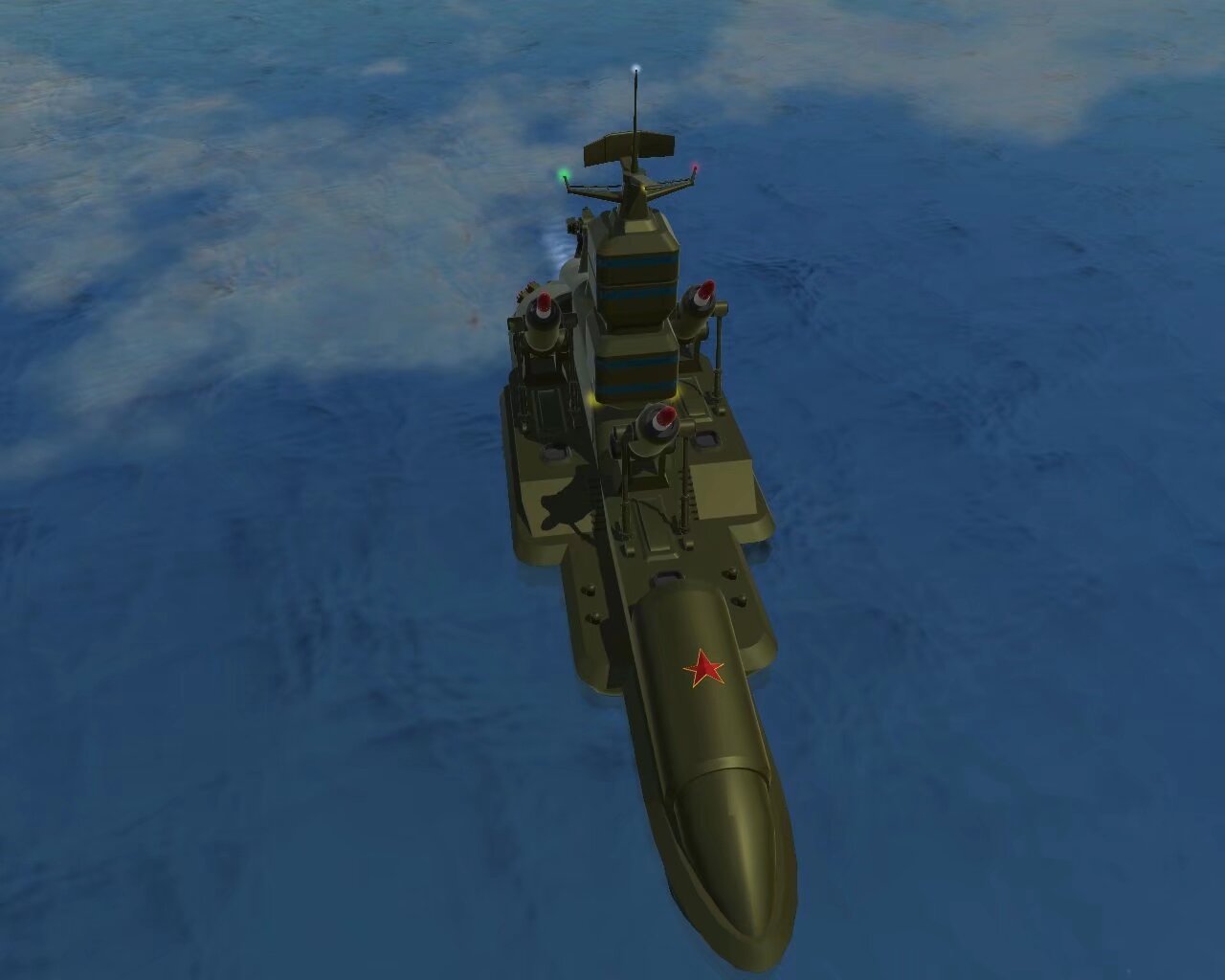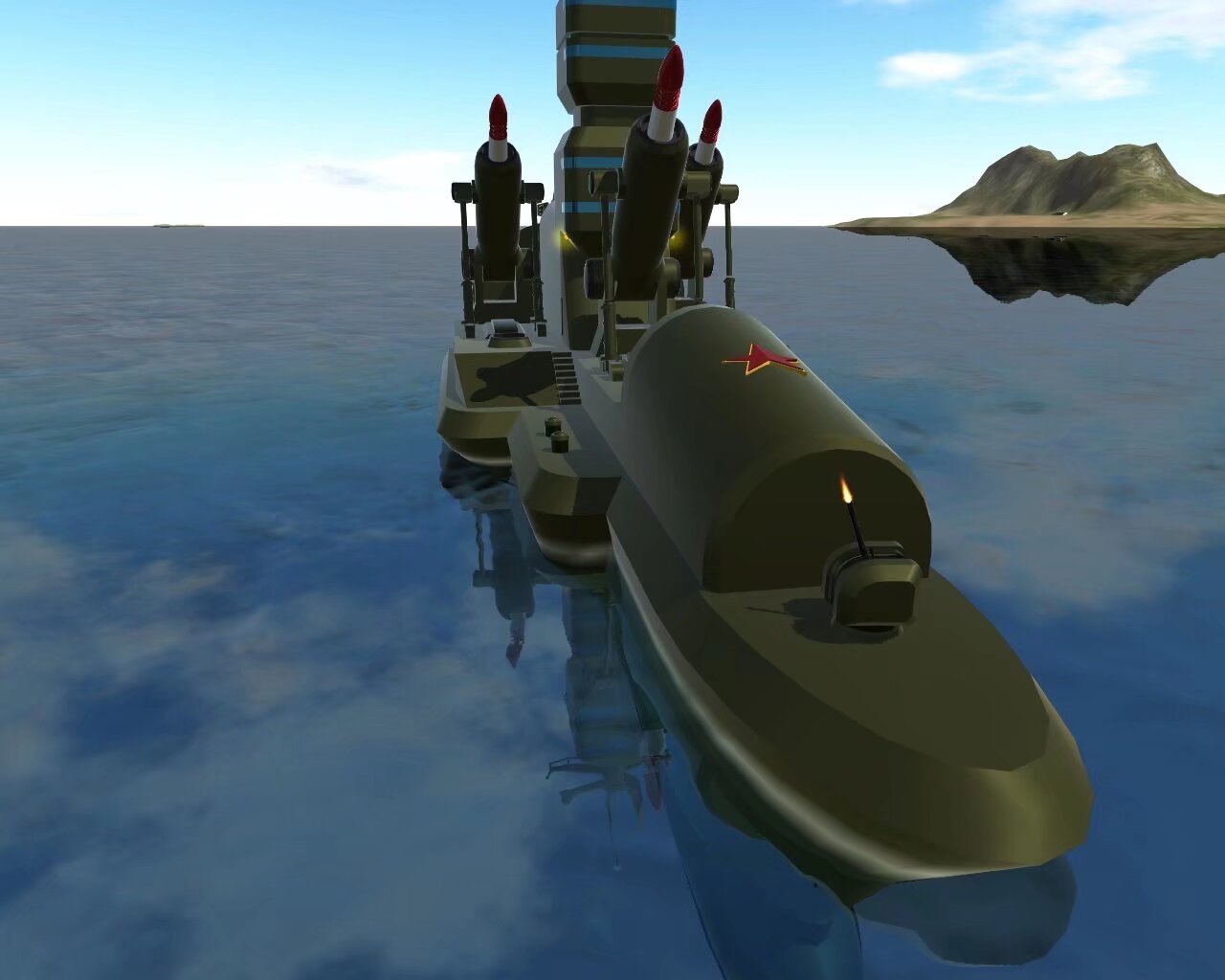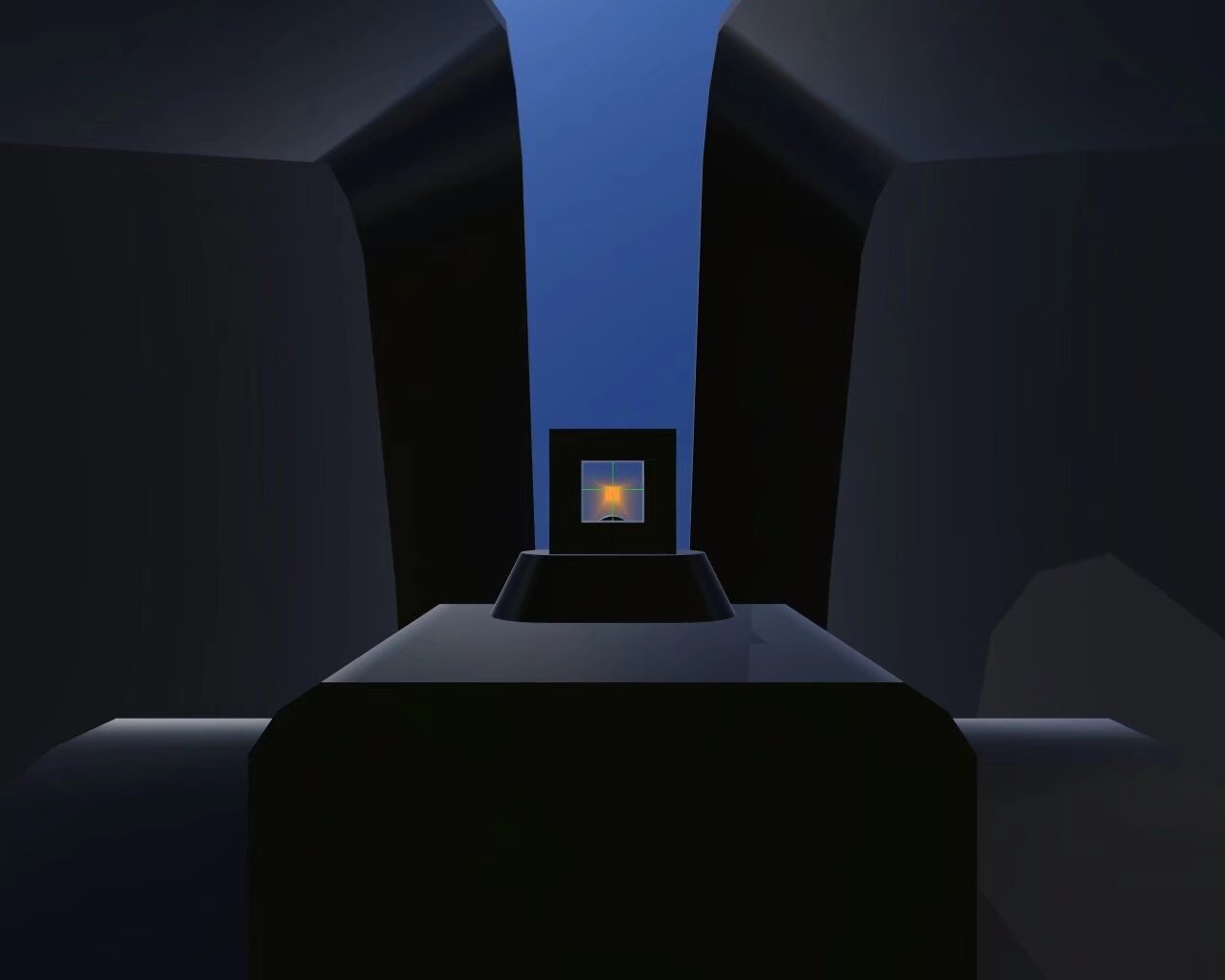 Specifications
General Characteristics
Created On

Windows

Wingspan

65.6ft (20.0m)

Length

232.6ft (70.9m)

Height

142.6ft (43.5m)

Empty Weight

-4,734,385lbs (-2,147,483kg)

Loaded Weight

40,624lbs (18,427kg)
Performance
Power/Weight Ratio

0.829

Wing Loading

98.6lbs/ft2 (481.4kg/m2)

Wing Area

412.1ft2 (38.3m2)

Drag Points

266475
Parts
Number of Parts

590

Control Surfaces

24
---