Recap
This is my first time to use rotator to control tank's turret, and I got some techniques about turret control.


Chassis based on my previous workJPZ45-105(In fact only color are the same and others are all different QAQ)

---
Limitation about up-and-down angle when turret rotate different degrees

Code about main gun control :

Key words: Use the periodicity of trigonometric functions.
turret control is : sum(Yaw) .
Auto lock about machine gun

Code about machine gun's rotate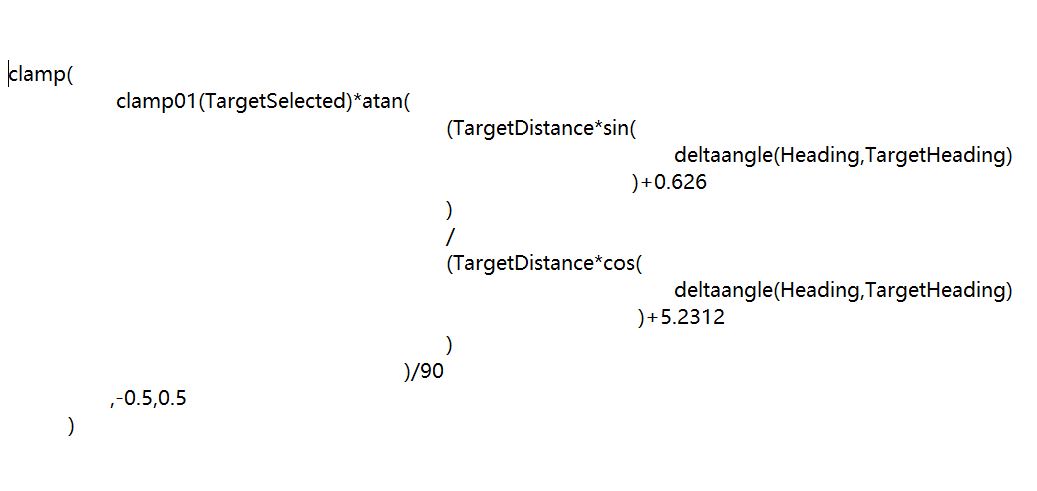 I set a limitation about machine gun's shooting border : ±45° on horizontal, -10°~+30° on vertical
---
How to control:
Pitch and Roll control move
Yaw control turret rotate
VTOL control main gun (machine gun) up and down
When any target have been selected, machine gun will aim automatically.
AG7 open Light
---
External Links:
Click here to download Chassis without track's 2 mod.
Auto credit: Design about aiming across was referenced from RussianAce's work: Pz.Kpfw IV Ausf.K.
---
Hope you will enjoy!
Anniversary about the born of my fourth Light weight armored car !
Smoke launcher
Convoy assualt
Specifications
General Characteristics
Created On

Windows

Wingspan

11.4ft (3.5m)

Length

27.5ft (8.4m)

Height

12.8ft (3.9m)

Empty Weight

40,183lbs (18,226kg)

Loaded Weight

53,742lbs (24,377kg)
Performance
Power/Weight Ratio

0.25

Wing Loading

-439,839.3lbs/ft2 (-2,147,483.6kg/m2)

Wing Area

0.0ft2 (0.0m2)

Drag Points

6608
Parts
Number of Parts

898

Control Surfaces

0
Required Mods
Tracks 2

by MOPCKOE_DNISHE




Version 0.81 (7/8/2019 6:07:15 PM)




View Mod Page
---