Player Biography
---
"When I close my eyes, the sky in my dreams... is a deep, dark blue."

- Avril "Scrap Queen" Mead, Ace Combat 7
---
About Me:
I'm an 18 year old American high schooler and wannabe aerospace engineer that's interested in WWII history, NASA, and aircraft (naturally). I'm a Cadet Chief Master Sergeant in Civil Air Patrol, and I'm also am a student pilot that has solo'd in a glider (Schweizer 2-33). I make models of tanks and aircraft of all eras, but mainly more modern era vehicles. I'm also a Nugget to Ace Combat, which reignited my passion for aircraft and designs. All aircraft are made by me, but may be replicas or inspired by other aircraft either in the real world, this game, by others, or other games. If you wish to modify my aircraft, or work with me in a collaboration aircraft, just make sure to shout out to me! I'll do the best I can to work with all you you who request it (aircraft or armored vehicles, please. I'm not very good with cars.)
I'm also a chocoholic. It's just too gooooooood!
---
My Style:
Usually modern or near-future, or WWII-Cold War era. My builds are of mediocre quality, and quite simplistic (well, this is SimplePlanes after all), but I pride myself in my work. All vehicles are mobile-friendly, since I build on iOS. No cockpits, still figuring out how to do that, and it's currently over my building level (kind of, unless super simplistic).
---
Goals:
Just make planes for fun, and upload ones I like.
Rejoined/First Upload (For Reference): 8/12/19
Bronze: 8/15/19
Silver: 8/22/19
Gold: 9/25/19
10K: 2/6/20
Platinum: In my dreams, N/A
First build w/ 100 downloads: F/A-18E Super Hornet, 8/6/19
First build w/ 1000 downloads: F/A-37 Queen Bee, 1/11/20
First Build w/ 100 upvotes: Submersible Aviation Cruiser Alicorn, 7/20/20
---
Working On:
Uploading aircraft from my creations.
Building Projects:
CFA-44 Nosferatu (0%, begun)
XFA-33 Fenrir (0%, begun)
F-22A Raptor (0%)
X-02(S?) Wyvern (0%, begun)
F-15C Eagle (80%, on hold indefinitely)
Contests:
7th place in the N.A.T.F. Program. >>Results<<
Winner of the NGFP contest (Stealth Fighter Section)
Participated in the Area 51 Challenge, cuz aliens.
Winner of the SAAB Challenge.
3rd place in the Air Tanker Challenge >>Results<<
---
Roleplaying:
I sometimes join in a roleplay, mainly under Gründer Industries, a weapons manufacturer with no real ties to anyone. If you want a build for a roleplay, just contact me, and I'll whip something up for you, no matter your alliances.
>>FranzPeterSiegfried's WWII Roleplay List (Made by Me)<<
---
Operational Hours:
800-2100 CST Weekdays
(Whenever I wake up)-(Whenever I go to sleep) CST Weekends
Languages:
English (Primary)
Deutsch (Lernen, Sekundär)
---
Social Media:
I got a discord now. If you're on any SP servers, you're likely to find me.
---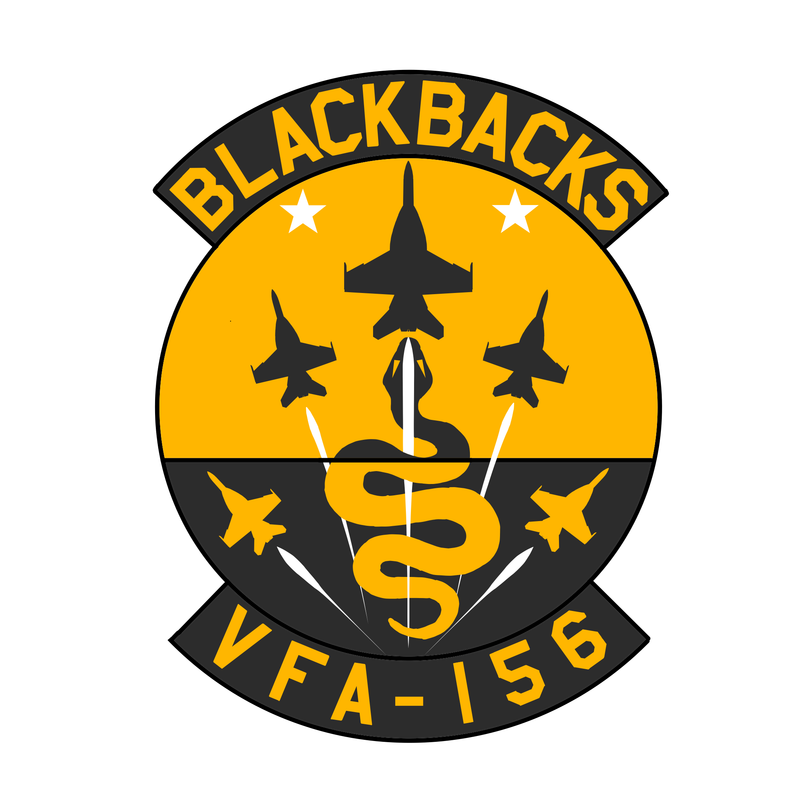 Founder of the fictional fighter/testing squadron, VFA-156.
Current profile art by TheCreatorandDestroyer99
Highlighted Airplanes