Player Biography
---
Status:
SimplePlanes.com-Active
Discord Server- WIP
Country RP- Inactive (since SJWs were jealous of my roleplay over a work of fiction and because of them I almost ditched my roleplay because of frustration but don't worry, we will come back soon)
SimplePlanes game - Active (also figuring out a design for my fictional new state symbol for my fictional country so I could calm those SJWs down and stop drama)
Roblox- Active
Minecraft- Inactive
YT- Active
Facebook- Active
About me
Minecrafter
Roleplay freak
Avgeek
Anti-oder and slender (in Roblox bruh)
Railfan
Lisa gaming Roblox hater
Politics and social studies geek (where I got an idea of a realistic country RP from)
History geek
Wikipedia lover
Discord server owner
Casual robloxian
Meme lover
Adventurist (that's why I love driving long distances on open world driving games like GTA and truck and bus simulators)
Know that something happened in 6/4/1989 and Taiwan does exist (Winnie the- I mean Supreme leader pls have mercy on me and don't touch my holy 69,420 social credit points)
Proud Filipino of the SP community (BTW, most users here are Filipinos)
Loves cars and driving in simulators (also know that Toyota Hilux is the world's stronk vehicle and fords are known to be found on roads dead)
Knows that Kazakhstan is #1 exporter of potassium and all other countries have inferior potassium
Thinks that 50s-80s Soviet Union was the glorious country that ever existed
Shidcord server
[Clicky]
(https://discord.gg/jk25TXmAhttps://discord.gg/jk25TXmA)
Since Dorian disabled shidcord support I decided to do this on my bio
Tech support scammer phone number:
SheriffHackdogMCPE#3517
SheriffHakdogGTAMCPE#idkwhattag
Heil Hackdog!
Hi I'm SheriffHackdogMCPE! I was born 2007 and i also like this game (I'm also a fan of Minecraft [Pocket Edition] with 5 years of experience and I'm half pro-hacker) im from philipines (manila) and this game became one of my most favorite (this is now my third favourite btw) in this game I love creating planes and other stuff, role-playing (I like war and military role playing as the most) experimenting, and downloading good planes (that are good for my device since my cell phone is a bit old and my mom gave this to me last year). And btw I decided to take a break on minecraft then focus more on this game (bcuz of online class/school) and im also an active android gamer (yeah I'm an android fanatic and I trust android phones) and also an PlayStation gamer (I have the ps4 launch version) but I use it rarely and a pro in nfs rivals and cod: black ops 3. In this website i usually tag people to start a conversation, on moderators i tag them once.
SIMPLEPLANES WEBSITE: SheriffHackdogMCPE
DISCORD: SheriffHakdogGTAMCPE (server: Minecraft, SimplePlanes and GTA Community Hangout)
YOUTUBE: Grove Street Gaming (and my brother's yt channel HowToBeWierdo)
MINECRAFT (Xbox Live gamertag): Sheriff Hackdog
ROBLOX: foxdeevil123
CAR PARKING MULTIPLAYER: hittheVTECyt (ID: ZL367243)
Device used
Device: Cherry Mobile Flare J2 Max
Android: 8.1 Oreo Go Edition
RAM: 1gb
ROM: 8gb
External storage: SanDisk Ultra (SD card) 8gb
Year:2018 (release year)
Age:3 (I'm talking about my phones age)
Processor: idk
Future phone (ill get it on July next year)
Brand: Redmi (Xiaomi)
Model: Redmi IDK
RAM: 4gb
ROM: 32-64gb
External: SanDisk Ultra 8gb
Update: my samsung galaxy s5 broke bcuz of worn charging port and I can't open or charge my phone anymore, so I'm currently using a Cherry Mobile J2 Max (which is my brother's phone and tbh, the phone's touchscreen sucks making it hard to type and play so and other games except otr) nd im going to buy a new phone (Redmi 9) which is a good gaming phone, and it's price is 456 dirhams or about 5000+ philippine pesos (I'm gonna get it on August, on my mom's birthday)
My country in the game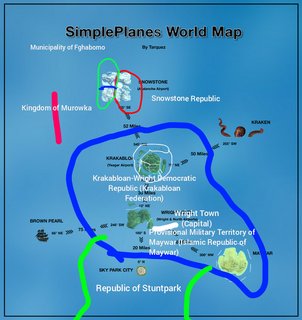 The Krakabloan-Wright Democratic Republic (simply known as Krakabloan Federation) is a archipelago state comprising of 3 islands: Wright Isles, Krakabloa, and Snowstorm. The country first formed when the newly formed Krakabloan Revolutionary Forces took over the whole island of Krakabloa.(signaling the start of the Tri-Island Revolution and the KRF lost once during the takever of Krakabloa and Snowstone due to multiple bombing runs over the two islands by the Americans) but the Krakabloan guerrillas survived because of retreating to random locations around Mt. Krakabloa. It continued to the US territory of Snowstone until they occupied the Wright Isles (which is also US territory) making them declared independence. After the war, occupation, and finally evacuation of 20,000 residents (which the American run territory reduced to only Sky Park City and others defected to the Islamic Republic of Maywar), KRF were reorganised as Krakabloan Democratic Armed Defence Forces and divided into 3 branches: The Krakabloan Democratic Army, Krakabloan Naval Forces and the Krakabloan Air Defence. And also after the KRF won the war, they coined the term 'supreme minister' to determine their first leader (it is also used alongside the word 'president'). The newly formed government also established the country's own police force called 'Krakabloan National Democratic Police'. And also, the government has founded the Supreme Minister's Protection and Defence Force.
Government: Presidential Republic (Nazi-based, under military rule)
President: SheriffHackdogMCPE (that's me btw)
Islands: 3 (1 now seperated from the country, declared independence and now recognised as the Snowstone Republic) and the former Islamic Republic of Maywar
How big it is: 95 sq/mile
GDP: $69,354,272,287
Per capita GDP: $8,328
Armed forces: Krakabloan Democratic Armed Defence Forces (with fund of $2,000,000)
Flag carrier (main airline): AeroKrak
Air force strength: 2,000,000 active personnel, 230 MIG-15s, 12 AN26 cargo aircrafts, 102 MIG-29 fighters, 29 MIG-21 fighters, 37 Vertigo VTOL fighters, 42 VP-1B Barracuda 'Natalie Oulette' FACA fighters, 12 VP-1B Spyder 'Jeff the Killer' supersonic dual-stabilizer FACA fighters (Grounded after 4 separate hull losses and aviation accidents due to mechanical flaws involving pitch and roll) 4 presidential transport aircraft (1 decommissioned) and 1 Aerospatiale SN-600 business jet (for Vice President transport), 45 Robinson R44 helicopters, 3 new MCTTs/ Military Cargo and Troop Transport (An225 Mriya) and 5 new E250 Gatot Kaca early warning aircraft, and a military fund of 200,000 Kraks
Army strength: 210,000 active personnel, 215,000 rifles, 2,102 Jackhammer APCs, 4000 Humvees, 200 Dodge RAM 4x4 pickups (with turrets) and 35 artillery trailers, 44 new GAZ-66 troop carriers and cannon-equipped variant and military fund of 109,000 Kraks
Navy strength: 3,000,000 active personnel, 2 Beast-class carriers (KDNS Jundroo, formerly USS Beast before capture) and KDNS Natalie Oulette (the navy's first brand new carrier) 2 destroyers (KDNS Minecraft and Roblox) and 3 Heritage-class WW2 destroyers (KDNS Wright, Skypark and Snowstone) and new 34 missile boats, 1 new destroyer KDNS AndrewGarrison and proposed new destroyer (KDNS Sasageyo)
Police strength: 200,000 personnel, 212 VAZ-2107/Lada Riva police cruisers, 344 Toyota Land Cruiser Police SUVs, 12 Robinson R44 helicopters, 21 Jackhammer APCs, 24 proposed armored van for the SWAT team, 69 YSF Model-1 Street Patrol, 124 Suzuki Swift (1993) police sedans, 46 Mitsubishi Lancer Turbo police cruiser, 23 proposed Boeing CH47 Chinook helicopters
Highest point: Mt. Krakabloa
Main airport: Wright Airport
Currency: Krak
Population: 202,289
Capital: Wright Town (just a plain at end of Wright airport runway)
Alliances: Quad Partite Pact, Saterian Alliance (military support)
Friendly countries: Fghabomo Republic, Snowstone Republic, Kingdom of Murowka, Erandian Federation and Republic of Pizzascnithel
Hostile Countries: Islamic Republic of Maywar (former), United States of America
Religion:
80% Christian/Catholic
52.2%Buddhist
32.3% Jewish
29.1% Folk religion
2.9% Islam
1.0% Atheist/no religion
Also, im not promoting nazism in real life only in the game :-)
And just a fact: Krakabloan Naval Forces share aircraft with Krakabloan Air Defence (only MIG15, MIG29 and R44) and meanwhile on the Krakabloan Democratic Army, they also share aircraft with the Krakabloan Air Defence (AN26 and R44 only)
Country
My top 8 favourite android games:
Minecraft (Bedrock for Android/Pocket Edition)
Off the road
SimplePlanes
Real Flight Simulator (I'm new at that)
Turboprop Flight Sim
World Bus Driving Simulator
Roblox (least favorite)
Car Parking Multiplayer
Top 7 favorite pc/PS4 games (i have a pc, but it's slow for those popular games, I'll get them if it's upgraded to high end)
Need for speed: rivals
COD: Black Ops 3
GTA 5 (Kinda inappropriate, but I'll do only free mode and robbing banks or roleplaying as rich man)
BeamNG.drive (if PC upgraded I'll install it)
SimplePlanes on PC
ETS 2
Minecraft Java edition (my dream minecraft version, but hard controls)
My gamer story
So my dad bought me a lenovo tab when I was 8, But back at school, I saw a cubic sheep figure, I don't know what game it is from, so I asked on of the kids, they say its from the game called Minecraft, so I searched Minecraft on yt and Google play but when i came back to install it, it costs about 300 pesos (or 6 dollars) so I don't have a idea how to install it for free. (Since my mom doesn't like digital purchases) but after school I went into my classmates house (she had xbox with Minecraft on it) she let me play mincraft on xbox so I had the chance to see how real minecraft looks like, so at that point I planned to build a village subway when I buy that game. So with no credit card to do iap so I hooked up with exploration lite as my alternative until it was deleted from the play store. I played different minecraft clones for few years until in 2018 when I got it for free through share it. So from that point on I kept shareit handy on every device I had. I had mcpe 1.10 and and 1.9 beta on shareit, but they are older versions. Until 2019 my black lenovo 2a7 broke down but two months later I got this Samsung galaxy s5 from my mom. But when 2020 strikes and some disasters like covid kicked in. I got my first newer version of minecraft without beta (1.13) and always watched news on channel 2 abs cbn every night but it closed down due to political reasons (I'm not telling the story since it's political) and few weeks later I began looking for ways to install a aircraft building game like ksp or kerbal space program or evertech, but kerbals not on mobile and simpleplanes came into my mind. So I asked my mom to buy it and she bought this game for me(we bought it through Internet provider payment). Since that point I built some beginner planes (made of structure blocks, wings, cockpit, two engines and fuel tank) but I found it hard to build a round plane like ww2 planes before but I went to this website and it gave me ideas.
I built my first ww2 bomber inspired from the b17, and also downloaded cars (since I don't know how to build cars in this game) and when I stumbled in the website's forums, I found this gaming community but I need to have an account to post anything, but it needs a lot of verifications, so I tried many times until I got this account. I have recently graduated from elementary and now I'm in in first year high school. And also I'm now a proud member of this community (my goal on the SimplePlanes community is to be a moderator), and now a 5-year player in minecraft (I'm now at 1.16 nether update) and now had a discord server for mcpe players, (Not only minecraft gamers can join but non-minecraft players and players from other games like simpleplanes) and have a fictional country in this game called Krakabloan-Wright Democratic Republic (Krakabloan Federation) it is a presidential republic country with a Nazism crossover and I no longer use share it bcuz of too much ads and unnecessary videos (we have YouTube and Netflix but why do they put videos even it's just a file sharing app? Even they had sxual and nude video's and that makes the app looks like a mini p-hub and share it also eats data and ram and heats devices) I now usually download apks of different paid apps (except for simpleplanes I just paid for this app on Google play)
Thanks!
Achievements:
Earned bronze October 27ish, 2020
Earned Silver October 2, 2021
Earned Gold TBA
Earned Platinum TBA
Blyat. At least chest upstairs are OK. What are you doi- Blyaaaaaaaaaaaaaat (Russian kid rage in minecraft)
Ha? Hakdog. (Peenoi reference)
Hans! Get ze MG42! (Hans the Nazi reference)
Oh sheet they're in the trees!!!!! (some vietnam war reference)
Cause baby tonight America stealing our rice again, rice again (another Vietnam war reference)
T*ngina si optimum pride! Puki ina yan oh optimum pride urgh argh urgh urgh
Proud to be a peenoi (Filipino)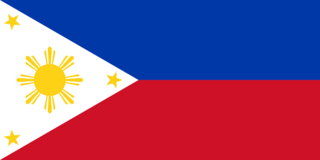 My friend in this website:
CM: makes good planes for mobile
PotatoJenkins13/RepublicOfStuntpark: good at roleplay
EternalDarkness: professional moderator/ mentor
Cyan: the impostor
WiiMini: also imposter
NexusGaming: also good roleplay
2ltofWWII? (rip account, spam f): my guide in roleplay
thebanbehindtheslaughter?(rip account, spam f for tribute): good at roleplay
natemomog: good at roleplay
Hedero: good at military airplanes
masotan and tsampoy: fellow Filipino simpleplanes gamer
Legend: ? banned account
Goals:
Getting points (Achieved)
Earned bronze (Achieved)
Built a easy-to-control jet fighter (achieved)
Getting 380-400+ part planes to work with little lag on a 7 year old phone (achieved)
Downloaded 500 and above part planes (impossible)
Evaded locks from missile launcher (achieved)
Destroyed wwii ships (achieved)
Buying a new phone (planned)
Getting mods to work in the game (impossible)
Creating mods (not achieved)
Posting a custom screenshot (achieved)
get indihomed (and get turtle speed internet xD)
Highlighted Airplanes