Player Biography
---
---
Welcome to my bio!
---
Hi. I'm Fox00One. I am a 13 year old and I live in America.
---
My Top Waifus List
Pyra/Mythra

Saksuki Usui

Nia (XC2)

Haze (Fan La Norne)



---
My famous quotes
"If you are cleaning the inside of a vacuum cleaner, aren't you also a vacuum cleaner?"
-Fox
Anything is legal as long as it's legitimately illegal.
-Also Fox
If anything is possible, is it possible for something to be IMPOSSIBLE?!
-HELP... PLEASE
I outsmarted the outsmarter trying to outsmart while outsmarting 200 other significant outsmarting outsmarters.
-Foxieeeeee
---
More About Me
I used to like commercial/civil aviation, but now, I'm more interested in combat and military aviation.
---
My Favorite Planes
F-16C Viper
A-10A Warthog
Su-30 MKK
MiG-21UM
F-2A
J-10
F-14B Tomcat
MiG-29B Fulcrum
F-15C Strike Eagle
F-18E Super Hornet
F-4 Phantom II


---
Favorite games outside of sp:
Xenoblade (1, X, Definitive Edition, & 2)
Mario Galaxy (1&2)
Infinite Flight
RFS
Roblox
Xplane11
Aerofly 1


---
Project status
T-6 Texan Pending
AN-2 Pending
T-45 Started
MiG-21UM Almost Done
T-38 Talon Pending
XB-46 Pending
T-2 Pending
F3H-2 Demon Delayed
Jaguar M Pending
J-32 Lansen Pending


---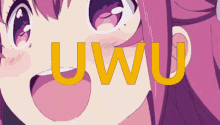 ---
Previously known as
Boeing7673,
Boogly777,
KorgonAviation,
YesMyFriend,
Fox00One
Highlighted Airplanes