Super Heavy All Weather Interceptor ALX-034 "StormVelox"
performance data
The total length: 33.83 M
The wingspan: 17.86m
Machine height 6.21m (pulley), 5.27m (smooth)
Empty weight: 27671kg
Maximum internal fuel volume: 25201kg
Standard takeoff weight: 58872kg
Maximum takeoff weight: 61637kg
Engine:
Two TRRE-15 ramjet combined cycle engines
Military Thrust: 184kn
Afterburner thrust: 248kn
Altitude of 18000m and Mach 2.0 Thrust: 135KN
Cruise Mach number Ma 1.8-2.7
The maximum level flight Mach number: 5.75ma
Cruise lift to drag ratio 8.2
Practical ceiling 32500m
The operational radius is 4000km
Transfer range 10700km (Full internal fuel with 2x auxillary comformal tanks in the main weapon bay)
---
Controls:
Ventral heavy hardpoint: Mounted XH-53 severe case supersonic anti-ship missile, can be launched at any time, need to launch before opening the belly magazine.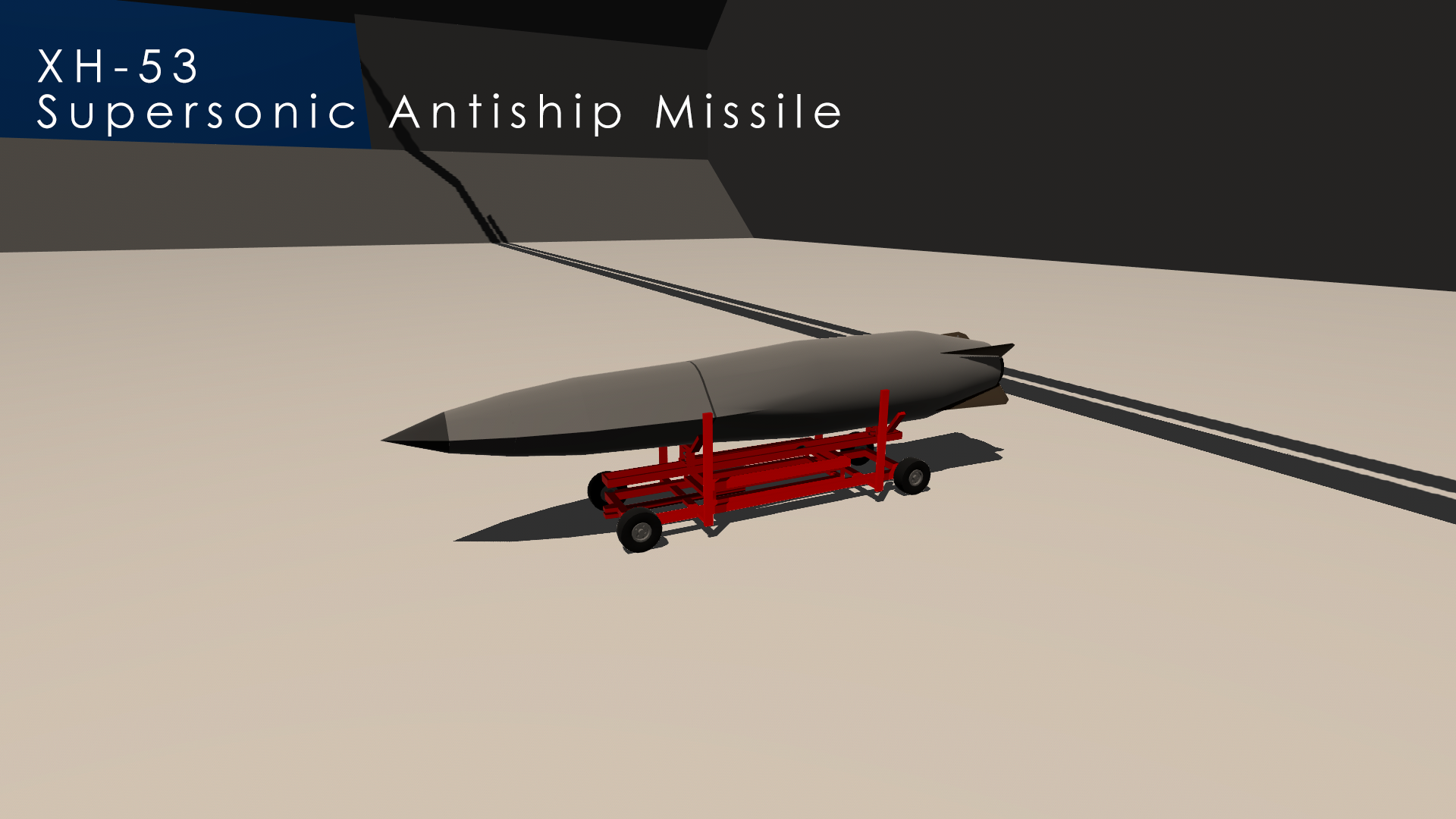 Activate1: Switch engine mode. The auxiliary inlet in the back opens and the engine switches to ram/scramjet mode.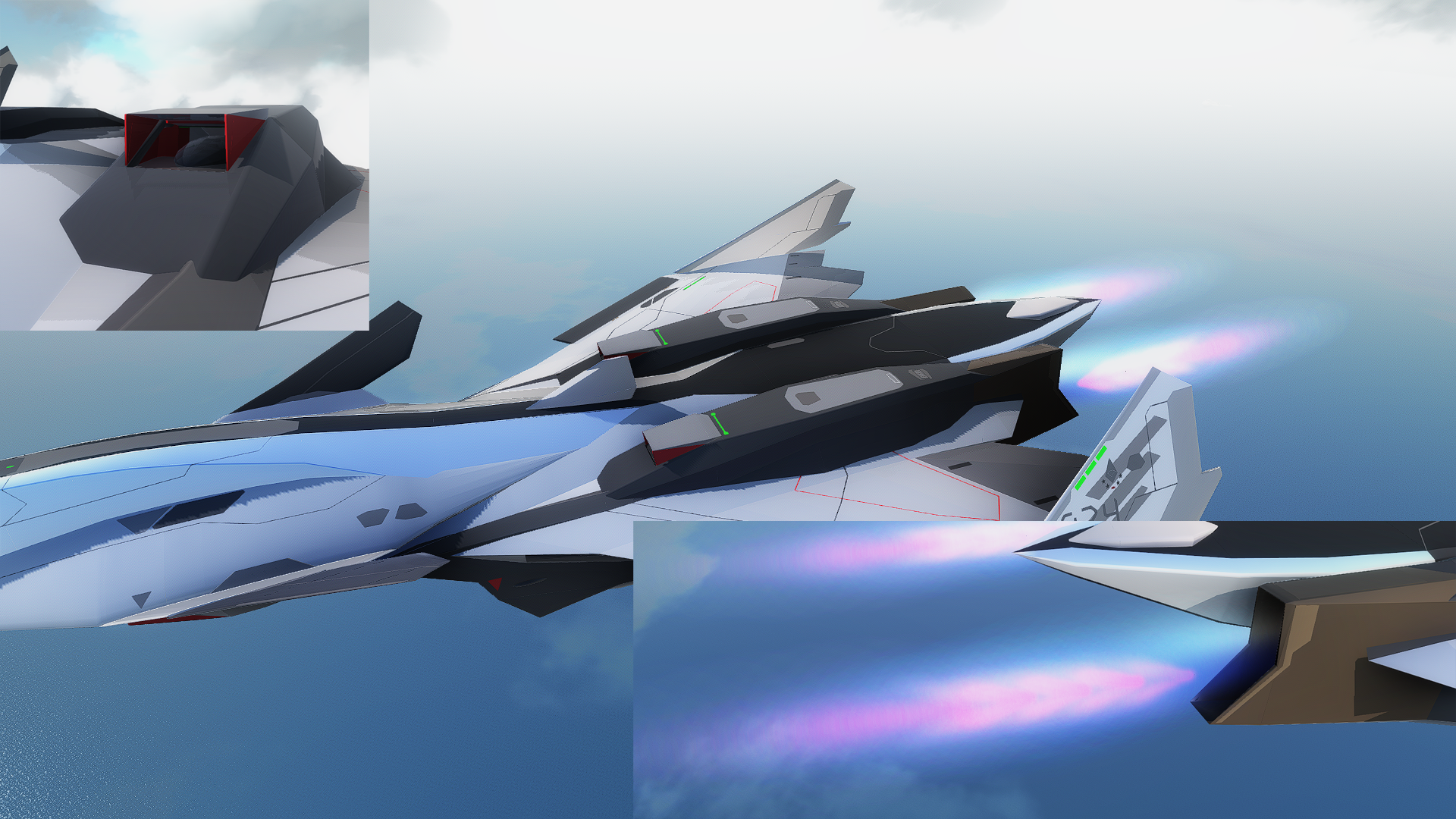 Activate2: Expand main magazine (activate CS-7A Hypersonic Cruise Missile)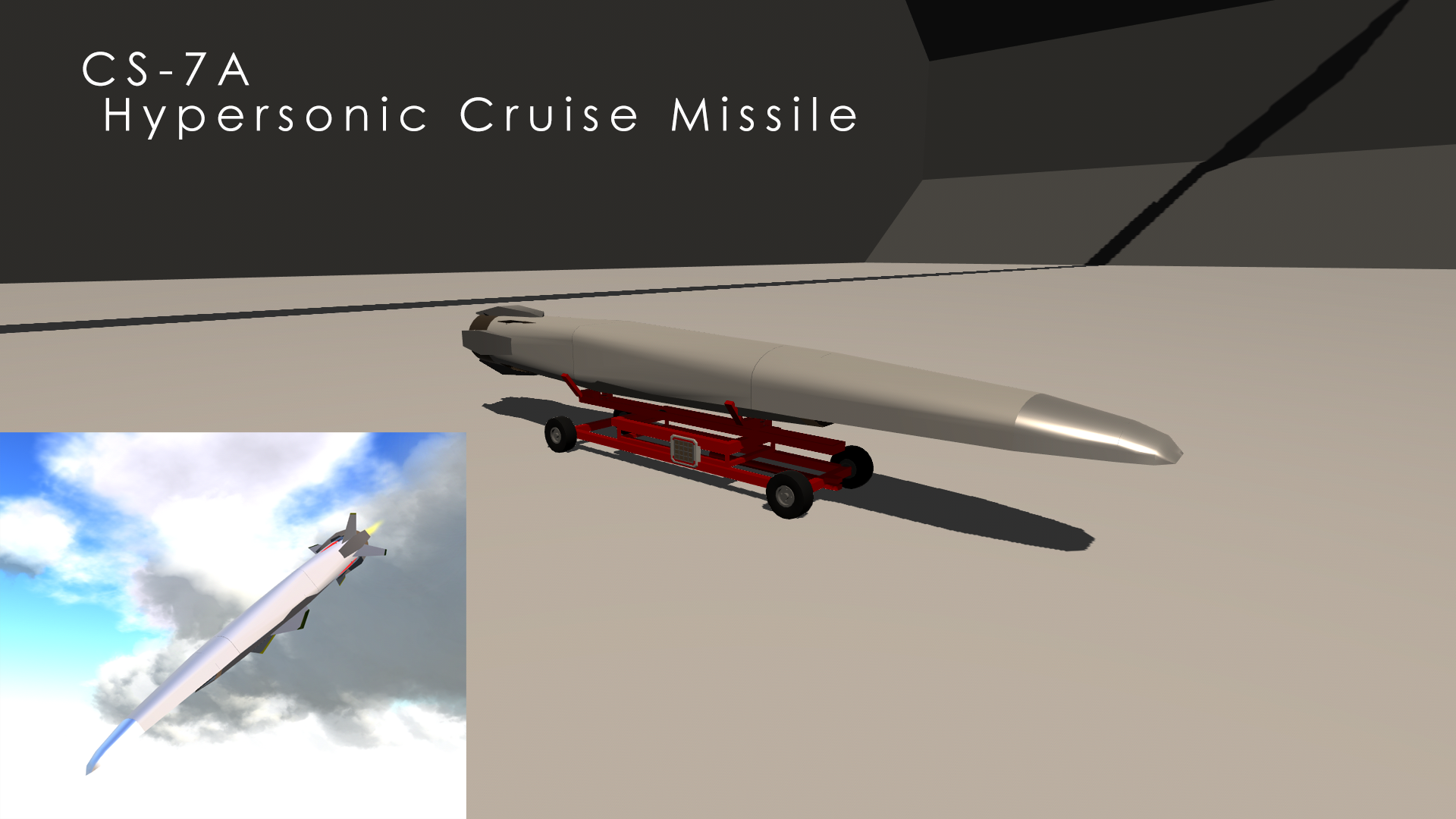 Activate3: Expand secondary magazine (activate 8× AIM-134Infrared guided air-to-air missile and 8× AIM-9 short-range infrared guided air-to-air missile)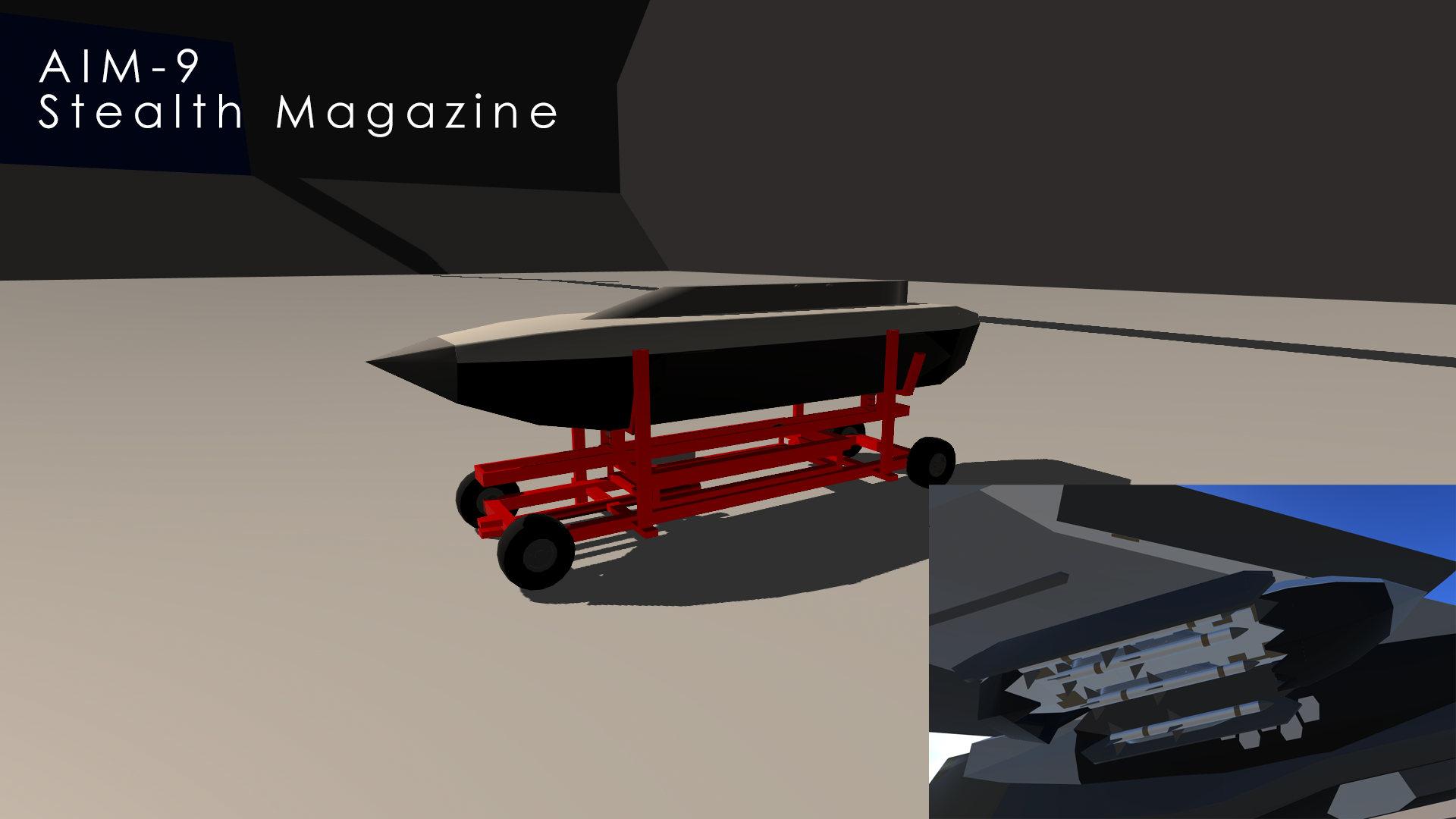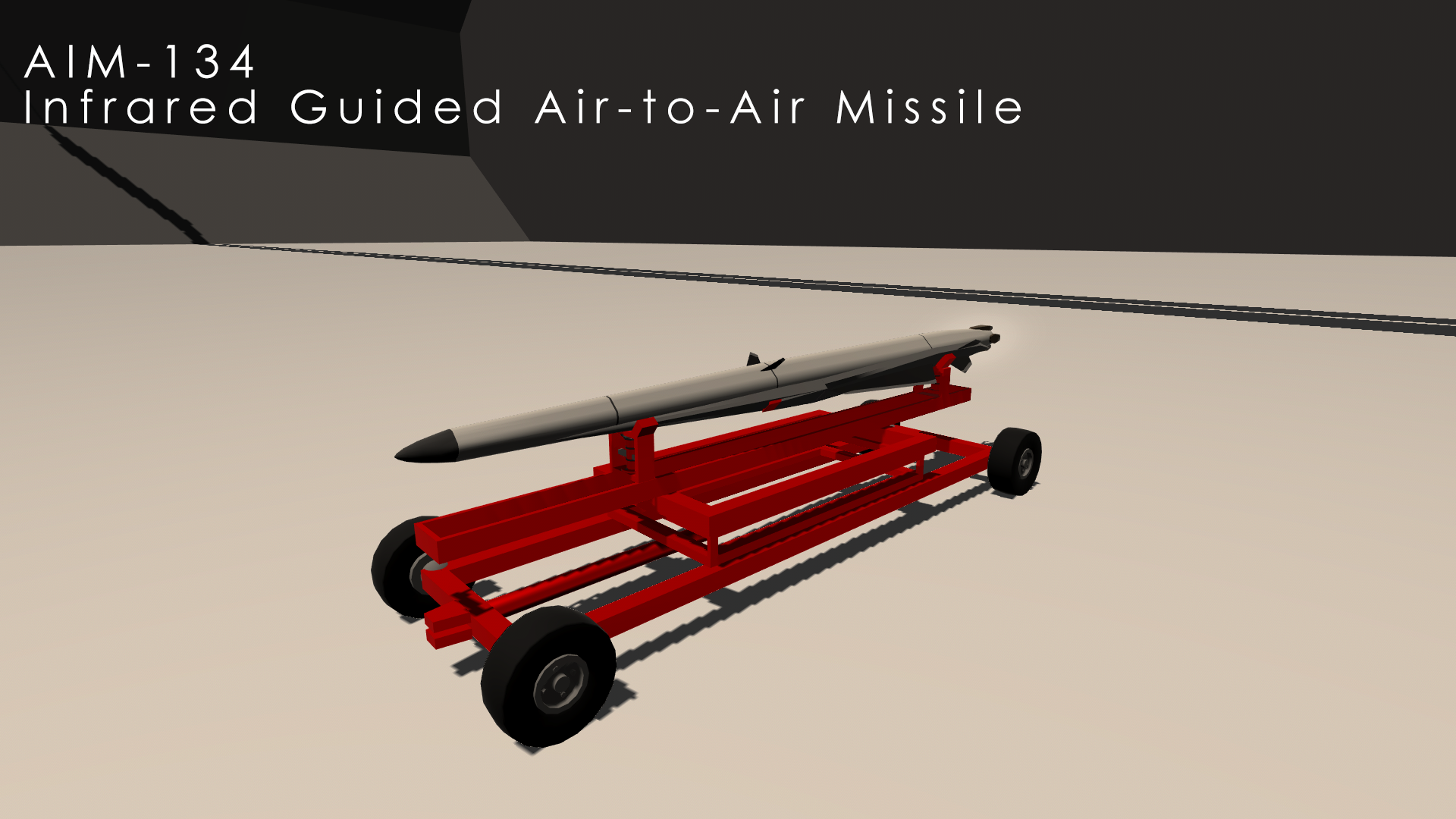 Activate4: Activate ADMM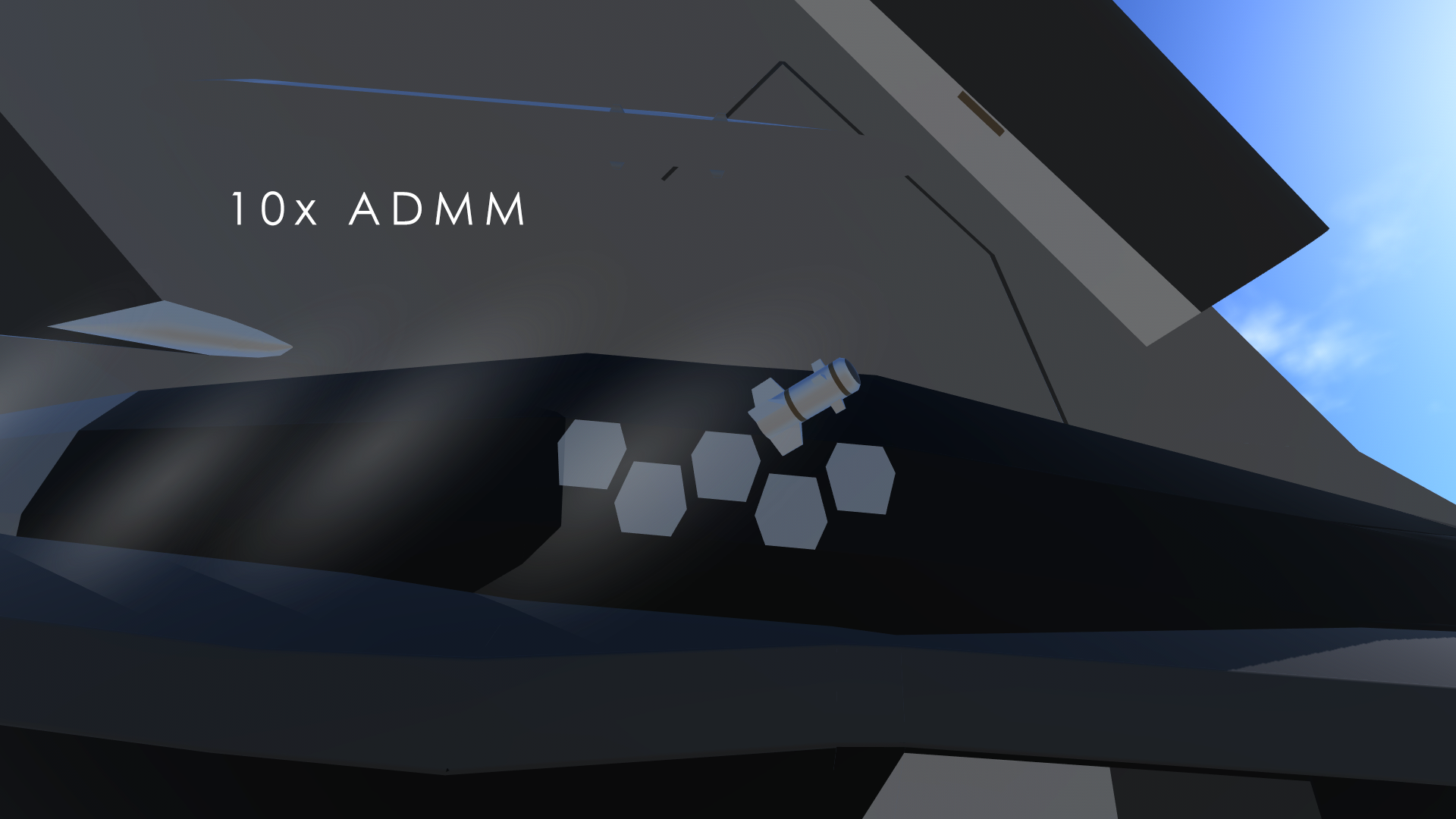 Activate5: Discard all external mounts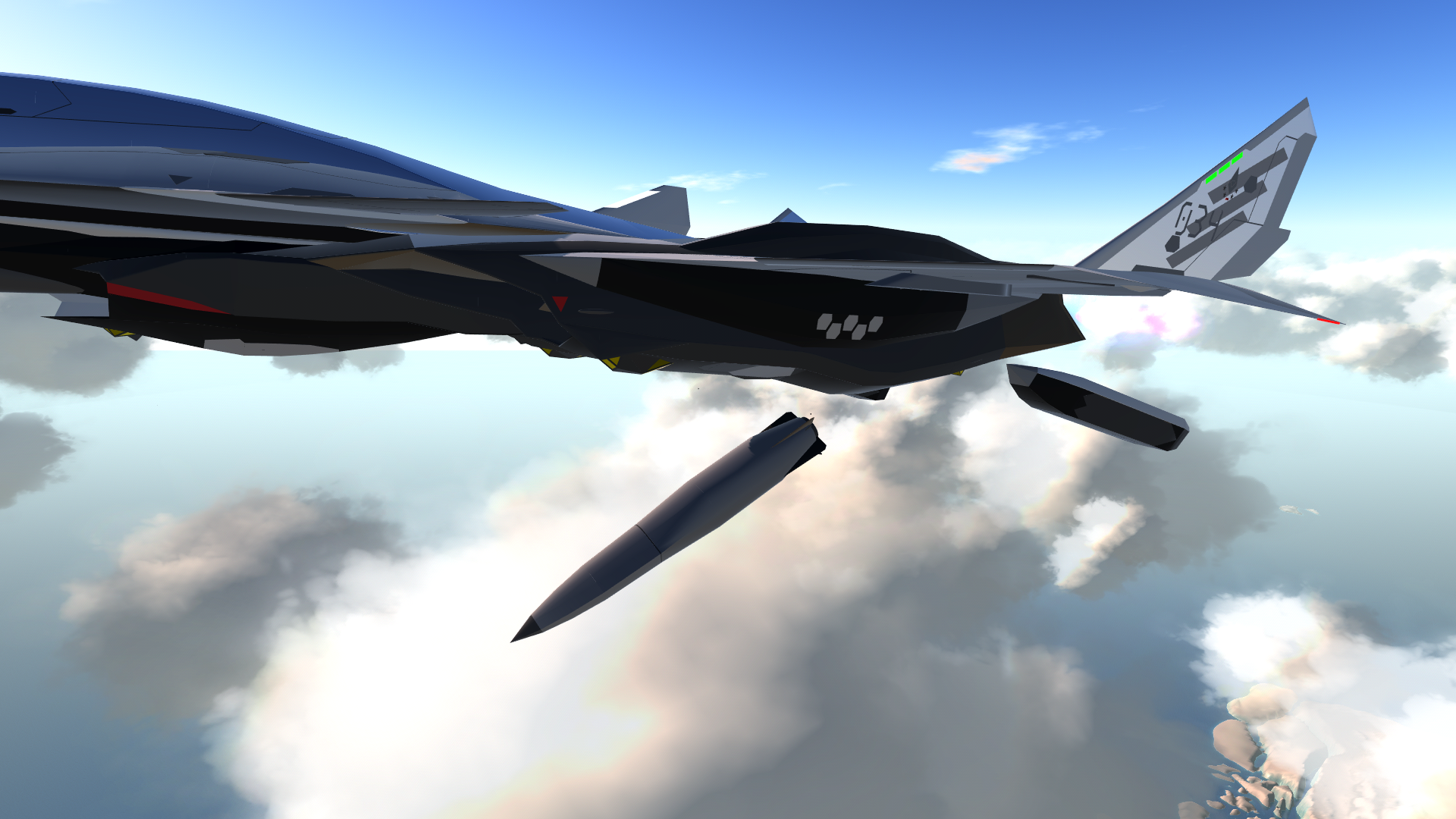 Activate6: Remove angle of attack limiter (may cause stall, use with caution)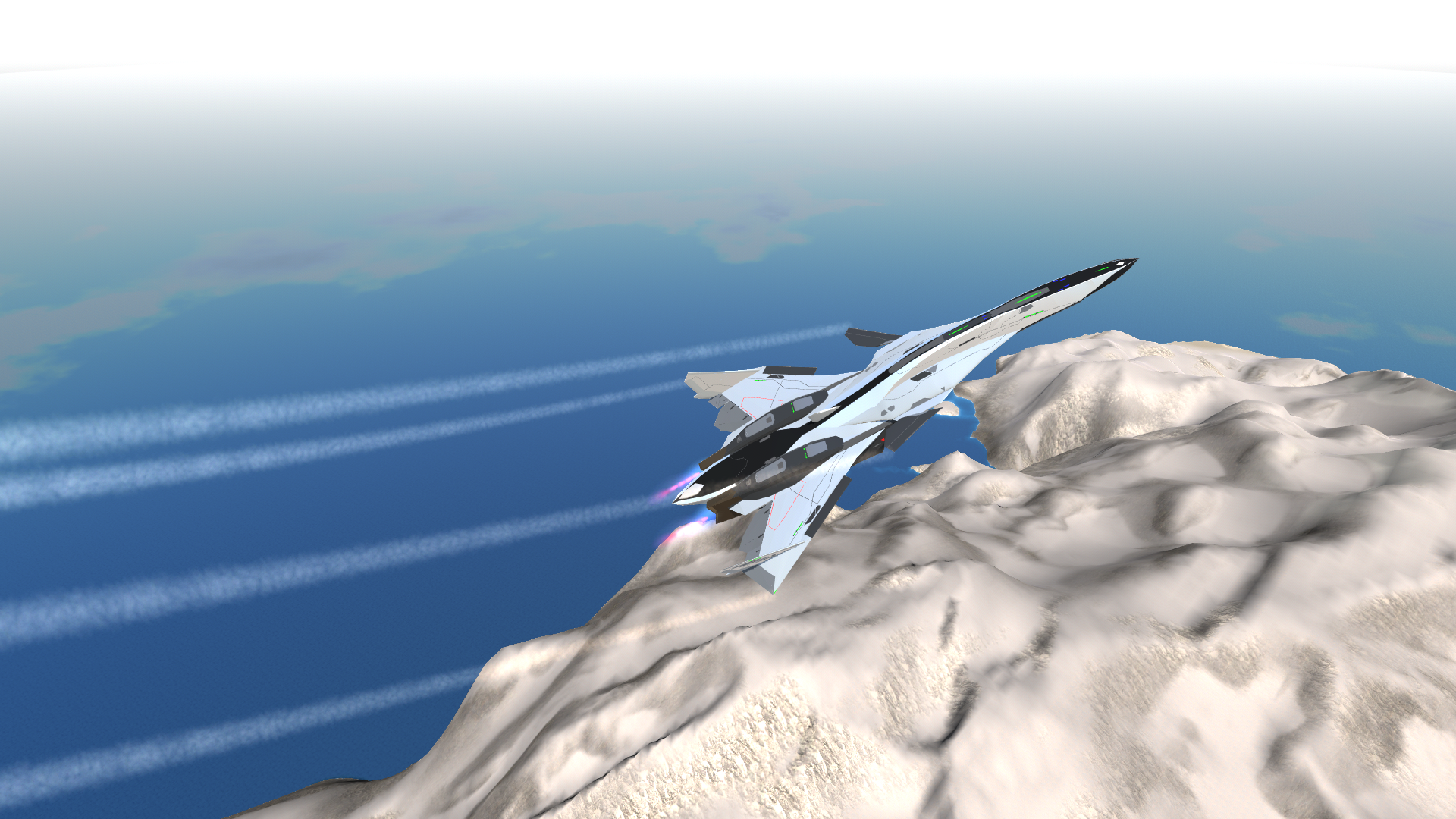 Activate7: Activate the emergency landing arrest hook, also can be used for empty aircraft carrier landing.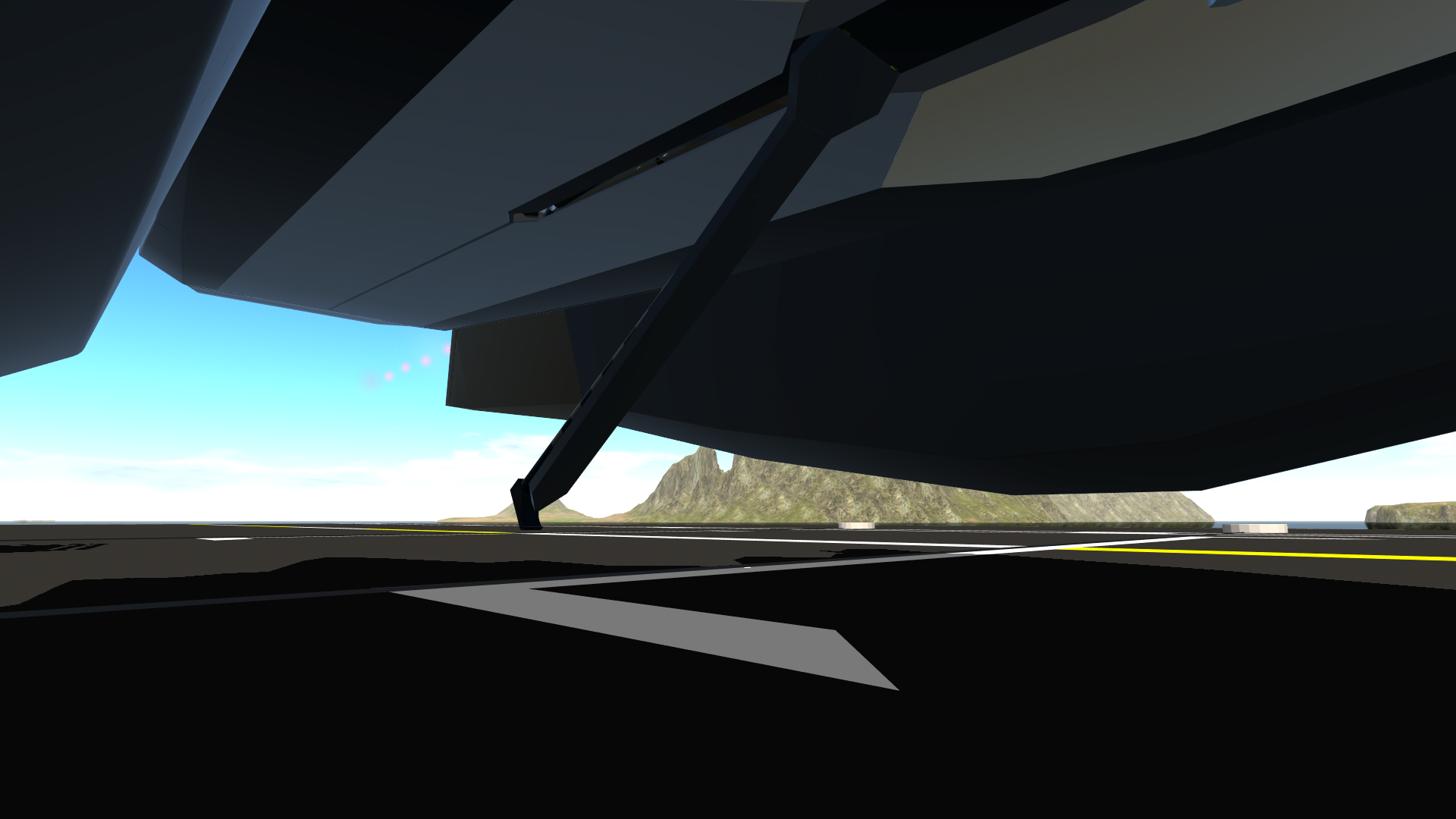 VTOL down: Flaps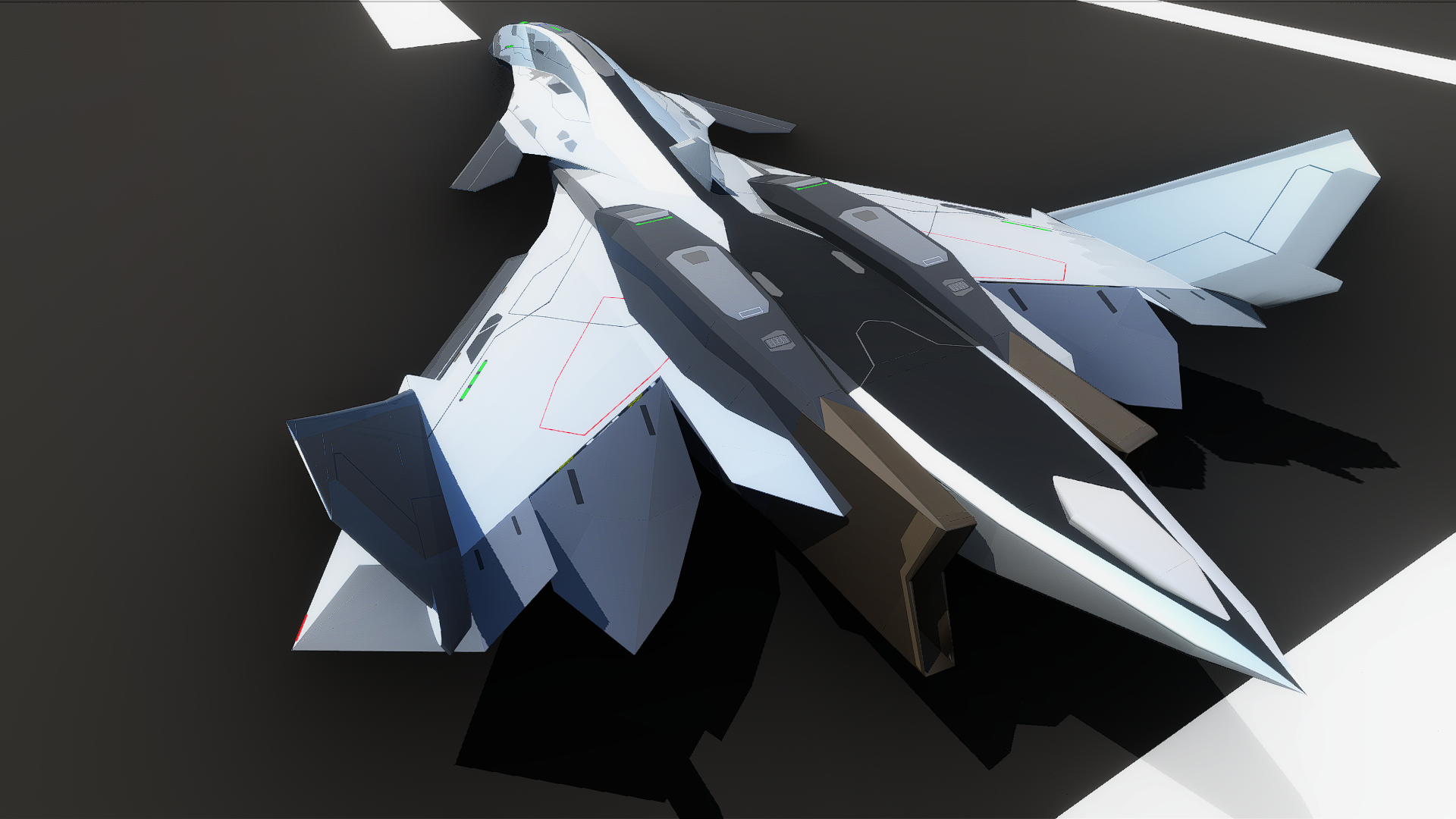 VTOL up: Air Brake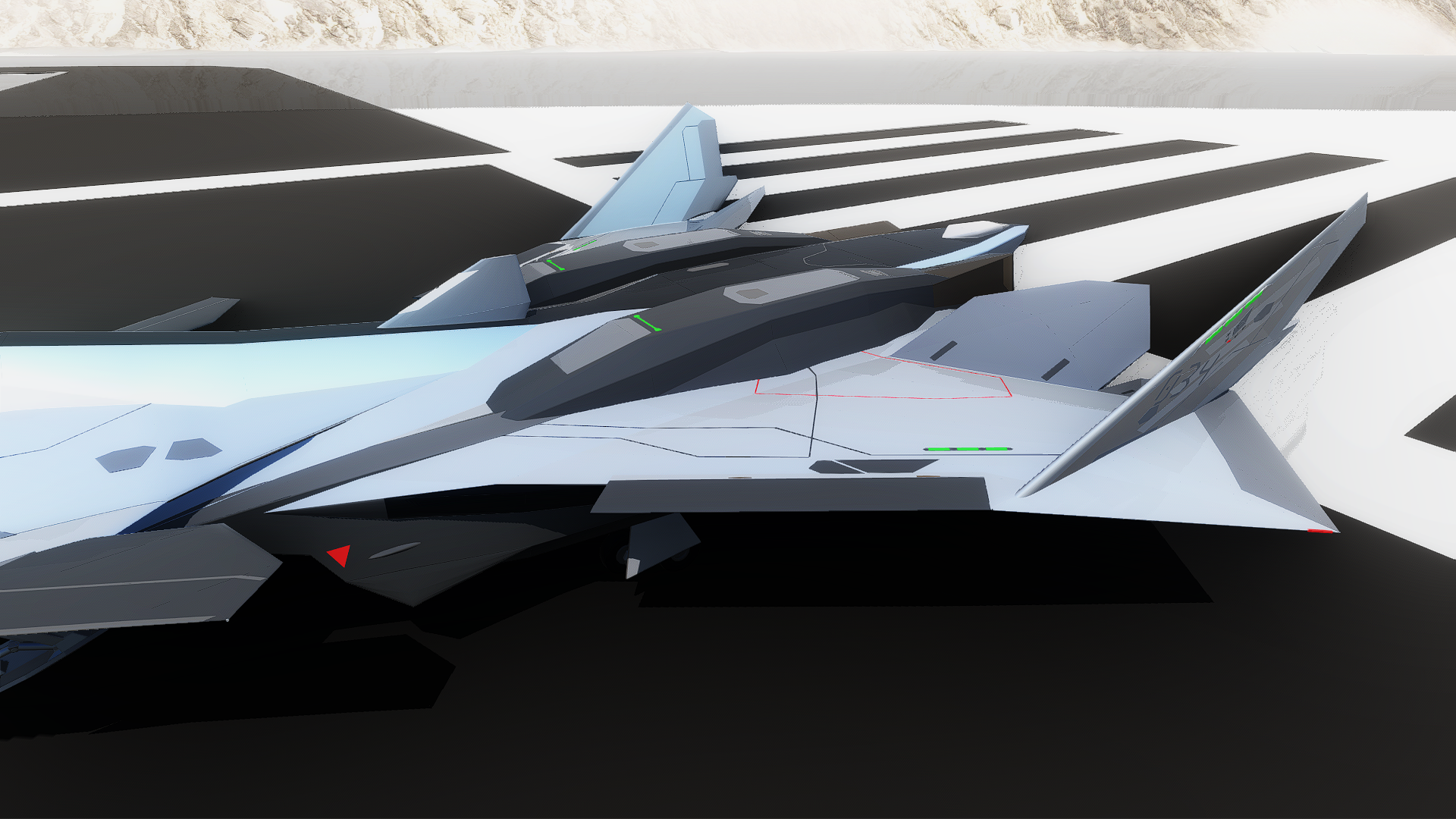 Break: Air Brake and reverse thrust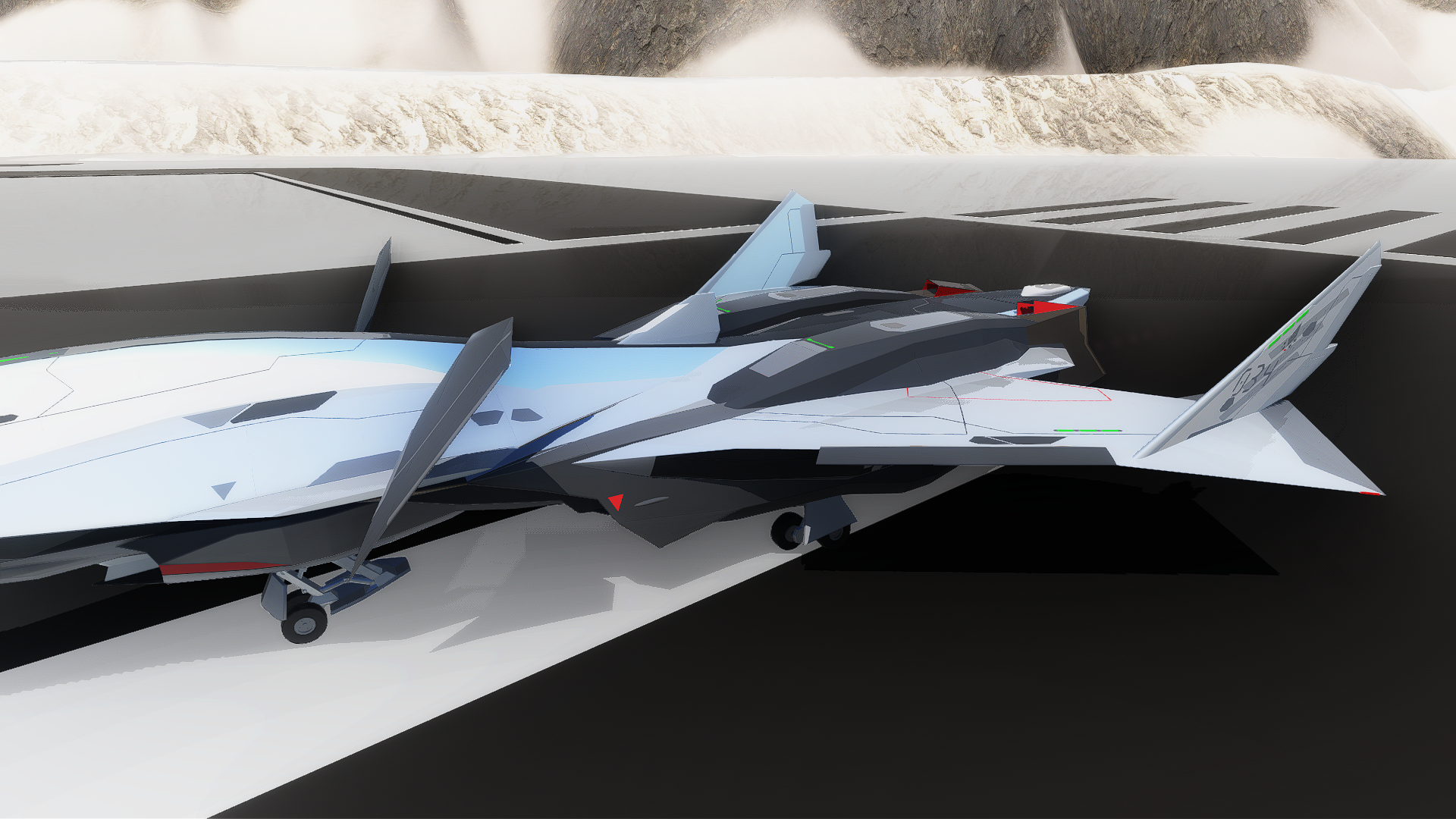 Design features:
Adopt a real new concept airfoil for transonic and hypersonic aerodynamics.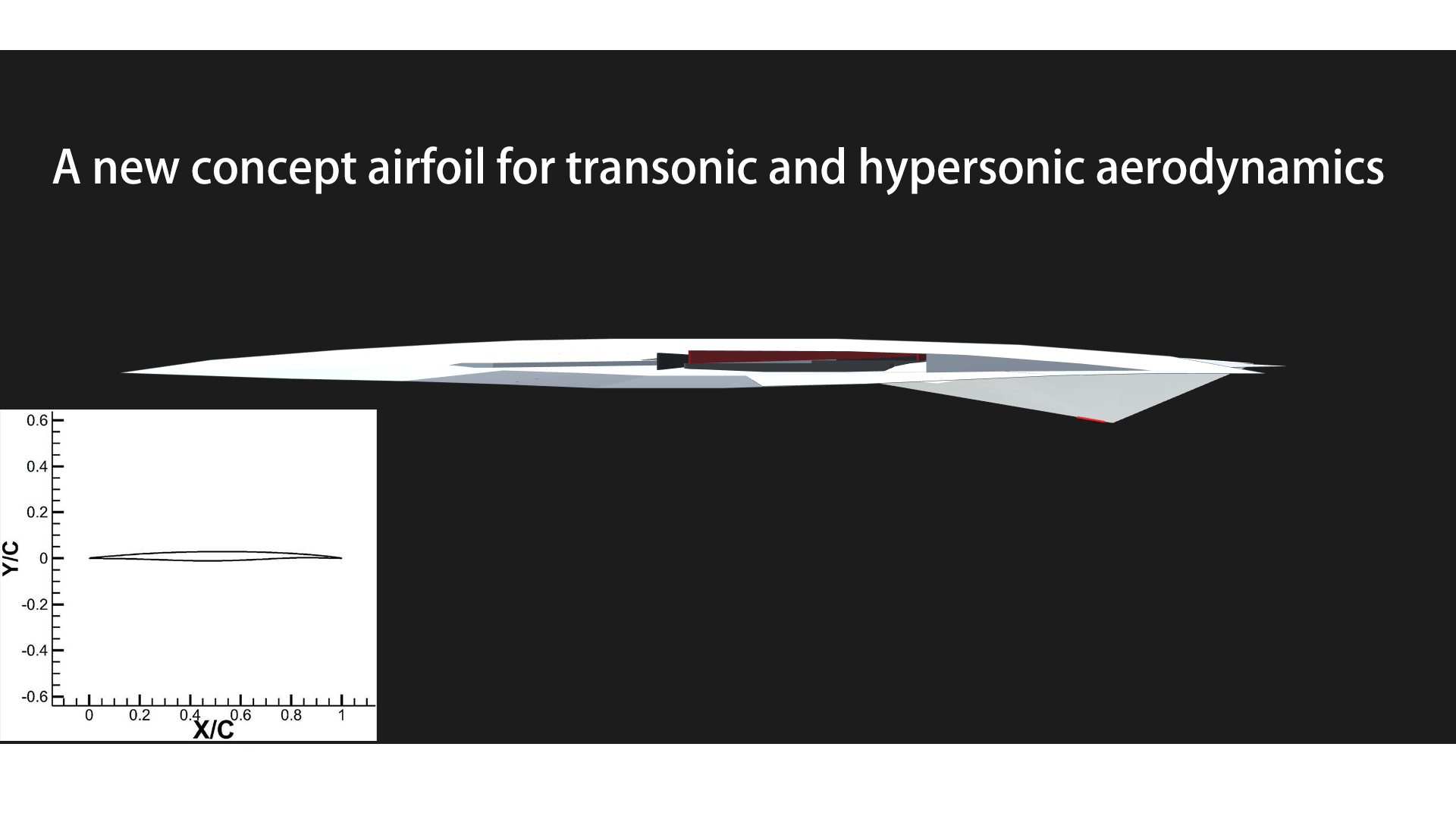 The results show that the engine has a wide range, flexible and convenient thrust regulation ability in a wide Mach number working range, which can meet the requirements of smooth relay in high and low speed channels, and has the advantages of acceleration, maneuvering flight and high Mach number cruise.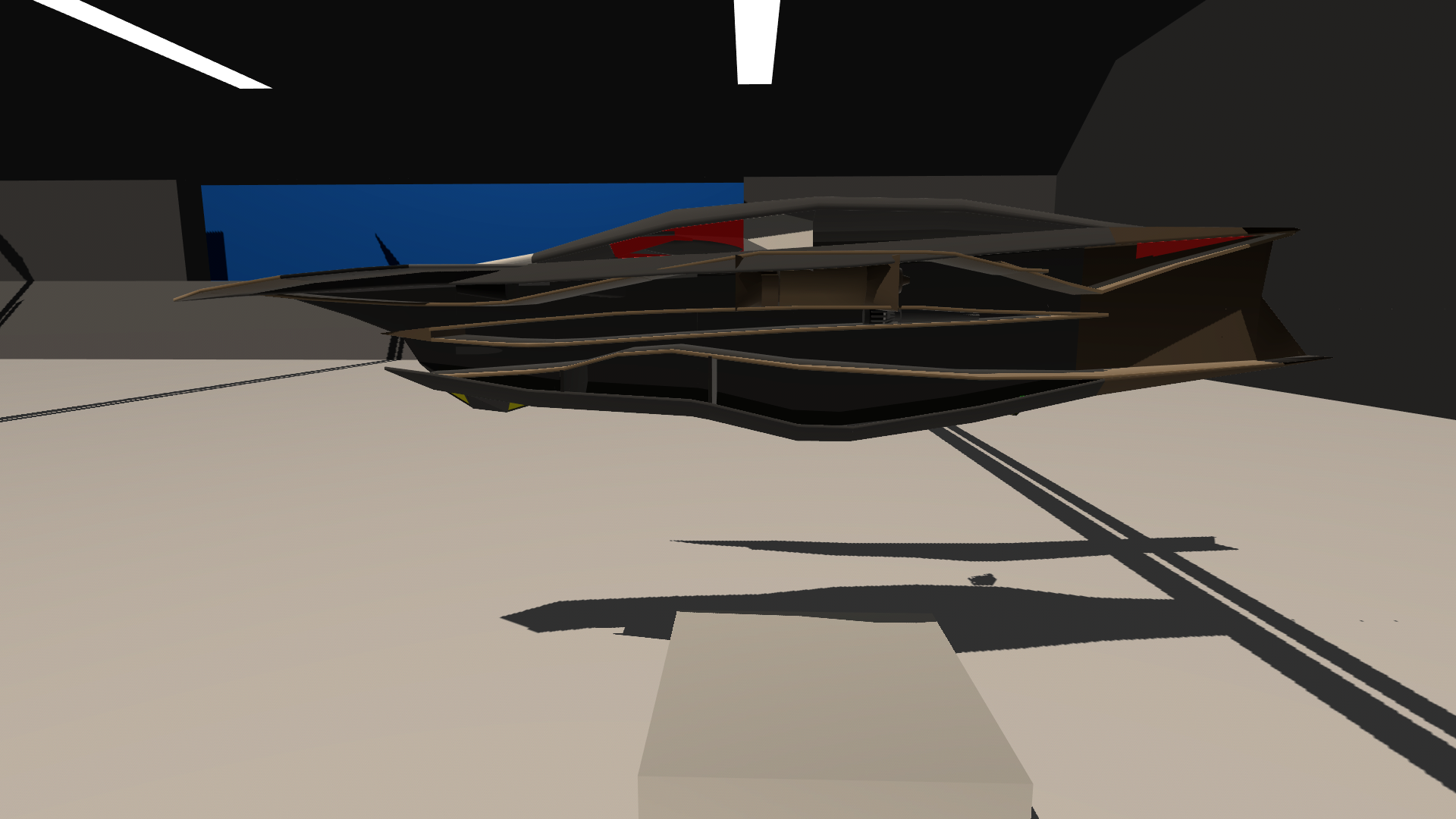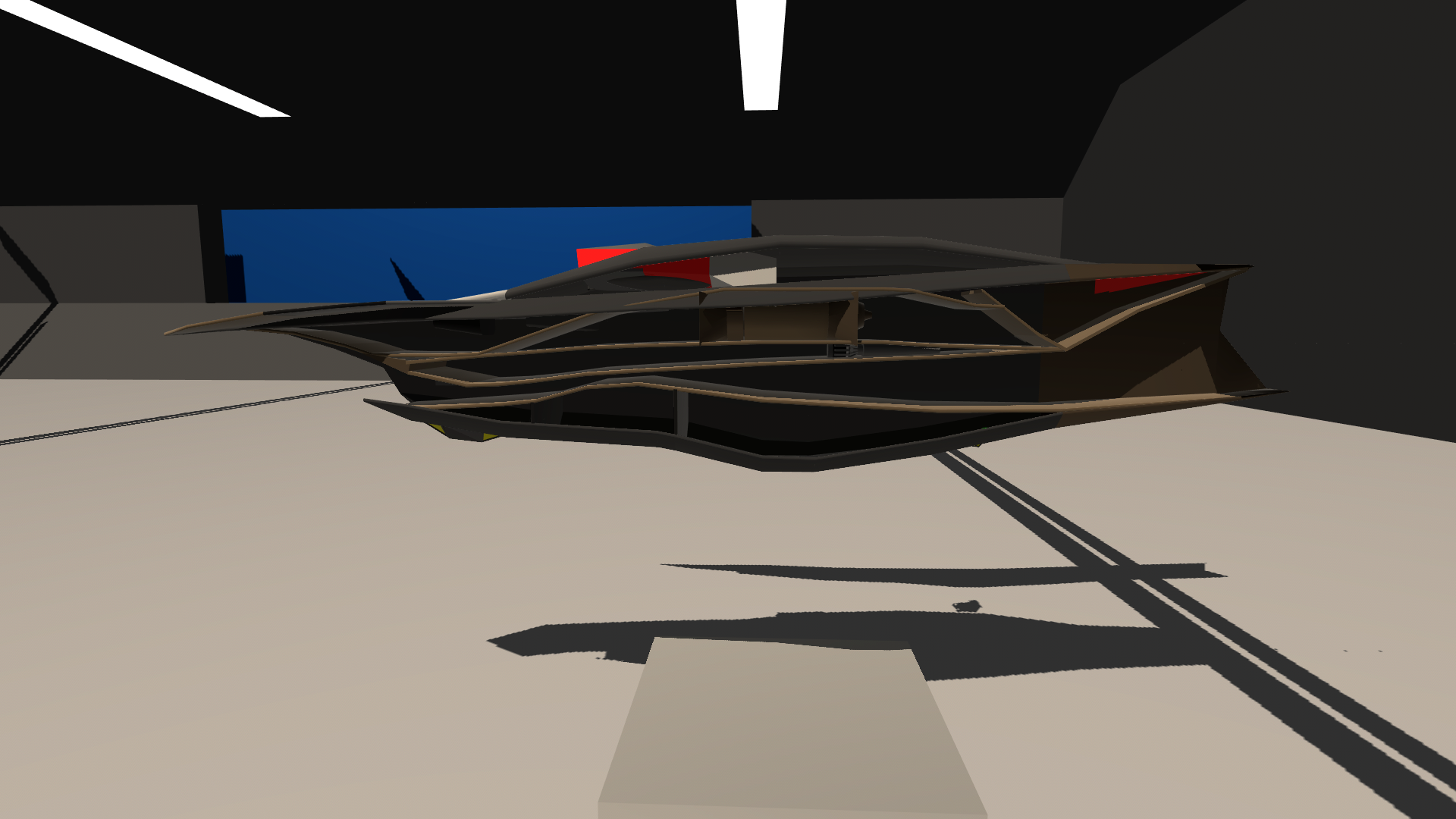 Some beautiful pictures of this work.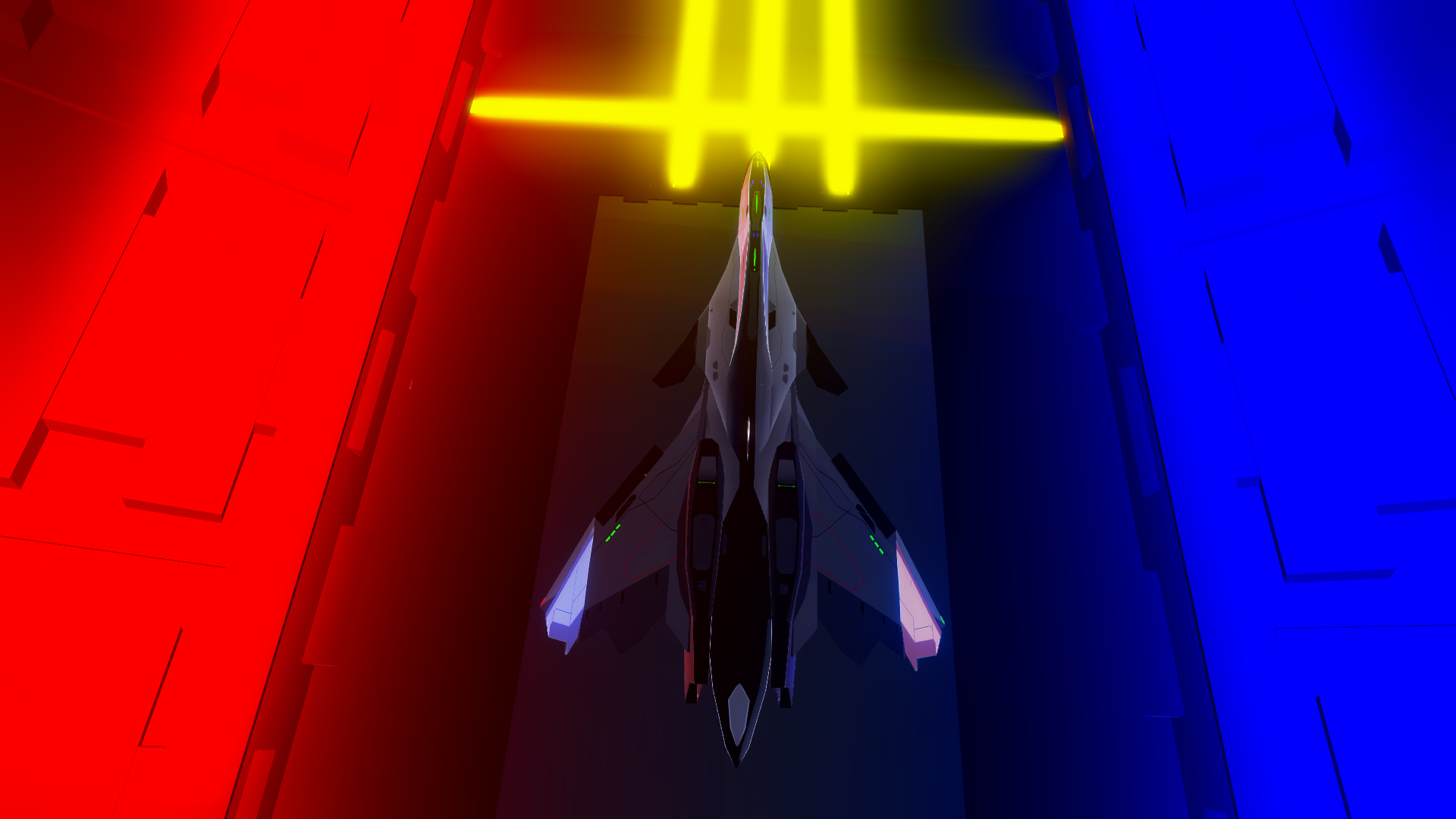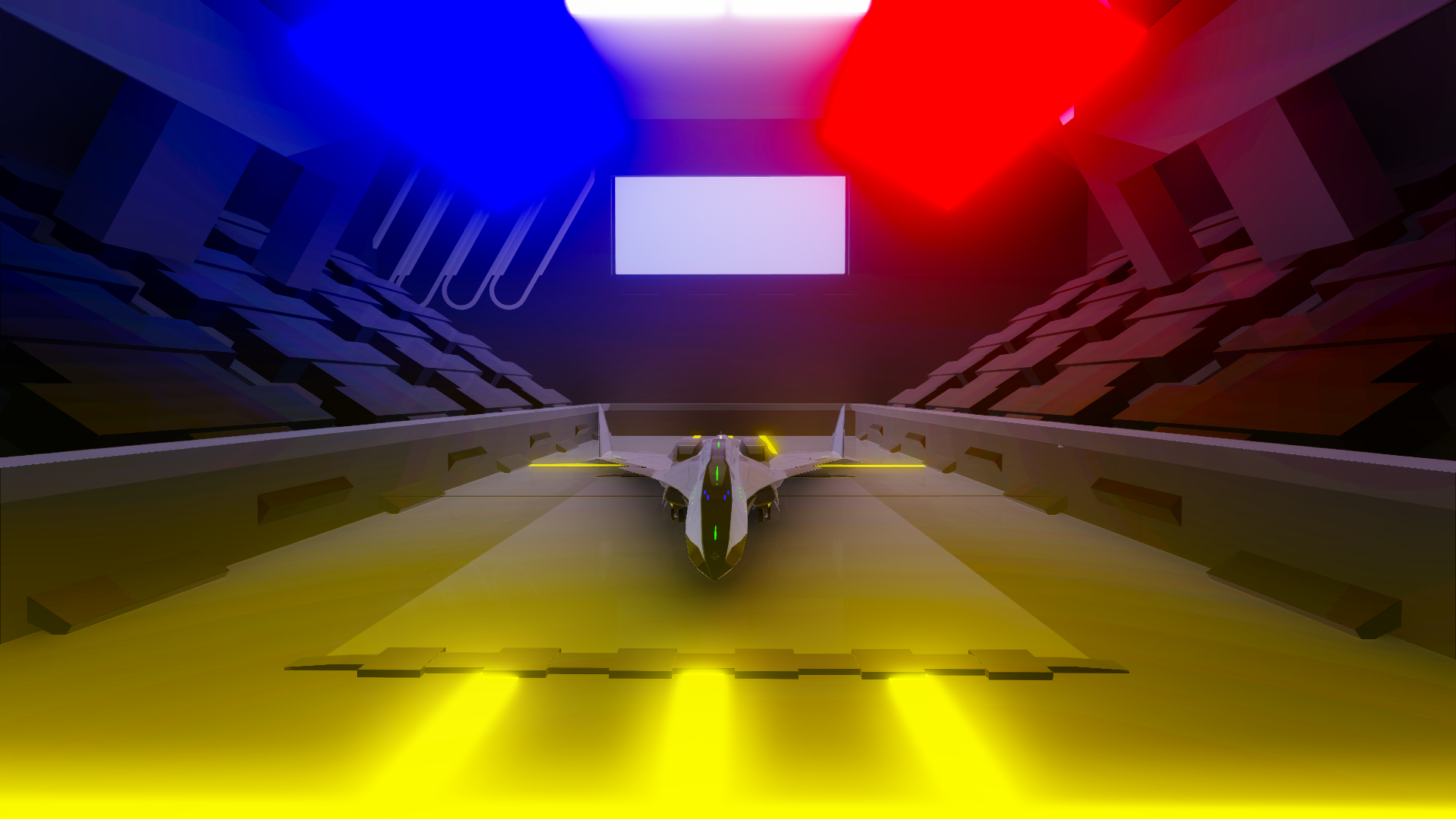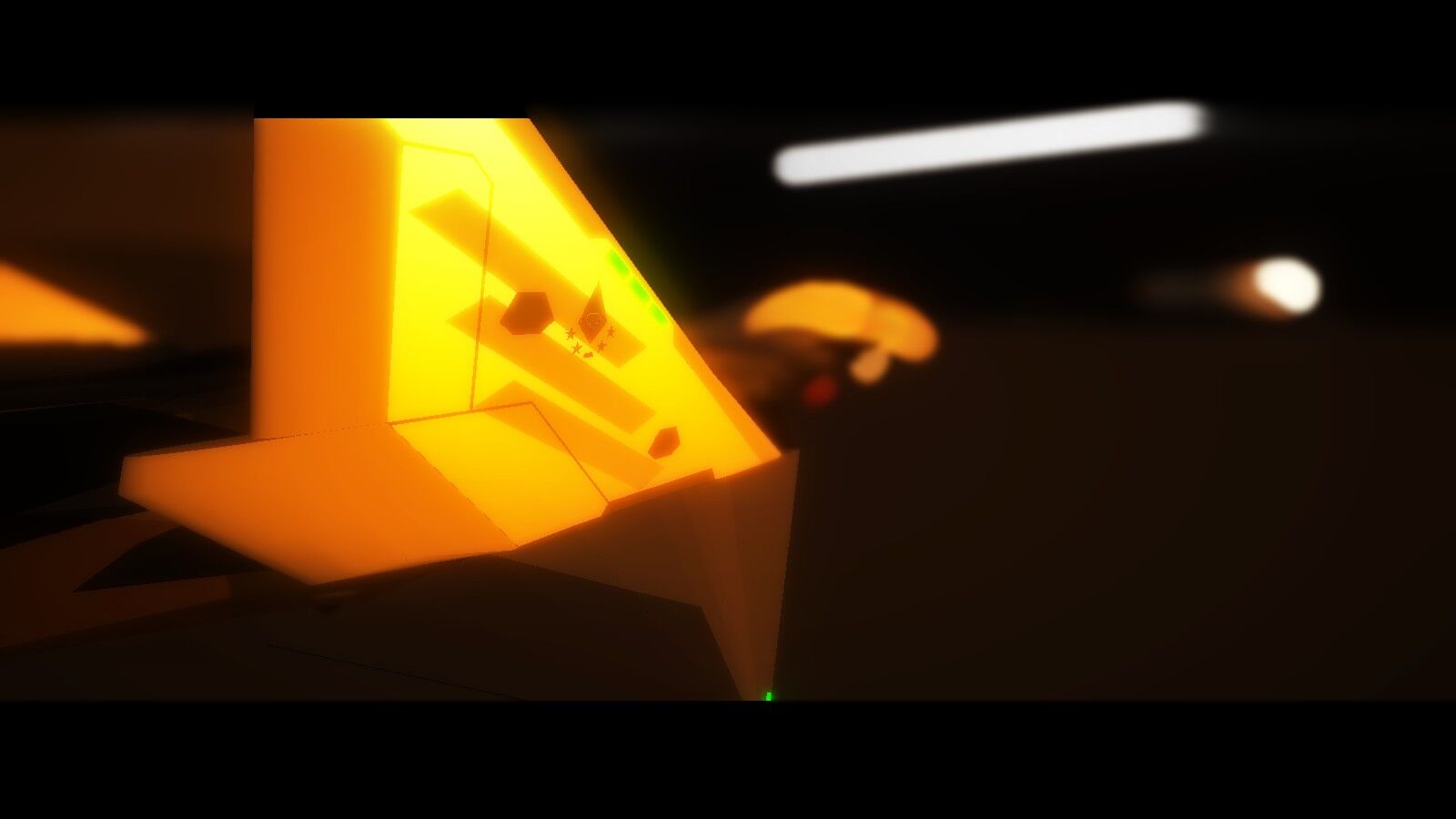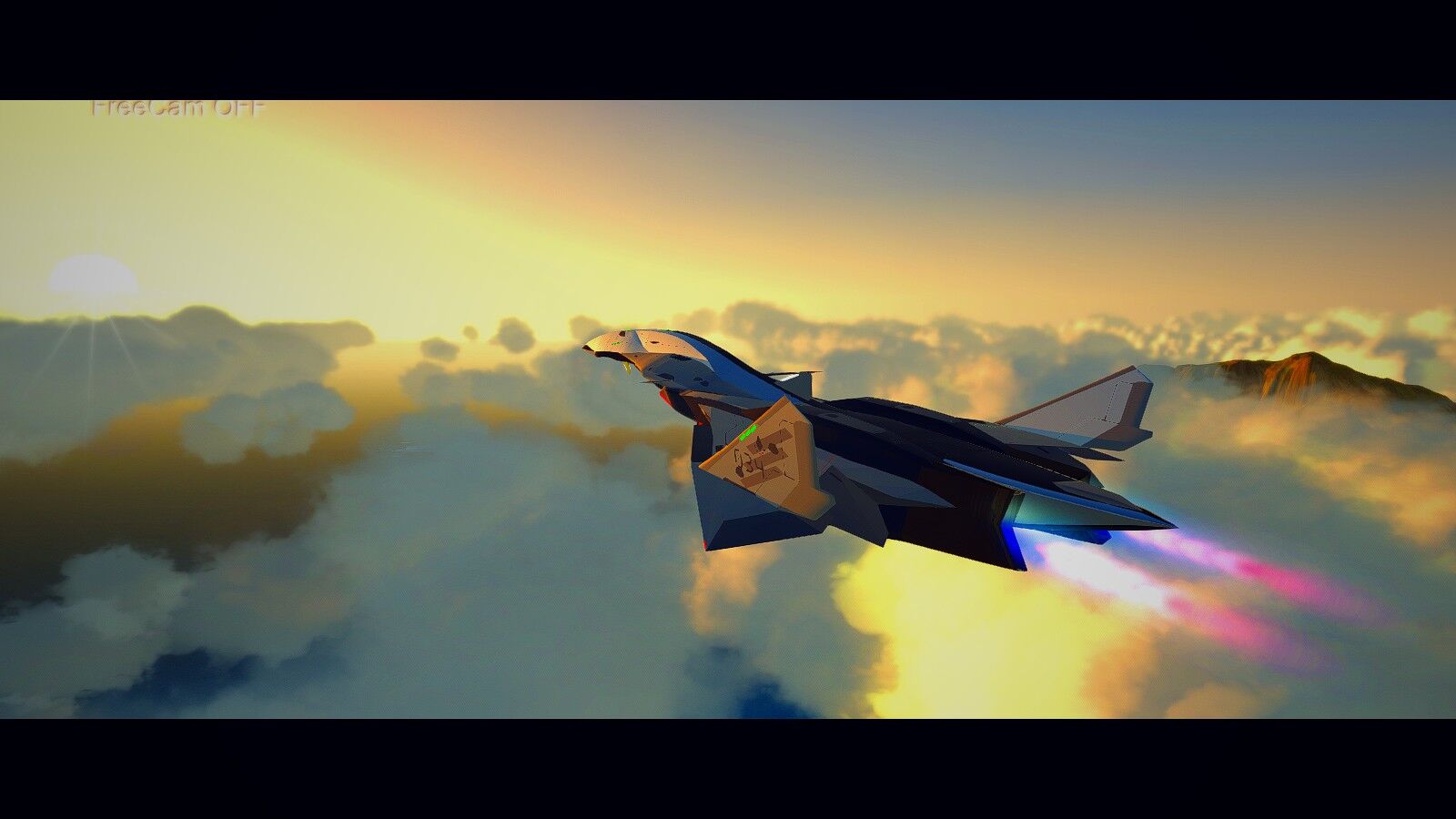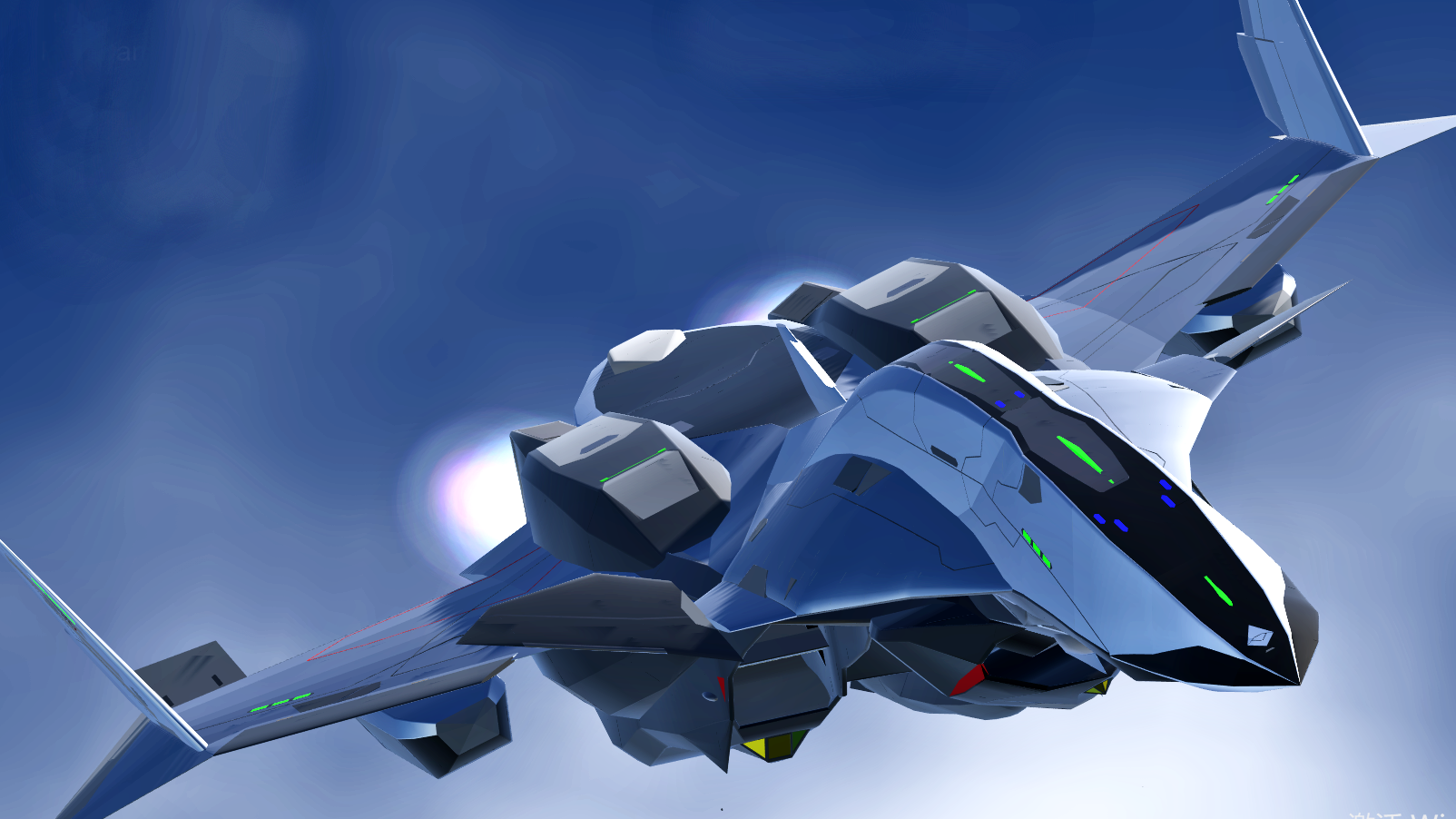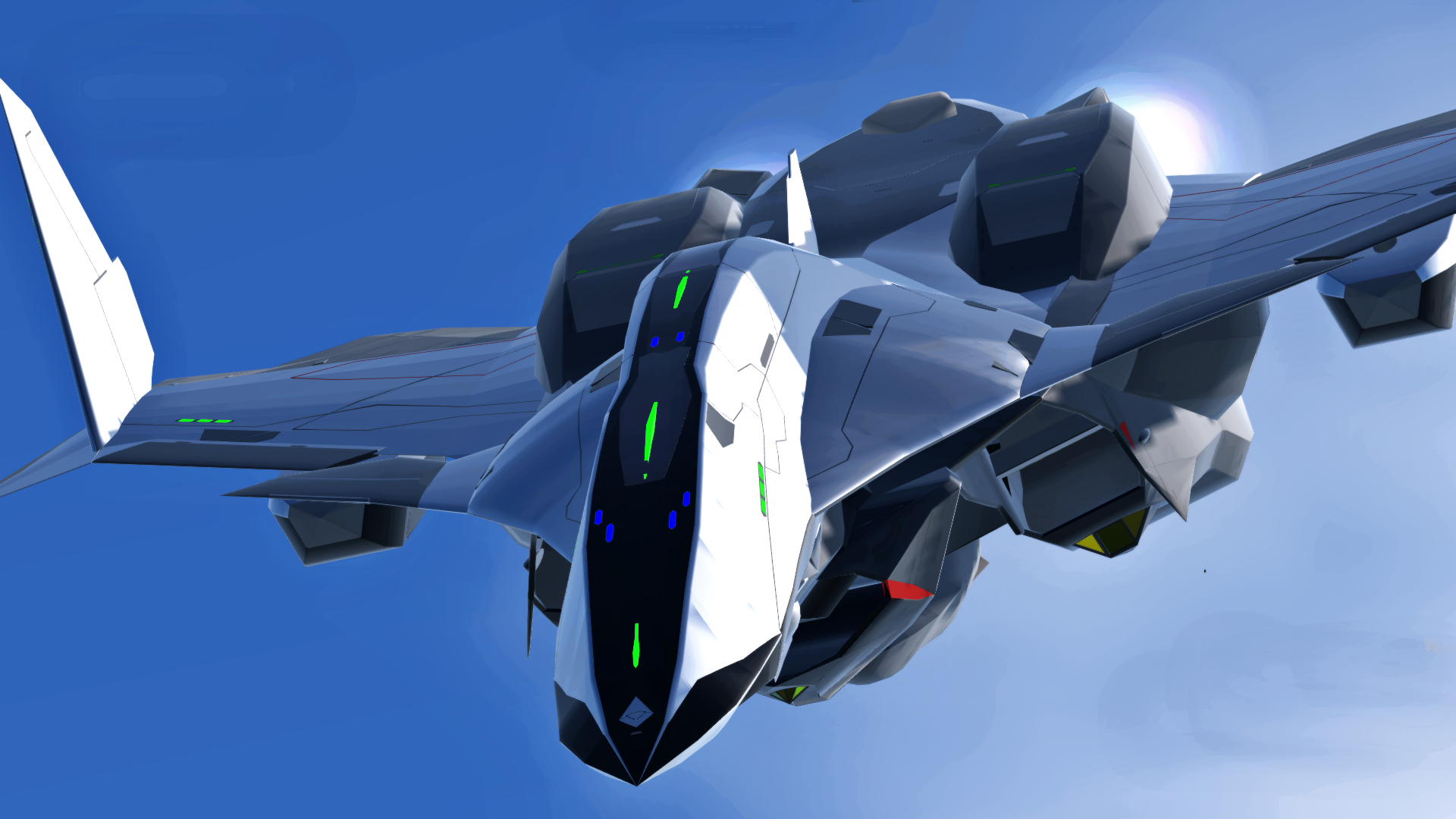 Here are some of my best friends who helped me build this plane. I extend my sincerest thanks to them.
@JeffHwang_EntH (twitter)
LTEunited mua()
(In no particular order)
Specifications
General Characteristics
Created On

Windows

Wingspan

58.6ft (17.9m)

Length

111.0ft (33.8m)

Height

20.4ft (6.2m)

Empty Weight

-1,196,486lbs (-542,717kg)

Loaded Weight

136,887lbs (62,091kg)
Performance
Power/Weight Ratio

1.124

Wing Loading

46.5lbs/ft2 (226.8kg/m2)

Wing Area

2,946.6ft2 (273.8m2)

Drag Points

37177
Parts
Number of Parts

2728

Control Surfaces

7
---