v1.1 Change log
Remade the cockpit, and greatly improved the details and functionality.
Brand new custom HUD (based on the 1parts HUD) and three functional MFDs.
Added more details to the craft body and cockpit, while also removing the useless parts.
Improved the flight model. Also made it more friendly to keyboard controls.
Tweaked the plane and its weapon's performance, which makes them closer to reality.
Fixed incorrect landing gear position. Improved body shape.
Fixed incorrect control surface behaviors. The slats are now controlled automatically.
After all, still keep it low part: Only 273 Parts.
Other small fixes and improvements.
Introduction
The Mirage 2000 is a French fourth-generation jet fighter manufactured by Dassault Aviation. It was designed in the late 1970s as a lightweight fighter to replace the Mirage III for the French Air Force. The Mirage 2000 evolved into a multirole aircraft with several variants developed, with sales to several nations.
Features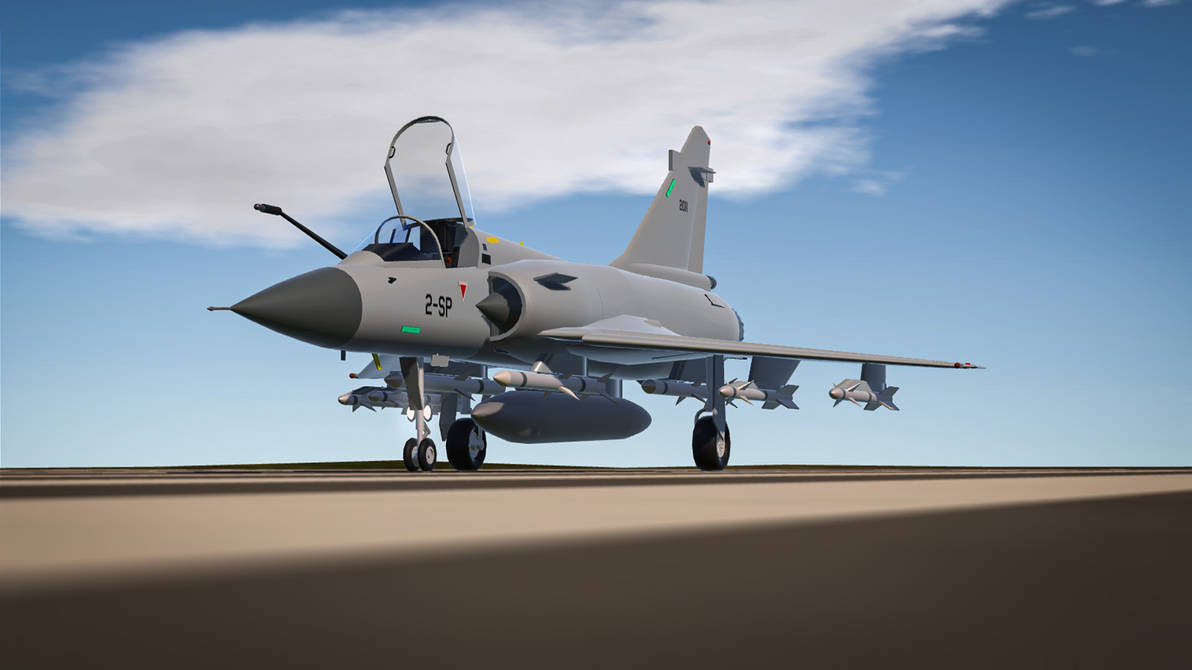 Mobile friendly design with only 273 parts
Custom HUD + Detailed Cockpit
Optimized for AI dogfight
Easy to edit weapons to fit your needs for every mission
1:1 size and realistic performance
Capable of landing on carriers
Instructions [New]
AG1: Canopy
AG2: Airbrake
AG3: Tail Hook
AG4: Lights
AG5: Drogue Parachute
AG6: Drop Tank
AG7: Jettison Weapons
AG8: HUD
Afterburners will be activated when the throttle is above 95%.
VTOL: Slats
Trim: Pitch Trim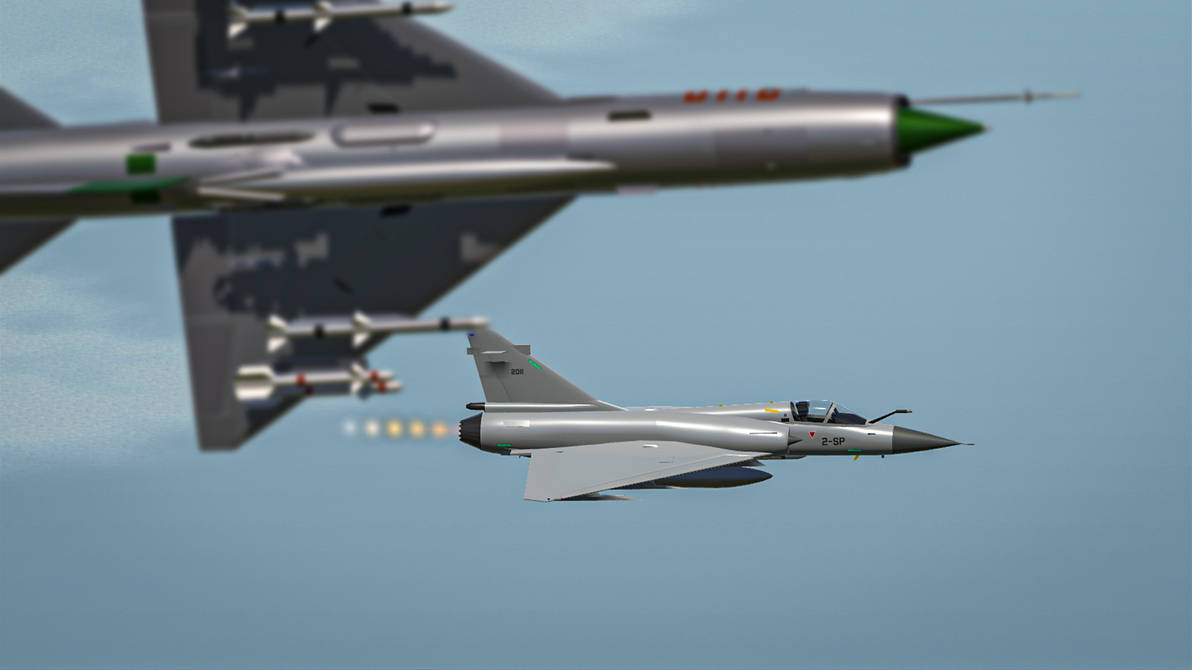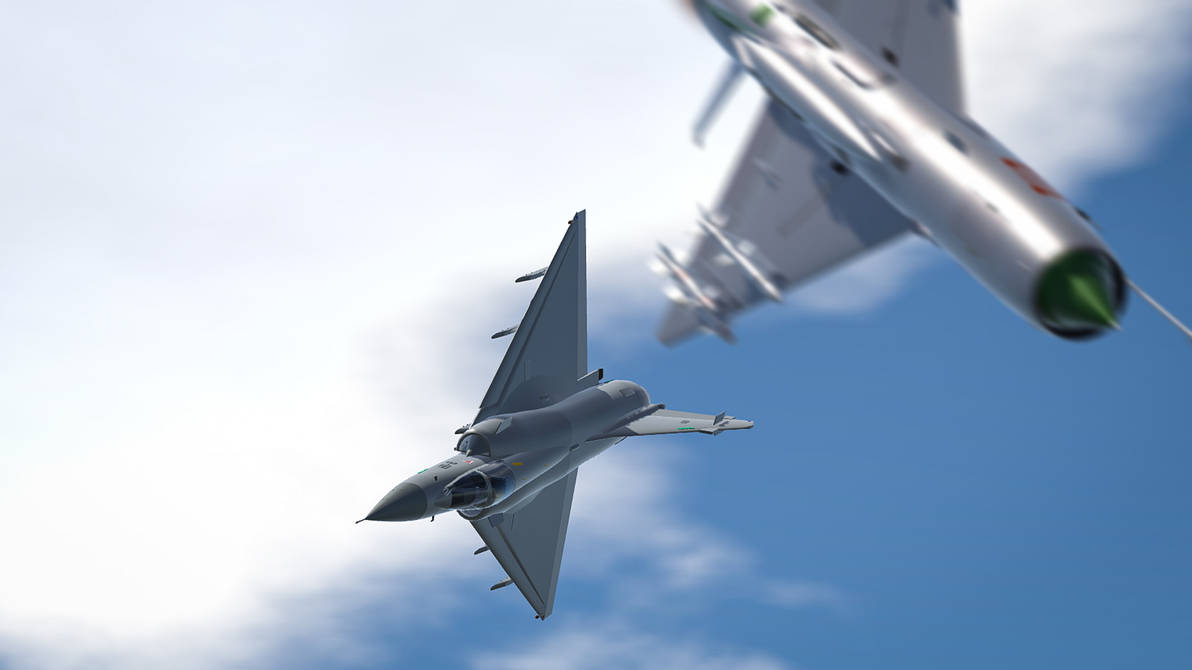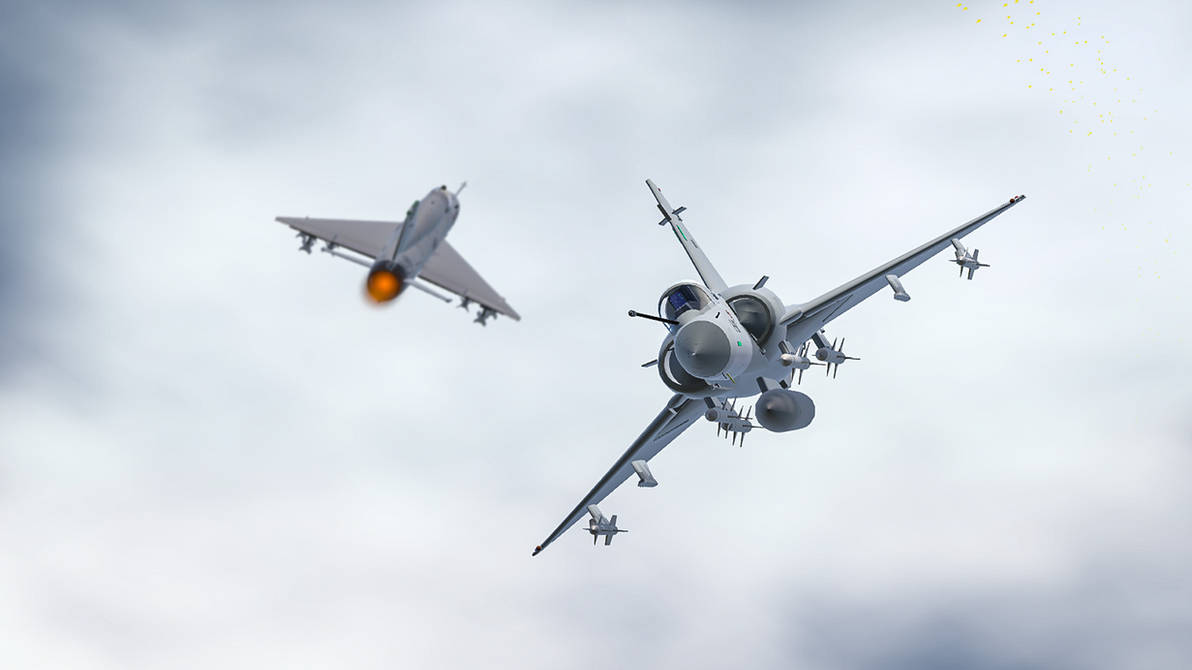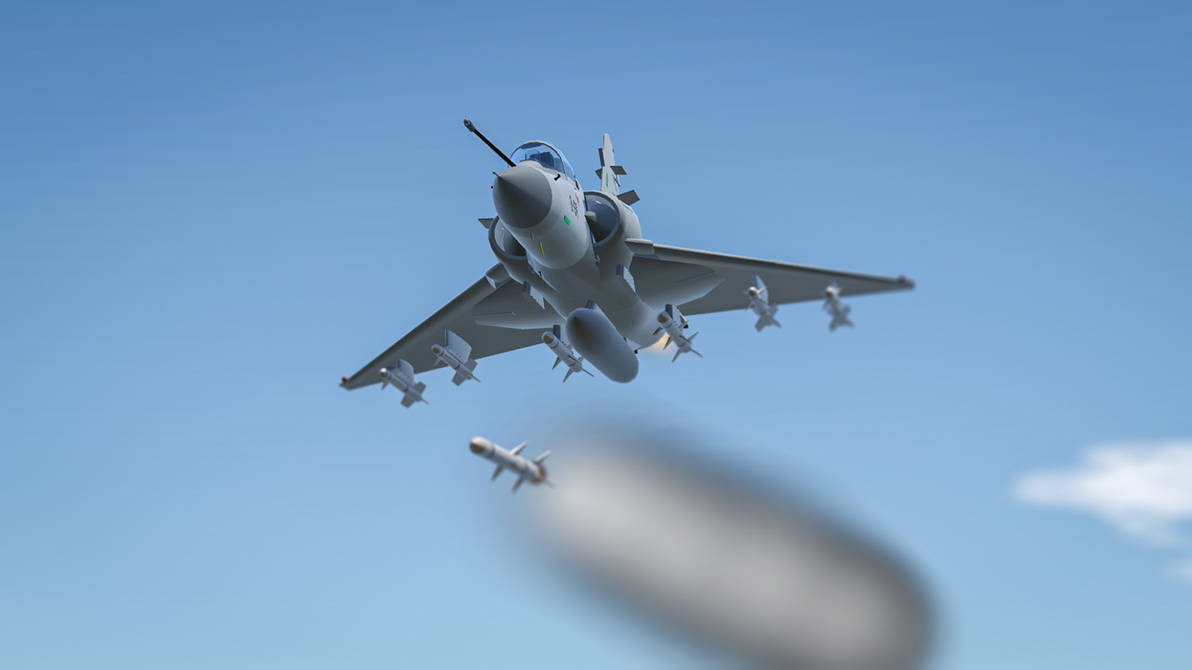 Upvote if you enjoy!
Specifications
General Characteristics
Successors

3 airplane(s)

Created On

Windows

Wingspan

30.2ft (9.2m)

Length

47.1ft (14.4m)

Height

17.0ft (5.2m)

Empty Weight

18,284lbs (8,293kg)

Loaded Weight

27,780lbs (12,601kg)
Performance
Power/Weight Ratio

0.849

Wing Loading

64.3lbs/ft2 (313.8kg/m2)

Wing Area

432.2ft2 (40.2m2)

Drag Points

788
Parts
Number of Parts

273

Control Surfaces

5

Performance Cost

1,475
---