Hello Comrades!!! Today I have decided to finish and publish this project. I thought to make some improvements and changes to the Tu160 that I built a few days ago, because when playing with it, I was not satisfied with the bomb bays, nor with the maneuver of the same plane, so I was entertained, and since I made some changes, I wanted to explain them a bit:
The first thing was the missile bay, I call it Piñata, I had to deactivate mass scale and change some other things. they end up messing up the connections to the missiles, so I adopted another concept.
The second thing was the turning maneuver, I added and configured rear rotators, and increased the size of the wings a little.
The third thing was to adjust the speed more, Now it has STol (short takeoff) properties, if you use the acceleration at 100% at the beginning of the takeoff.
It also has some exterior interior touch-ups.
Important
I recommend for takeoff:
For both a Stol and Progressive takeoff,
align the plane on the runways, activating AG2, and turning with Yaw.
I hope you like it.
And above all, I thank and dedicate it to two great comrades:
@xNotDumb
@OPaiTaOn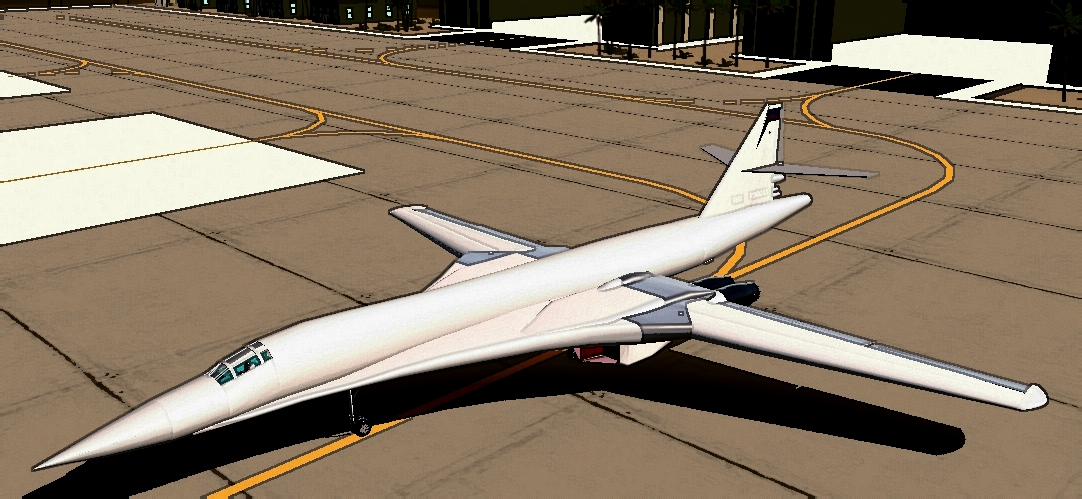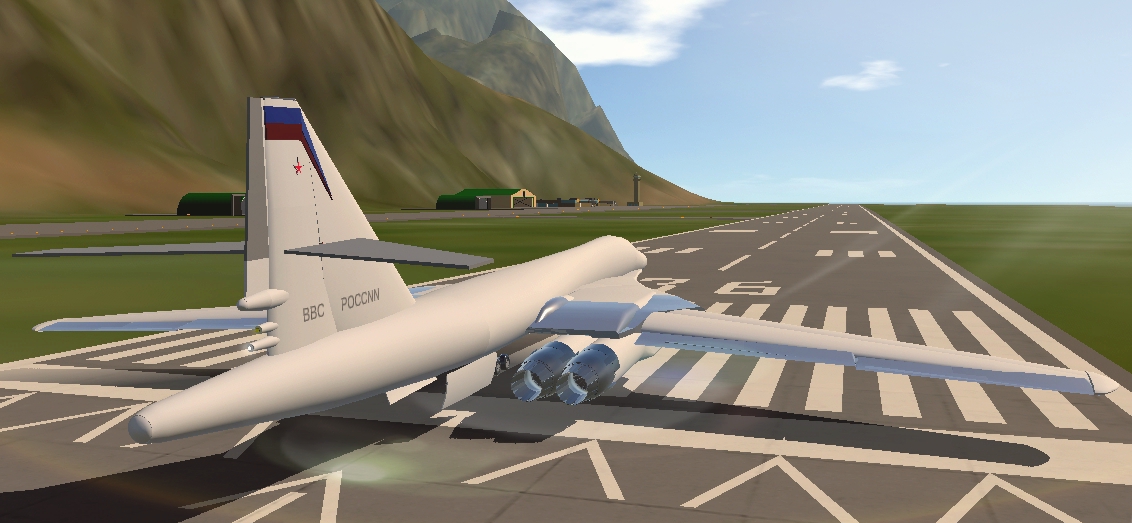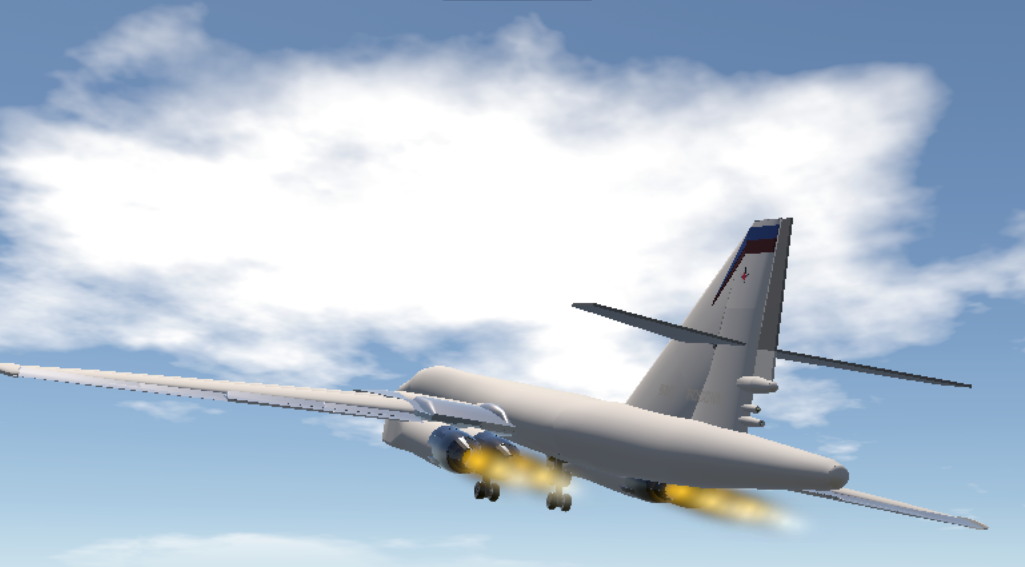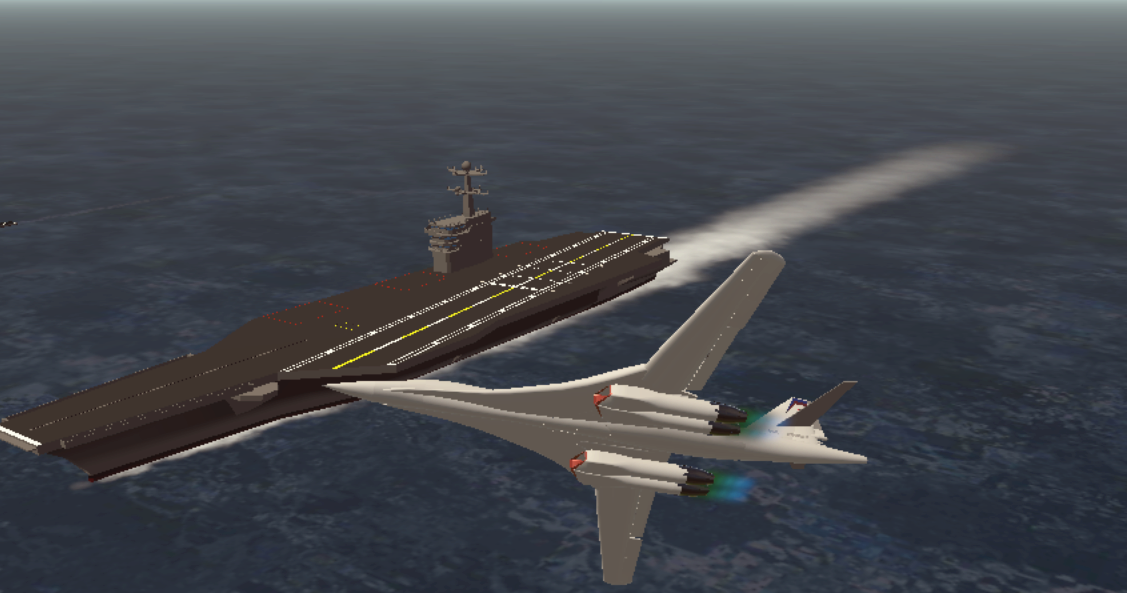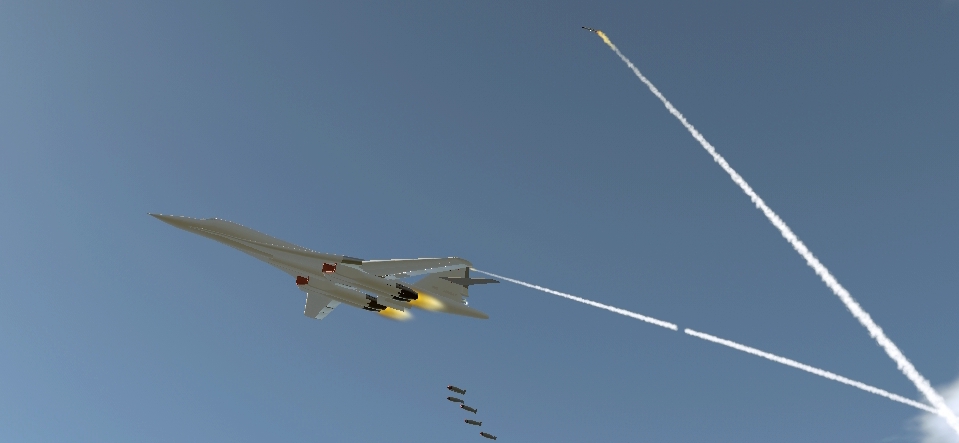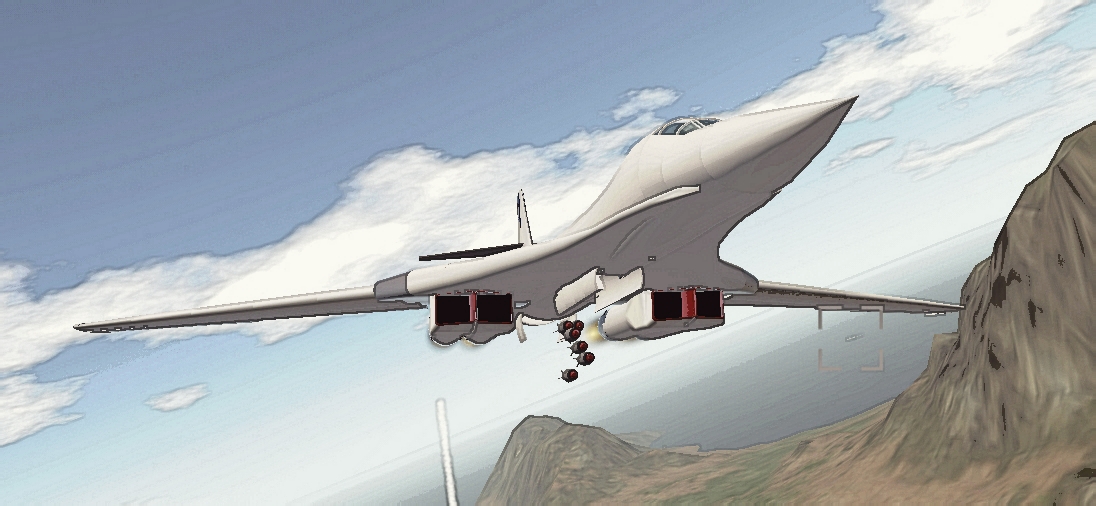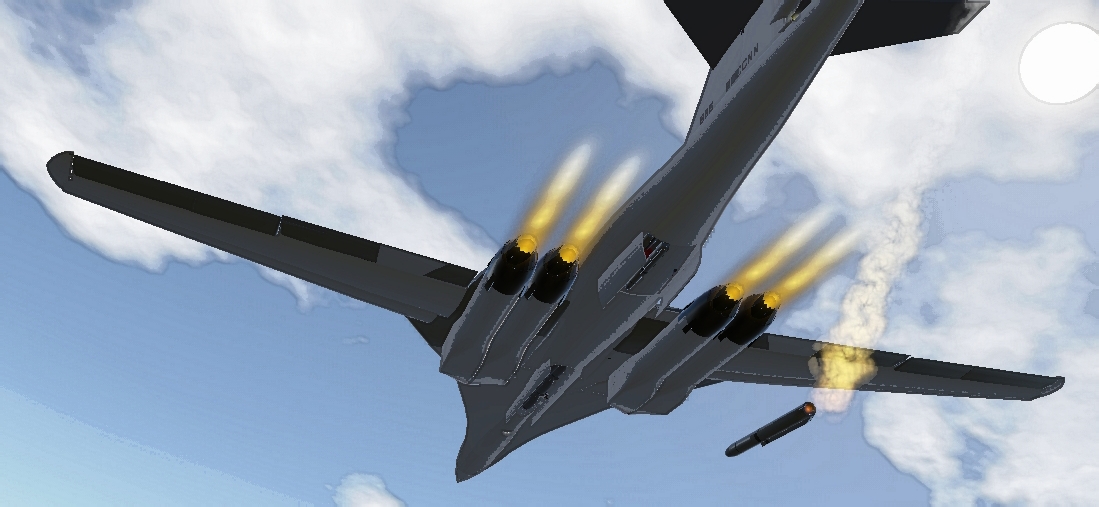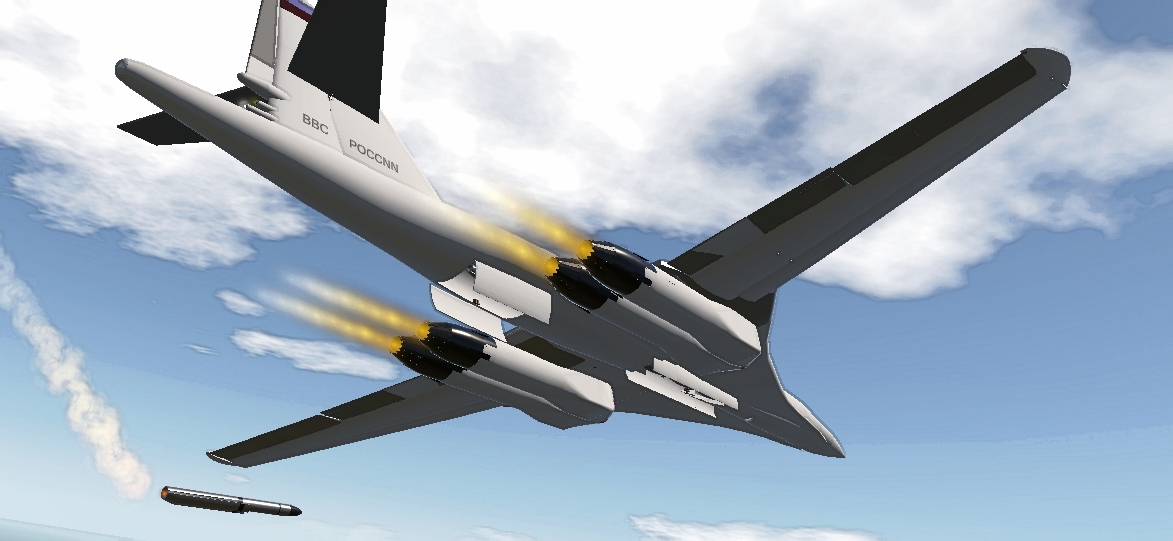 The Bay missile: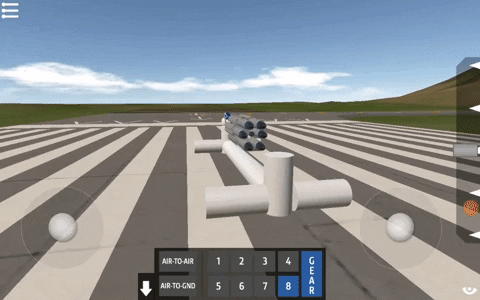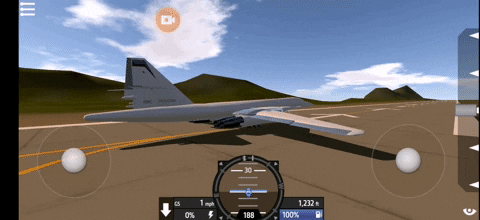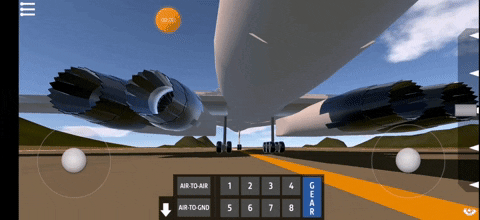 Slow motion:

Specifications
General Characteristics
Created On

Android

Wingspan

174.4ft (53.2m)

Length

200.0ft (61.0m)

Height

47.7ft (14.5m)

Empty Weight

N/A

Loaded Weight

204,750lbs (92,873kg)
Performance
Power/Weight Ratio

3.292

Wing Loading

51.4lbs/ft2 (250.9kg/m2)

Wing Area

3,984.3ft2 (370.2m2)

Drag Points

44749
Parts
Number of Parts

420

Control Surfaces

1

Performance Cost

2,374
---