Sukhoi SU-57 "Felon" Update 1.11
With fully functional cockpit and FT HUD.
---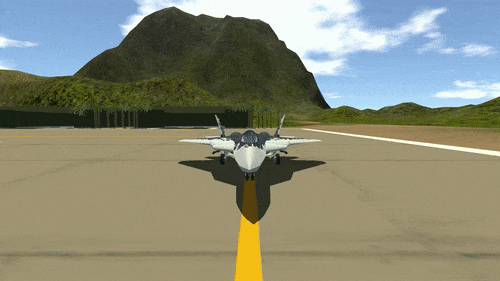 ---
Felon in action HERE.
558 parts version (prototype livery) here.
---
HI
This is my another take on the SU-57 Felon.
Yeah.. update 1.11 drop a while ago and took me a while to figure things out such as FT label and new variable system.
That resulted in HUD that show target leading indicator and a pimped out cockpit that I'm so proud of.
Also building just a cockpit for this plane will be so lame and the perfectionist inside me will surely scream so I decided to rework the flight model as well so expect that it'll be as smooth as my Raptor.
I hope you all enjoy flying my Felon!!
Finally, big thanks to @PlanariaLab and the 1-part-HUD they made.
My HUD is basically a heavily modified PlanariaLab's HUD, my Felon 1.11 won't happened without it.
Ps. Sorry Russian player, I don't know Russian and I have limited knowledge about Russian fighter so I made the cockpit just "based" on Russian one and labels were made in English.
---
Features:
3D thrust vectoring
post-stall maneuvers and supermaneuvrability.
Relaxed stability flight model.
PID Fly-by-funky-tree system.
Custom landing gear and landing gear sequence.
G-force simulated cockpit view
G-force limiter
Gun smoke and tracer effect.
Wing bending under g load.
Custom weapons bay.
Interactive semi-realistic cockpit.
Gun lead calculator.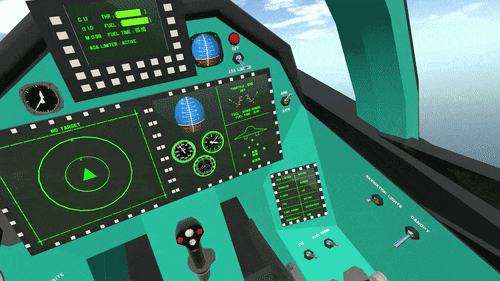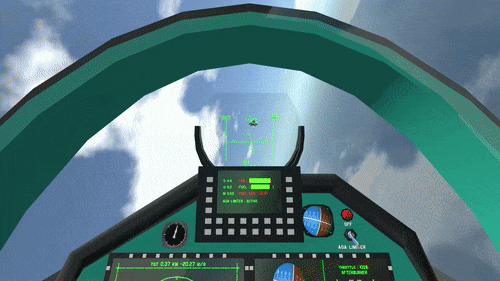 ---
Controls:
AG1: Supermaneuvrability mode. (Disable aoa limiter to be able to do PSM.)
AG2: Arm missiles.
AG3: Flaps.
AG4: Drogue parachute.
AG5: Disable thrust vectoring nozzle. (Activate this will lock nozzles to neutral position if you so desire.)
AG6: Extend refueling probe.
AG7: Open canopy.
AG8: Toggle navigation lights.
Trim: Trim.
VTOL down: Lower stick sensitivity to make small adjustment easier.


---
Supermaneuverability
AG1 is what you need to activate to do impressive maneuvers, when you press AG1 There is visual indication that supermaneuvrability is on in the cockpit , the aircraft will gain more maneuverability and will when you are slow enough. (about 420 km/h)
---
Gun lead calculator
The reticle will appear automatically when target is selected
and the target is in the firing zone.
To hit the target you need to bring the reticle to the circle that wrap around the target and gently squeeze the trigger.
---
Gallery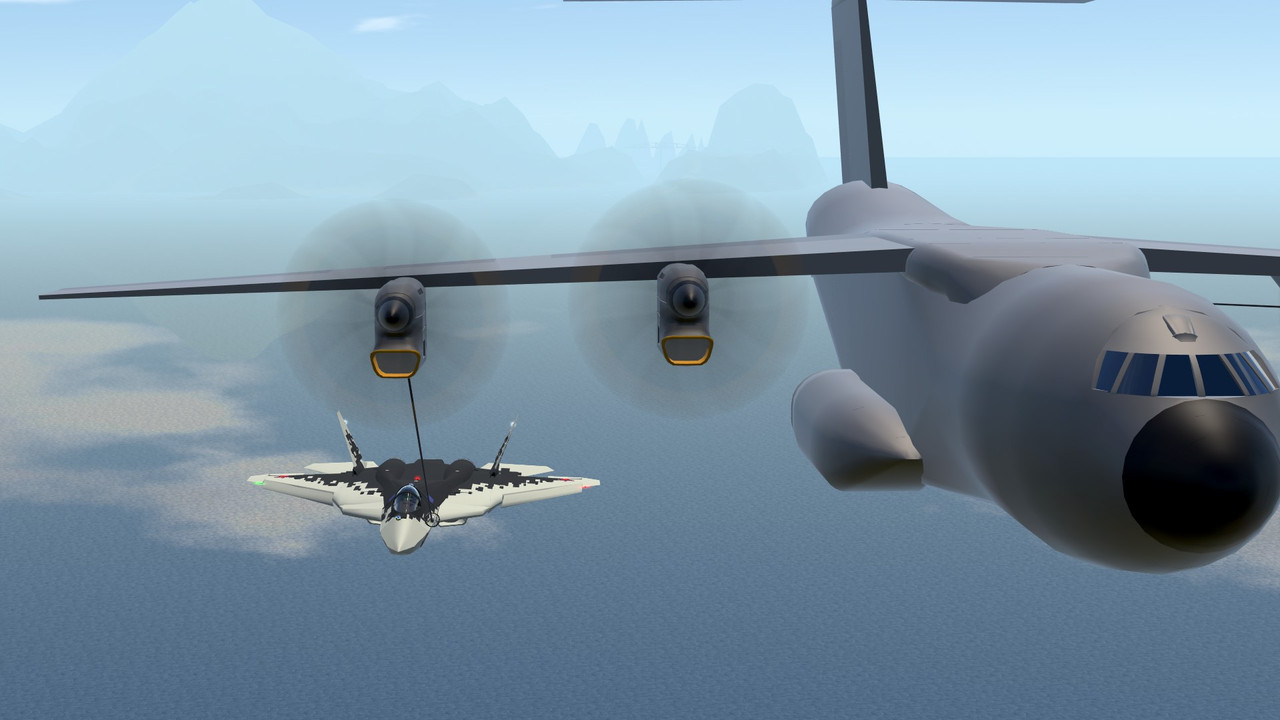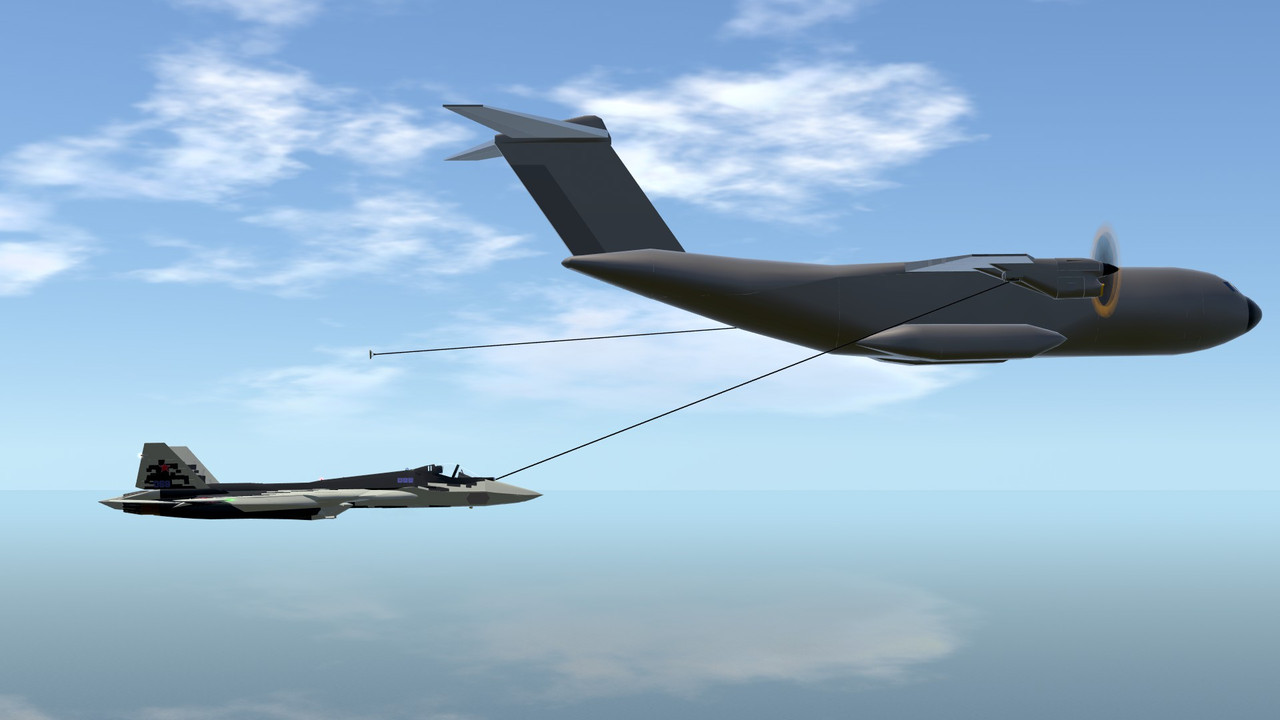 - Cobra maneuver.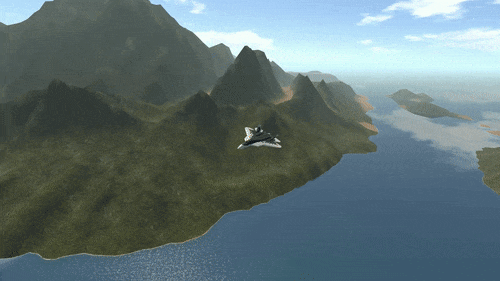 - Rolling Cobra maneuver.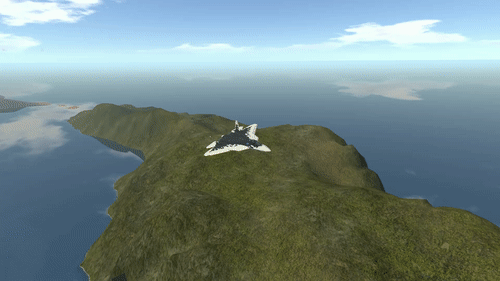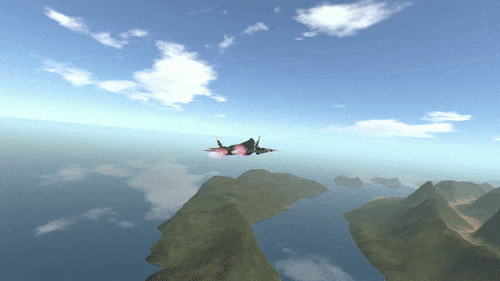 - My signature maneuver. (Now from cockpit view.)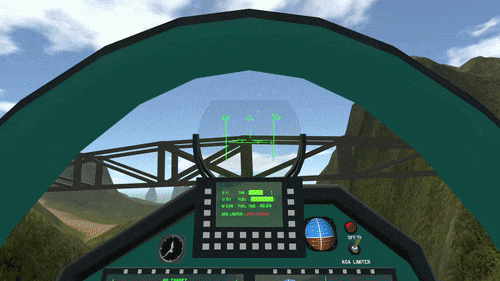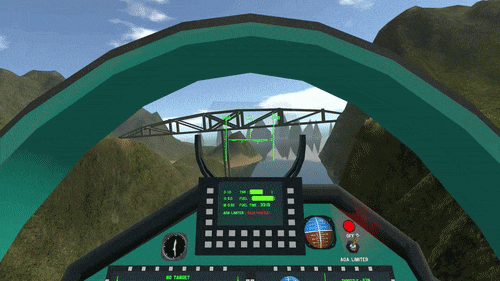 ---
In fly-by-wire, the plane fly you.
You are merely a suggestion where to fly.
Specifications
General Characteristics
Successors

48 airplane(s)

+1561 bonus

Created On

Windows

Wingspan

48.4ft (14.8m)

Length

67.2ft (20.5m)

Height

16.2ft (4.9m)

Empty Weight

35,764lbs (16,222kg)

Loaded Weight

55,029lbs (24,961kg)
Performance
Power/Weight Ratio

1.793

Wing Loading

73.5lbs/ft2 (358.8kg/m2)

Wing Area

748.8ft2 (69.6m2)

Drag Points

1015
Parts
Number of Parts

993

Control Surfaces

4

Performance Cost

4,443
---