This aircraft follows all the basic AI requirements. It is specially designed for Artificial Intelligence [AI] to simulate air traffic, it is able to land and take off with extreme precision at the main airports in the game, it is also a playable aircraft, you can enjoy air collisions, target shooting or just enjoy of a more realistic air traffic.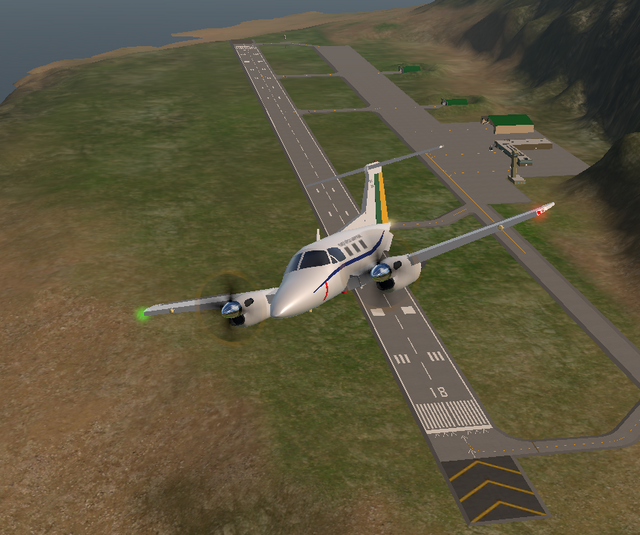 MAPA Aviation · 2023
---
Wiki:
The Embraer EMB-121 "Xingu" is a medium-size twin-engine turboprop aircraft with a pressurized cabin, for executive use. It has the capacity to carry two crew members and up to nine passengers on medium-haul trips. It was developed and manufactured in Brazil in the 1970s by Embraer, which used as a basis the wing design of the twin-engine turboprop for regional passenger transport Bandeirante.
It is the first member of Embraer's Project 12X, which consists of a family of turboprop aircraft. The result of pioneering research, creation and development of pressurized turboprop aircraft for executive, military and regional passenger transport, which later included the EMB-120 Brasília. In the initial development phase of Project 12X, the manufacturer's engineers relied on the help of colleagues from the North American United Technologies, especially in the aspect of chemical machining, a technique necessary for the manufacture of pressurized metallic aircraft.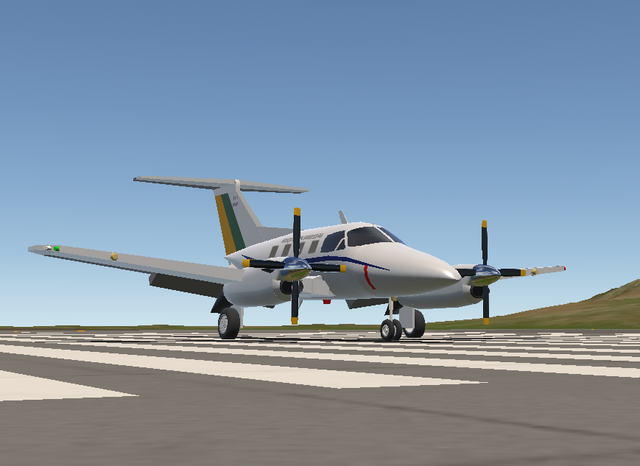 The design of the Embraer Xingu took advantage of the wing design and the Pratt & Whitney PT6A engine of the EMB-110 Bandeirante turboprop aircraft, used in regional passenger and cargo transport, but the fuselage, including the forward section and the vertical and horizontal stabilizers, it was completely new. The technical concepts related to its innovative pressurization technology were used as the basis to give rise to the EMB-120 Brasília turboprop model for passenger transport, with more than 350 units operating in the main world markets. In practice, it was a completely new project for an executive aircraft, still used today by air taxi companies and private operators, as well as the Brazilian Air Force and the French Air Force.
A modified form of the EMB 121, the EMB 121A1 Xingu II, was introduced on 4 September 1981 with a more powerful engine (PT6A-135), increased seating (8 or 9 passengers) and a larger fuel capacity.
Before production ceased in August 1987, Embraer had produced 106 EMB 121 aircraft, 51 of which were exported to countries outside Brazil. Currently, the French Air and Space Force is the largest operator with 23 aircraft still in service.
The Brazilian Air Force operated six VU-9 "Xingu" aircraft from 1978 to 2010, in missions to transport authorities, and in 1983 these were modified to the "Xingu II" standard. The specimen on display (registration FAB 2654) was deactivated in 2010 and incorporated into the Museu Aeroespacial collection on August 4, 2011.
---
Galery: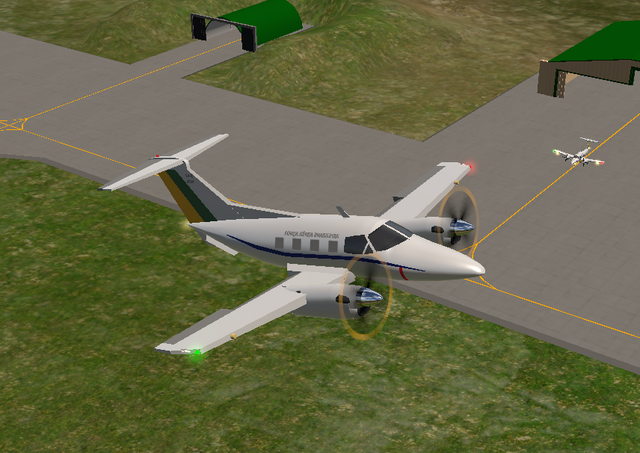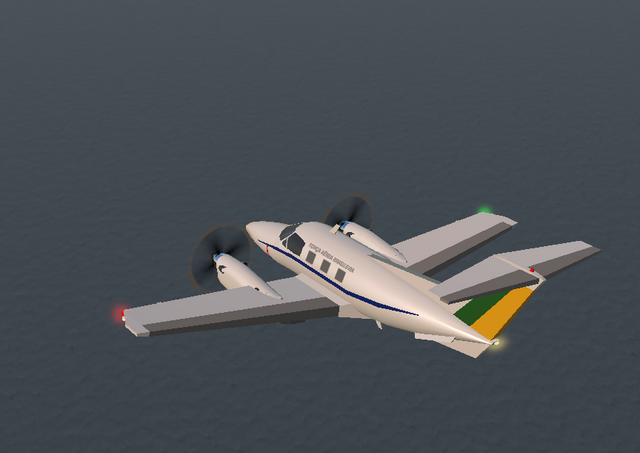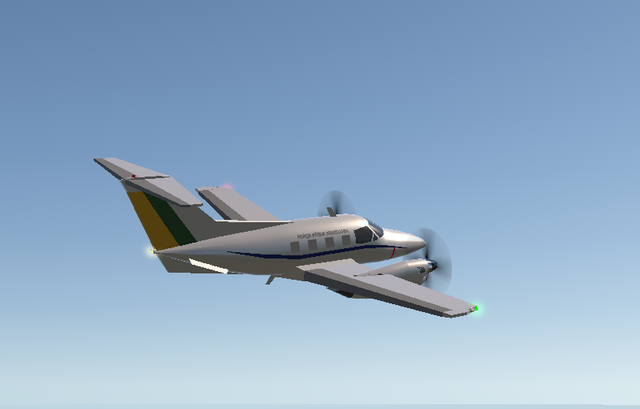 Real Photo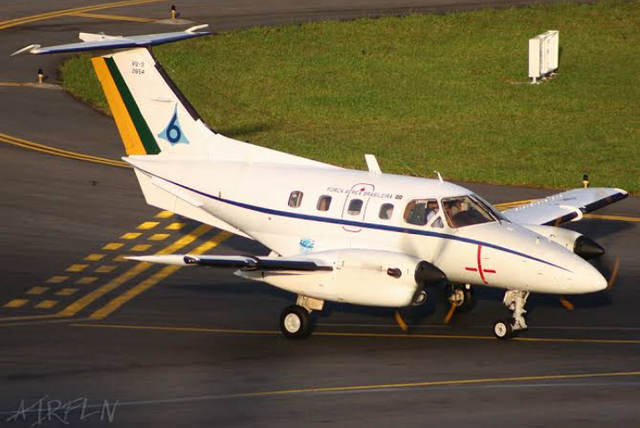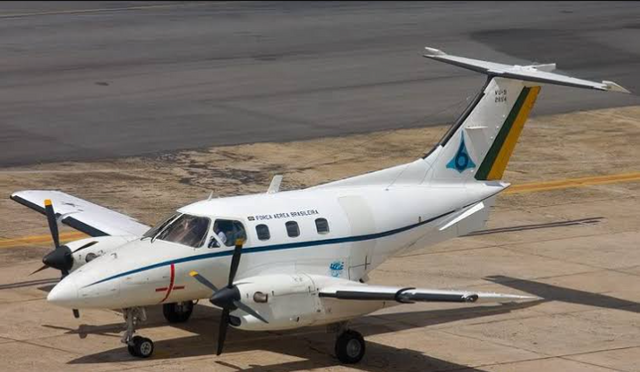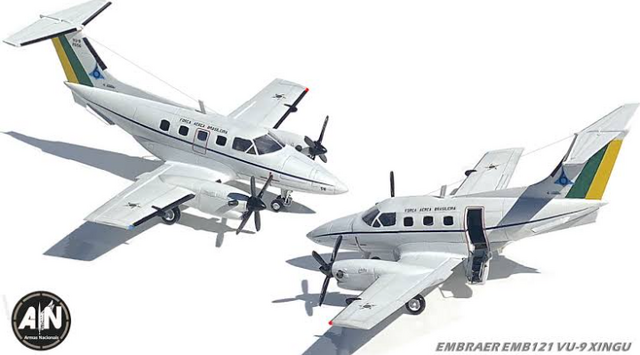 Credit: Brazilian Air Force
---
Controls: Standard
Thank you for your attention, Enjoy it!
---
Variants:
Lite version of 87 Parts most likely to spawn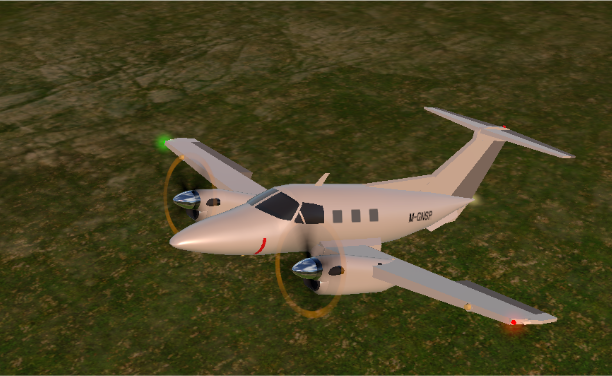 Armée de l'Air et de l'Espace by @Imvictor

Specifications
Performance
Horse Power/Weight Ratio

0.067

Wing Loading

26.9lbs/ft2 (131.3kg/m2)

Wing Area

772.1ft2 (71.7m2)

Drag Points

4021
Parts
Number of Parts

95

Control Surfaces

7

Performance Cost

533
---