This aircraft follows all the basic AI requirements. It is specially designed for Artificial Intelligence [AI] to simulate air traffic, it is able to land and take off with extreme precision at the main airports in the game, it is also a playable aircraft, you can enjoy air collisions, target shooting or just enjoy of a more realistic air traffic.
---
Tags: AI Planes / Auto Spawn / AI Air Traffic / Artificial Intelligence / AI controlled.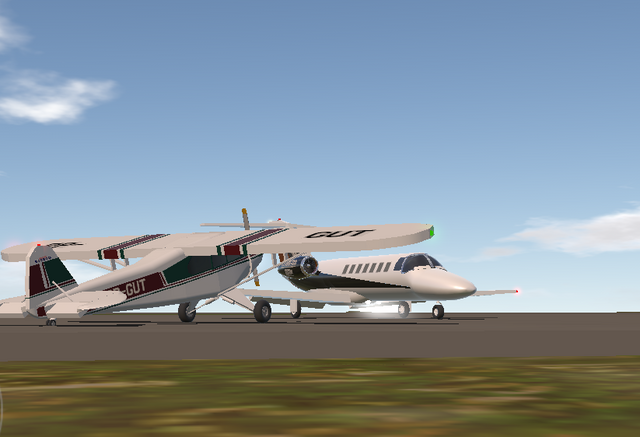 *MAPA Aviation 2023
---
About the Aircraft:
The CJ3 is the sixth generation of the well known Citation series, a class of high performance and economical business jets. Business jet users enjoy the simplicity of the CJ3 which offers both performance and reliability.
The CJ3 jet is known for being the largest, fastest, most advanced aircraft of its kind. The CJ3 is a much bigger, faster, and better business jet than the CJ2. The cabin is larger by 2 extra feet, and the wingspan was widened by 3 feet. The CJ3 is extremely fuel-efficient, burning aproximately 150 gallons per hour. This is due to Cessna's choice of engines, the Williams/Rolls-Royce FJ44-3A turbofans, delivering 2,780 lbs. of thrust each during takeoff.
Its maximum take-off weight was increased to 13,870 pounds, and the maximum fuel weight rose to 4,710 pounds. These changes resulted in improved maximum range/payload. The cabin can hold 8 passengers and is equipped with several 110-volt AC power outlets and folding writing tables.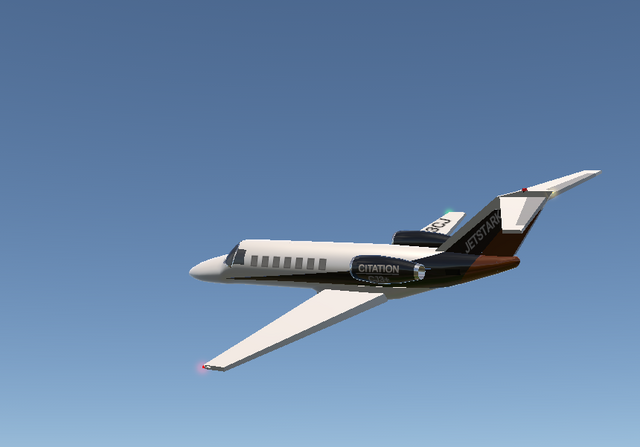 About JetStark:
JETSTARK is owned by billionaire Tony Stark who owns Stark Industries run by his business manager, Pepper Potts. The company was founded by Howard Stark, Tony's late father. In addition to generating income for Stark, the organization's various activities also serve to facilitate the aviation security companies Lockheed Martin and Northrop Grumman and is listed on the New York Stock Exchange as SIA. During the press conference scene, Stark is seen entering a building that resembles the entrance to the Lockheed Martin Skunk Works facility. A plane very similar to the Northrop YF-23 stood in front of the Stark Industries facility, just like the prototype on display at Northrop Grumman headquarters at the time of filming the film.
---
Galery: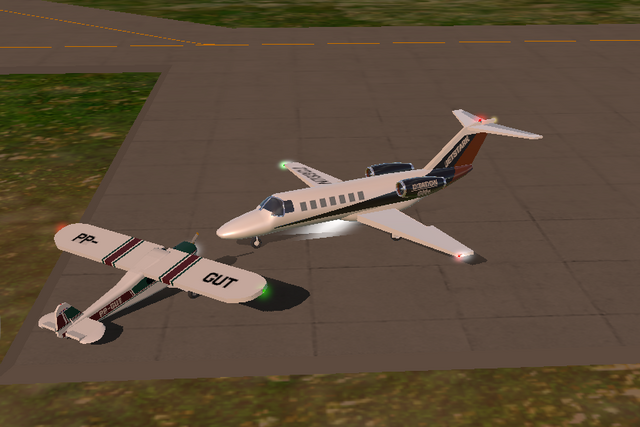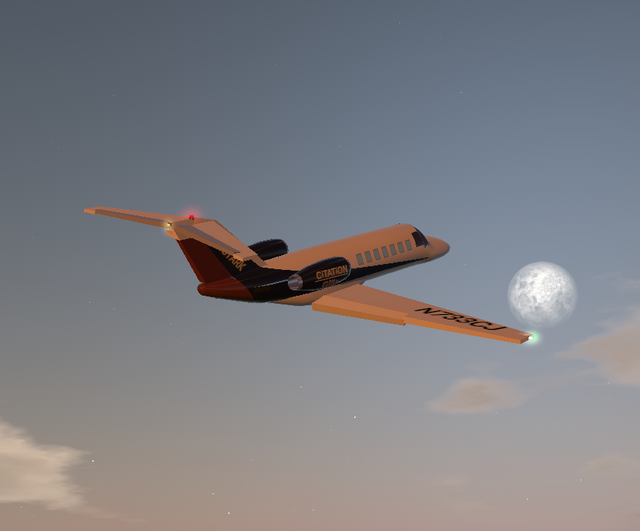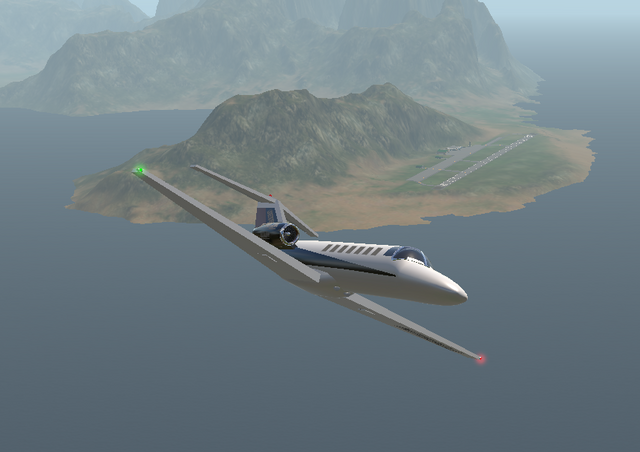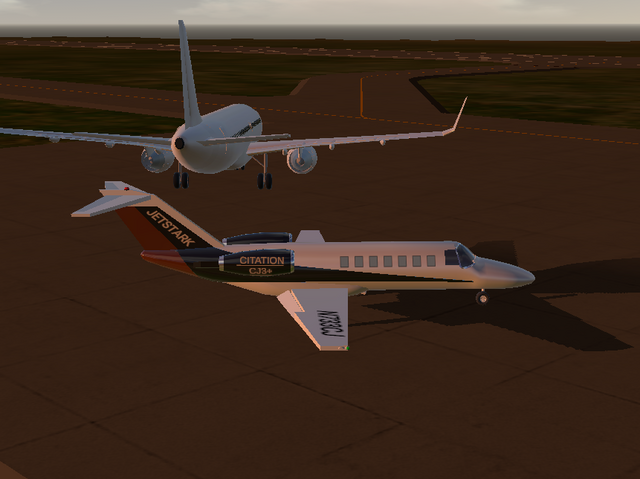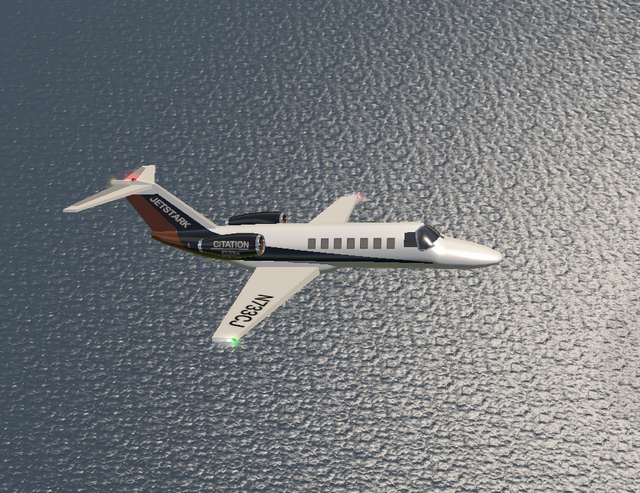 Actual Sample: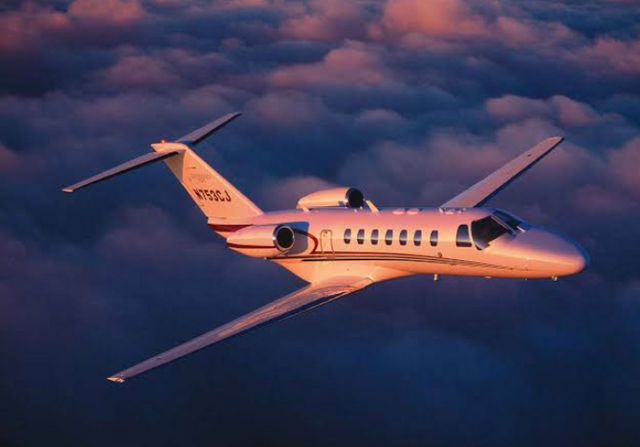 Image Credit: Business Jet Traveler
---
Controls: Standard
Thank you for your attention, Good flight!
Specifications
General Characteristics
Predecessor

Cessna 525A Citation CJ2+

Successors

1 airplane(s)

+7 bonus

Created On

Android

Wingspan

68.4ft (20.8m)

Length

66.8ft (20.4m)

Height

19.1ft (5.8m)

Empty Weight

11,411lbs (5,176kg)

Loaded Weight

16,603lbs (7,531kg)
Performance
Power/Weight Ratio

8.121

Wing Loading

25.9lbs/ft2 (126.3kg/m2)

Wing Area

641.7ft2 (59.6m2)

Drag Points

7010
Parts
Number of Parts

90

Control Surfaces

7

Performance Cost

465
---