Here is the trailer
Here is it in action
Skip to the bottom for the pictures
In 1942, the the United States Army Air Corps required an aircraft that was reliable and a better air superiority fighter and created the P-23C Talon that was based off the P-40 Warhawk and the P-51C Mustang.
Due to the low ceiling and requiring a long runway to land, the P-23C was primarily used as a close range defence fighter.
It was decommissioned in 1964 after newer jet fighters became more economical. It was put out of battle in 1953 and was used as a trainer and defence from 1953 to 1964.
---
Features
Custom cockpit (made by yours truly)
Custom control surfaces
Red Tails variant
Custom gun smoke


---
Stats
Max speed: 340 mph
Max operating altitude: 10,000 ft
Stall speed: 50 mph
Roll rate: 5 seconds for a full 360
100-50 mph landing speed


---
Controls
Normal SP controls
AG1 for landing hook
100-50 mph landing speed
Trim down less then half a bar


---
Important
Do not pull up while taking off, wait for the plane to leave contact with the ground, otherwise you will stall
Dont do quick maneuvers above 10K feet, otherwise you will stall
Must land very slow but above 50 mph because if you are too slow you will stall and violently pitch up and if you are too fast your nose will hit the ground and you will crash.
It is extremely hard to land this but if you do, congrats
This is just about the most stable I can make it because it wouldn't fly normally or pitch up or down violent and stall


---
Other variants
(Click the pictures)
---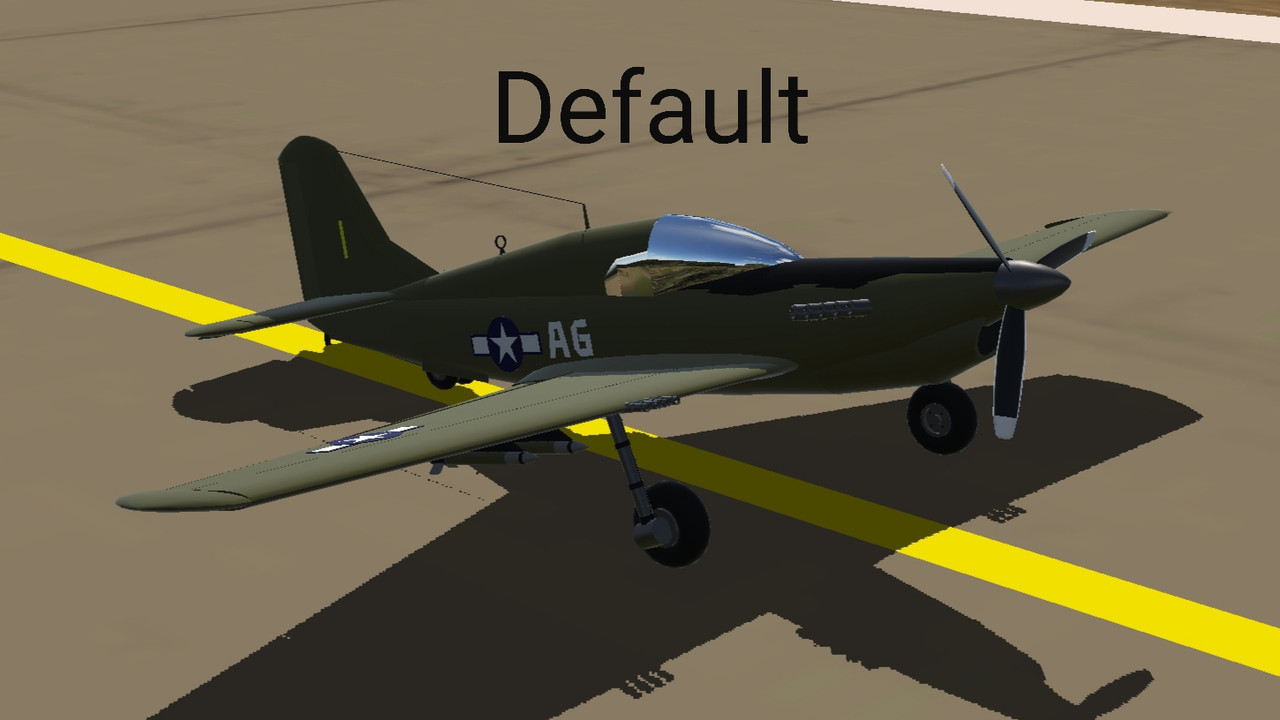 ---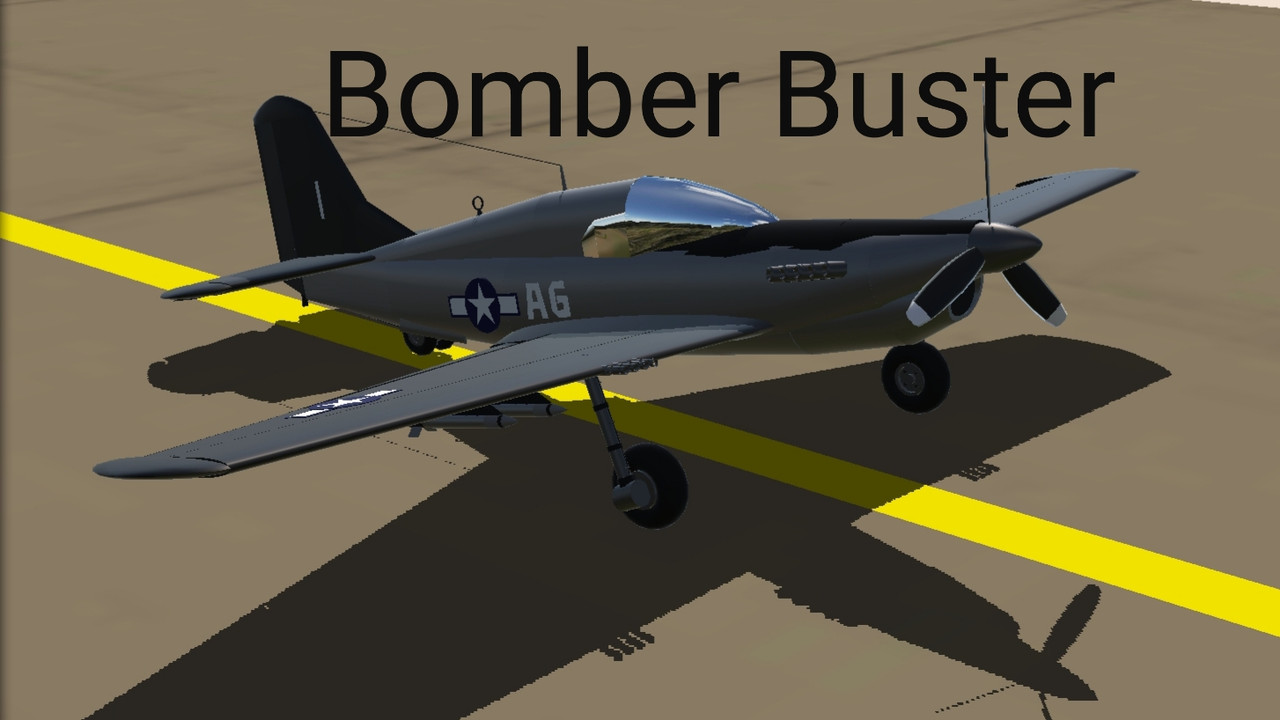 ---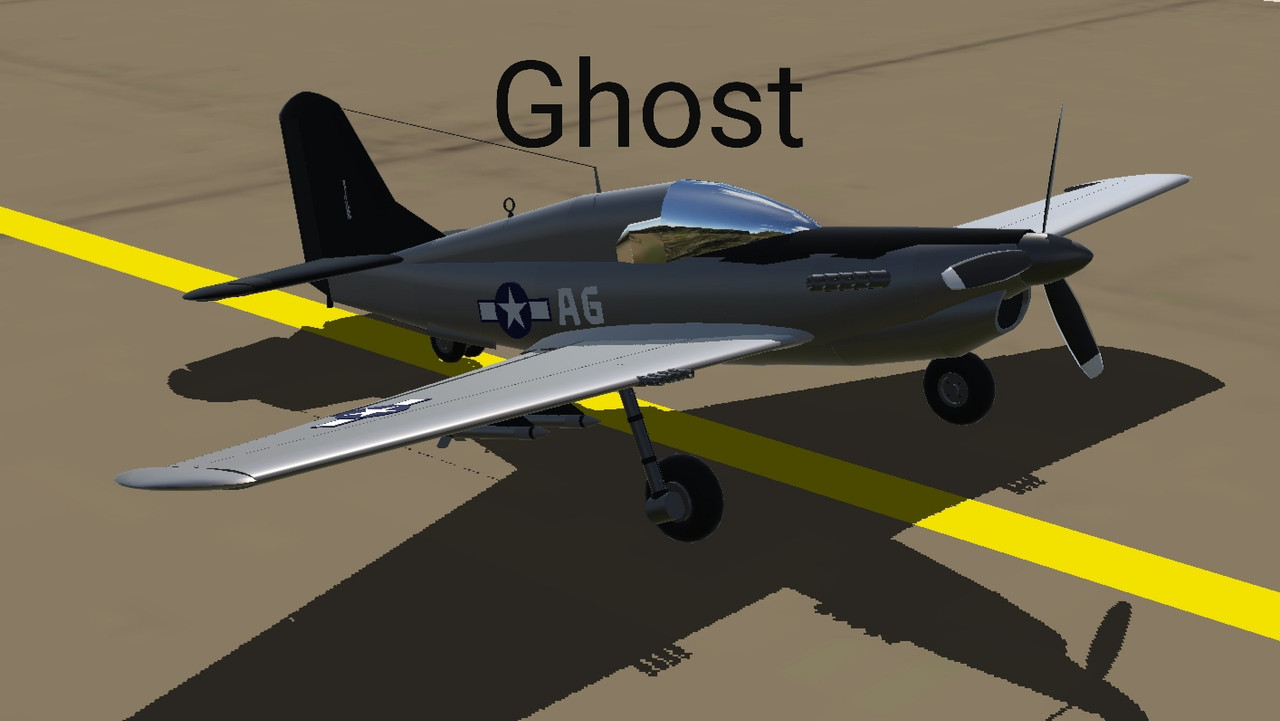 ---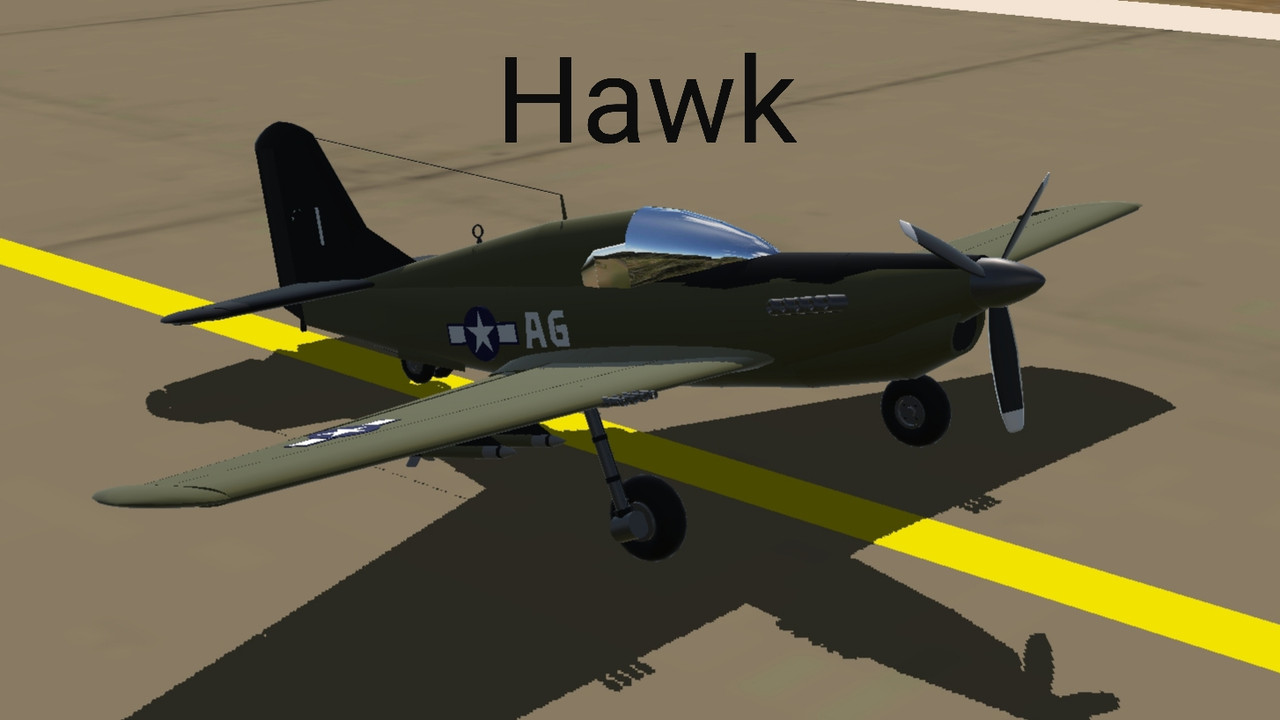 ---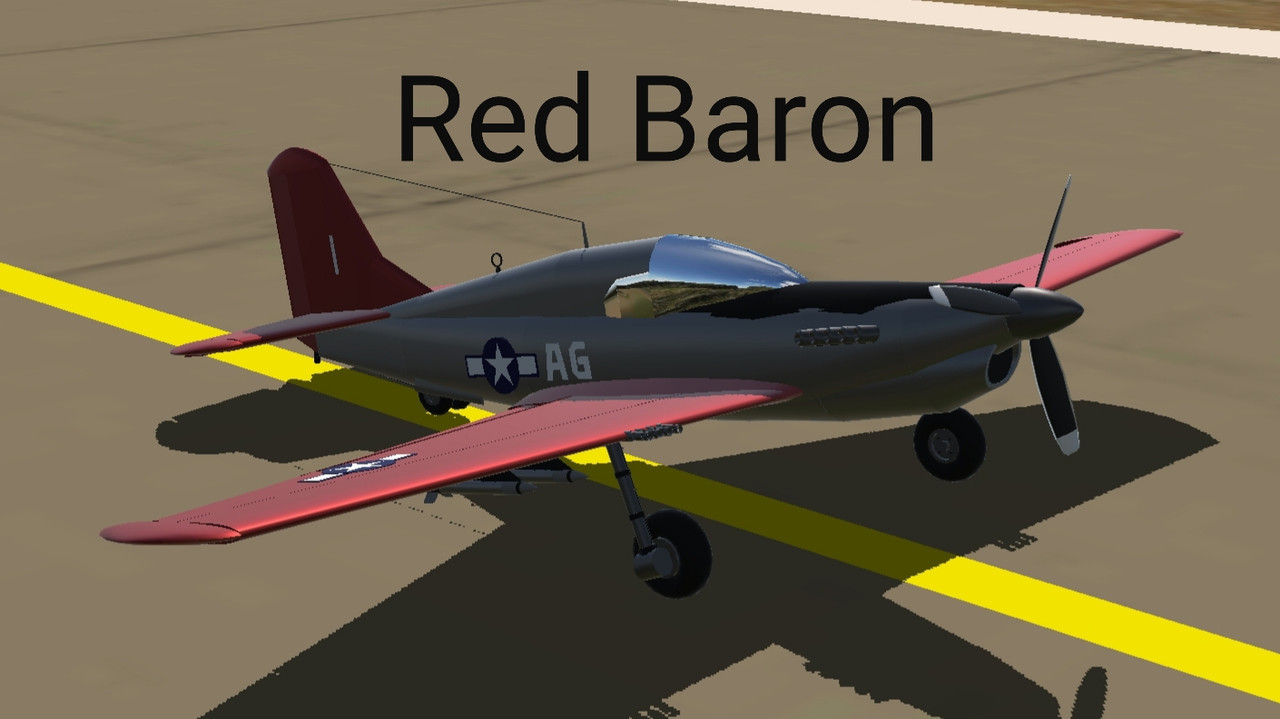 ---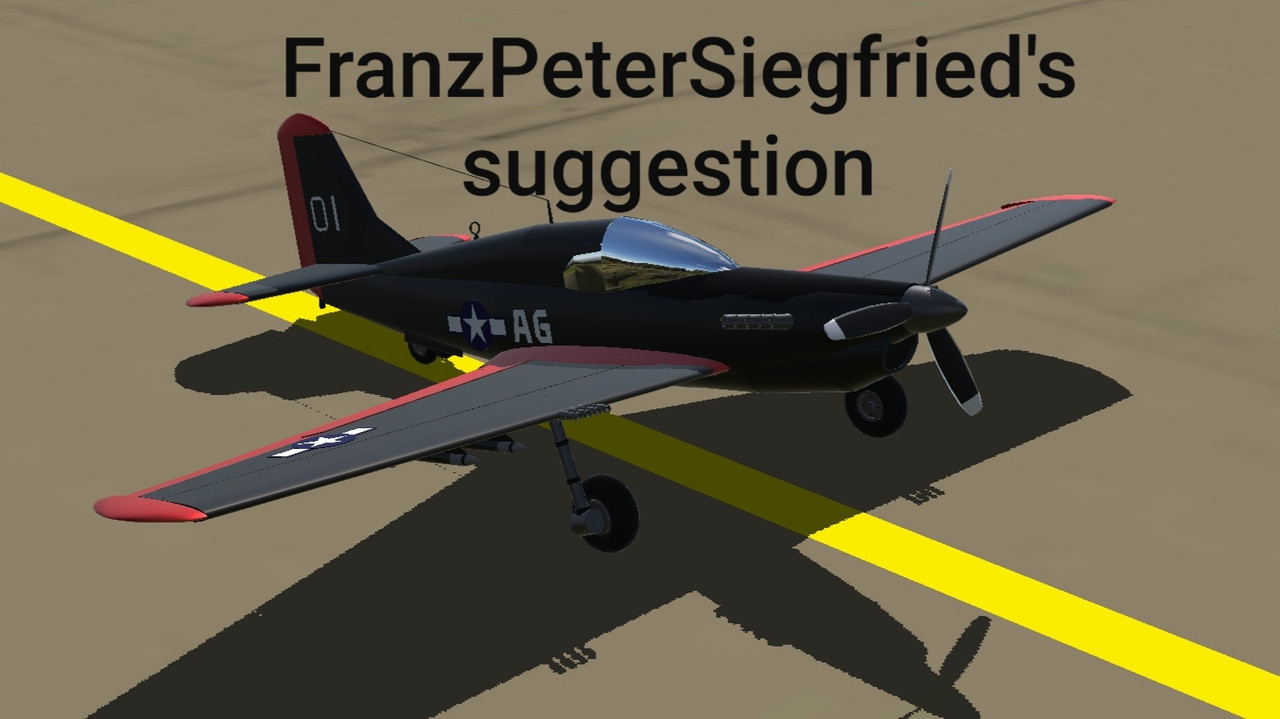 ---
Screenshots
---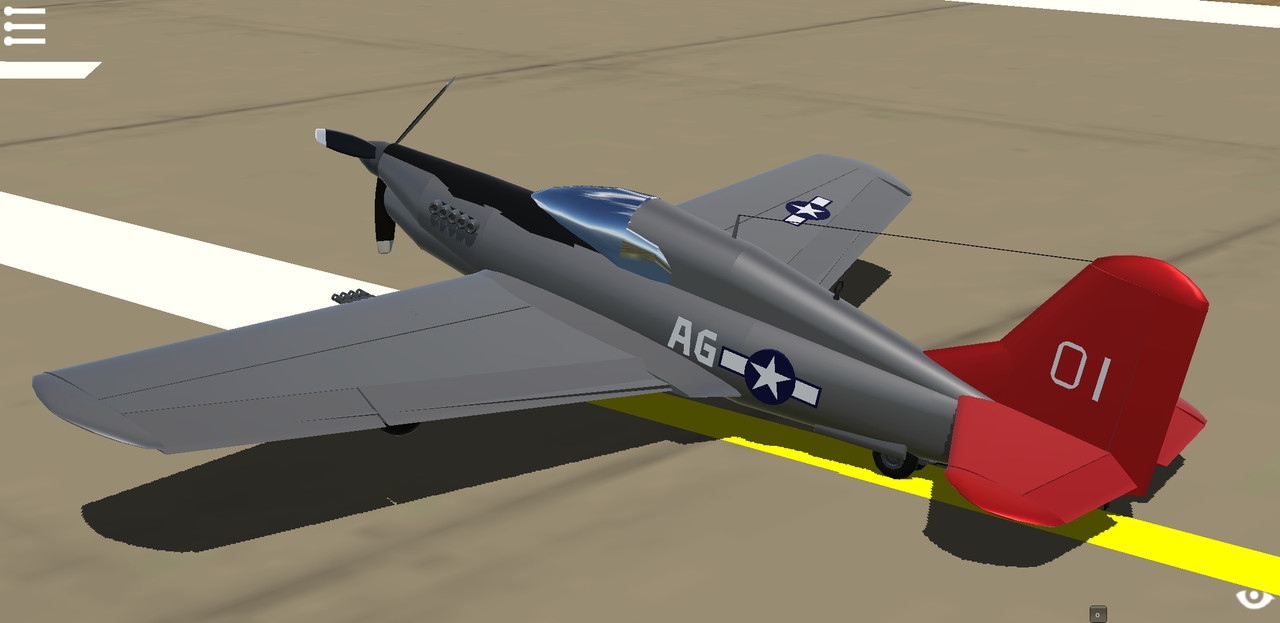 ---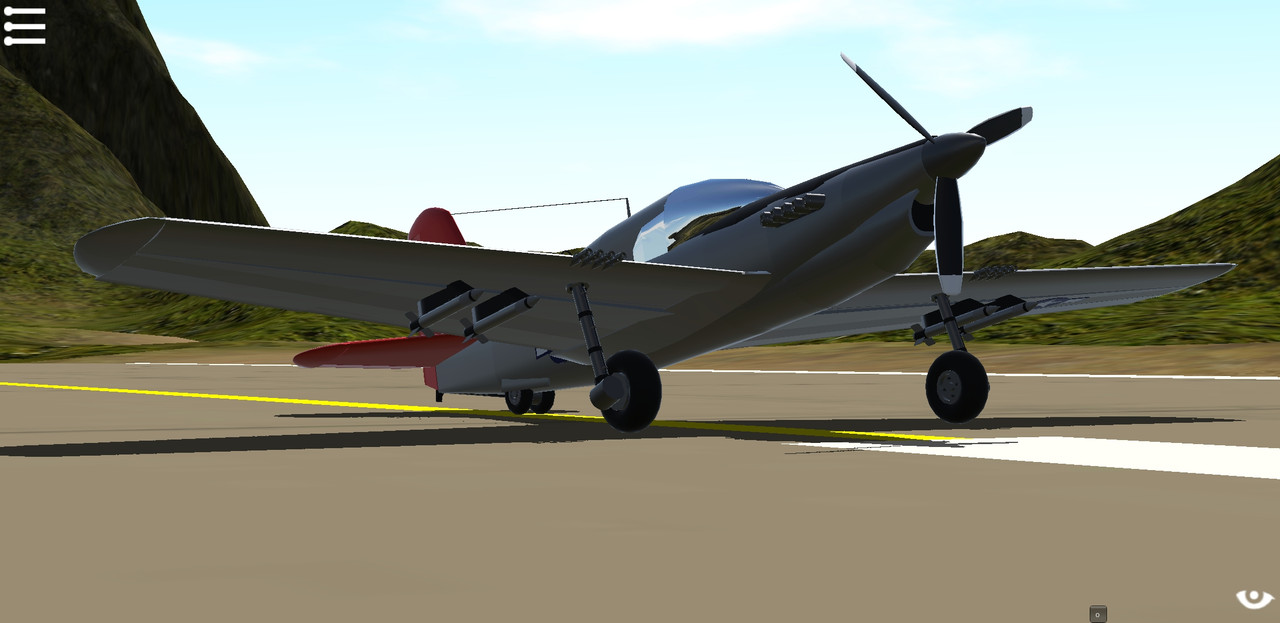 ---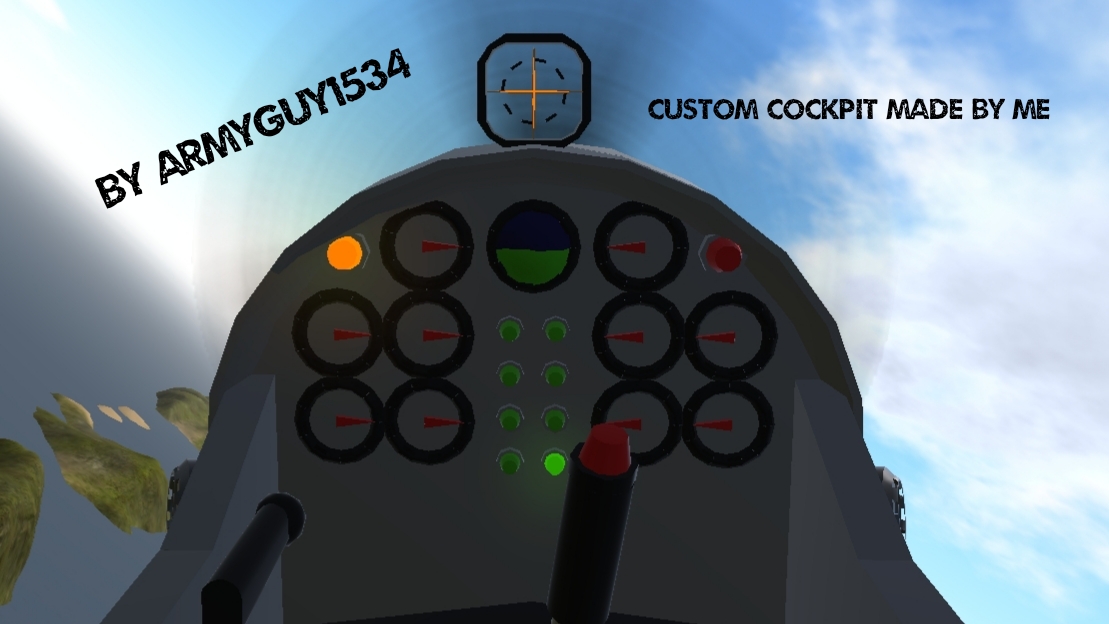 ---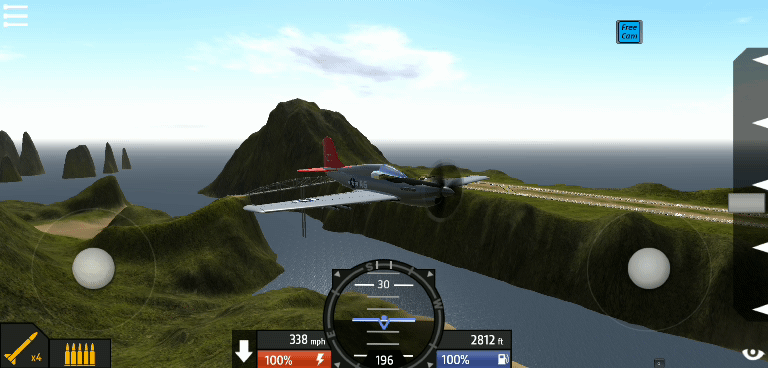 ---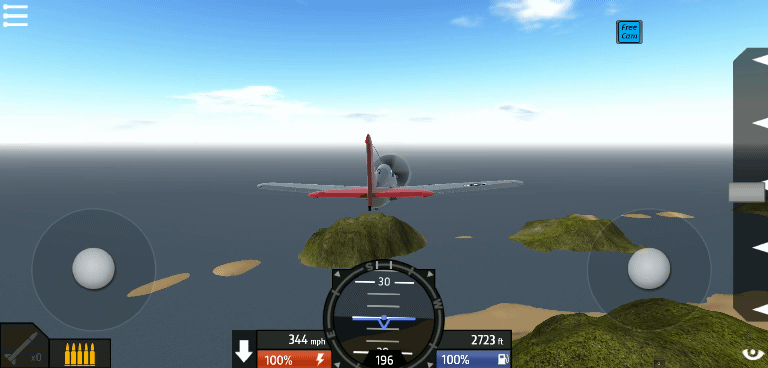 ---
Specifications
General Characteristics
Predecessor

P-23C Talon

Created On

Android

Wingspan

38.7ft (11.8m)

Length

28.8ft (8.8m)

Height

15.9ft (4.9m)

Empty Weight

N/A

Loaded Weight

9,881lbs (4,482kg)
Performance
Horse Power/Weight Ratio

0.303

Wing Loading

7.1lbs/ft2 (34.9kg/m2)

Wing Area

1,383.9ft2 (128.6m2)

Drag Points

4138
Parts
Number of Parts

230

Control Surfaces

7

Performance Cost

1,034
---