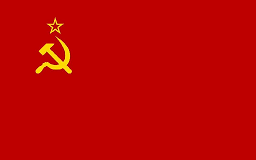 Read the Description, please.
Hm. Project months ago..
Mikoyan 23ML,
Aerobatics,
D.P.R.K. Air Force.
Control
0)Briefing: Maximum speed at SL is ~520 kts. The horizontal inclination angle must be less than 5° when landing.
1)General: VTOL for wing swept. Trim for trim. Normal flight input. Flaps automaticly engages when IAS speed is below 250 knots. Throttle >90% to engage afterburnres. Takeoff speed 150-180 kts. Landing speed 140 kts. Maximum landing speed 160 kts.
2)Notes: Credits to @EngineerOtaku for Afterburner.
3)Notes: If you're going to make variants of this and other my crafts, feel free to. But you have to remove my numbers and insignias on it. Stealing will be prohibited.
Ladies ang Gentlemen, The Mig-23's comming!
Specifications
General Characteristics
Predecessor

Mikoyan 23ML, D.P.R.Korean Aerobatics

Created On

Windows

Wingspan

44.3ft (13.5m)

Length

52.0ft (15.9m)

Height

15.2ft (4.6m)

Empty Weight

9,301lbs (4,219kg)

Loaded Weight

20,823lbs (9,445kg)
Performance
Power/Weight Ratio

2.266

Wing Loading

25.0lbs/ft2 (121.9kg/m2)

Wing Area

834.3ft2 (77.5m2)

Drag Points

2774
Parts
Number of Parts

137

Control Surfaces

5
---