Junkers Ju-187/287 "Super Stuka"
Designed to replace the Ju-87 after the Battle of Britain. Project eventually cancelled in autumn of 1943. For more info, check out my forum post HERE.
Controls:
Normal flight controls
AG-1: Activate foward facing MG 131's, shift of pilots PoV to behind gunsight.
AG-2: Activate rear turret
AG-7: Open Canopy
AG-8: Disable to turn off control surfaces (combine with AG-2 when controlling turret).
Armament :
2x MG 151 20mm cannons in the turret
2x MG 131 13mm machine guns mounted in the wing roots.
1x 250kg bomb under the fuselage
4x 50kg bombs under the wings
Features
Tailwheel and cockpit canopy close up/lock up at more than 50kph
Functioning cockpit (not fully though)
Simulated supercharger whine
Quick bomb release (bomb delay of 1/8th of a sec)
Gallery:

Comparing mine to the original wartime scale model.

Comparing mine to the original full scale mockup.

First Super Stuka with an accurately modeled cockpit.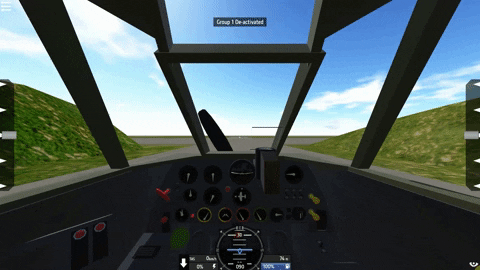 Fully functioning flaps and trailing edge air brakes.
After about a year of research of squinting at old photos, scouring the internet for info, plenty of guessing and trial an error. I believe I've made the most accurate model of a Ju-187 since 1943. However it is still far from perfect. If I were to build it again (for the 7th time) I would change the wing geometry, decrease main landing gear track width, numerous changes to the flight model, and add more functioning stuff to the cockpit.
Specifications
General Characteristics
Predecessor

Luftwaffe Challenge (Closed)

Created On

Windows

Wingspan

46.6ft (14.2m)

Length

40.1ft (12.2m)

Height

11.4ft (3.5m)

Empty Weight

10,891lbs (4,940kg)

Loaded Weight

11,732lbs (5,321kg)
Performance
Horse Power/Weight Ratio

0.213

Wing Loading

29.3lbs/ft2 (143.2kg/m2)

Wing Area

400.1ft2 (37.2m2)

Drag Points

2029
Parts
Number of Parts

1087

Control Surfaces

4

Performance Cost

3,873
---