This is probably my most detailed build yet, and I spent over a month designing it. Hope you like it!
Special thanks to Mustang51 for making it fly well!
Read Controls!
The Ausmerzer was built and put into service around 1951, as a guardian of the new American order similar to the London Monitor in Britain. In the years that followed, under the initial command of Gernot Herrmann the Ausmerzer would crush large-scale resistance to Nazi dominion across the United States during the Liberation War.
The Ausmerzer is a massive fortified airship and I was marveled at how amazing it is.
Features:
Large magnet
2 planes
1 helicopter
4 turrets
Hover mode
Tank cannon
No Swastica, for ethical reasons...
Controls:
Activation 1: main ship gyro controls
Activation 2 and 3: planes
Activation 4+Trim: Magnet
Activation 5: helicopter
Activation 6: weapon systems
Activation 7: hover mode
helicopter controlled with pitch!
plane controls sensitive
DEACTIVATE 1 BEFORE CONTROLLING VEHICLES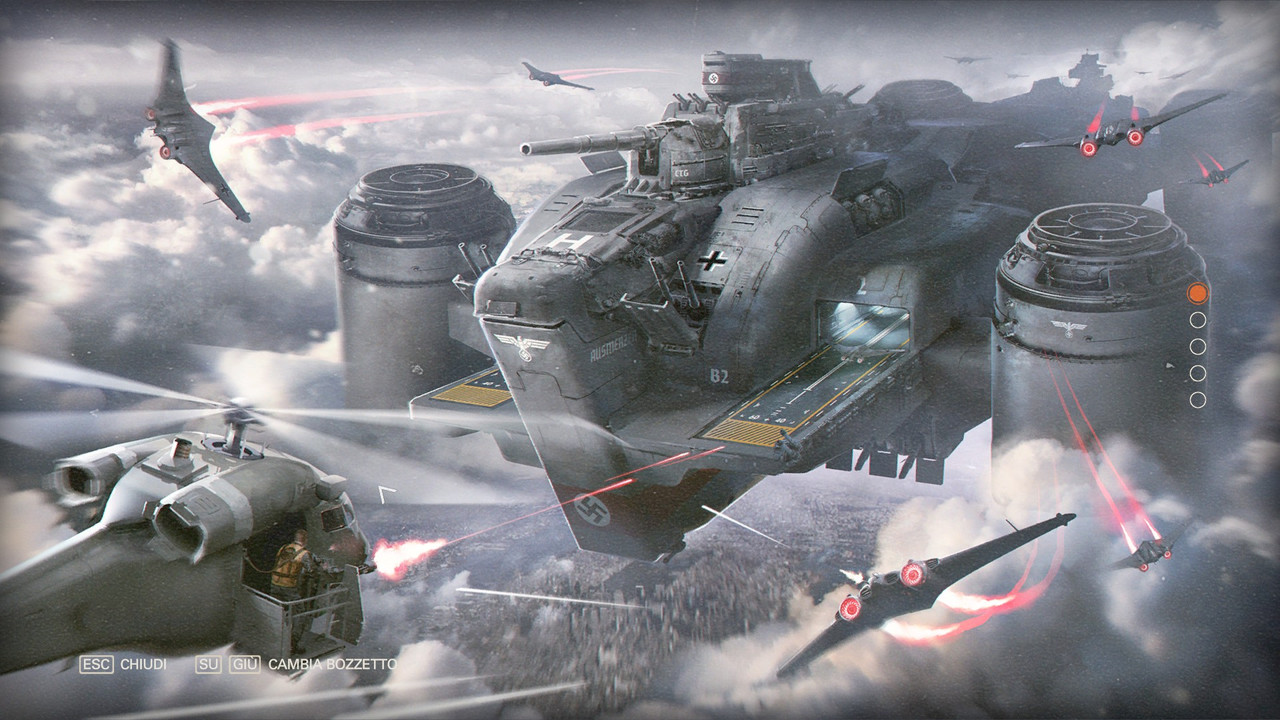 Specifications
General Characteristics
Predecessor

Ausmerzer

Successors

1 airplane(s)

Created On

Windows

Wingspan

87.6ft (26.7m)

Length

137.1ft (41.8m)

Height

38.3ft (11.7m)

Empty Weight

N/A

Loaded Weight

242,714lbs (110,093kg)
Performance
Power/Weight Ratio

3.092

Horse Power/Weight Ratio

0.002

Wing Loading

30.0lbs/ft2 (146.6kg/m2)

Wing Area

8,081.0ft2 (750.8m2)

Drag Points

126583
Parts
Number of Parts

449

Control Surfaces

13

Performance Cost

2,209
---