Lockheed Martin
F-35B "Lightning II"
---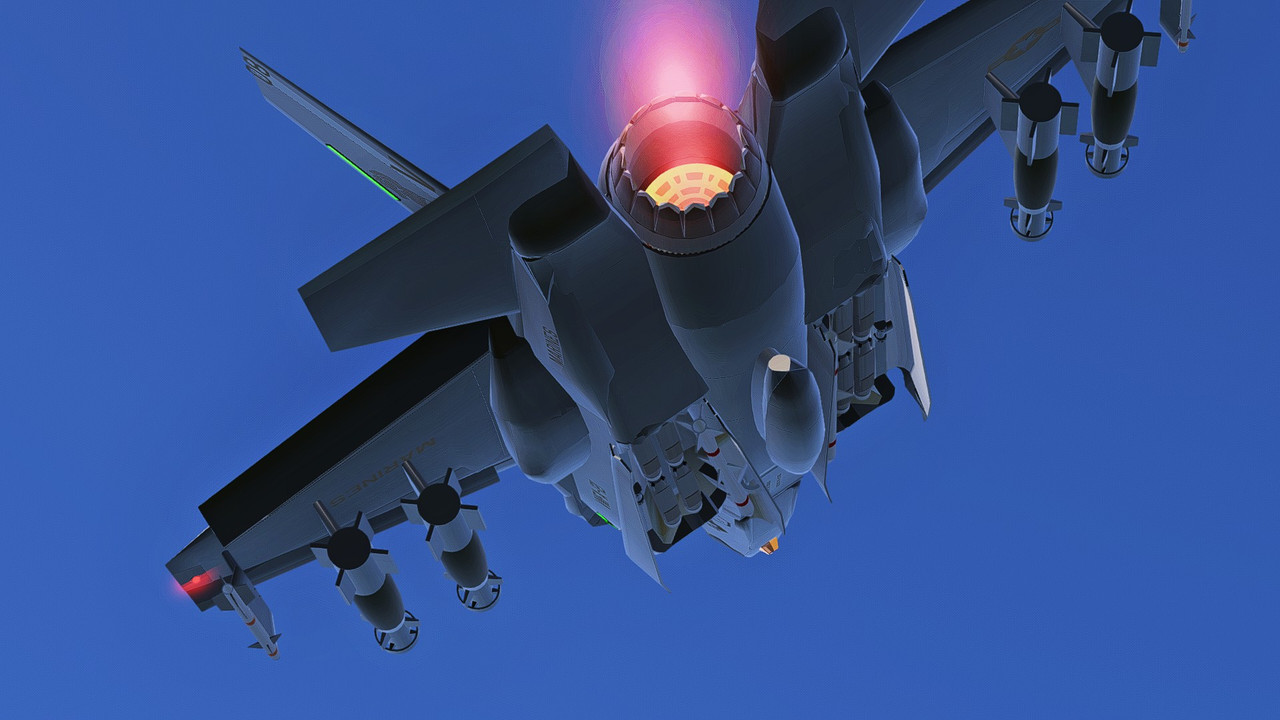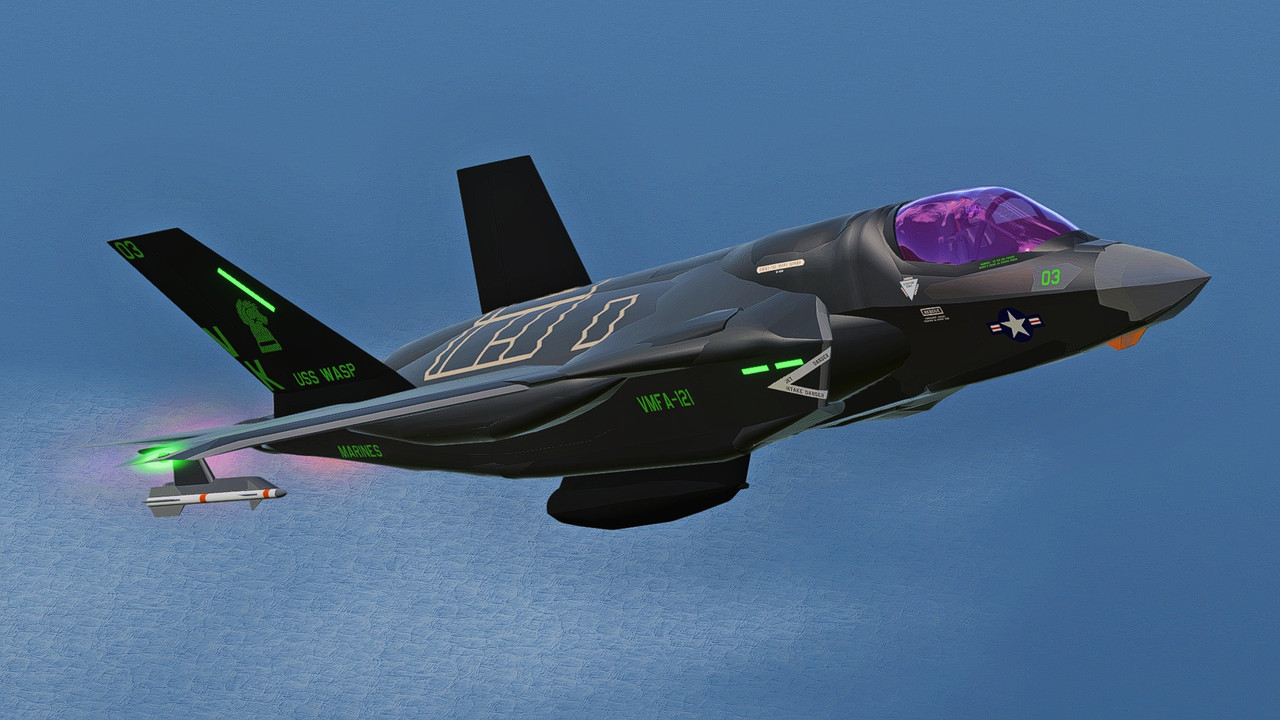 ---
HI
First of all, I'm sorry this project took so long to complete.
I just don't have as much time as I used to have in the past.
But this take longer than I anticipated regardless because of how complex it is.
It's like making 3 separate flight model but adjusting one will affect other two.
Enough rant.
I actually proud of this work, it's my first fully fly by wire VTOL and it can do many things including hovering in place, smoothly transition to conventional flight, and more!
Not to mention helmet mounted display with fully functioning target box.
And homing bombs that don't alert the target, how cool is that!!
Finally thank you for your kind support.
Also, my HUD (and FT in general) was made by me with the help of PlanariaLab, JoshuaW and dhtv587
snippets of code, 4 FT junkies in one build, what could go wrong lol.
And thanks to Rakoval500k's GBU-53/B Stormbreaker/SDB II for making the small diameter bomb I've use in Beast mode version.
---
features:
Three-bearing swivel nozzle.

Fully fly by wire, no manual flying here.

Unique text based exhaust decoration

Gun sight with distance indicator

In-game Cannon with spread.

Aerial refueling assist.
Wing flutter at high speed and high AoA
Custom landing gear and landing gear sequence.
G-force simulated cockpit view.
Helmet mounted display with working target box and compass.
Smart bomb that doesn't require lock and will not alert enemy, for Beast mode and high vis only. (just select target and drop)
---
Controls:
AG1: High AoA mode. (Allow for more aggressive turn but will bleed air speed quickly.)
AG2: Change control scheme for VTOL mode to be heli-like. (detail below)
AG3: Disable G limiter.
AG4: Arm missiles and bombs.
AG5: Refueling probe and aerial refueling assist. (detail below)
AG6: Open canopy. (Also disable Integral auto-trim function.)
AG7: Activate this AG to disable wing flutter effect. (Will definitely reduce shaking)

AG8: Toggle lights.

VTOL: Control VTOL modes. There are 3 on them, normal, STOL and VTOL.

Trim: Control trim but will control how high you are in aerial refueling assist mode (detail below)


---
VTOL control
VTOL = 0 (middle) : Normal flight.
-1 < VTOL < 0 (down but not all the way) : Short takeoff mode.
VTOL <= -1 (down all the way) : Vertical takeoff/landing mode.
This is how you use AG2 with VTOL mode
Auto VTOL (AG2 is off, default mode)
VTOL down all the way.
Pitch : hover up and down
Roll : strafe left and right
Yaw : spin
Throttle : Fly forward, more throttle more speed.
Brake : Fly backward.
Manual VTOL (AG2 is on, heli-like mode)
VTOL down all the way with AG2 activated.
Pitch : nose up and down
Roll : roll left and right
Yaw : spin
Throttle : Control engine power. (Will feel like heli collective)
Brake : airbrake (won't be useful because of how slow VTOL fly)
---
How to vertical takeoff?
VTOL slider down all the way, wait for transformation process.
Pitch up to hover up and gain some altitude. (It might be down if your control are inverted)
Throttle up to 100% and wait for speed to build up to about 160km/h. (wait till speed won't go up anymore if you are not sure)
VTOL slider between middle and bottom, changing to STOL mode to build up more speed.
Wait until the nozzle is straight, that's mean there are enough lift for flying normally.
VTOL slider to the middle. (VTOL = 0)
???
Profit.


---
Aerial refueling assist
Fly to the tanker, try to stay near it.
Select Tanker as target.
Turn on AG5 to open refueling probe and also enable assist.
Slide VTOL control up to adjust how hard the assist will be. The higher you slide the stiffer the control
Use Trim slider to adjust your vertical position. (Tankers are build difference, some are higher than the other)
Refuel!!
???
Profit.


---
Gallery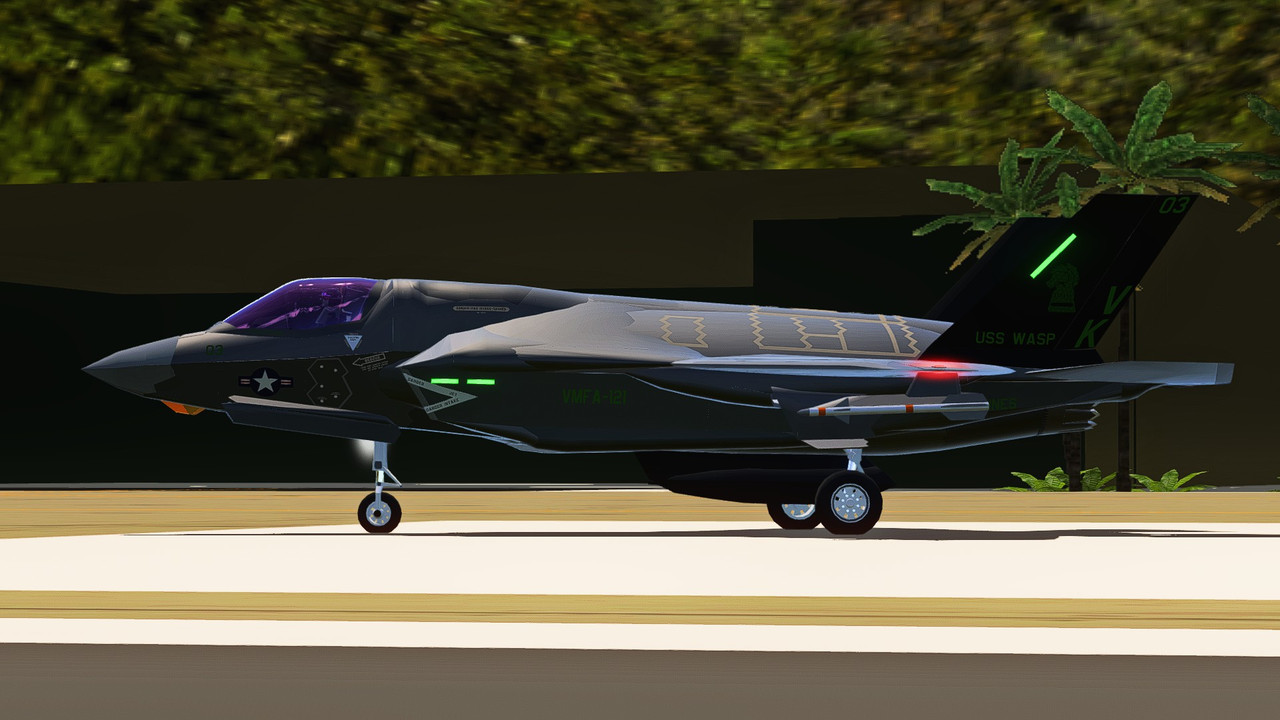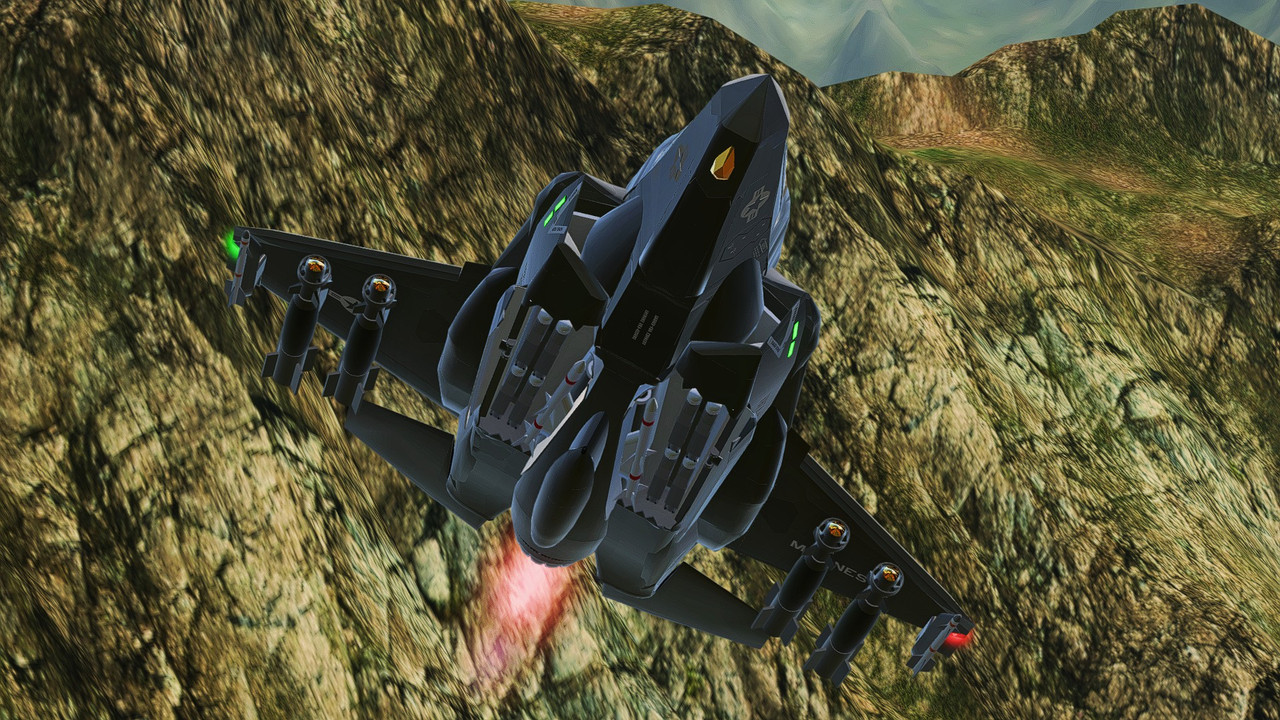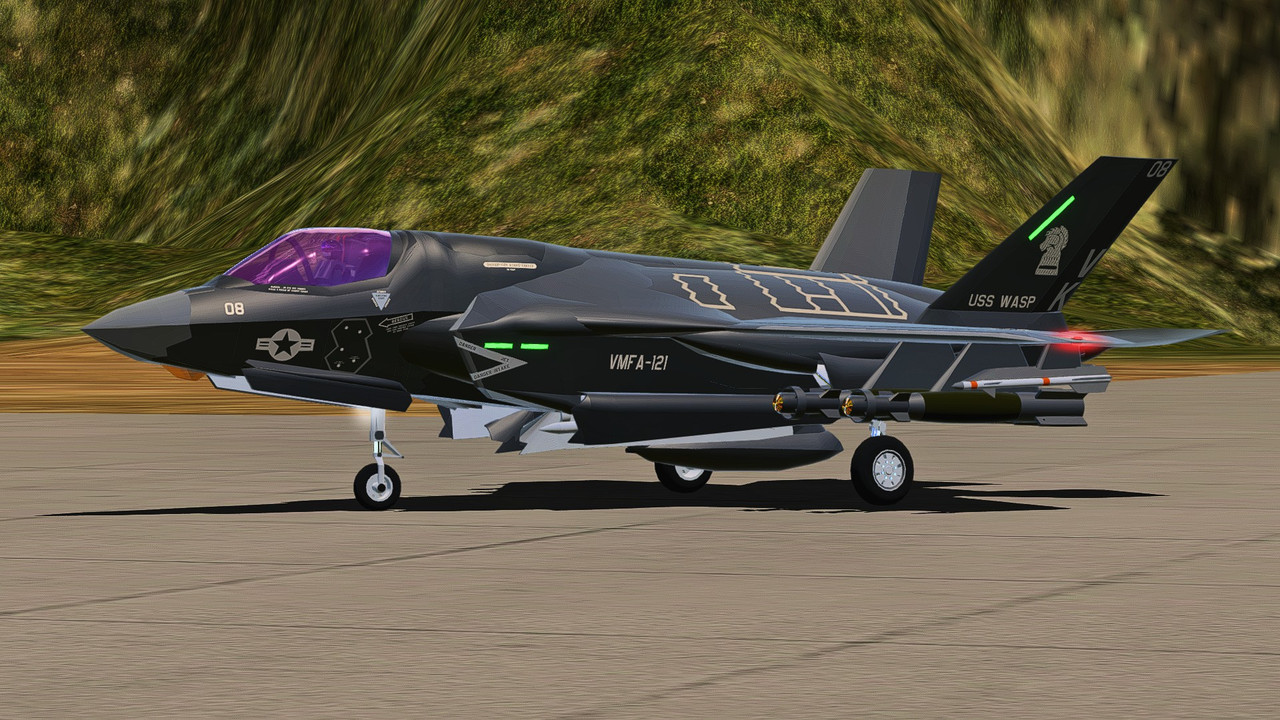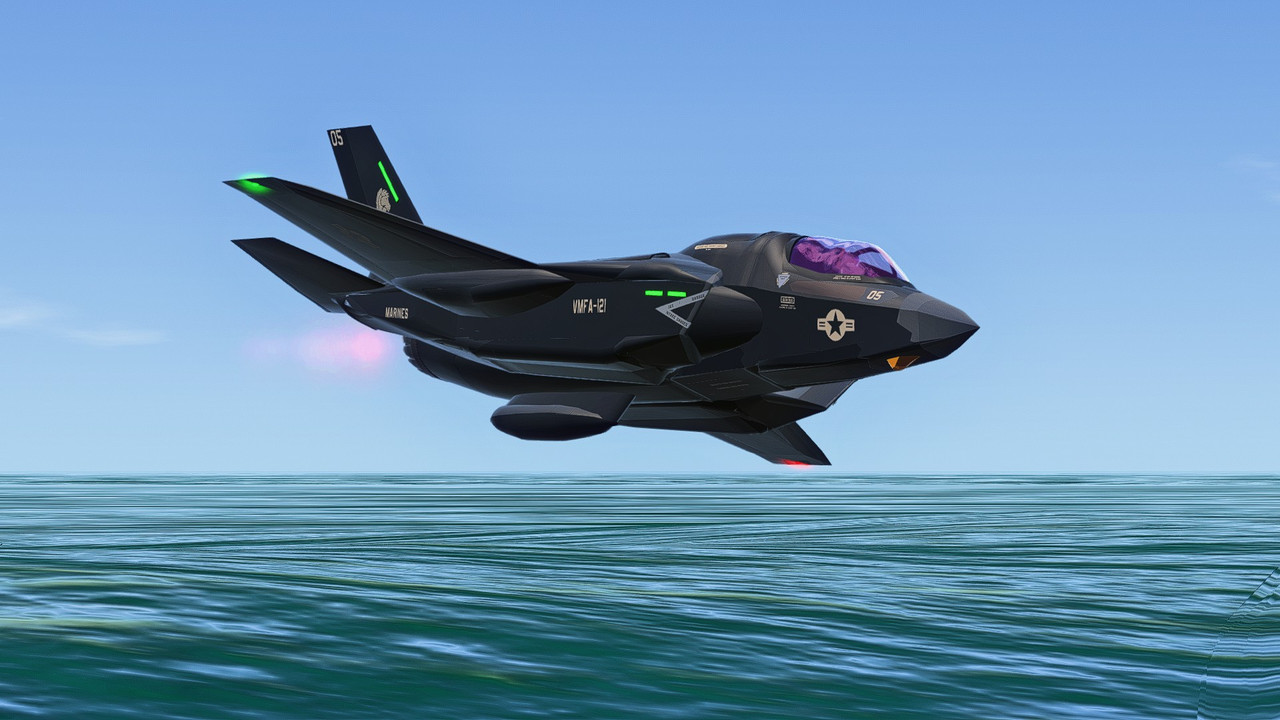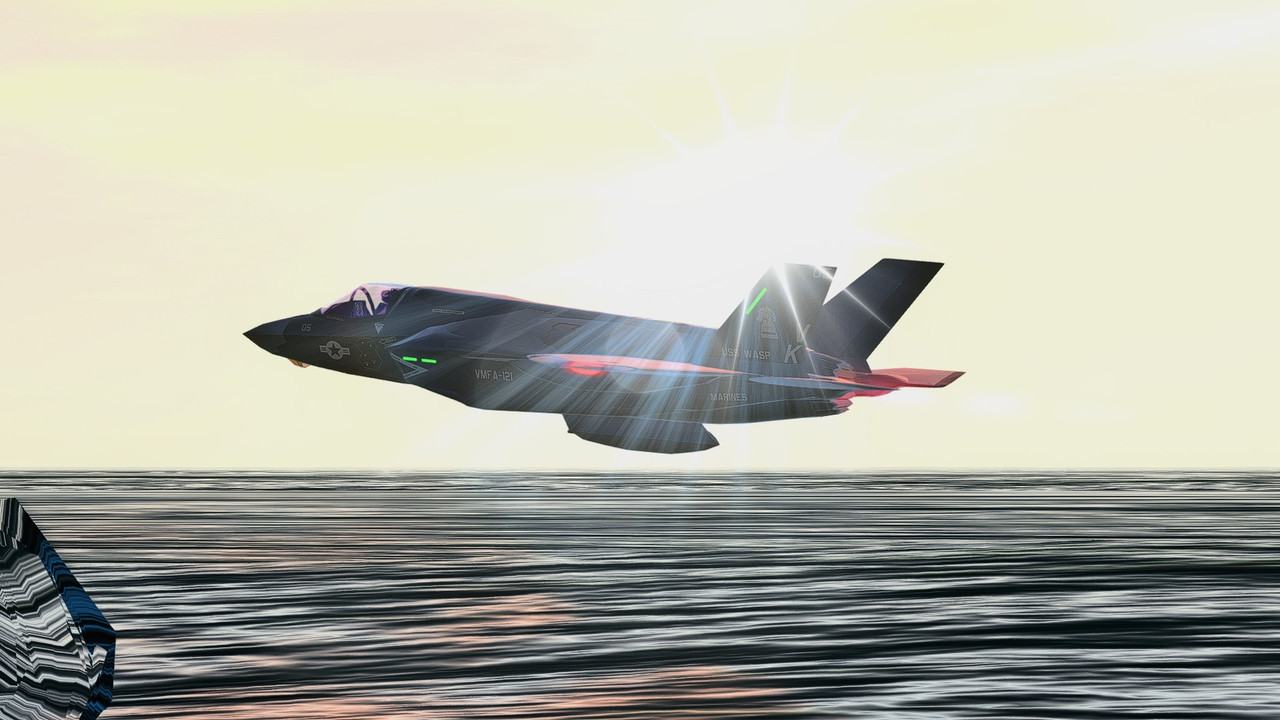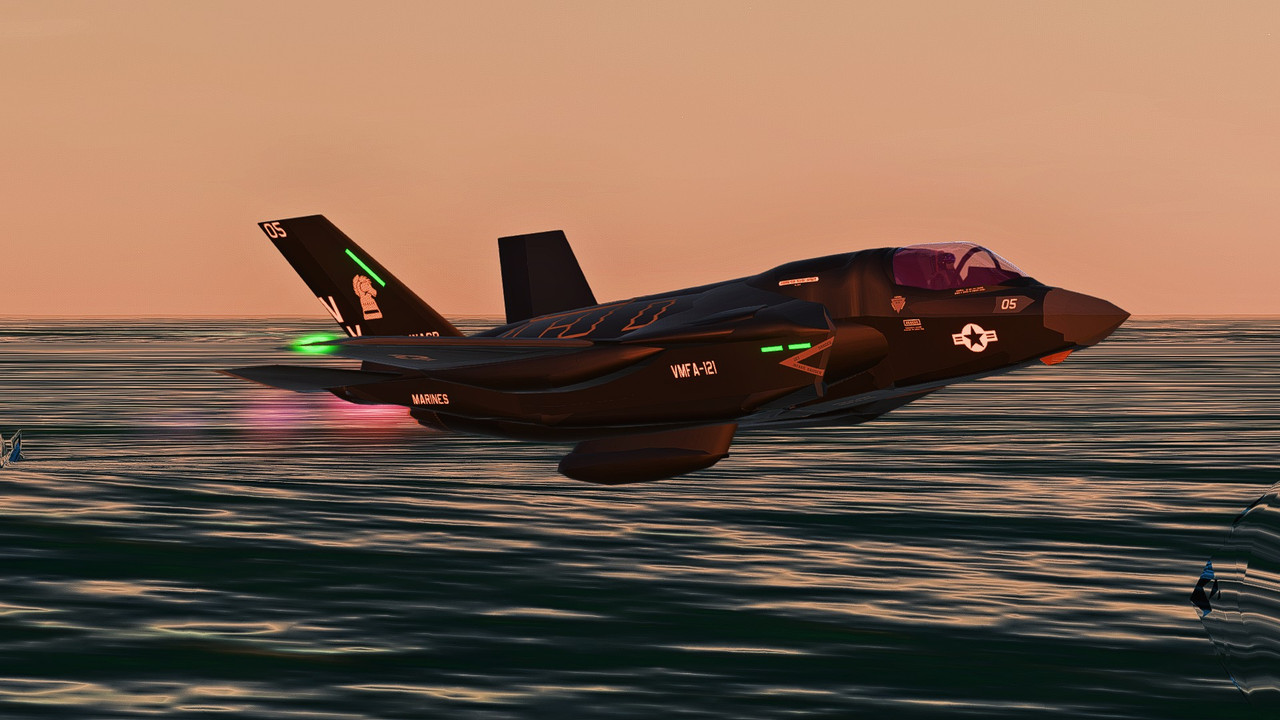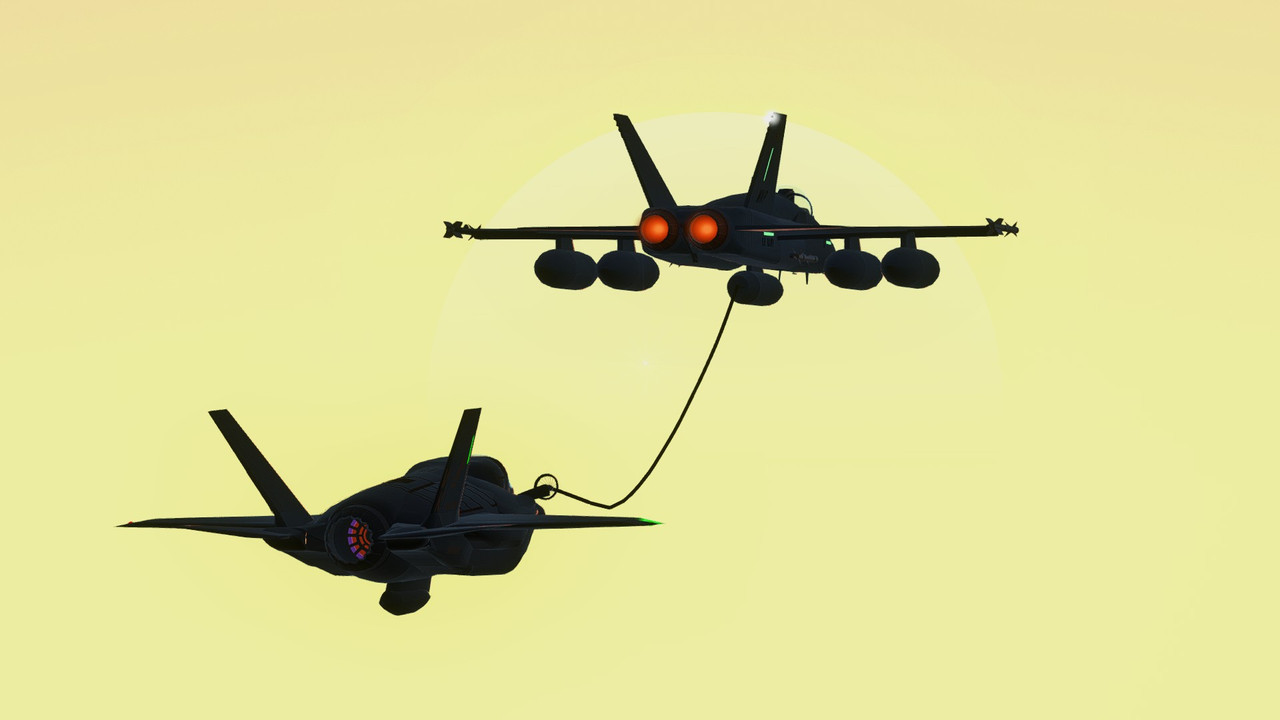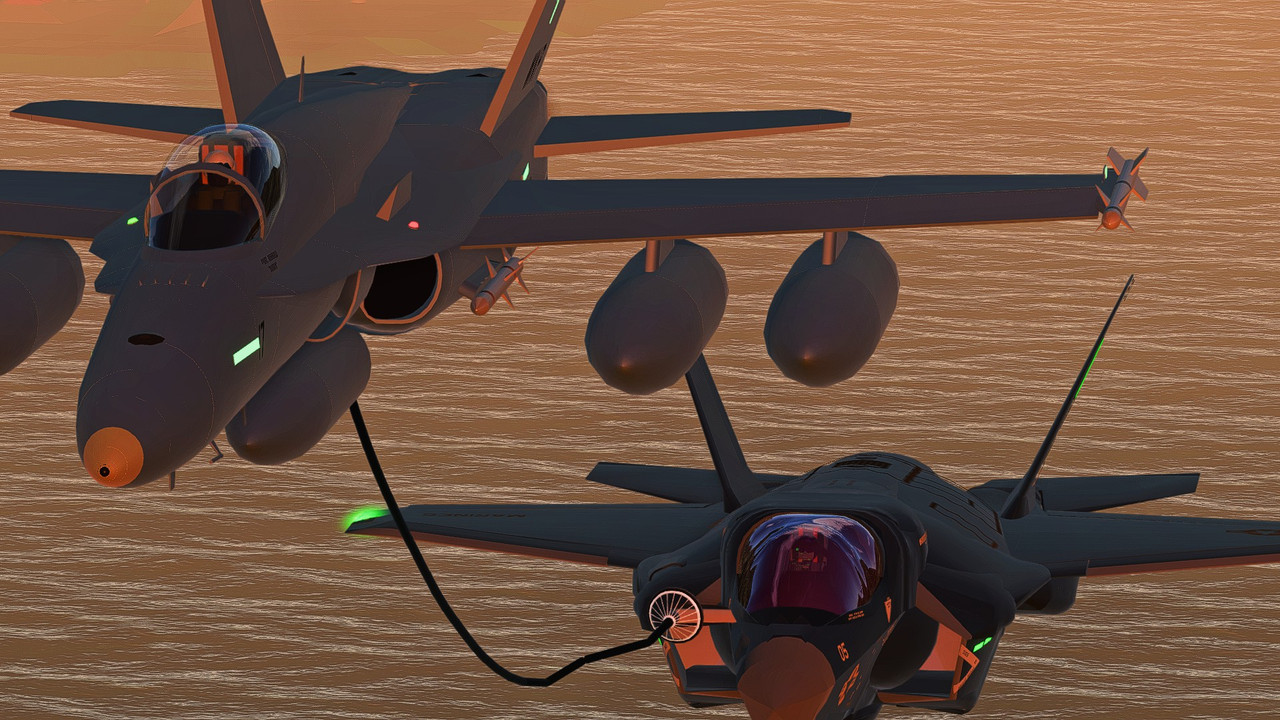 My signature maneuver, now in VTOL mode!!!

---
Thunderbolt and Lightning, very, very frightening me
-Galileo- (1975)
Specifications
Spotlights
General Characteristics
Successors

5 airplane(s)

Created On

Windows

Wingspan

35.5ft (10.8m)

Length

52.4ft (16.0m)

Height

18.9ft (5.8m)

Empty Weight

35,141lbs (15,939kg)

Loaded Weight

41,754lbs (18,939kg)
Performance
Power/Weight Ratio

1.783

Wing Loading

91.5lbs/ft2 (446.6kg/m2)

Wing Area

456.5ft2 (42.4m2)

Drag Points

1638
Parts
Number of Parts

995

Control Surfaces

1

Performance Cost

4,366
---