Class : Cargo
Bahasa Indonesia
Dalam dunia penerbangan, pesawat DC-3 Dakota atau dalam versi militer disebut C-47 merupakan pesawat penumpang sipil sayap rendah legendaris. Tidak ada pesawat jenis lain yang paling banyak ikut serta dalam kancah peperangan selain Dakota. DC-3 digunakan semasa Perang Dunia II, Perang Korea, Perang Vietnam dan juga peperangan di berbagai belahan dunia pada tahun 1930-1970-an.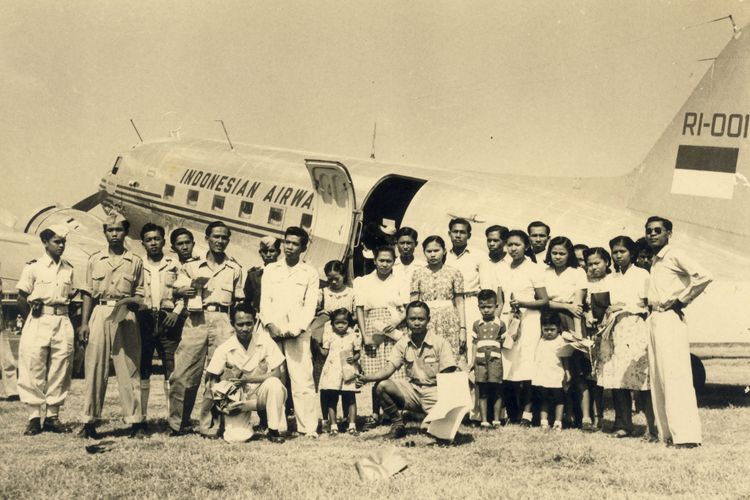 Menjadi Pesawat Pertama di Indonesia
Dakota RI-001 Seulawah adalah pesawat angkut yang merupakan pesawat pertama milik Republik Indonesia. Pesawat jenis Dakota dengan nomor sayap RI-001 yang diberi nama Seulawah ini dibeli dari uang sumbangan rakyat Aceh. Pesawat Dakota RI-001 Seulawah ini adalah cikal bakal berdirinya perusahaan penerbangan niaga pertama, Indonesian Airways. Pesawat ini sangat besar jasanya dalam perjuangan awal pembentukan negara Indonesia.
English
In the world of aviation, the DC-3 Dakota or in the military version called the C-47 is a legendary low-wing civilian passenger plane. There is no other type of aircraft that most participated in the battlefield besides Dakota. DC-3 was used during World War II, Korean War, Vietnam War and also wars in various parts of the world in the 1930-1970s.
Become the First Plane in Indonesia
Dakota RI-001 Seulawah is a transport aircraft which is the first aircraft owned by the Republic of Indonesia. The Dakota type aircraft with wing number RI-001, named Seulawah, was purchased from donations from the people of Aceh. Dakota RI-001 Seulawah aircraft is the forerunner to the establishment of the first commercial airline company, Indonesian Airways. This aircraft was very large service in the initial struggle for the formation of the Indonesian state.
Galery

Specifications
General Characteristics
Created On

Android

Wingspan

98.1ft (29.9m)

Length

66.4ft (20.2m)

Height

28.6ft (8.7m)

Empty Weight

24,654lbs (11,182kg)

Loaded Weight

33,507lbs (15,198kg)
Performance
Horse Power/Weight Ratio

0.596

Wing Loading

38.2lbs/ft2 (186.4kg/m2)

Wing Area

877.5ft2 (81.5m2)

Drag Points

28622
Parts
Number of Parts

264

Control Surfaces

5
---