NOT VR COMPATIBLE!
---
Changes
Added Slats
Better looking Afterburner
Better looking engine
Improved Missiles
New Paint job
Rebuilt the Airbrakes
Repositioned the Countermeasures
AND COCKPIT!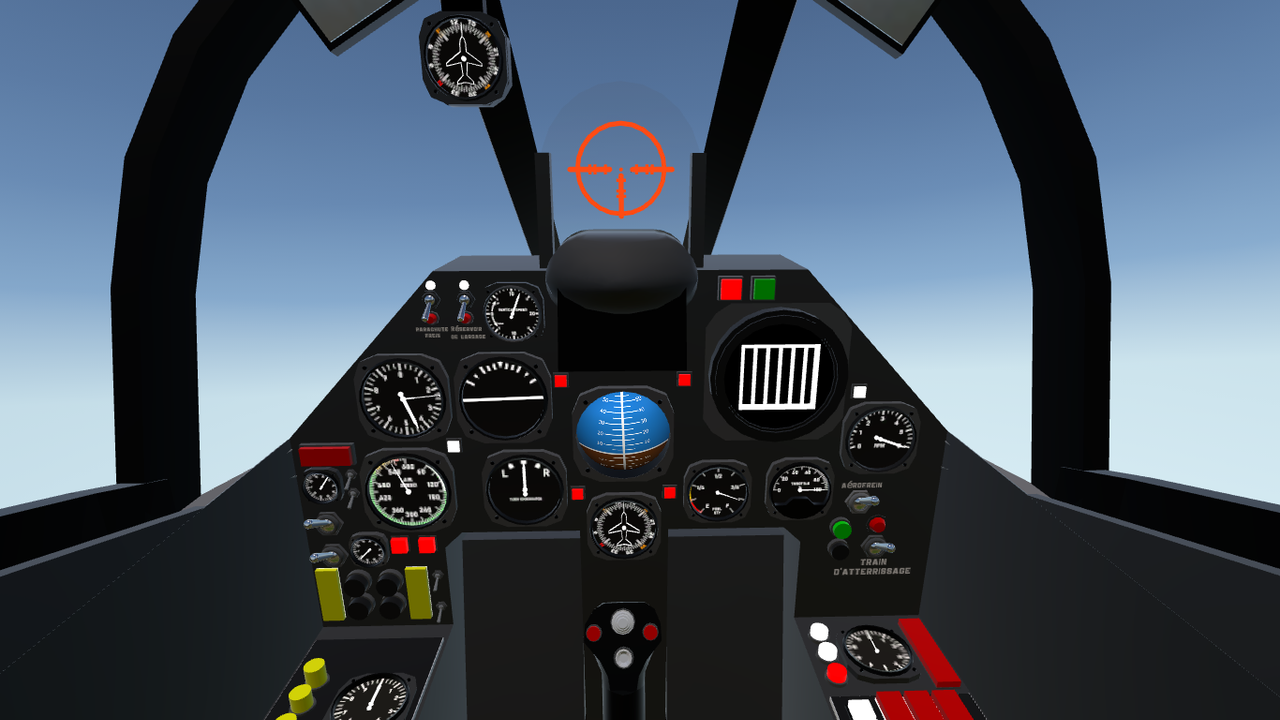 My first time doing a cockpit.
---
History (Ignore, if no likey)
After the success of the Mirage VIII in the French air force and many nations, It became clear that it needed an improved version of the Aircraft.
The M variant has can carry more payload, More advanced avionics, Newer engine and became more maneuverable than its other variant.
All of this came at the small price of a slower top speed of Mach 1.4 than the original Mach 1.5.
---
Controls
Normal Flight Controls
Activate 1 - Drag Chute
Activate 2 - Activate Wisdom II AAM's
Activate 3 - None
Activate 4 - Airbrakes
Activate 5-8 does nothing
---
Armament
---
R.950 Wisdom II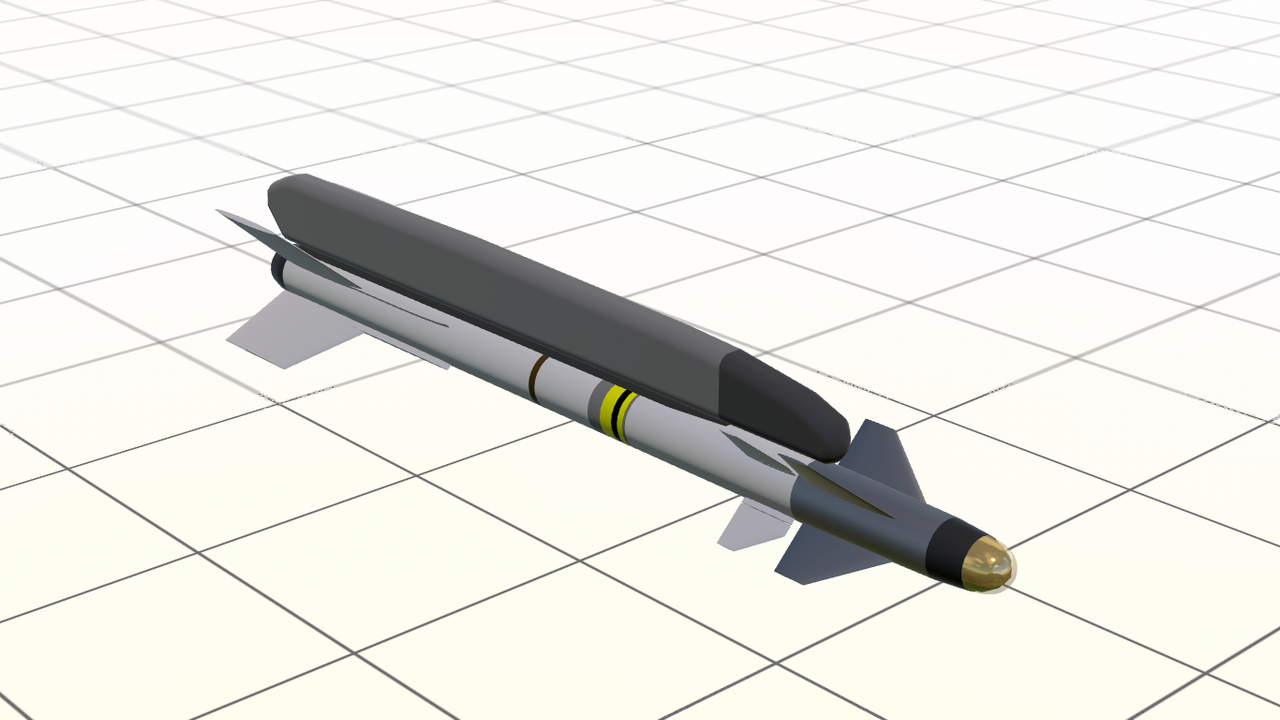 R.950 Wisdom II Missile is a short-range Infrared Homing air-to-air missile Widely used by the French Air Force
---
DEFA Cannons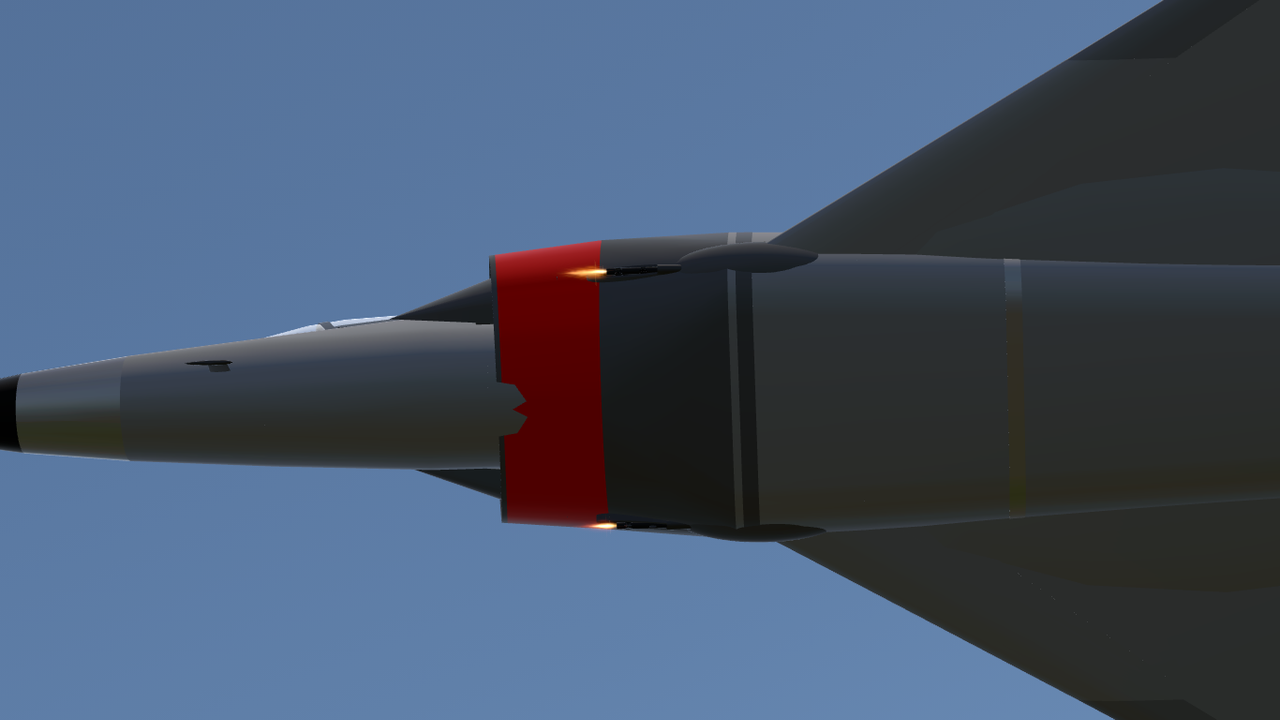 The DEFA cannon (Direction des Études et Fabrications d'Armement) is a family of widely-used French-made aircraft revolver cannon firing 30 mm caliber NATO standard rounds.
If you don't like this armament, then idk, what do you do? ram the whole thing to the enemy?
---
Credits
InsertNameHere01 for forcing me to make a better mirage, tho more like forcing me into making a mirage with a cockpit.
GlargiBoo for helping me for the French wording
---
And until next time, Farewell
Oh and Happy new year
Specifications
General Characteristics
Predecessor

!1 Mirage VIII-M

Successors

1 airplane(s)

+49 bonus

Created On

Windows

Wingspan

31.0ft (9.5m)

Length

61.5ft (18.7m)

Height

18.2ft (5.5m)

Empty Weight

16,398lbs (7,438kg)

Loaded Weight

25,461lbs (11,548kg)
Performance
Power/Weight Ratio

1.734

Wing Loading

25.5lbs/ft2 (124.6kg/m2)

Wing Area

997.7ft2 (92.7m2)

Drag Points

2002
Parts
Number of Parts

575

Control Surfaces

5

Performance Cost

2,187
---