Hi, this is the attacker challenge. To enter you need to:
Make a successor of this(Compulsory)
Make a Attacker(Any era attacker counted).
Where you can get points to win:
Detail(of 5 points)
Maneuvering(of 5 points)
Design(out of 5 points)[Try to Create something new and
inspiring]
THATS IT! Good luck!
Btw I've got my own design(The MH-1A attacker) it won't be first as it isn't good as your guys's.
Planes you can make
A10 Warthog


F4U Corsair


BF 110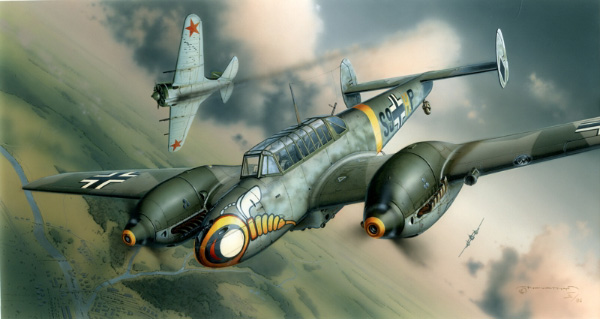 ENDS 20TH APRIL
Specifications
Performance
Power/Weight Ratio

3.108

Wing Loading

163.2lbs/ft2 (797.0kg/m2)

Wing Area

66.4ft2 (6.2m2)

Drag Points

1213
Parts
Number of Parts

33

Control Surfaces

0
---