Introduction:
This is the Famous P/F-80 Shooting Star, which served in Korea. It was the first jet in the USAF, and it also scored the first air-to-air jet combat kill, among other things. This aircraft has high maneuverability, speed, and more.
---
Instructions:
Normal flight controls,
Trim down for flaps,
VTOL down + Ag. 1 for attack mode
Ag. 2 to drop wing tanks
---
History:
The P-80 was designed in 1943 during WWII, and a few pre-production models did see limited service in Italy. It was the first successful American jet fighter and helped to bring about the jet age. It was one of the best fighters in the Korean war, (it also scored the first air-to-air jet combat kill- against a MiG-15) although it was replaced soon after in the air-superiority role by the F-86 Sabre. It was then used for other jobs, such as reconnaissance and other support roles.
---
Features and Other Information:
-Custom landing gear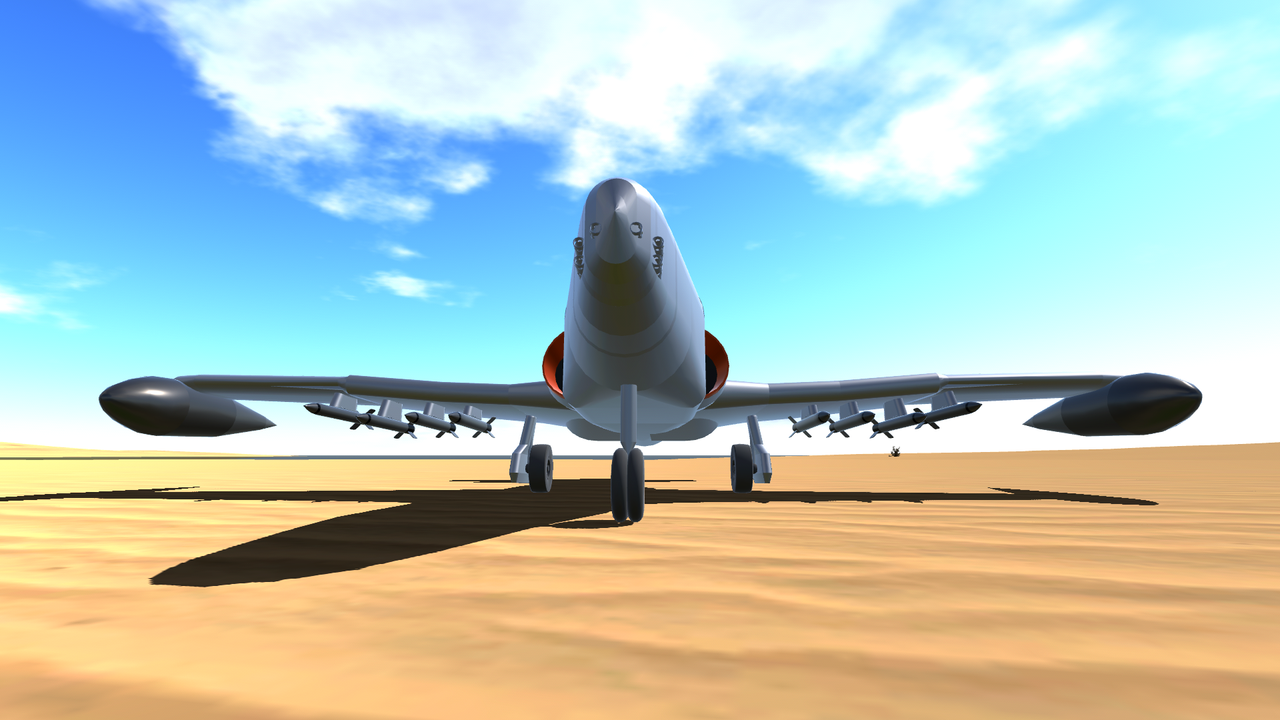 -Cockpit with mostly all the original instruments in the correct position

-Custom rockets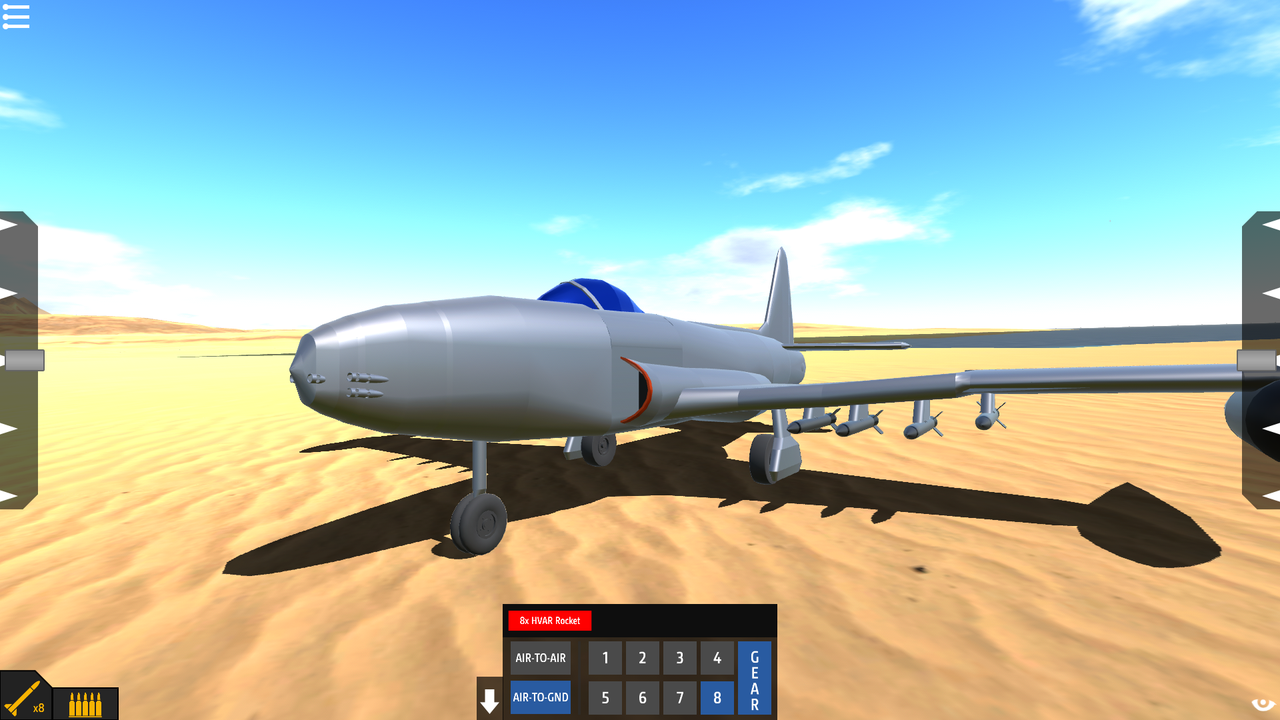 -Accurate length and wingspan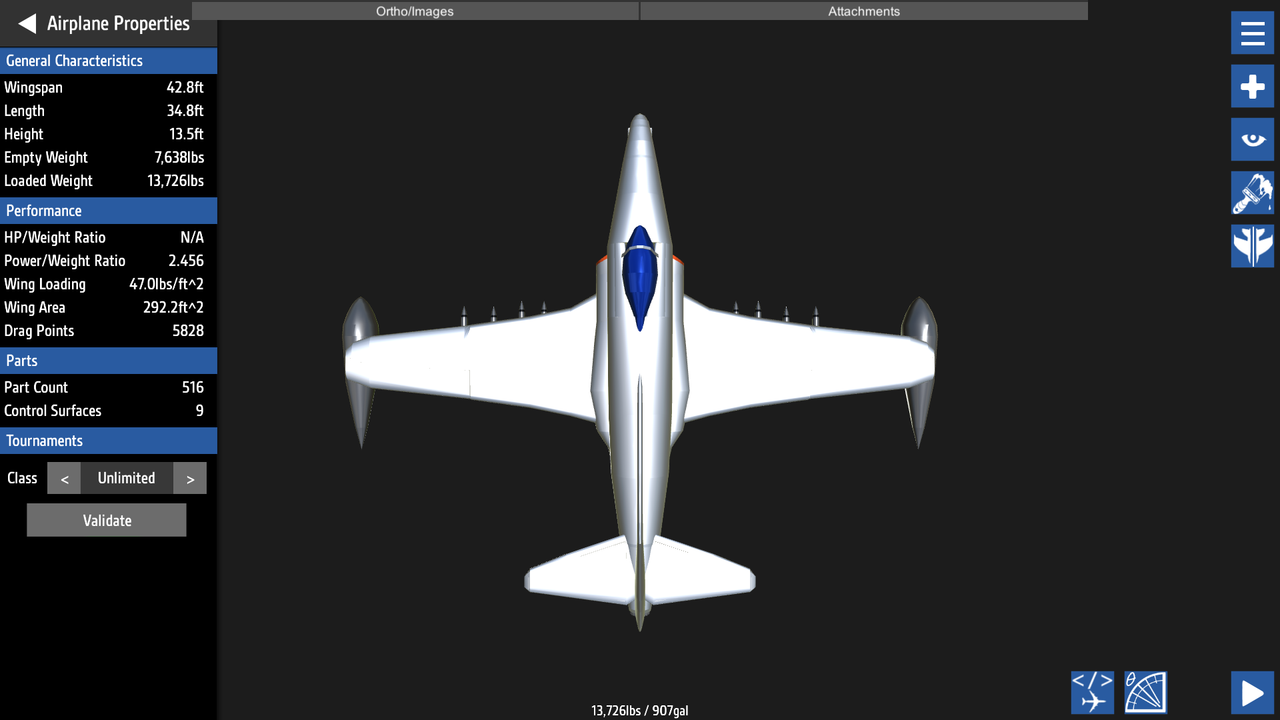 -Custom working flaps and attack mode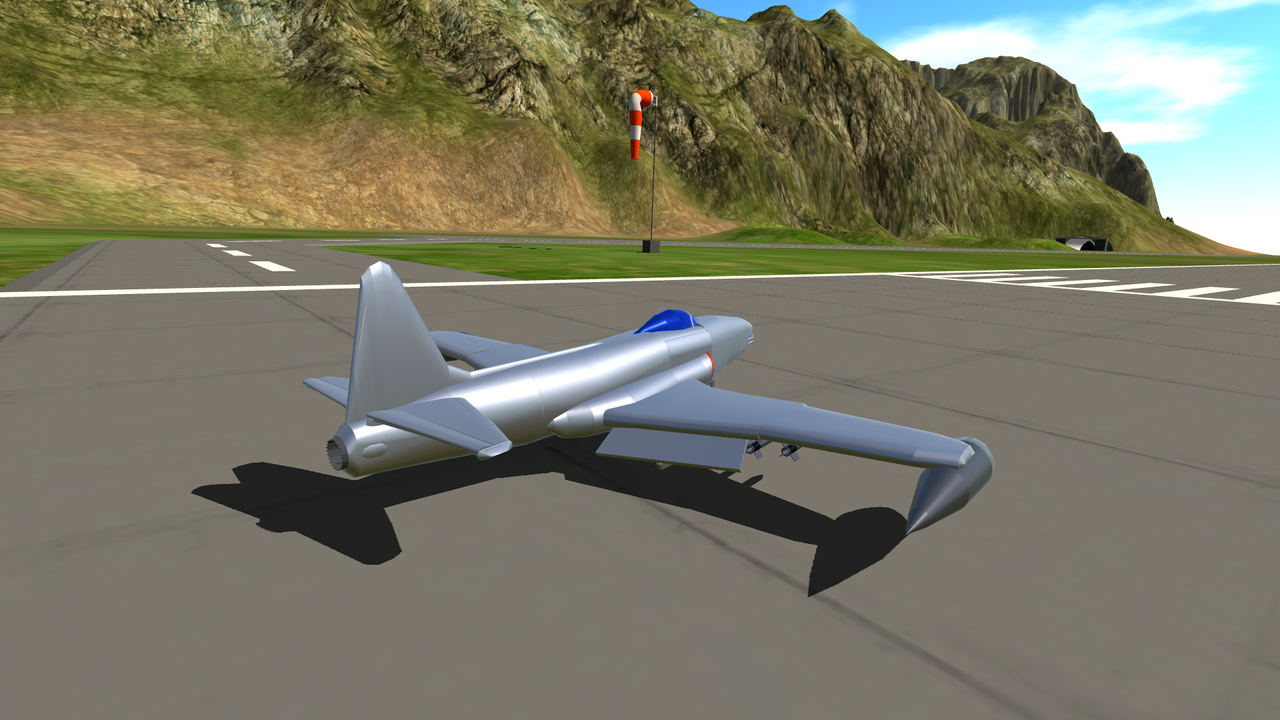 -Droppable wing tip fuel tanks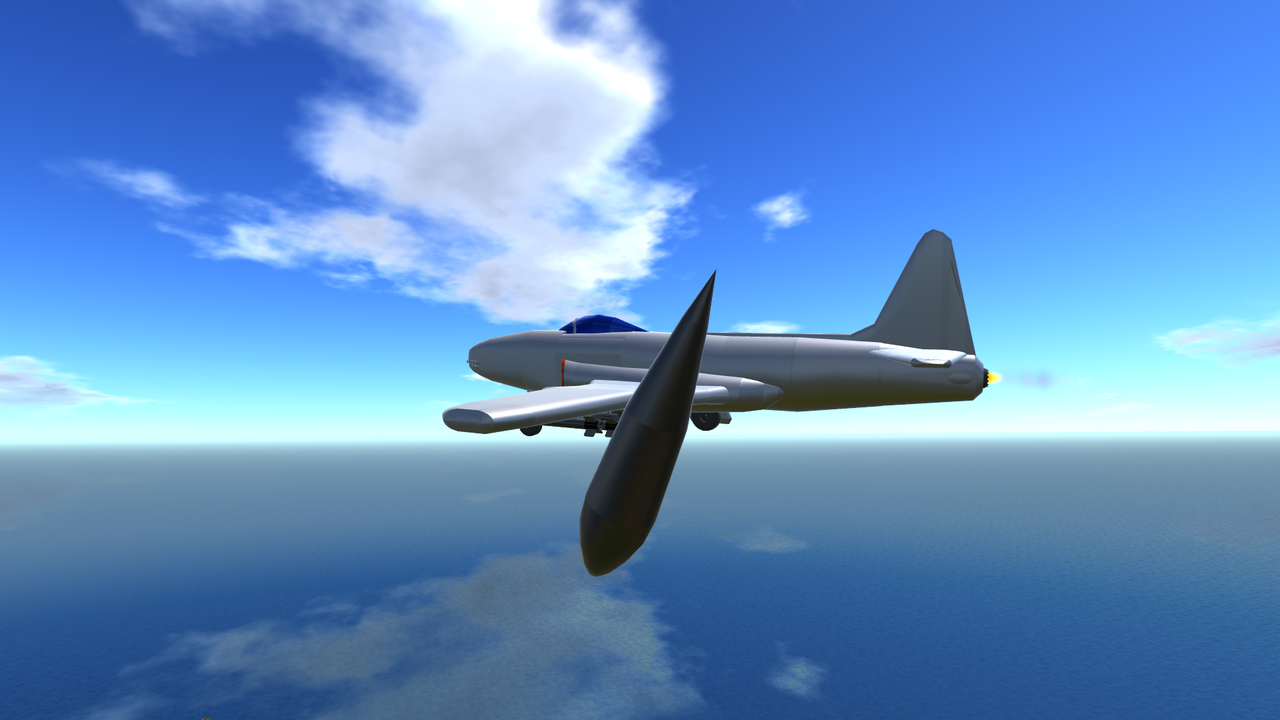 -And Much More!
---
Gallery: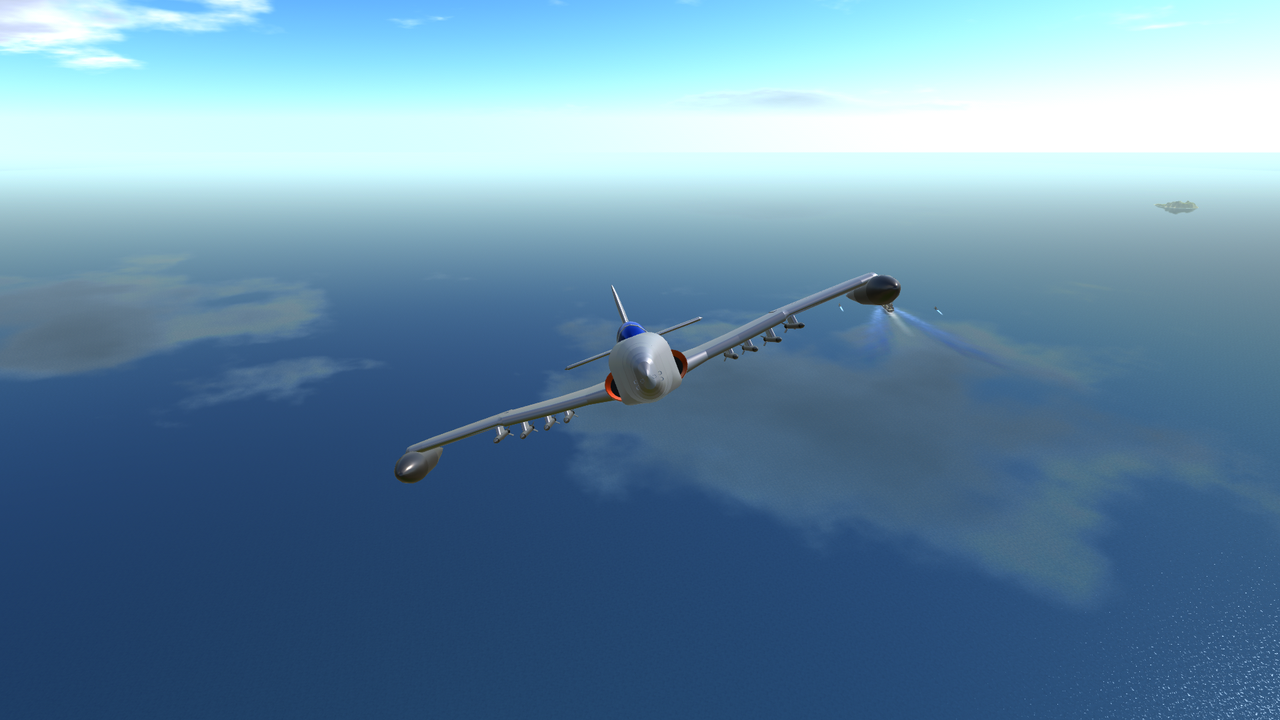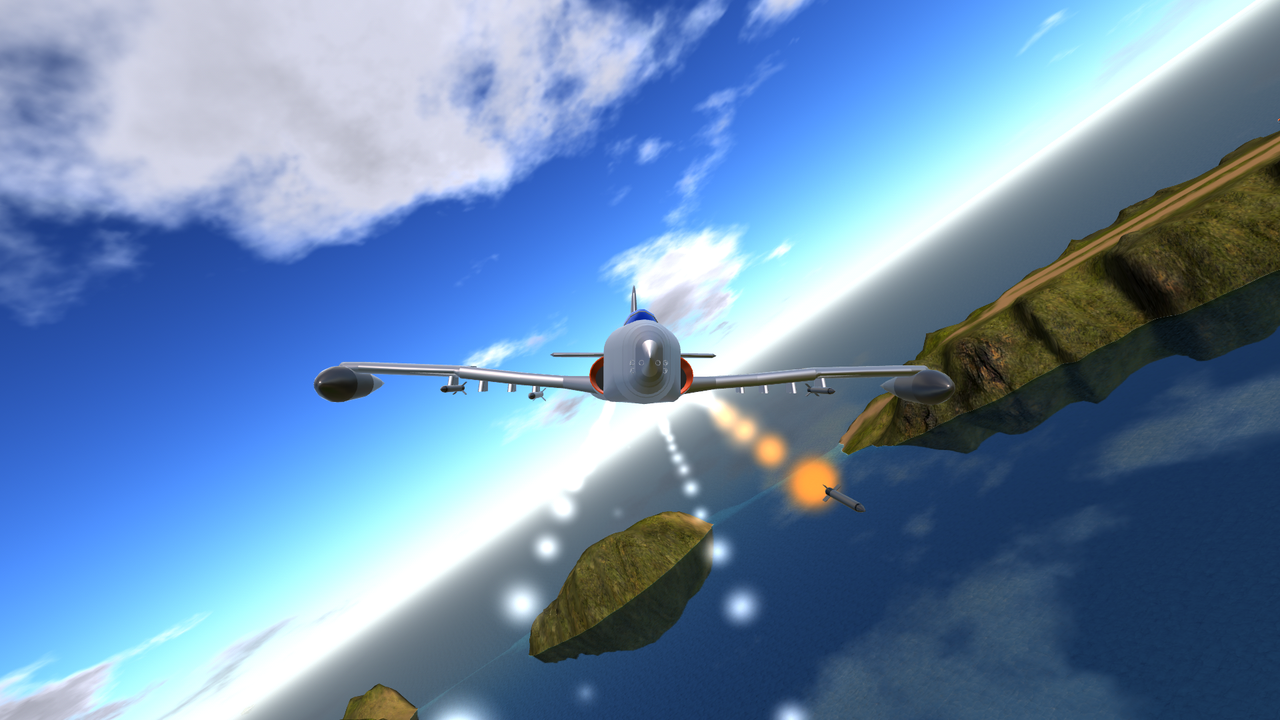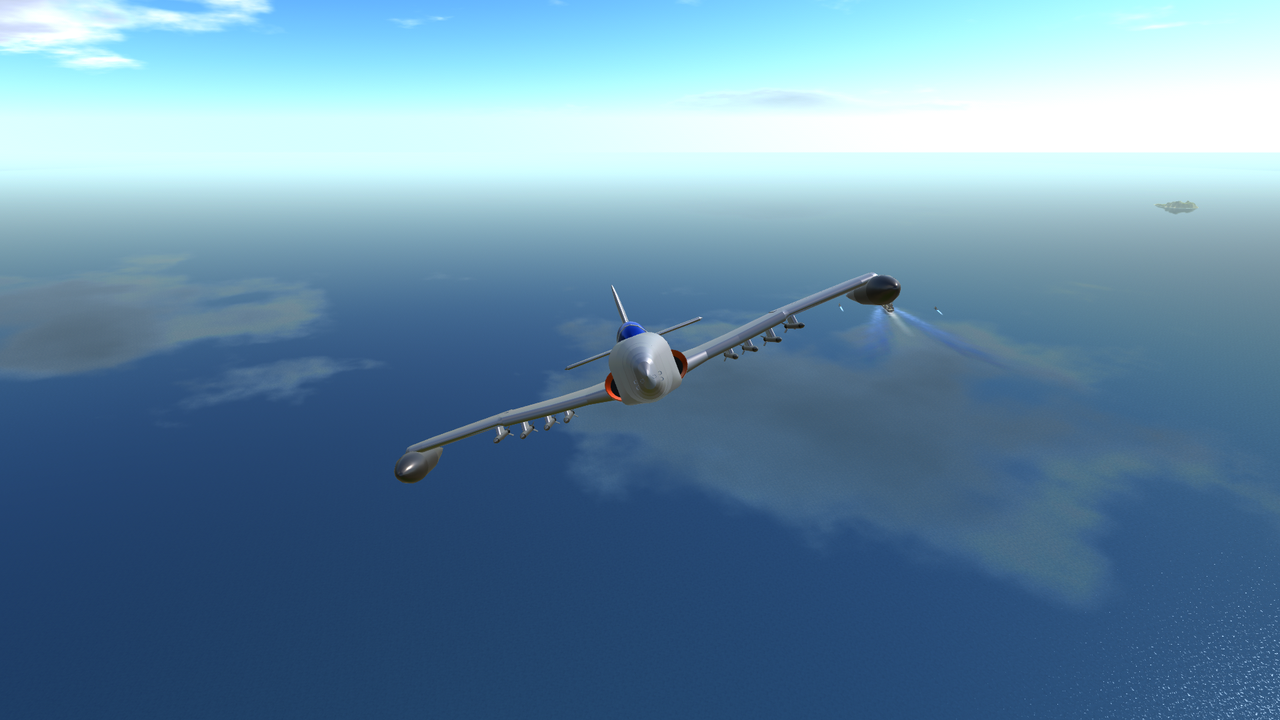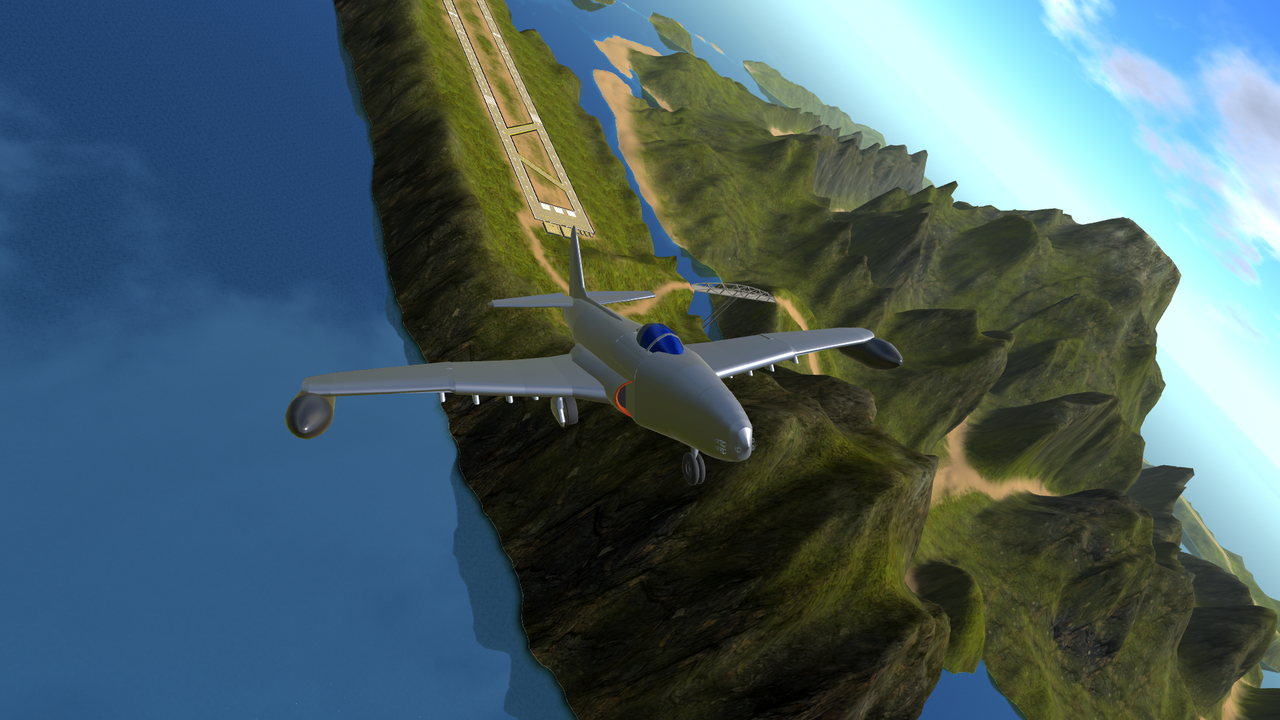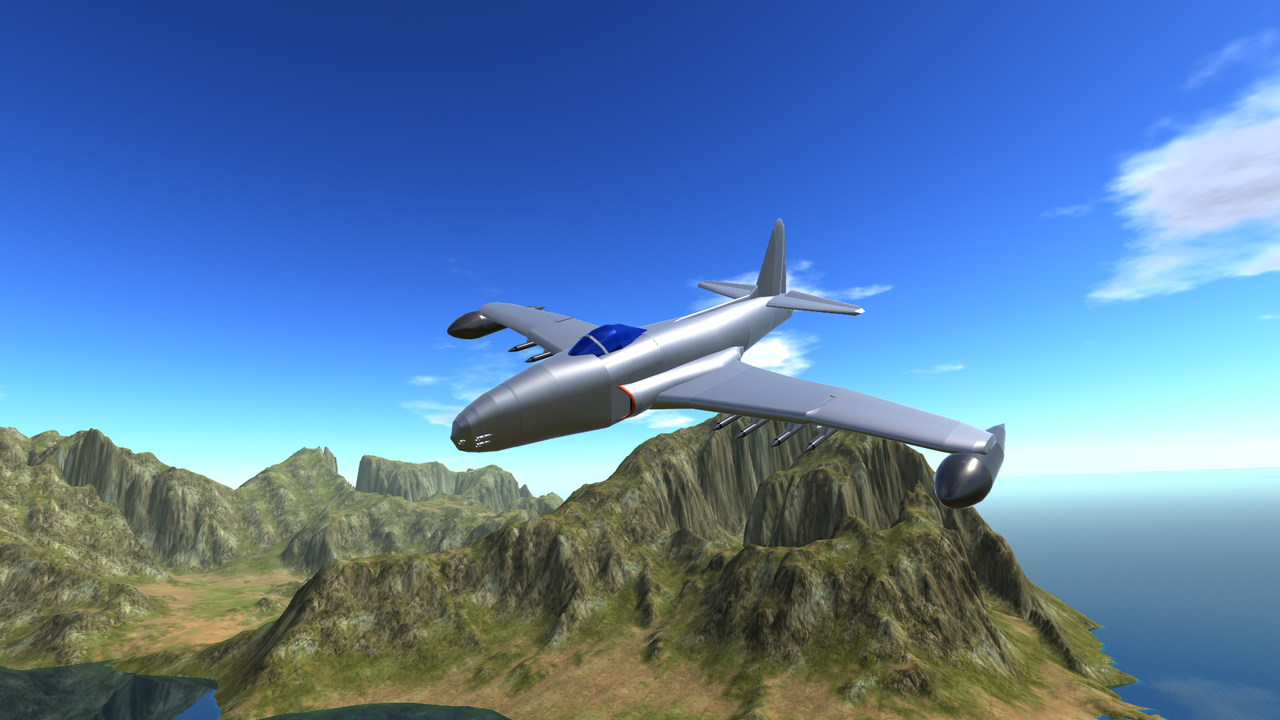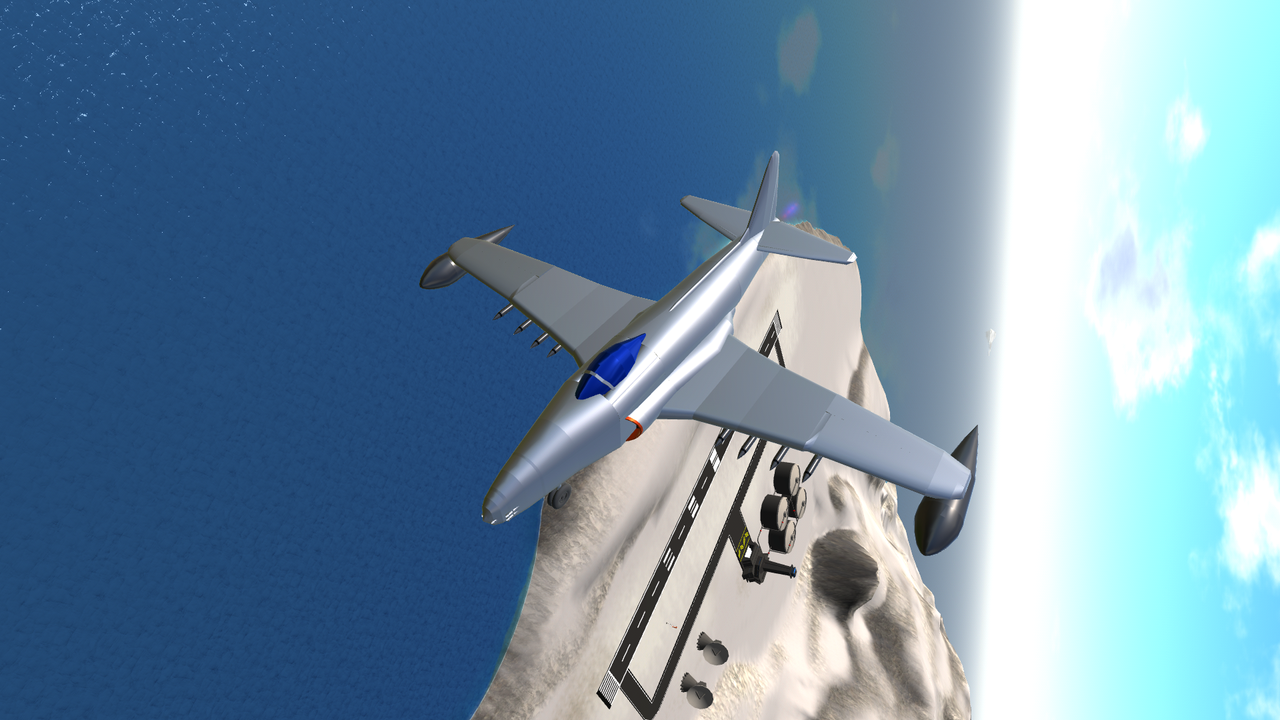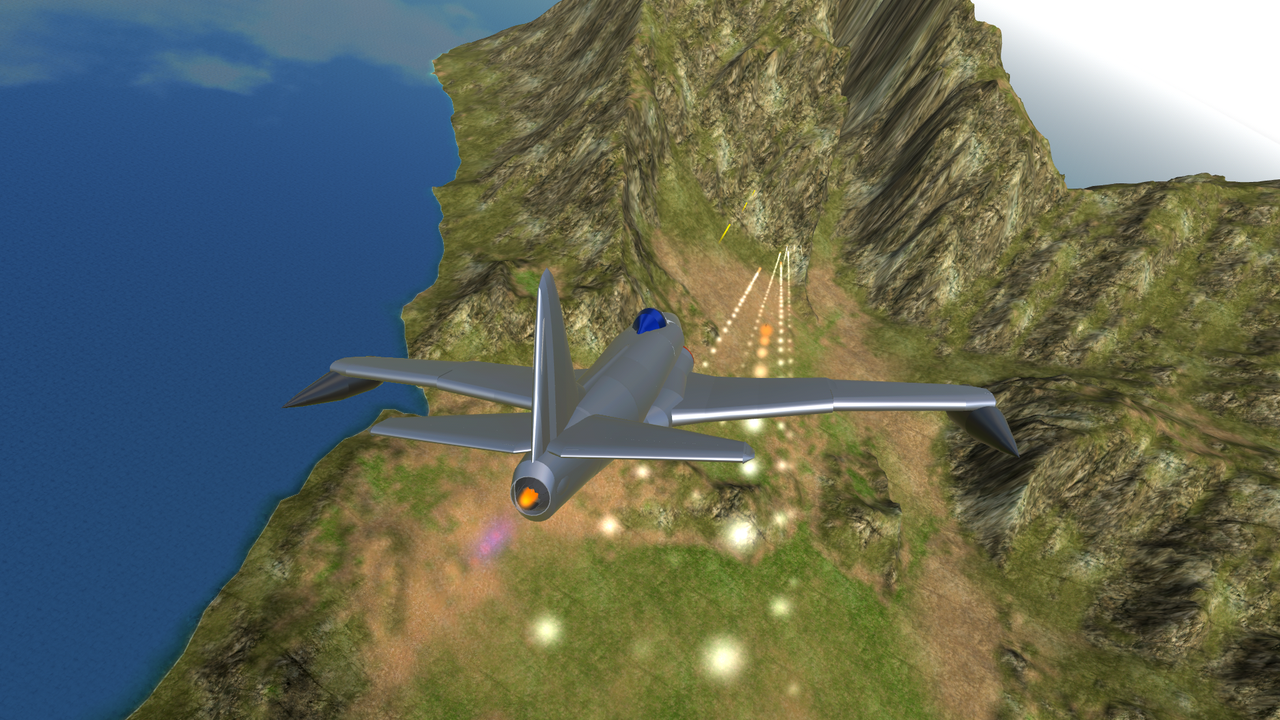 ---
End Notes:
I hope you like it and enjoy flying it.
If you do, please show support by upvoting, following, or spotlighting!
Thanks!
-HR
Note: The training version of this plane, the T33 "T-Bird" will be released soon.
Specifications
General Characteristics
Predecessor

cold war jet challage

Created On

Windows

Wingspan

42.8ft (13.0m)

Length

34.8ft (10.6m)

Height

13.5ft (4.1m)

Empty Weight

7,637lbs (3,464kg)

Loaded Weight

13,725lbs (6,226kg)
Performance
Power/Weight Ratio

2.455

Wing Loading

47.0lbs/ft2 (229.3kg/m2)

Wing Area

292.2ft2 (27.1m2)

Drag Points

5828
Parts
Number of Parts

516

Control Surfaces

9
---