Yakovlev Yak-36 "Freehand"
(Soviet Navy version - You can also get the "Soviet silver" prototype version right here... that one has an instrumentation mod, though.)
I wanted to try a VTOL plane this time, and I was initially aiming for the Yak-38 "Forger". In the end, its predecessor the Yak-36 "Freehand" seemed like more fun, since it's infinitely more Soviet-ish looking and ugly as hell.
As a VTOL-capable fighter, the Yak-36 is a contemporary of the Harrier, both having been officially introduced in 1967. In response to a contract for the development of a single-seat V/STOL fighter in 1961, Yakovlev proposed a twin-engined aircraft with a large nose air intake, engines in the forward fuselage and swivelling exhaust nozzles, one for each engine on either side of the lower fuselage near the centre of gravity of the aircraft.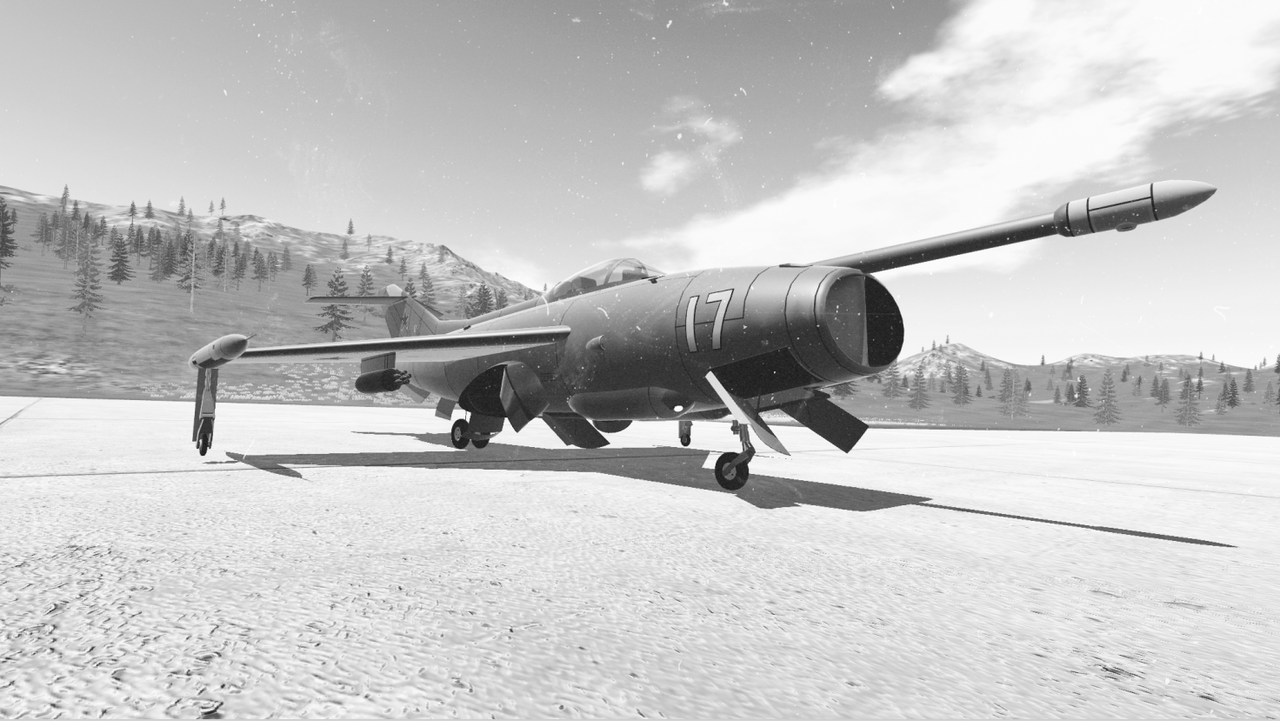 In the end, the Yak-36 didn't make the final cut, and the Soviet navy had to wait for the Yak-38 to get its first operational V/STOL fighter. The Yak-36 mostly worked as intended, but with its two Tumansky R-27's it lacked the power to carry a meaningful weapons load, making it quite useless in combat… and truth be told, the Yak-38 wasn't all that much better; it just came at a moment when the Soviets needed something flashy for their propaganda posters. Had the Freehand's engines been slightly more efficient, the plane could have seen service as the Soviet's answer to the UK's "jump jet"; as it is, only four were built. That makes it a real plane though, so it qualifies (kind of) for the challenge.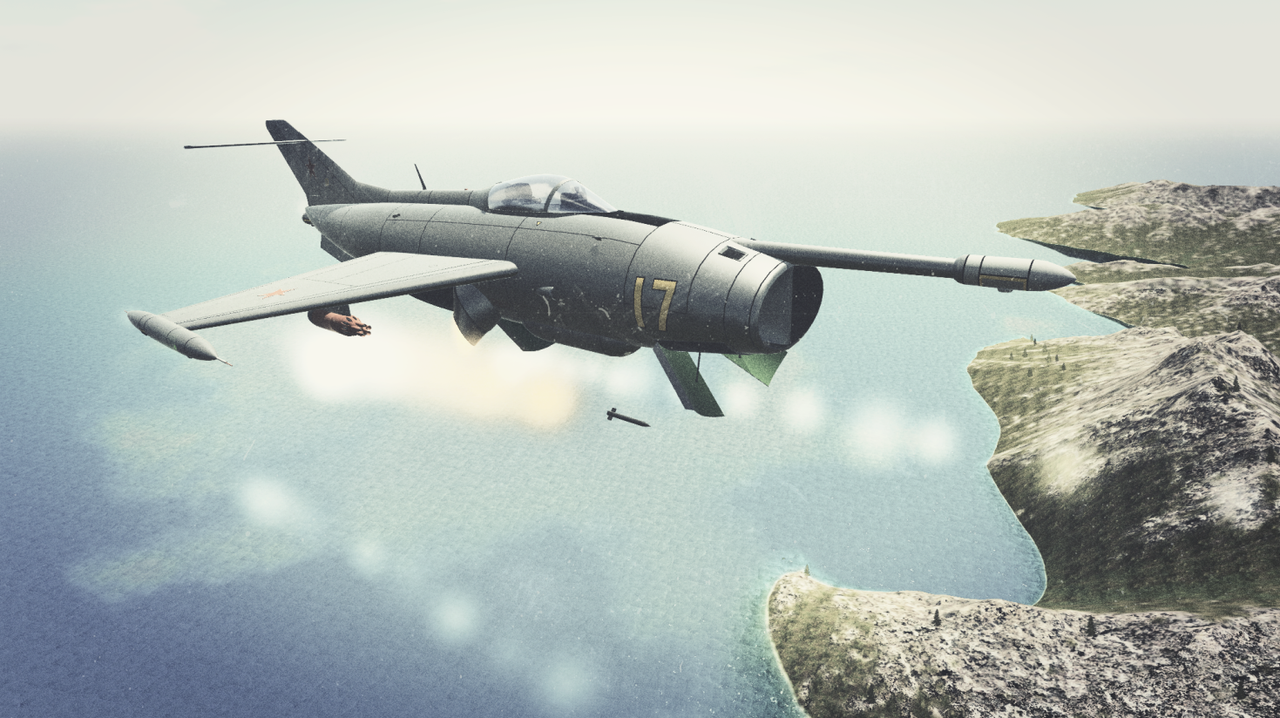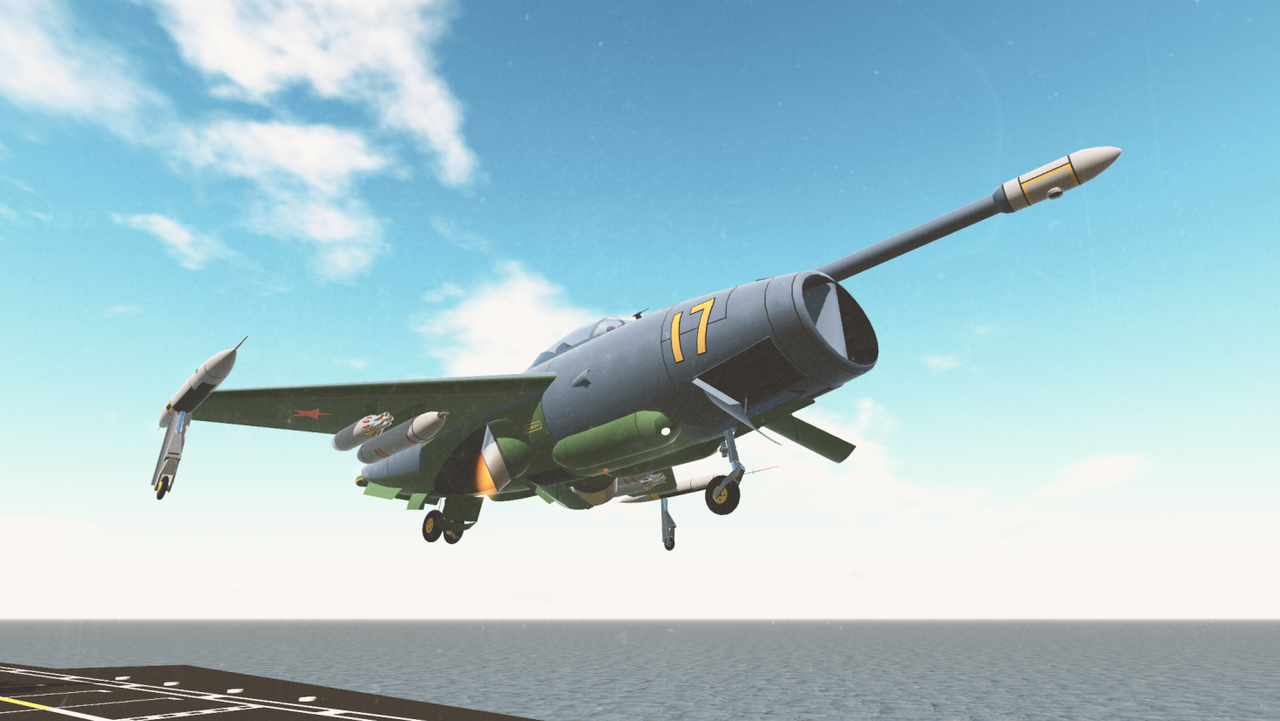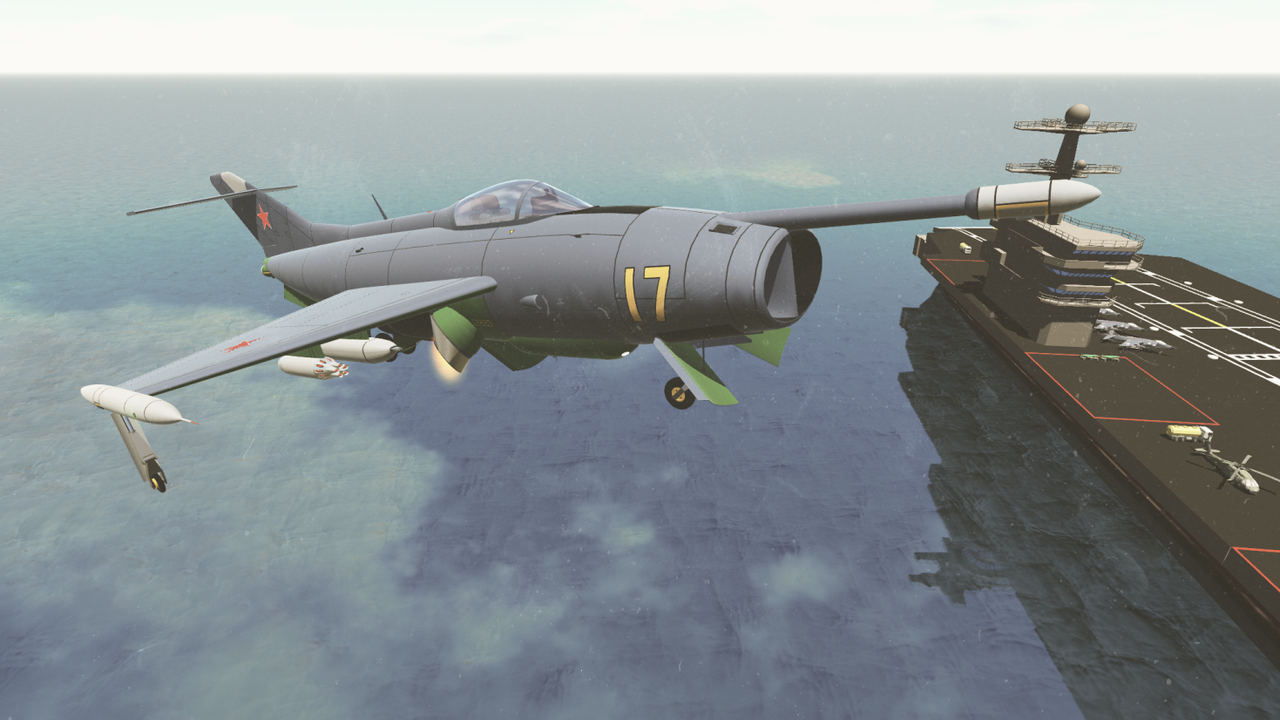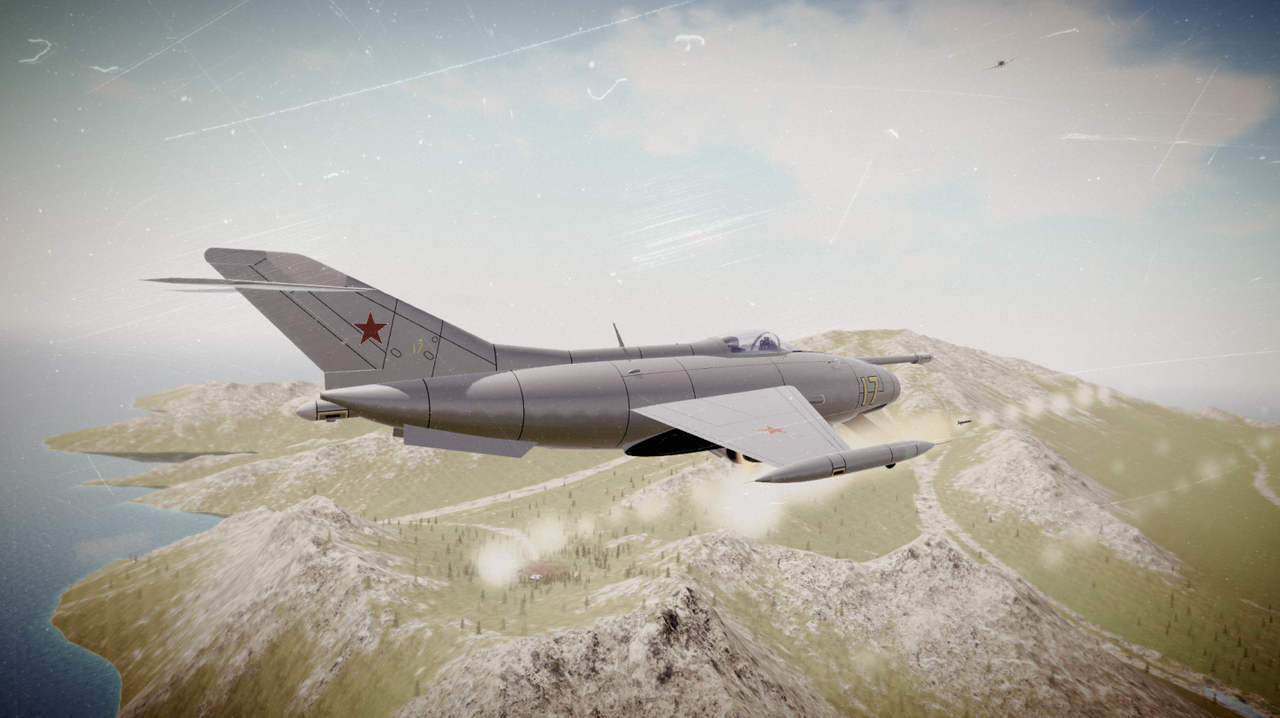 Features
What kind of custom stuff does it feature? Well, it has custom landing gear, VTOL nozzles, weapons, recirculation dams (or whatever they're called) and so on. Because no mods are allowed, what it doesn't have is a custom cockpit/dash; I'm not a big fan of blocky dials & gauges, so I prefer to use a mod for those. For the "mod-less" version I'm leaving the dash blank, since it's only there for cosmetic purposes… personally, I prefer the "chase" point of view when playing anyway.
The business end of things
More to the point: weapons. The Yak-36 was supposed to get cannons as well as hardpoints for bombs/missiles/rockets; the version presented to the public had no cannons, and only sported two underwing hardpoints for rocket launchers. Because the plane was underpowered, every pound counted.
My Soviet Navy version (slightly fictional, a "what if" the engines had a bit more thrust) gets a pair of UPK-23 gun pods as main armament, each equipped with a 250-shot GSh-23 double-barrel autocannon. The UPK-23 was standard equipment for Soviet planes and helicopters in need of firepower when it hadn't been built in at the factory. Additionally, the plane gets two UB-16-57 rocket launchers to strafe ground targets –something a hovering VTOL plane is quite good at.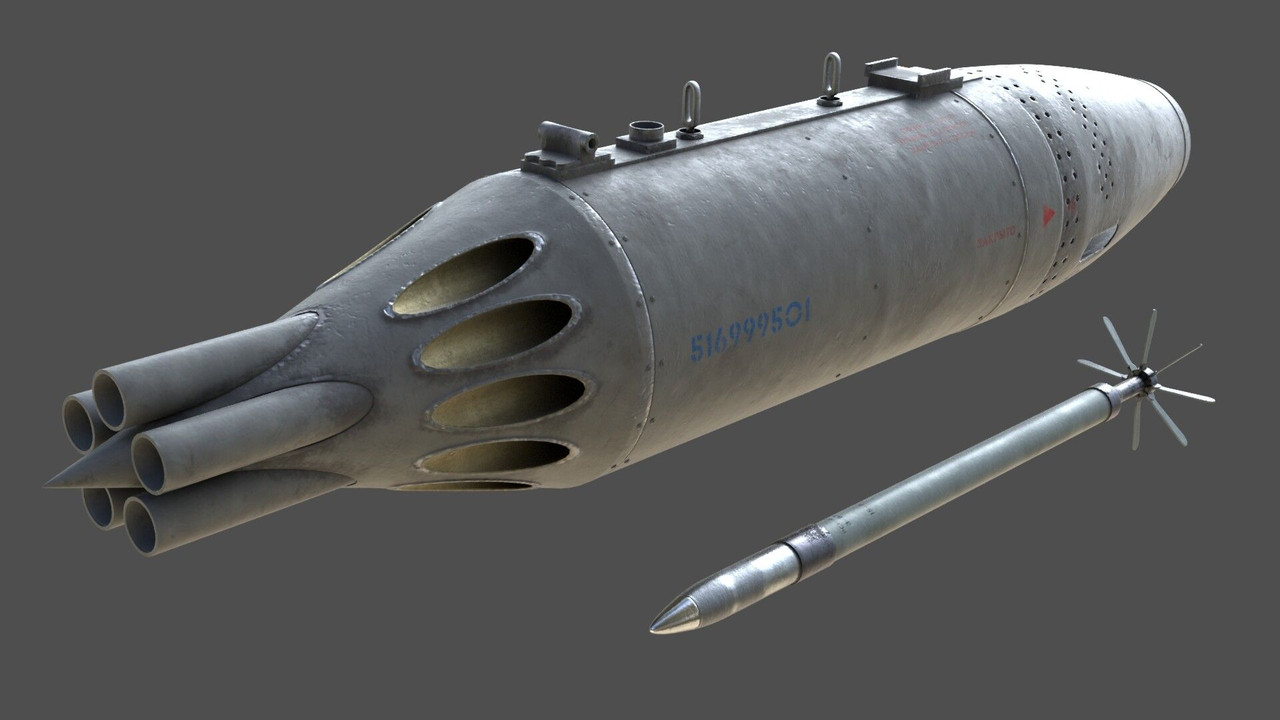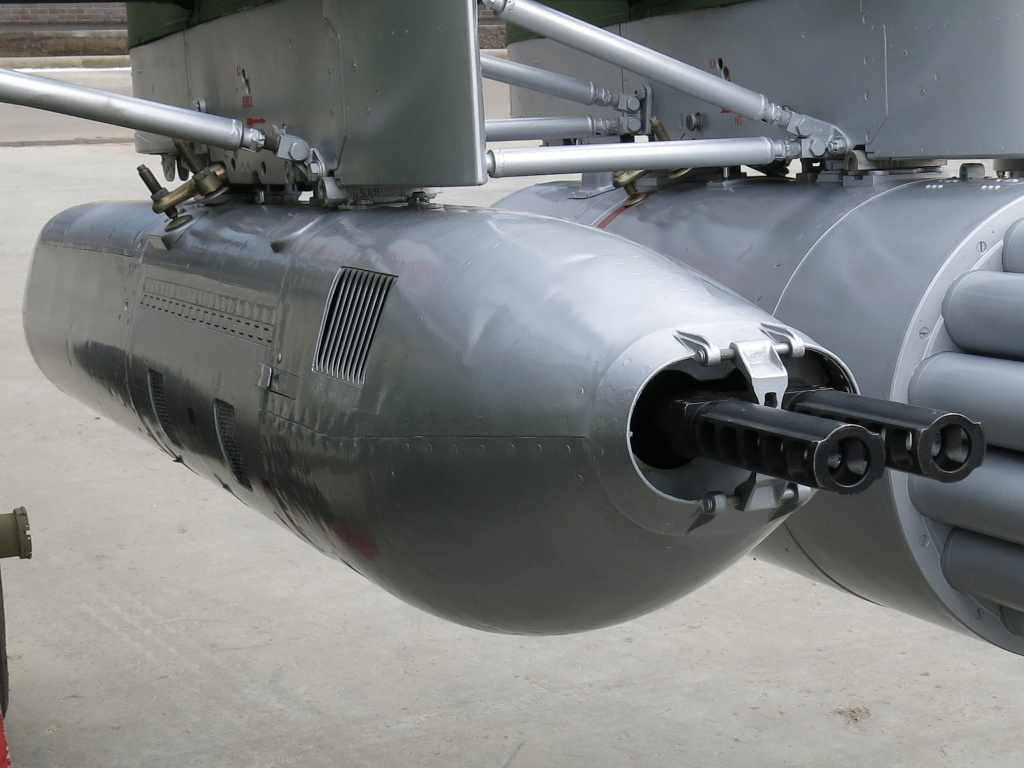 The standard "Soviet silver" version only has the rocket launchers on its hardpoints; this is how it was shown to the public, although I suspect those rocket launchers were just empty shells to save weight.
Flying/Controls
Nothing fancy, since the Yak-36 wasn't a fancy plane at all. Standard controls for pitch, roll and yaw; VTOL controls the exhaust nozzles, trim=trim, and for lack of another slider control the flaps have a simple on/off control with AG1… I suppose you won't use those much anyway, since it's more fun to take off and land (quasi) vertically. AG7 toggles nav lights, and AG8 toggles the RCN's (puffer nozzles) –although I don't know why you would want to turn those off.
Everything else, such as it is, is automatic.
Taking off is easy; VTOL down all the way, power up to 100%, and away you go –albeit somewhat slowly. Watch out with the transition to horizontal flight; do it too quickly when the plane has insufficient forward speed, and you'll simply drop out of the sky. Start by switching to a 45-degree nozzle setting when airborne, pick up speed until some 200 kph, then go to horizontal flight… but keep your hands on the controls at all times.
When going from horizontal flight to hovering, just VTOL down and keep the plane somewhat in check with pitch control. Forget about coming to a complete standstill or flying backwards; it's not a helicopter or Harrier. It does the hovering job quite well, though… great for taking shots at ground targets, but you'll also be a sitting duck.
Like the Harrier, this is no flashy supersonic fighter; you can push the limit at altitude, or go supersonic in a dive… but don't expect too much of low-altitude level flight. It's fast, but not that fast. Again, the plane is rather underpowered for its role; add a single 500 kg bomb and it probably won't even leave the ground.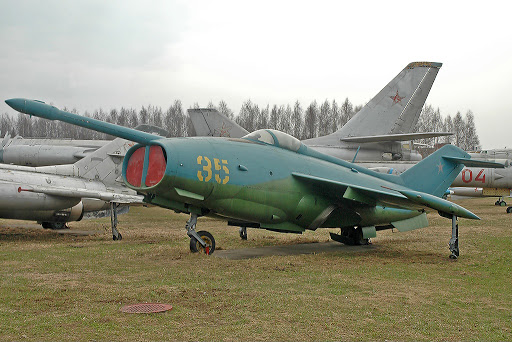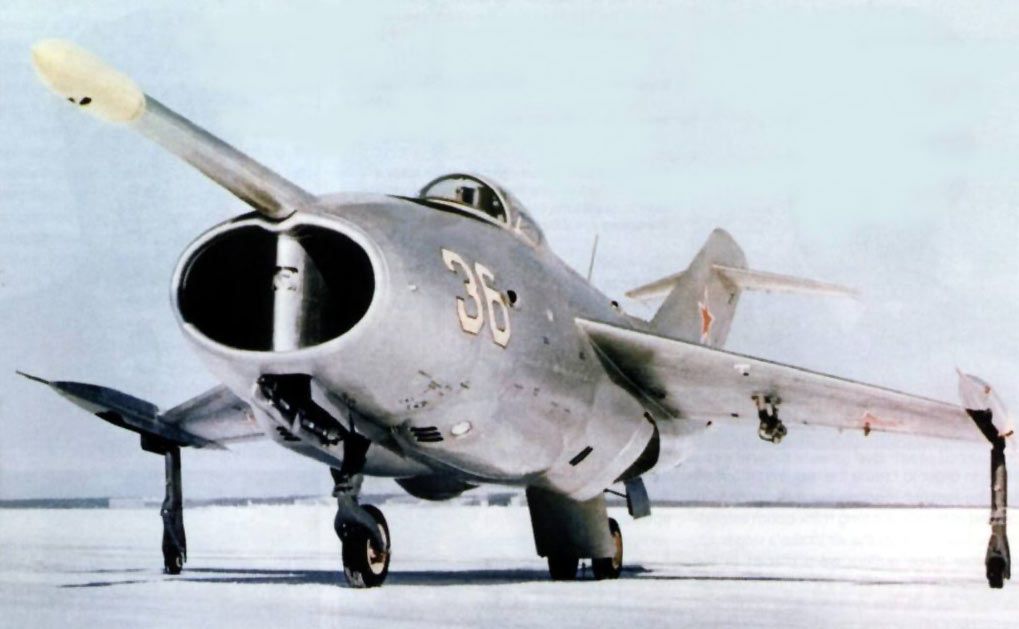 Have fun with this flying wardrobe…
Specifications
Performance
Power/Weight Ratio

1.085

Wing Loading

42.1lbs/ft2 (205.4kg/m2)

Wing Area

369.2ft2 (34.3m2)

Drag Points

1991
Parts
Number of Parts

1359

Control Surfaces

0
---