The Iconic Bush Plane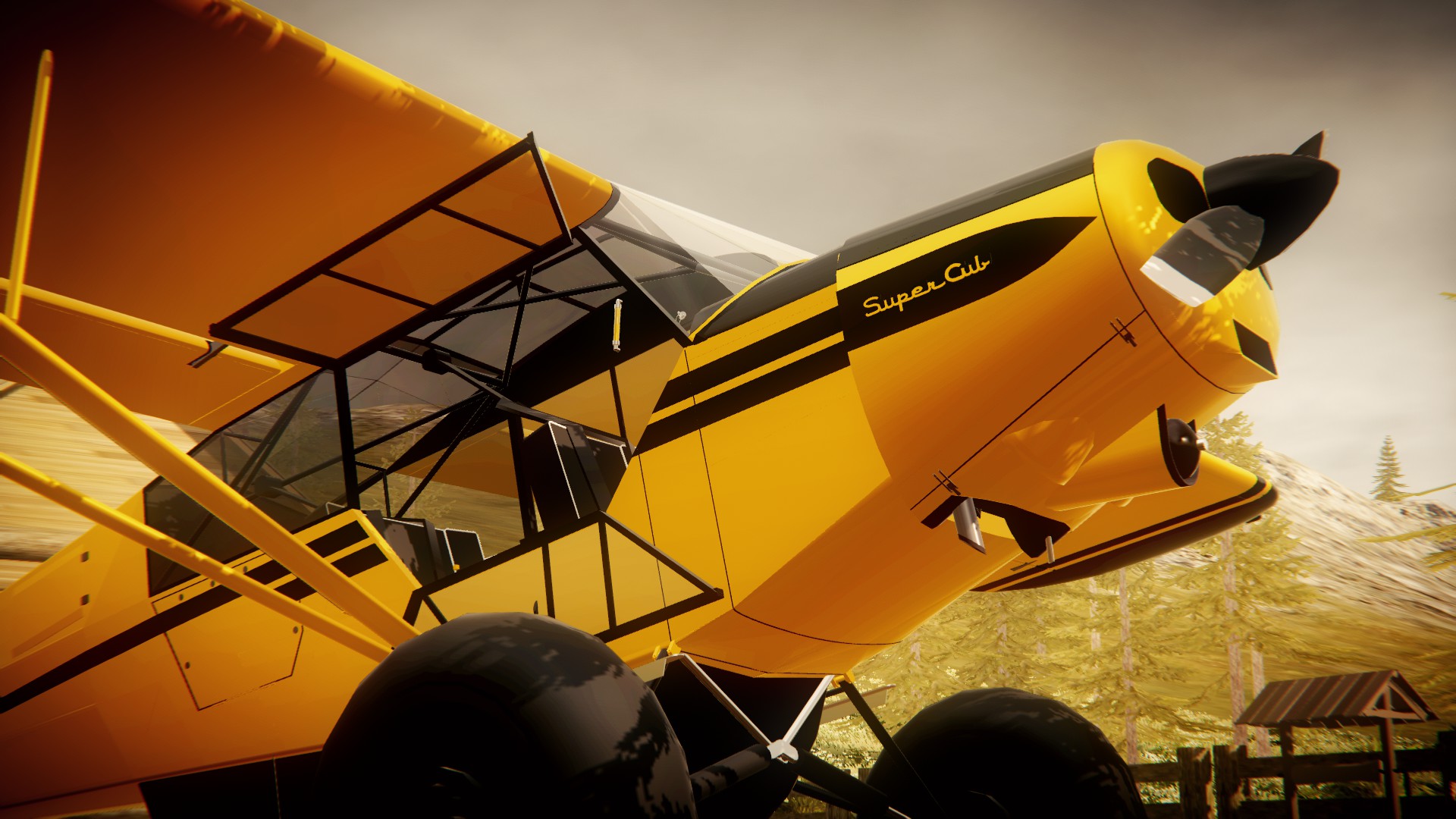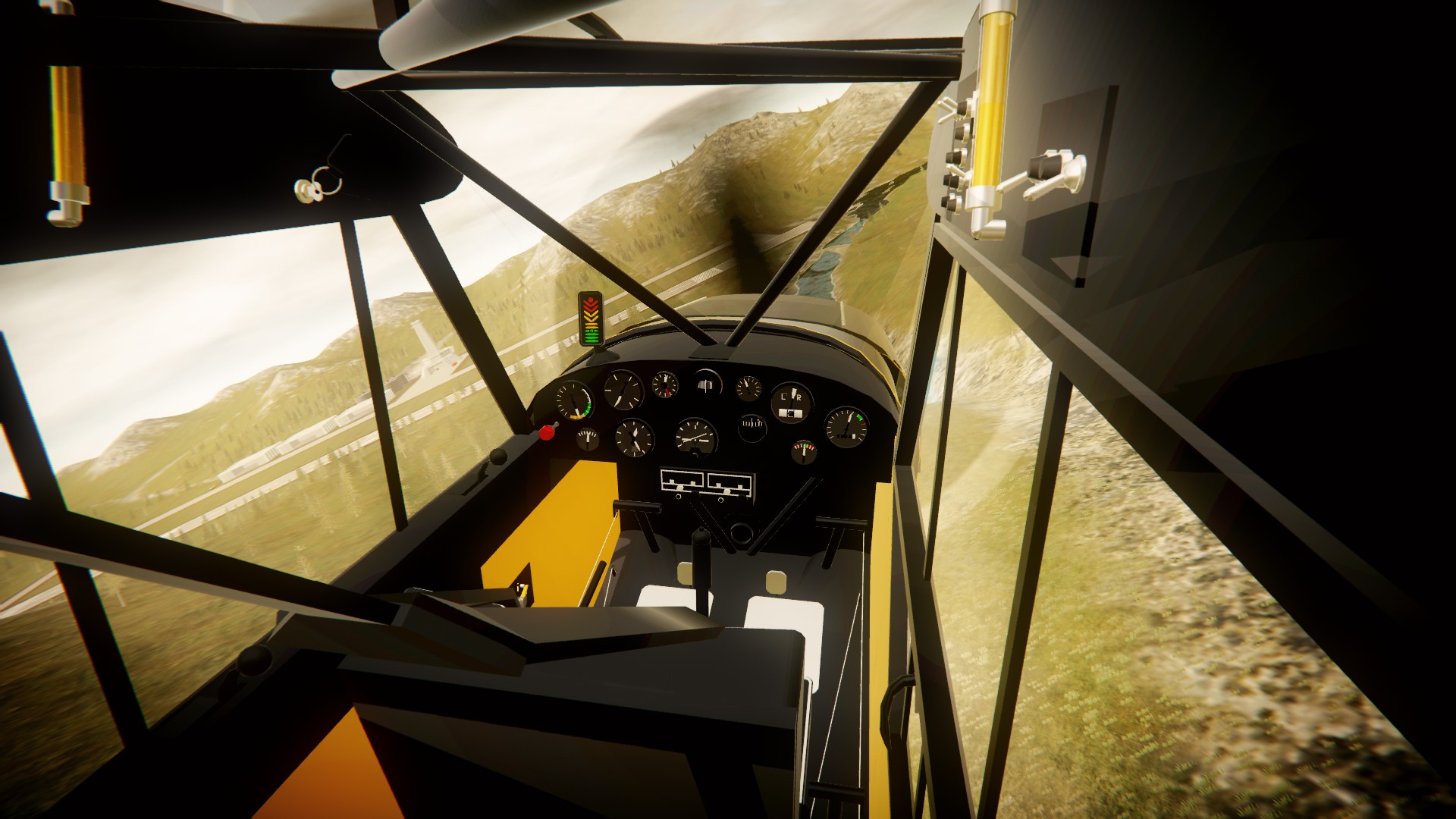 Just under 2 years ago I built Ron Kuzina's Super Cub, but since then, new things were added to the designer and my building skills have progressed, and I really wanted to make a new Cub, and one that was my own custom Cub.
So I've come up with this. This is the most accurate and detailed Super Cub on the site so far, and I'm extremely proud of this.
---
Unlike my Cessna 180, this cub isn't very stock. Modifications compared to a typical super Cub include an extended baggage area, a larger rear window, a belly pod, 35" tyres, and an Angle of Attack indicator.
However, apart from them, this is basically a stock Super Cub. The wings are stock, and so is the engine. There is added tray from the tyres and so the cruising speed has been reduced to about 105 knots (rather than 115 for a stock cub). I did this to keep flying this thing a challenge.
---
Controls:
VTOL down: flaps
Act 1: Door
Act 2: landing lights
Act 7: Parking brake (Anchor on float version)
Gear: Water Rudders (Float version only)
Act 8: Master switch, engine ignition etc


---
Flight
Note that this has a highly comprehensive flight model, including prop wash, prop torque, P-factor and all that fun stuff. So, flying this has it's quirks if you're not used to flying planes in flight simulators.
At least medium physics level is required to fly this plane. (Curse you wobbly joints!)
Takeoff:
This is a taildragger, which means it can easily ground loop. P-factor and the spinning airflow from the prop can easily catch you off-guard. Right rudder is needed to counteract these effects on your takeoff roll.
Make sure you're quick with the rudder to keep going straight and not ground loop. Small movements help.
Take off at about 45 kts.
Flight
75% throttle for cruise.
Landing
Landing is pretty easy. Approach at about 45 kts, or keep the AoA indicator showing full green, but not yellow. Full flaps, cut throttle when you touch down.
---
Pictures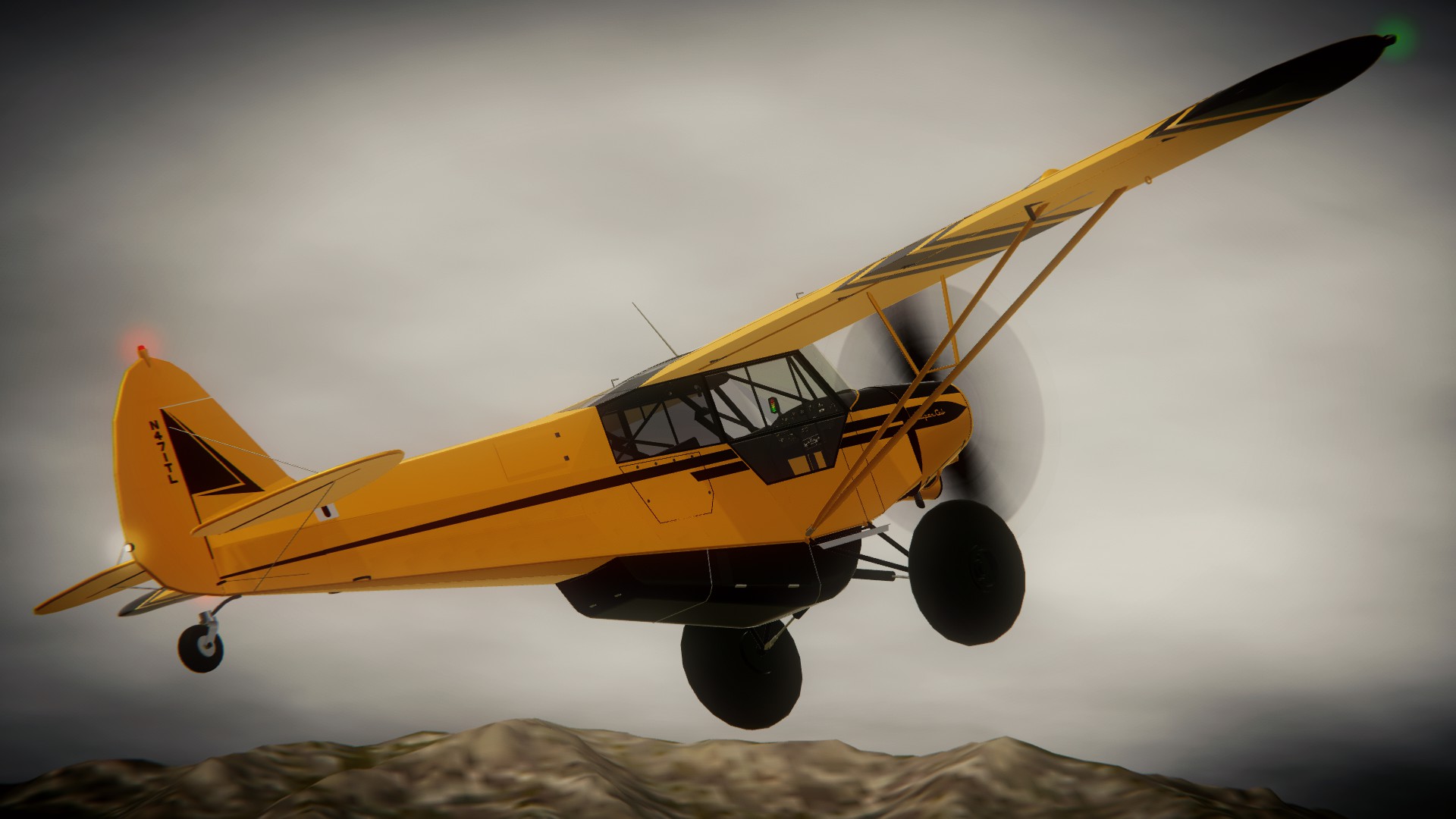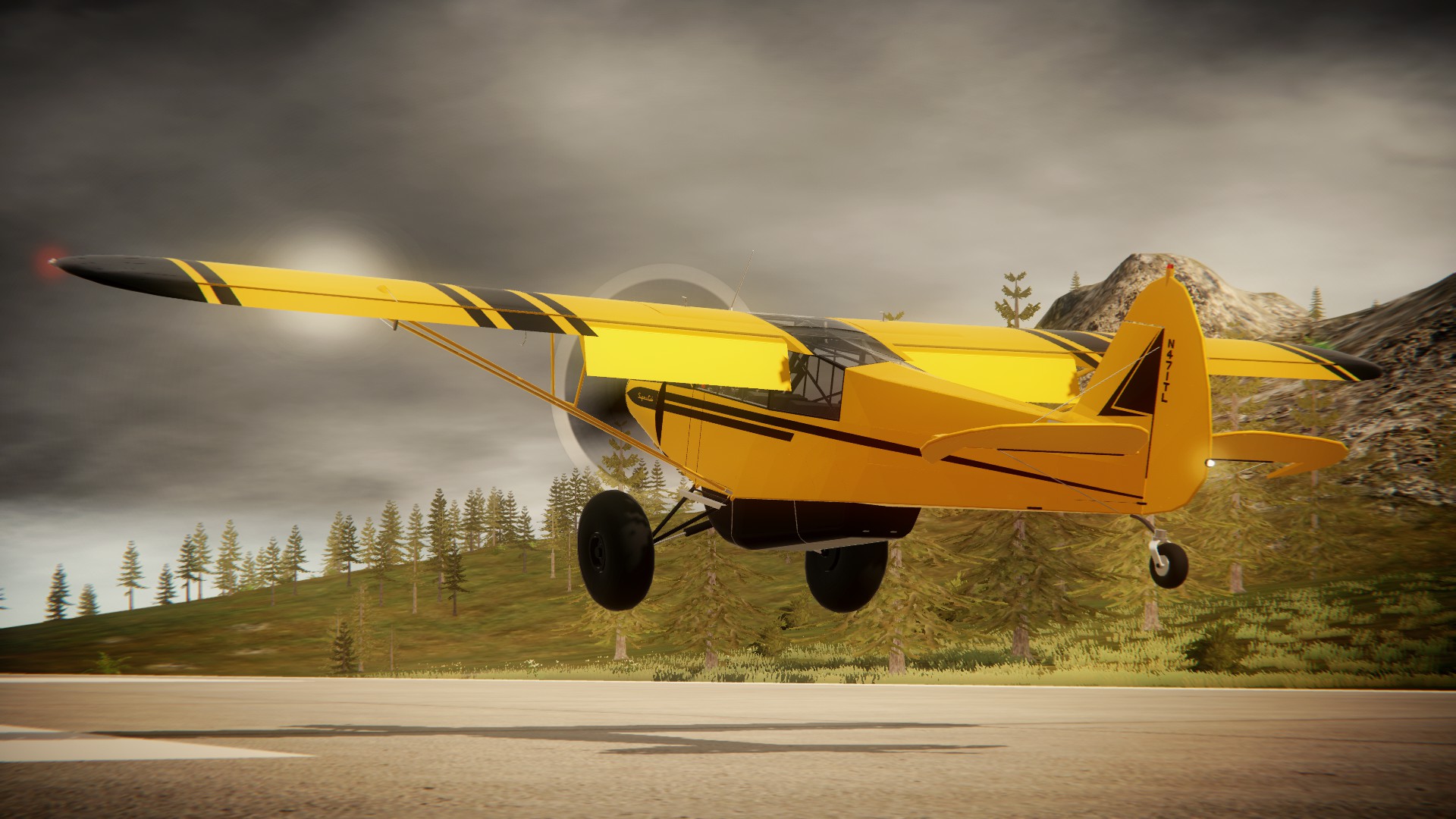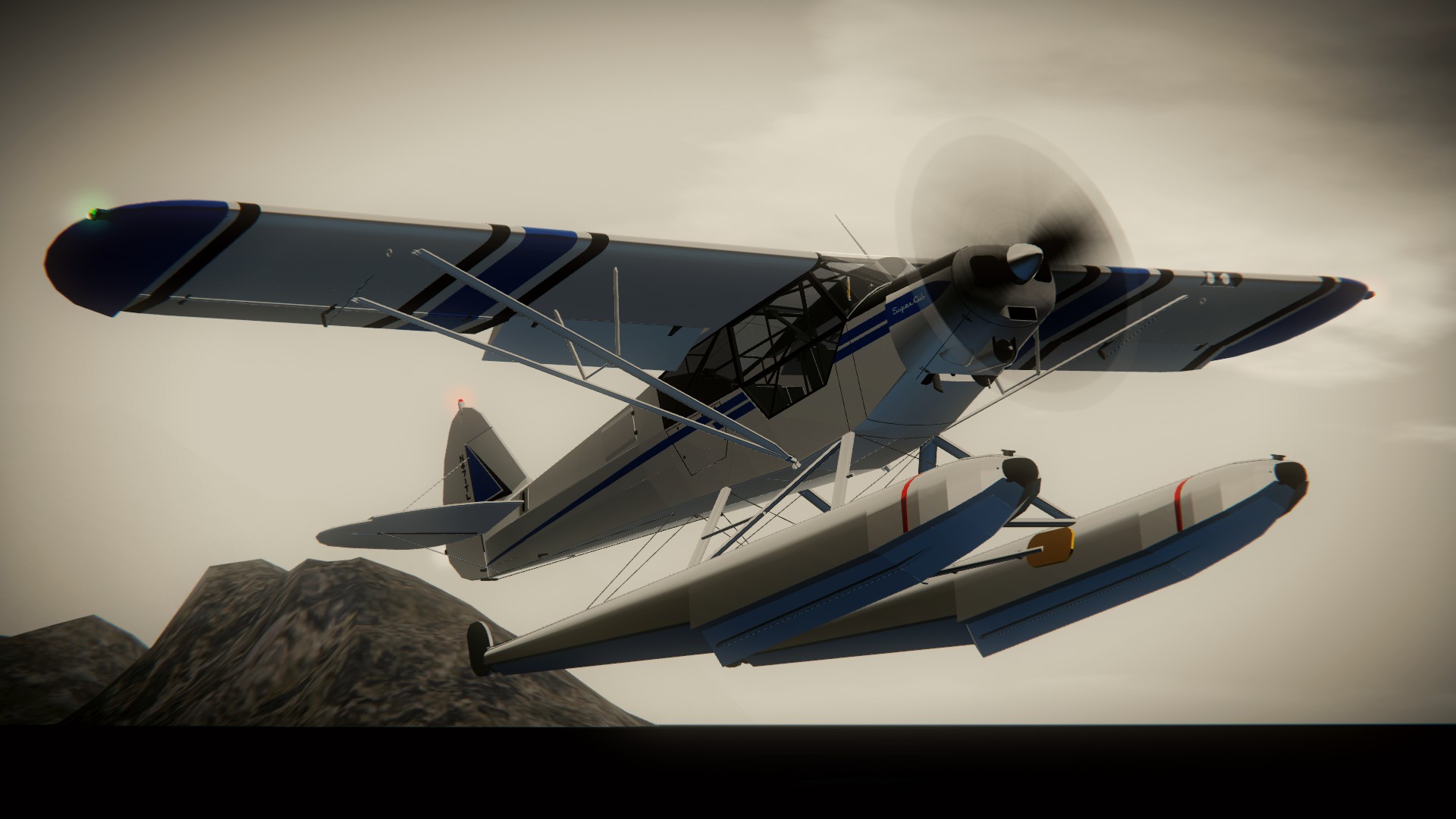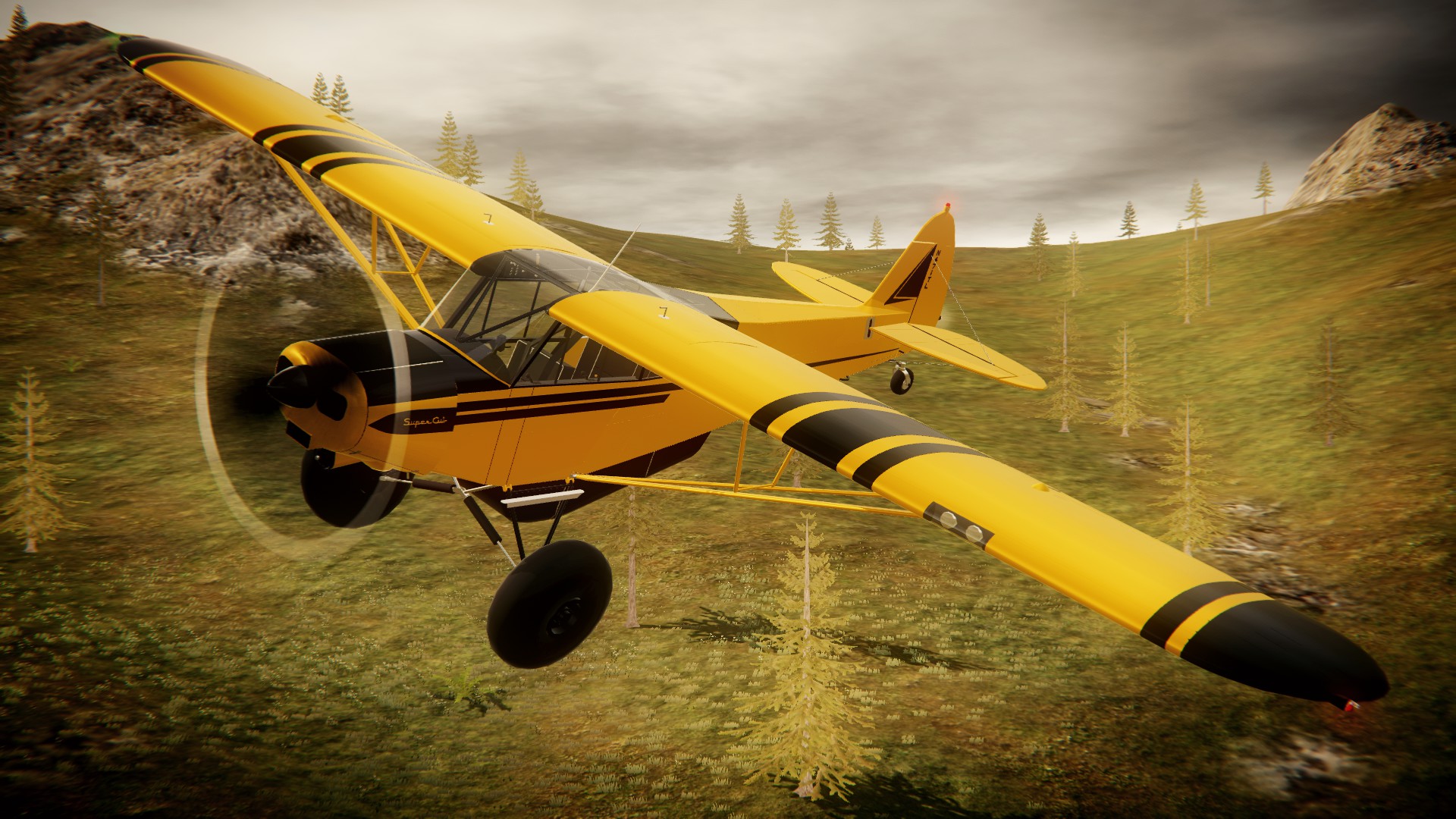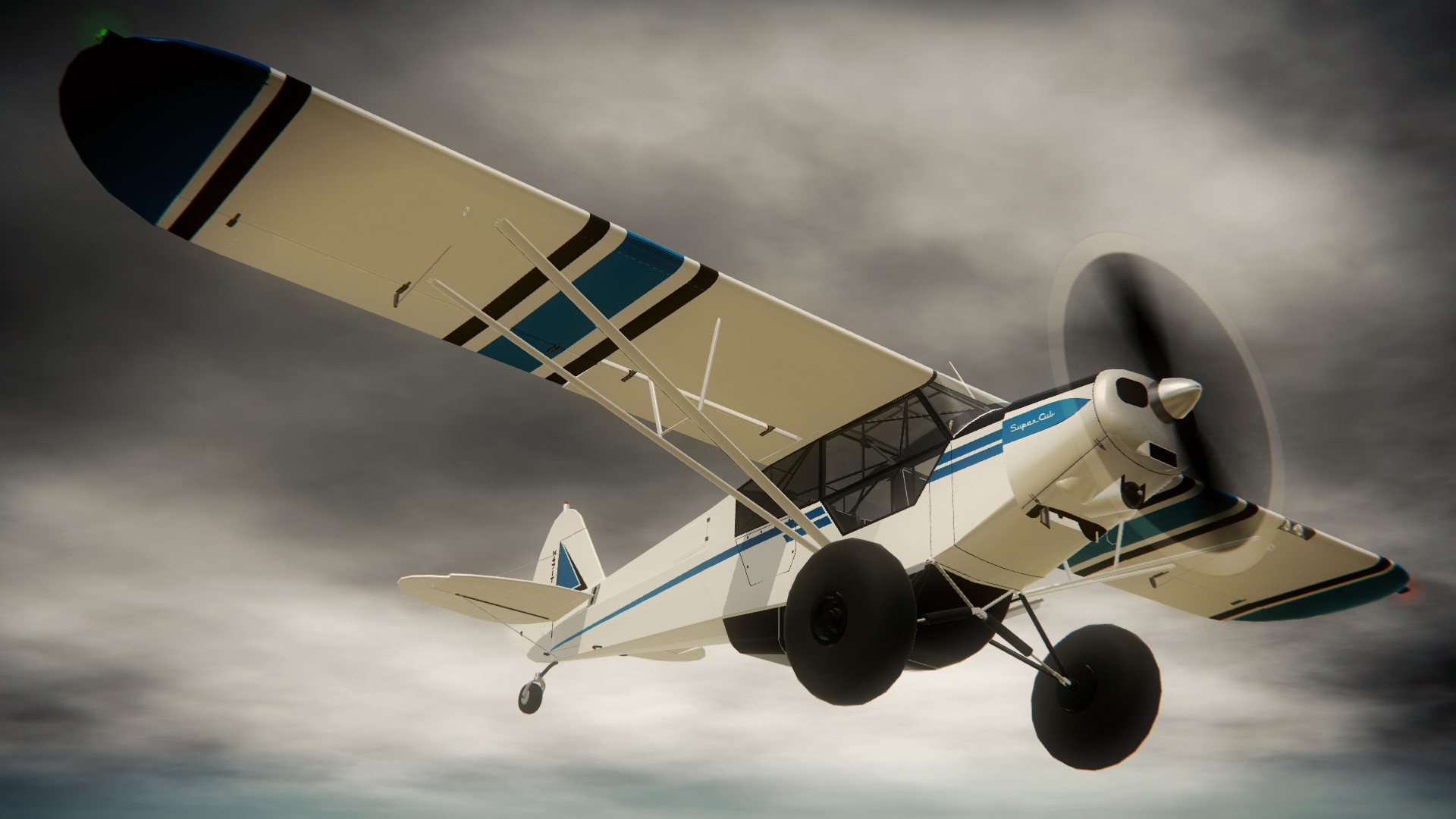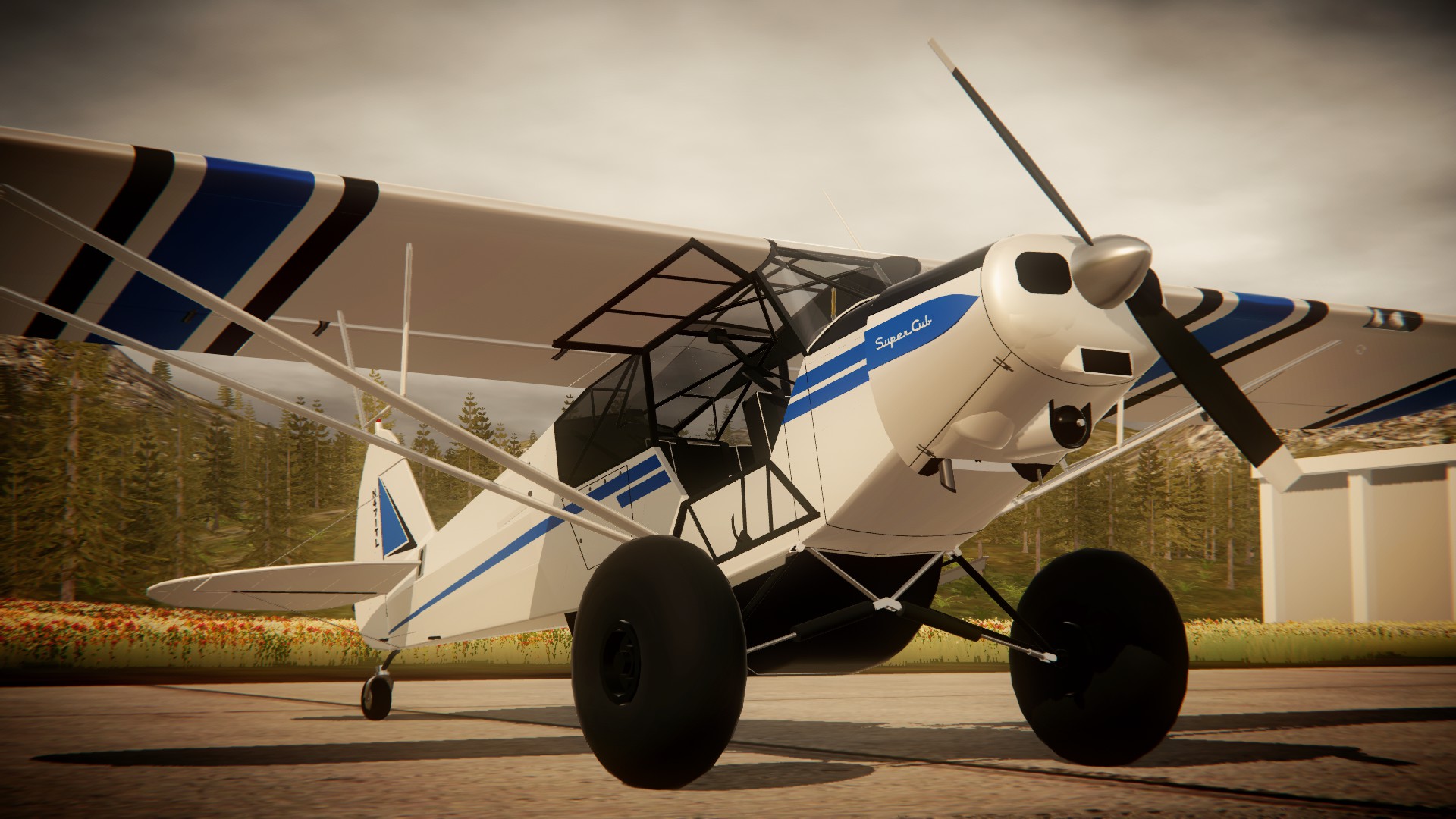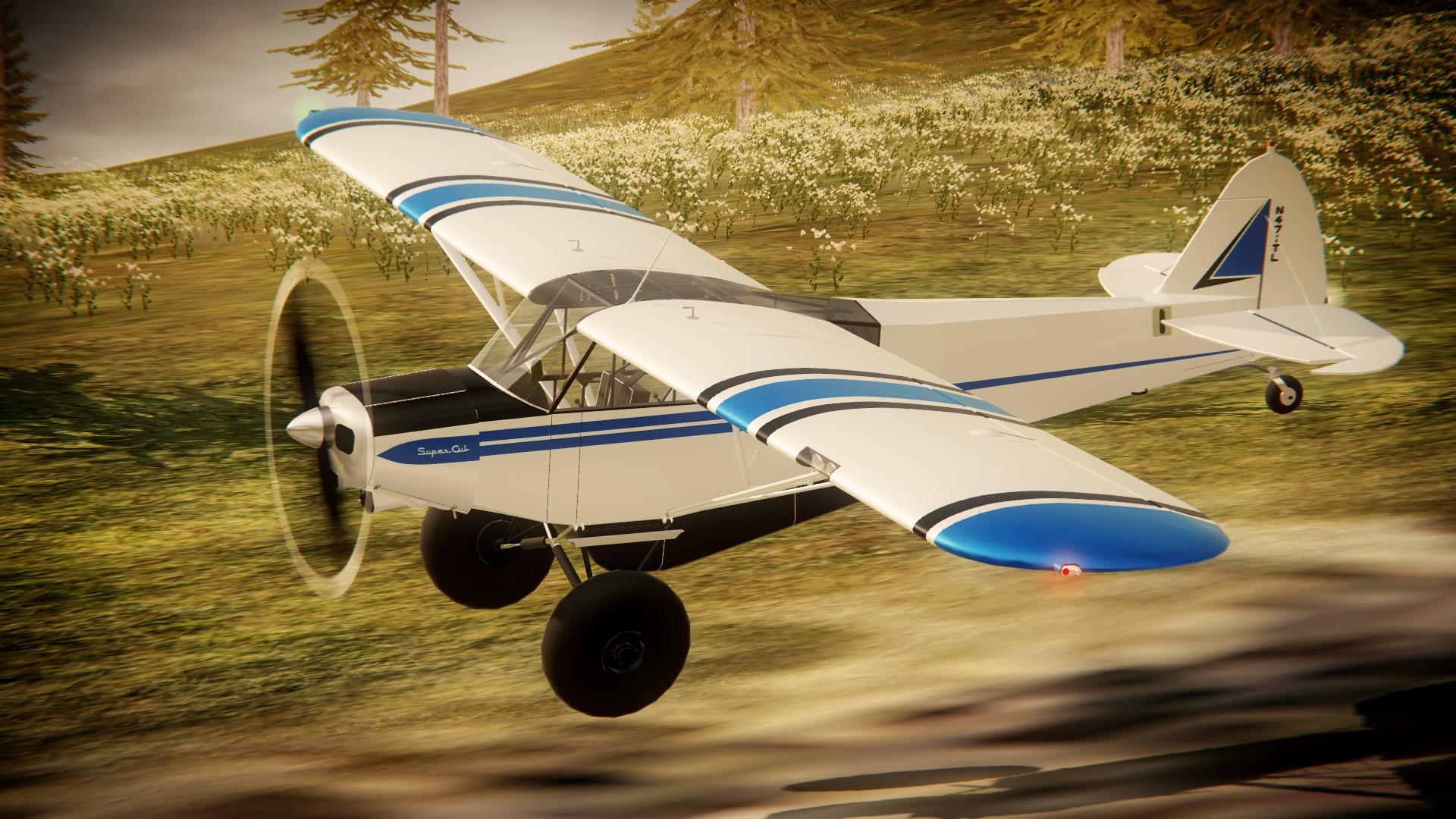 ---
Enjoy!
Specifications
General Characteristics
Predecessor

Piper PA-18 Super Cub

Successors

1 airplane(s)

+14 bonus

Created On

Windows

Wingspan

35.2ft (10.7m)

Length

23.4ft (7.1m)

Height

9.9ft (3.0m)

Empty Weight

1,454lbs (659kg)

Loaded Weight

1,702lbs (772kg)
Performance
Power/Weight Ratio

27.725

Horse Power/Weight Ratio

0.763

Wing Loading

5.9lbs/ft2 (28.6kg/m2)

Wing Area

291.0ft2 (27.0m2)

Drag Points

1334
Parts
Number of Parts

1814

Control Surfaces

7

Performance Cost

6,560
---