---
Yes, you are facing an F-35A(ER) with only 92 parts, I did this because I can no longer stand being attacked by the enemy red A.I., It's time to bring order to my skies!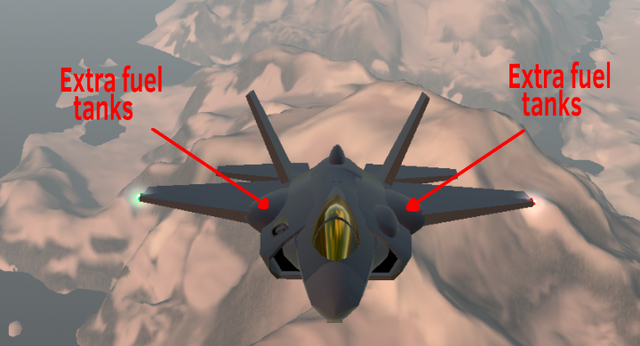 About this version: as the name suggests: F-35A(ER) is an Extended Range version thanks to the huge extra fuel tanks on the wings.
Because of this modification, this F-35 can take off from Wright and land smoothly in Avalanche without needing to refuel in flight, because its autonomy was tripled to meet the requirements of my air force, which has a vast territory with extremely distant islands.
About the Radar Reflector: it is a small piece of equipment installed on the aircraft with the aim of purposely increasing its radar signature, This is to avoid revealing your true signature on the enemies' radar and always keeping your stealth a secret. This is not exclusive to the F-35, practically all stealth aircraft use radar reflectors to hide their stealth. These radar reflectors are also known as Luneburg lenses.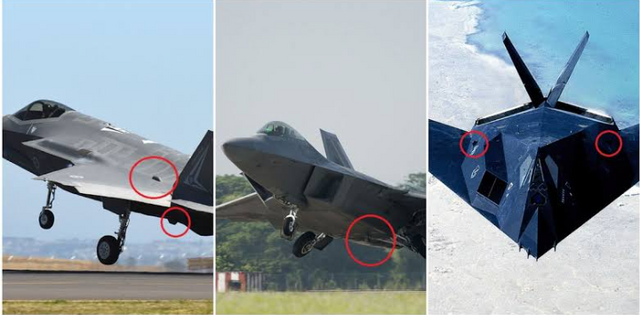 However, what is above this F-35 is not a Lunerbung. Rather, it is a mechanism that activates an F-35 parachute, it is used to assist in landing on short runways and improvised highways. I personally think this is beautiful and stylish so I decided to apply it to my F-35A(ER), although it is just decorative.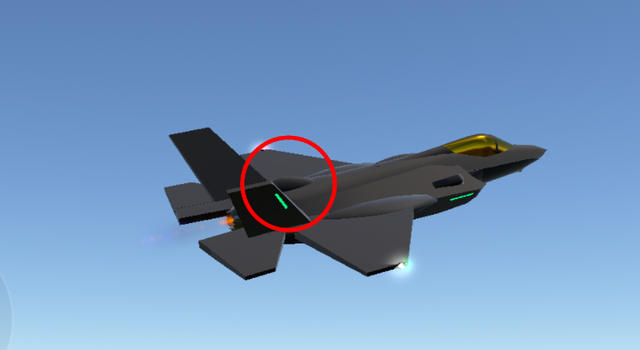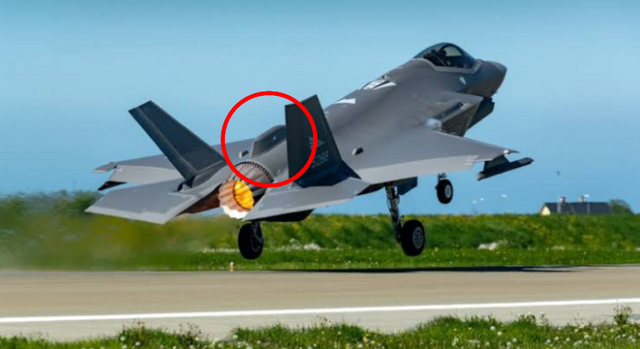 Dininamarca's F-35 taking off (credit to Wikipedia)
---
About the Aircraft: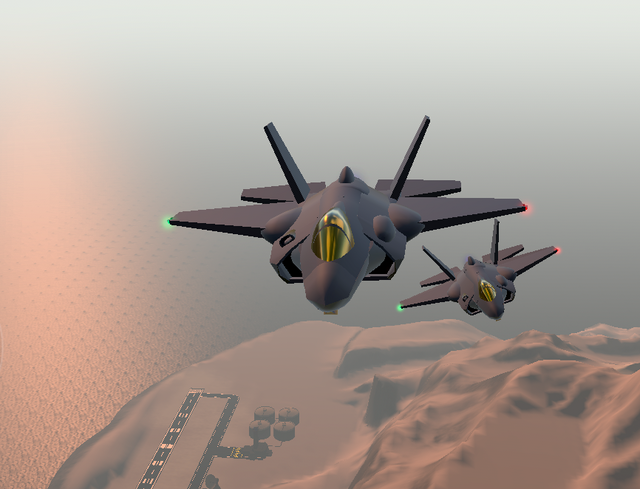 The Lockheed Martin F-35 Lightning II is an American family of single-seat, single-engine, all-weather stealth multirole combat aircraft that is intended to perform both air superiority and strike missions. It is also able to provide electronic warfare and intelligence, surveillance, and reconnaissance capabilities. Lockheed Martin is the prime F-35 contractor, with principal partners Northrop Grumman and BAE Systems. The aircraft has three main variants: the conventional takeoff and landing (CTOL) F-35A, the short take-off and vertical-landing (STOVL) F-35B, and the carrier-based (CV/CATOBAR) F-35C.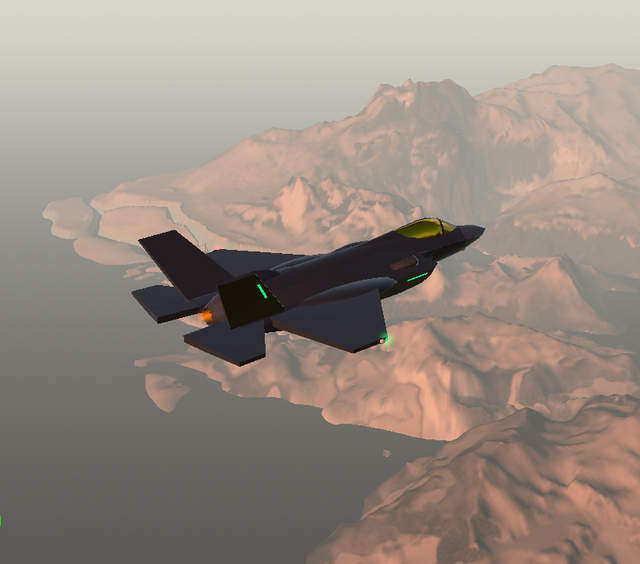 The aircraft descends from the Lockheed Martin X-35, which in 2001 beat the Boeing X-32 to win the Joint Strike Fighter (JSF) program. Its development is principally funded by the United States, with additional funding from program partner countries from the North Atlantic Treaty Organization (NATO) and close U.S. allies, including the United Kingdom, Australia, Canada, Italy, Norway, Denmark, the Netherlands, and formerly Turkey. Several other countries have also ordered, or are considering ordering, the aircraft. The program has drawn much scrutiny and criticism for its unprecedented size, complexity, ballooning costs, and much-delayed deliveries. The acquisition strategy of concurrent production of the aircraft while it was still in development and testing led to expensive design changes and retrofits.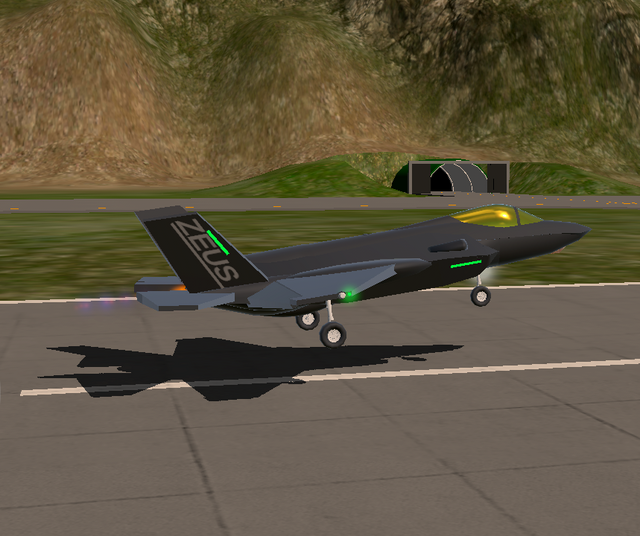 The F-35 first flew in 2006 and entered service with the U.S. Marine Corps F-35B in July 2015, followed by the U.S. Air Force F-35A in August 2016 and the U.S. Navy F-35C in February 2019. The aircraft was first used in combat in 2018 by the Israeli Air Force. The U.S. plans to buy 2,456 F-35s through 2044, which will represent the bulk of the crewed tactical aviation of the U.S. Air Force, Navy, and Marine Corps for several decades; the aircraft is planned to be a cornerstone of NATO and U.S.-allied air power and to operate until 2070.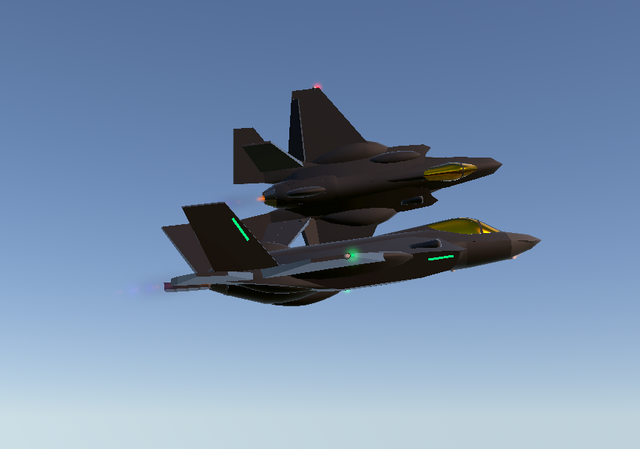 ---
Actual Sample: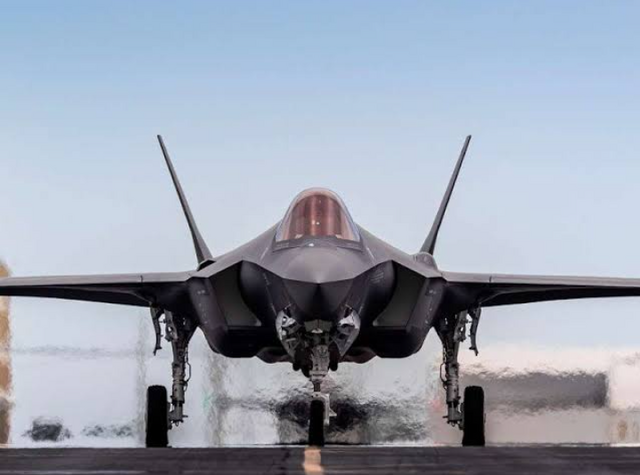 Image Credit: Wikipedia
Reference: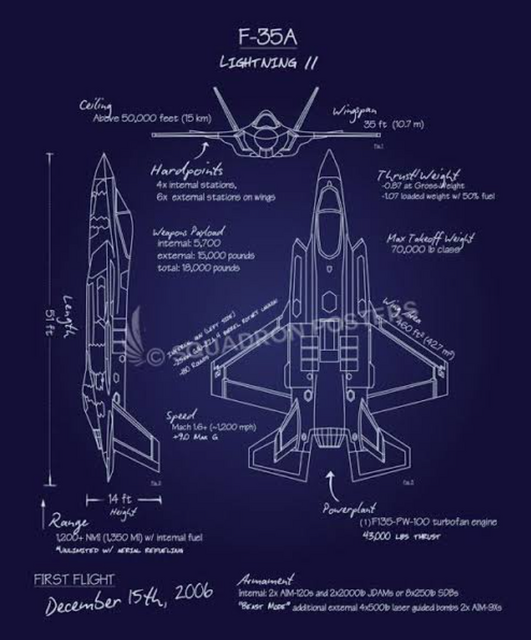 Image Credit: Squadron Posters
---
This aircraft follows all the basic AI requirements. It is specially designed for Artificial Intelligence [AI] to simulate air traffic, it is able to land and take off with extreme precision at the main airports in the game, it is also a playable aircraft, you can enjoy air collisions, target shooting or just enjoy of a more realistic air traffic.
How to make it operational:
Step 1: Download and save this aircraft to your collection
Step 2: Activate in-game AI air traffic in sandbox mode and wait patiently on the ground until the aircraft is spawned
If the aircraft is not spawning, remove decorative details such as lights, letters and numbers on the fuselage, then repeat the process again until the aircraft is spawned in your skies.
---
Controls: Standard
---
Comics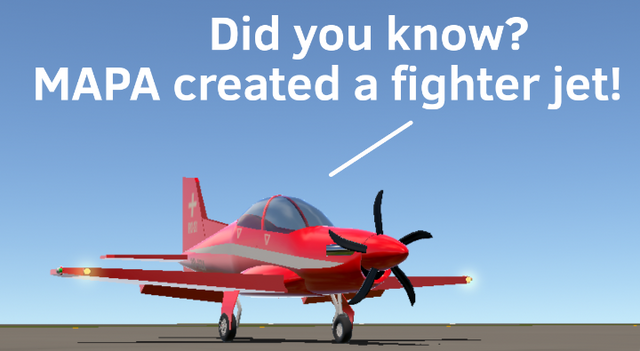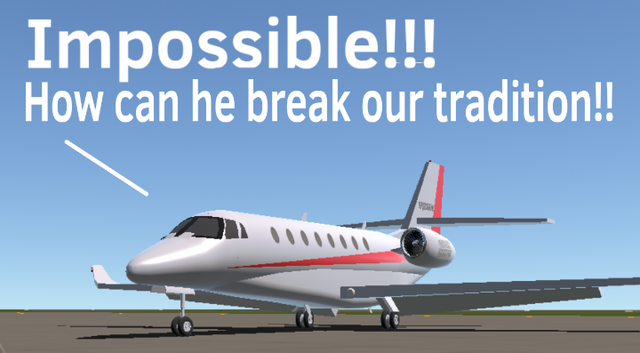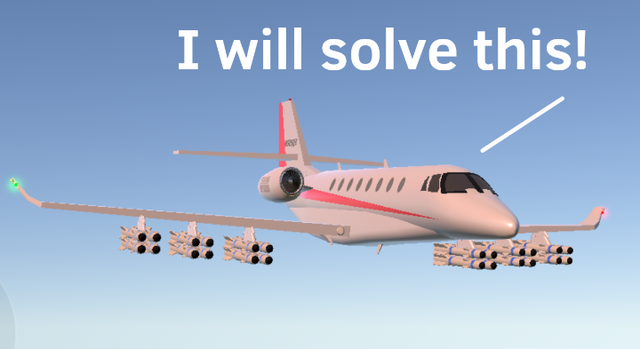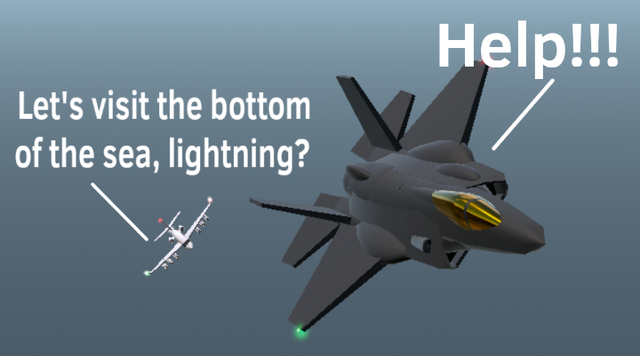 Google Translation:
Pilatus: Did you know?
MAPA created a fighter jet!
Sovereign: impossible!!! How can he break our tradition!!
-I will solve this!!!
-Let's visit the botton of the sea, lightning?
Lightning: Help!!!
---
Thank you for your attention, Good flight!
---
Variants: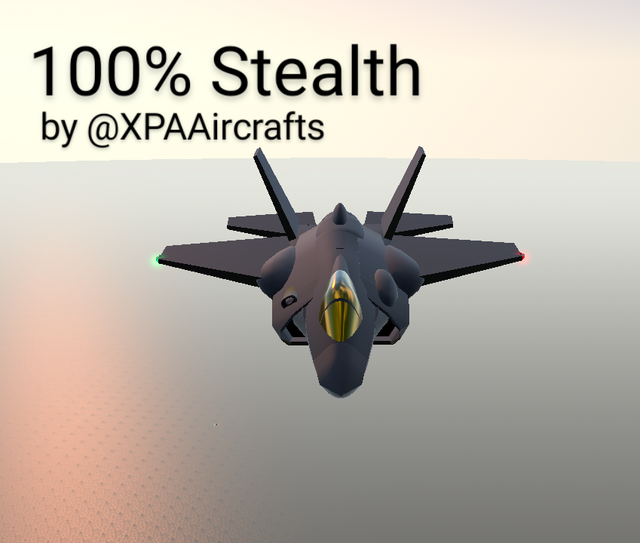 100% Stealth version of @XPAAircrafts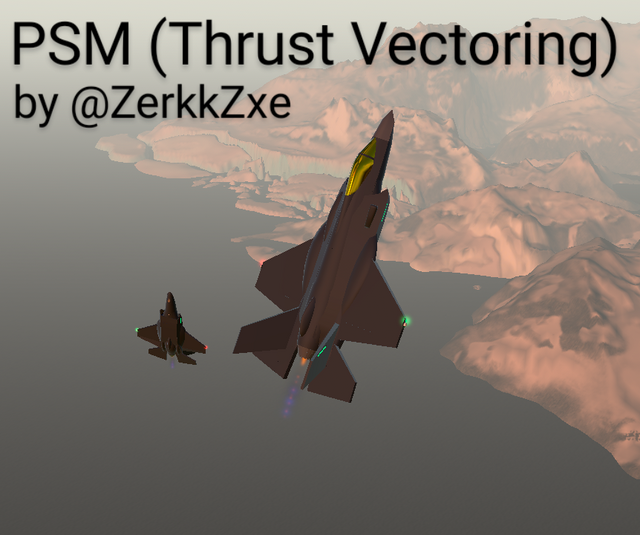 PSM (Vectoring Thrust) version by @ZerkkZxe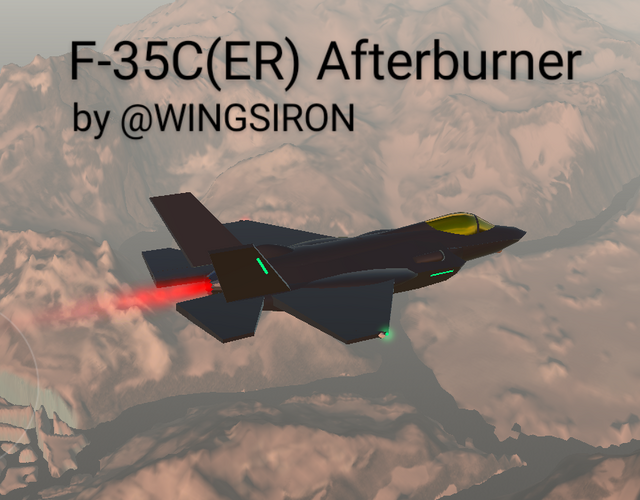 Version with Red Afterburner, adapted for aircraft carriers by @WINGSIRONDYNAMIC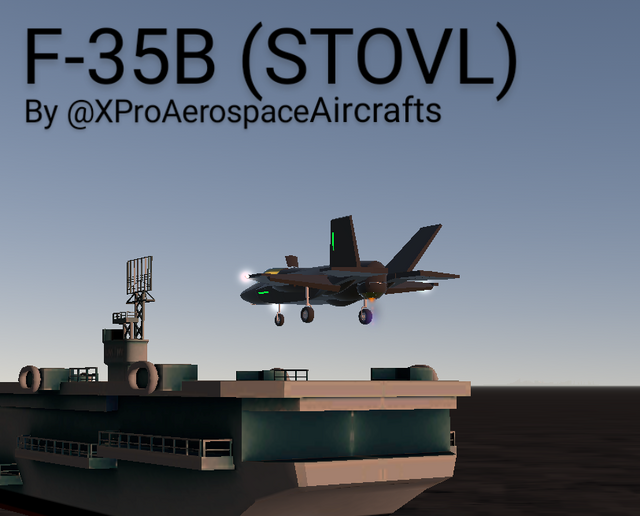 STOVL version by @XProAerospaceAircrafts
Specifications
General Characteristics
Successors

6 airplane(s)

+462 bonus

Created On

Android

Wingspan

49.5ft (15.1m)

Length

68.0ft (20.7m)

Height

20.1ft (6.1m)

Empty Weight

1,245lbs (564kg)

Loaded Weight

26,284lbs (11,922kg)
Performance
Power/Weight Ratio

1.282

Wing Loading

39.3lbs/ft2 (191.8kg/m2)

Wing Area

669.1ft2 (62.2m2)

Drag Points

6462
Parts
Number of Parts

92

Control Surfaces

4

Performance Cost

445
---