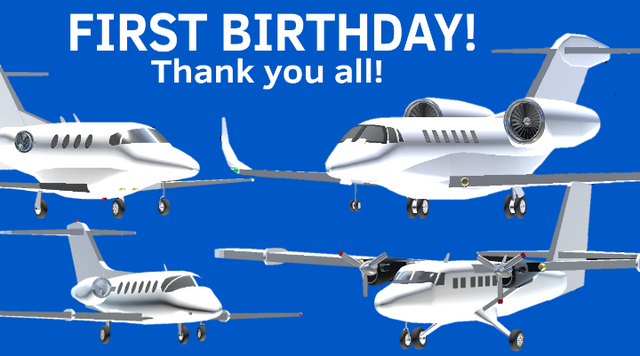 MAPA Aviation is officially completing one year of existence in this beloved community, a year of pioneering and inspiration for new players, I want to thank everyone in the community who supported me and helped me get here, I will be eternally grateful to you! And to show my gratitude, nothing better than giving you the famous and stylish CitationX with just 90 pieces and following my tradition of being compatible even with mobile potatoes 😁, I hope you like the gift 🎁
---
---
This aircraft follows all the basic AI requirements. It is specially designed for Artificial Intelligence [AI] to simulate air traffic, it is able to land and take off with extreme precision at the main airports in the game, it is also a playable aircraft, you can enjoy air collisions, target shooting or just enjoy of a more realistic air traffic.
How to make it operational:
Step 1: Download and save this aircraft to your collection
Step 2: Activate in-game AI air traffic in sandbox mode and wait patiently on the ground until the aircraft is spawned
If the aircraft is not spawning, remove decorative details such as lights, letters and numbers on the fuselage, then repeat the process again until the aircraft is spawned in your skies.
---
Tags: AI Planes / Auto Spawn / AI Air Traffic / Artificial Intelligence / AI controlled.
MAPA Aviation 2023
---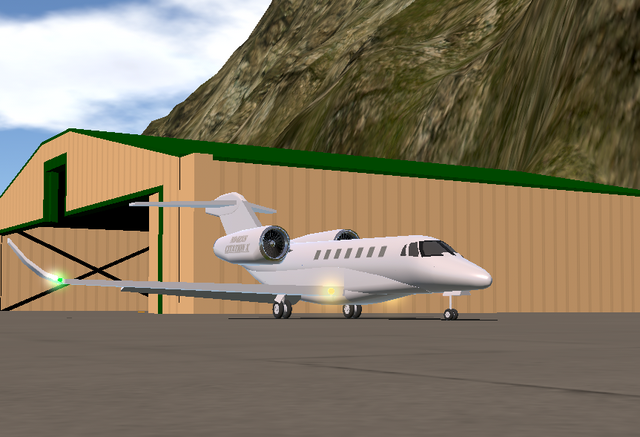 About the Aircraft:
The Cessna Citation X is an American business jet produced by Cessna and part of the Citation family. Announced at the October 1990 NBAA convention, the Model 750 made its maiden flight on December 21, 1993, received its type certification on June 3, 1996, and was first delivered in July 1996. The updated Citation X+ was offered from 2012 with a 14 in (360 mm) cabin stretch and upgraded systems. Keeping the Citation III fuselage cross section, it has a new 37° swept wing with an area of 527 ft² (49 m2) for a fast Mach 0.935 MMo and a 36,600 lb (16.6 t) MTOW for a 3,460 nmi (6,408 km) range, a T-tail and two 7,034 lbf (31.29 kN) AE3007 turbofans. After 338 deliveries, production ended in 2018.
When the Citation X was announced, the Citation 650 series, the "family" at the top of the product line, the Citations III, VI, and VII, was eight years old. In 1990, Cessna made a proposition for an improved 650 model to their Customer Advisory Council. The council was interested in some new elements such as increased speed and a pressurized baggage compartment. This pushed Cessna toward the Citation X program, which became the new 750 series.
Cessna wanted to improve the image of the Citation family. The Citation models that emerged in the 1970s were originally intended to be practical and with good handling qualities. Consequently, they turned out to be much slower than the competing Learjets. Cessna had difficulties in shedding the popular image of the Citation as a slow airplane, even though their jets had eventually become as fast as the competition.
The development of the Citation X was first announced at the National Business Aviation Association Convention in New Orleans in October 1990, with the first prototype making its maiden flight on December 21, 1993. Originally scheduled for August 1995, the certification of the Cessna Citation X was delayed several times. First, failure of the airframe and engine to meet Federal Aviation Administration requirements caused the planned certification date postponement to late November 1995. The main delay reasons were troubles integrating the avionics and the engine to the aircraft, high-altitude and low-speed engine flameout (high wing attack angles caused insufficient airflow), engines not meeting the bird strike criteria and directional stability challenges. Efforts to increase the maximum take-off weight of the Citation X by about 800 pounds again delayed the FAA certification schedule, this time to April 1996. These changes were aimed at permitting a full-fuel payload of 1,400 pounds (seven passengers), but Cessna had difficulty achieving a balance between reducing Citation X cabin noise and minimizing the extra weight of sound-dampening materials. The certification, FAA FAR Part 25, Amendment 74, Certification 3, was finally achieved on June 3, 1996.
The first Citation X was delivered in July 1996 to golfer and long-time Cessna customer Arnold Palmer. Once in use, the Citation X continued to set speed records. Arnold Palmer set one of them in September 1997: 473 knots (876 km/h) on a 5,000 km closed course. In February 1997, the Citation X design team was awarded the National Aeronautic Association's Robert J. Collier Trophy. The Citation X was approved by Transport Canada on May 22, 1998, and by the European Joint Aviation Authorities in 1999. In October 2000, Cessna announced an upgrade for all Citation Xs to be delivered after January 1, 2002. The main characteristics of this upgraded version were a 5% increase in thrust, a 400 lb (180 kg) increase in maximum take-off weight, and improved Honeywell avionics.
Citation X+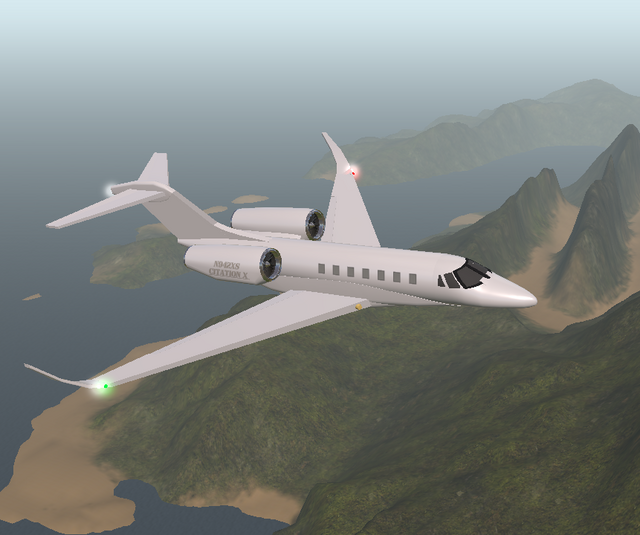 In 2010, Cessna initiated a major update of the aircraft, initially dubbed the Citation Ten, which included upgraded AE3007C2 engines with new fans, Garmin G5000 flight displays with three 14-inch (36 cm) screens, and a heads-up display. The elliptical winglets that were available as an aftermarket option on the Citation X became standard, and a stretch of 38 centimetres (15 in) was incorporated to improve passenger comfort. Due to a 1.4% improvement in Specific Fuel Consumption (SFC) and increased thrust, the Citation X+ can support an increase in payload of 97 kilograms (214 lb), an increase in cruise speed at FL490 from 460 to 479 knots, and a range increase of 190 nmi (352 km). First flight was completed on January 17, 2012. The height has been increased to 19 ft 3 in (5.85 m), length increased to 73 ft 7 in (22.43 m), wing span has been expanded to 69 ft 2 in (21.1 m), maximum takeoff weight has increased to 36,600 lb (16,602 kg), maximum cruise speed has increased to 527 knots (606 mph; 976 km/h) at FL350, and maximum range has increased to 3,242 nautical miles (3,731 mi; 6,004 km) (MTOW, Full Fuel, Optimal Climb and Descent, Mach 0.82 Cruise, FL450)
---
Images: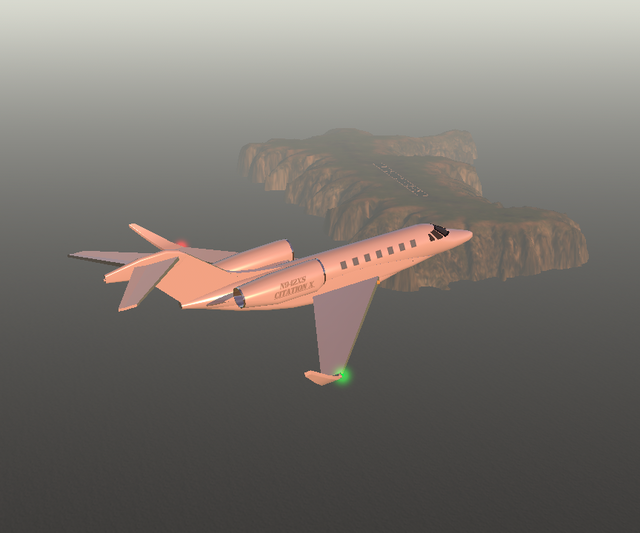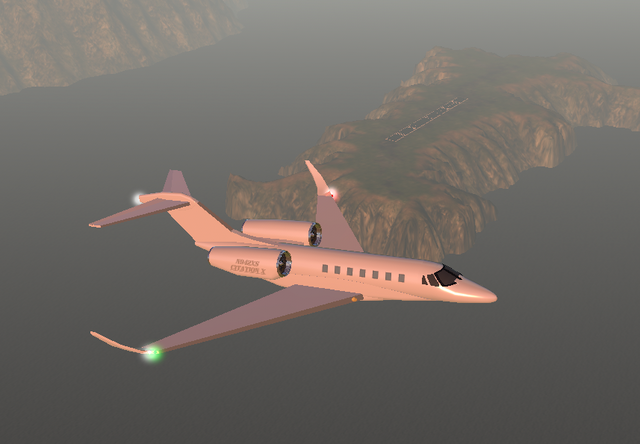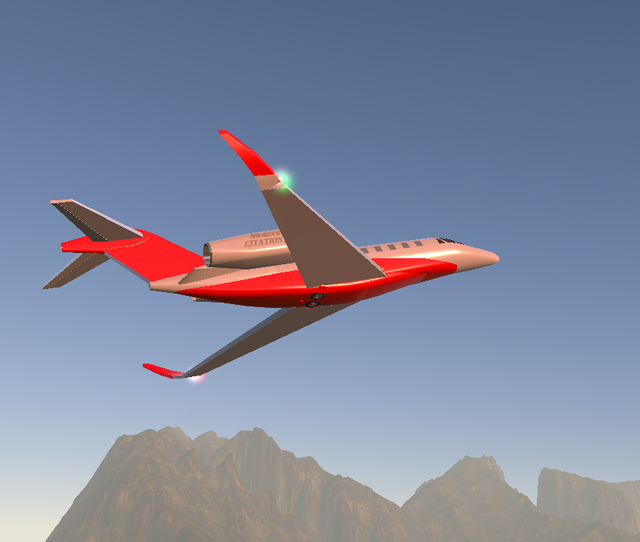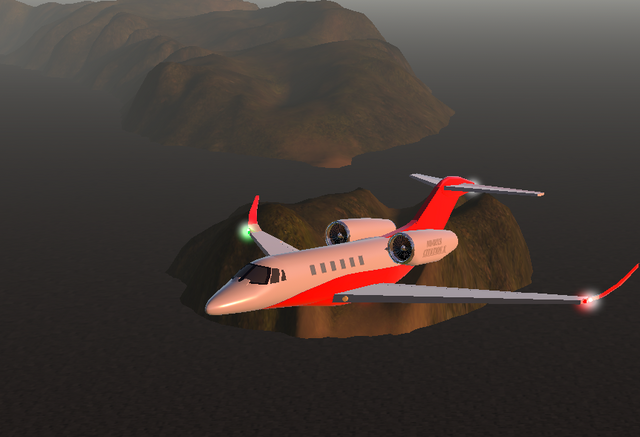 Actual Sample: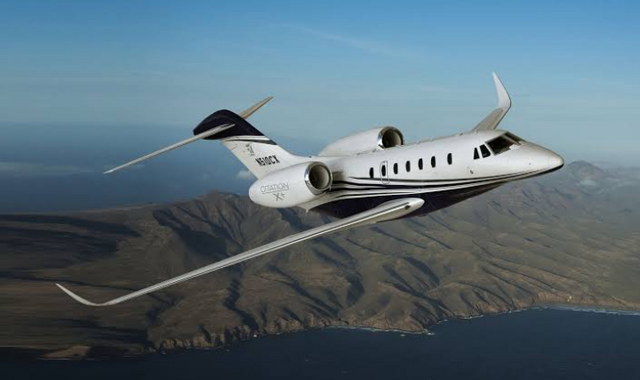 Image Credit: Business Jet Traveler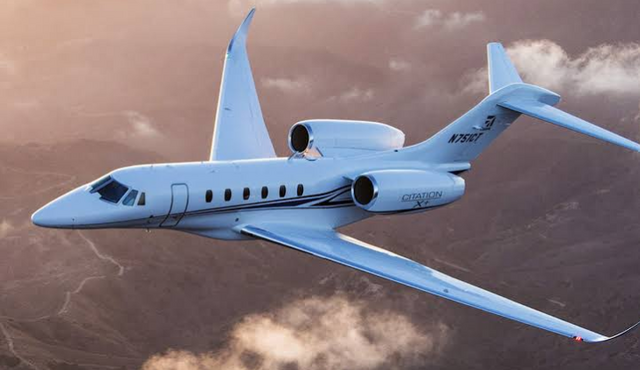 Image Credit: Europair
---
Controls: Standard
Once again, thank you very much for your attention and loyalty, now let's fly!, Good flight!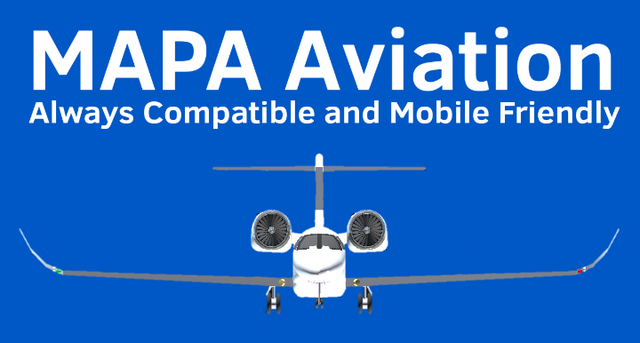 Specifications
General Characteristics
Successors

7 airplane(s)

+70 bonus

Created On

Android

Wingspan

100.9ft (30.8m)

Length

104.6ft (31.9m)

Height

28.1ft (8.6m)

Empty Weight

30,293lbs (13,740kg)

Loaded Weight

43,555lbs (19,756kg)
Performance
Power/Weight Ratio

3.095

Wing Loading

30.7lbs/ft2 (149.7kg/m2)

Wing Area

1,420.7ft2 (132.0m2)

Drag Points

3932
Parts
Number of Parts

90

Control Surfaces

7

Performance Cost

485
---