This aircraft follows all the basic AI requirements. It is specially designed for Artificial Intelligence [AI] to simulate air traffic, it is able to land and take off with extreme precision at the main airports in the game, it is also a playable aircraft, you can enjoy air collisions, target shooting or just enjoy of a more realistic air traffic.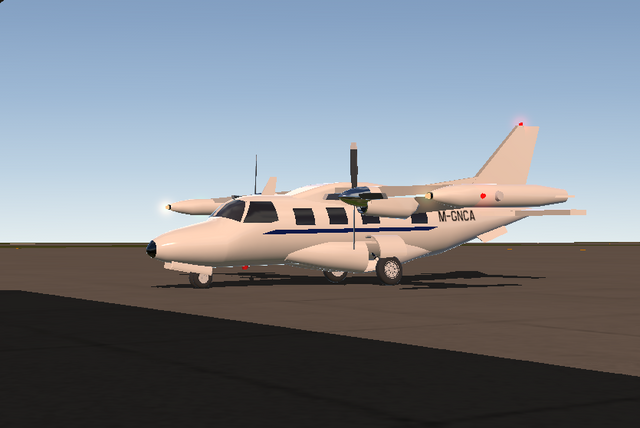 MAPA Aviation · 2023
---
Wiki:
The Mitsubishi MU-2 is a Japanese high-wing, twin-engine turboprop aircraft with a pressurized cabin manufactured by Mitsubishi Heavy Industries. It made its maiden flight in September 1963 and was produced until 1986. It is one of postwar Japan's most successful aircraft, with 704 manufactured in Japan and San Angelo, Texas, in the United States.
Work on the MU-2, Mitsubishi's first postwar aircraft design, began in 1956. Designed as a light twin turboprop transport suitable for a variety of civil and military roles, the MU-2 first flew on 14 September 1963. This first MU-2, and the three MU-2As built, were powered by the Turbomeca Astazou turboprop.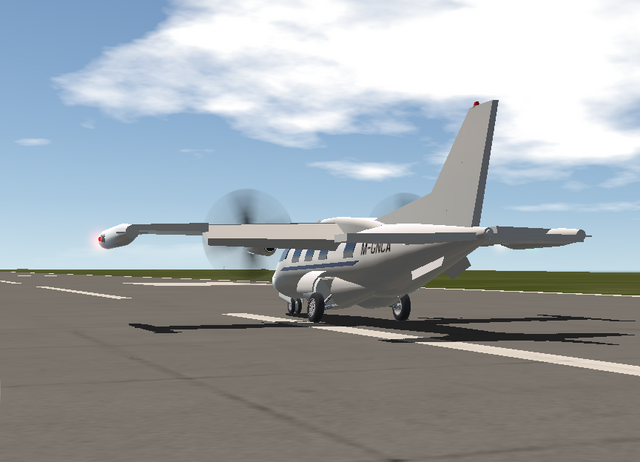 Civil MU-2s powered by Garrett engines were certified as variants of the MU-2B, using the MU-2B type followed by a number. For marketing purposes, each variant was given a suffix letter; the MU-2B-10, for example, was sold as the MU-2D, while the MU-2B-36A was marketed as the MU-2N
The MU-2 has a high cruise speed coupled with a low landing speed. This is accomplished by using over-wing spoilers instead of conventional ailerons for roll control, allowing the use of full-span double-slotted flaps on the trailing edge of the wing; the very large flaps give the MU-2 wing loading comparable to a Beechcraft King Air in landing configuration, while having wing loading comparable to a light jet in cruise. The spoilers are highly effective, even when the MU-2 wing is stalled, and the lack of ailerons eliminates adverse yaw.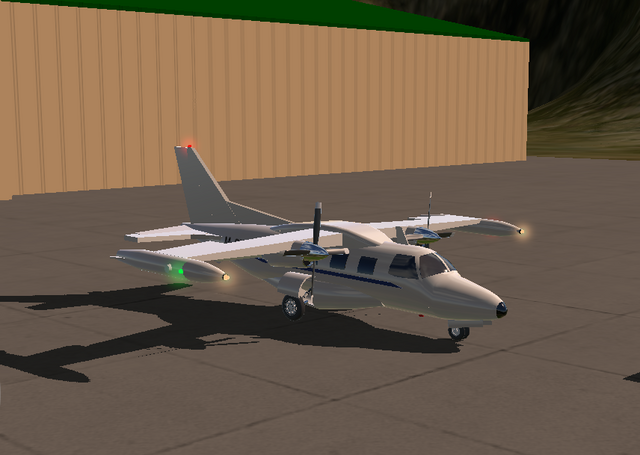 In 1963, Mitsubishi granted Mooney Aircraft rights in North America to assemble, sell, and support the MU-2. In 1965, Mooney established a facility to assemble MU-2s at its new factory in San Angelo, Texas. Major components were shipped from Japan, and the San Angelo factory installed engines, avionics, and interiors, then painted, flight tested, and delivered the completed aircraft to customers. By 1969, Mooney was in financial difficulty, and the San Angelo facility was taken over by Mitsubishi. Production in the United States ended in 1986 The last Japanese-built aircraft was completed in January 1987.
The subsequent production aircraft, designated MU-2B, were delivered with the Garrett TPE331 engines that remained standard on all later models. Thirty-four MU-2Bs were built, followed by 18 examples of the similar MU-2D. The Japanese armed forces purchased four unpressurized MU-2Cs and 16 search and rescue variants designated MU-2E. Featuring slightly more powerful upgraded TPE331 engines, 95 examples of the MU-2F were sold.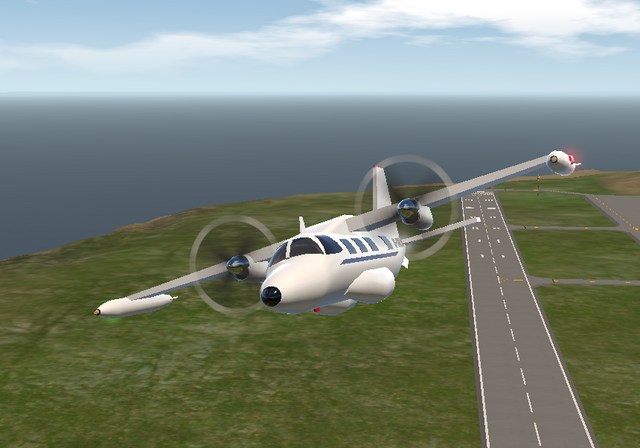 Beginning with the MU-2G, the fuselage was stretched. The MU-2M, of which only 28 were built, is regarded as the toughest and most desired of all short-bodied MU-2s, especially with a -10 engine conversion. It had a short fuselage and the same engines as the MU-2K and stretched MU-2J, and had an increase in cabin pressurization to 6.0 psi; it was followed by the MU-2P, which had newer, four-blade propellers. The final short-fuselage MU-2s produced were known as Solitaires and were fitted with 496 kW (665 shp) Garrett TPE331-10-501M engines.
The first significant change to the airframe came with the stretched MU-2G, first flying 10 January 1969, which featured a 1.91 m (6 ft 3 in) longer fuselage than earlier models; 46 were built before being succeeded by the more powerful MU-2J (108 constructed). The MU-2L (29 built) was a higher-gross-weight variant, followed by the MU-2N (39 built) with uprated engines and four-blade propellers. The final stretched-fuselage MU-2 was named the Marquise, and like the Solitaire, used 533 kW (715 shp) TPE331 engines.
---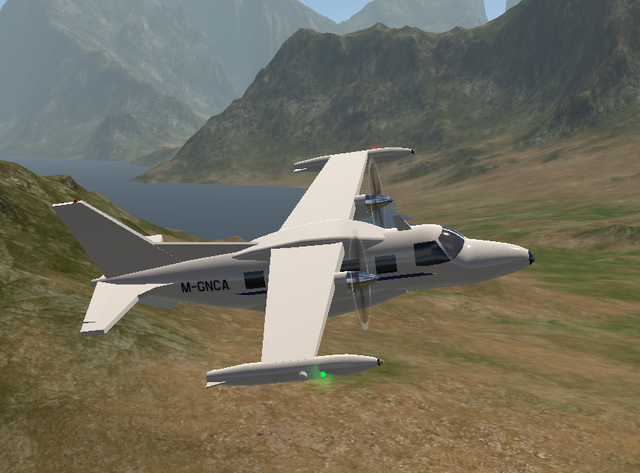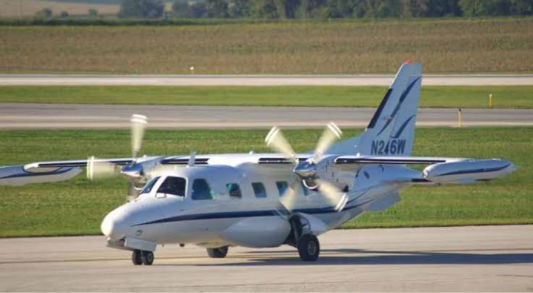 Real Photo, Credit: Wikipedia
Thank you for your attention, Enjoy it!
---
Variant:
Mitsubishi MC-92 Colonel II by @CaptainSquadronLeaderX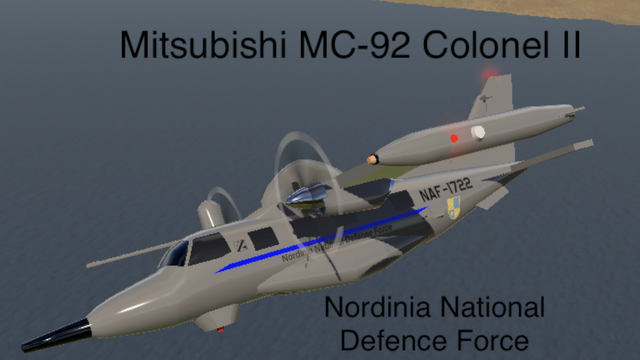 Specifications
General Characteristics
Successors

1 airplane(s)

+49 bonus

Created On

Android

Wingspan

52.0ft (15.8m)

Length

52.7ft (16.1m)

Height

18.3ft (5.6m)

Empty Weight

11,984lbs (5,436kg)

Loaded Weight

15,440lbs (7,003kg)
Performance
Horse Power/Weight Ratio

0.108

Wing Loading

32.9lbs/ft2 (160.5kg/m2)

Wing Area

469.6ft2 (43.6m2)

Drag Points

3631
Parts
Number of Parts

96

Control Surfaces

7

Performance Cost

518
---