Auto Credit: Based on AlbertanPlaneMaker's and MAPA's Beechcraft 1900D Air Canada Express
---
This is an aircraft specially designed for Artificial Intelligence (AI). But it can also be piloted manually.
---
About The Aircraft:
The turboprop with jet performance
The Beechcraft King Air is a family of small, high-performance twin-engine aircraft for executive use, with turboprop engine and pressurized cabin, with the capacity to comfortably transport four or five passengers on interstate trips (domestic routes), manufactured in the United States from 1970s by the then Beech Aircraft (currently Beechcraft Corporation), which used as a basis the twin-engine piston project of the 1960s called Queen Air, from the same brand.
The great success of the King Air project (a variety of turboprop aircraft models, starting in the 1960s with the A-90 and later the B-90) is the result of a happy combination of positive characteristics, among them the robustness structure, fuselage design with semi-square cross section adopted by Beechcraft, landing gear with long stroke dampers, pressurization and, at the time of launch, aircraft already powered by Pratt & Whitney PT6-A turboprop engine, resulting in higher cruising speed and higher cruising altitudes compared to piston aircraft models. The entire King Air line of turboprop aircraft has produced more than 7,000 aircraft, including the C-90, F-90, B-200 and 350 models, a great sales success.
"Wikipedia"
---
Gallery: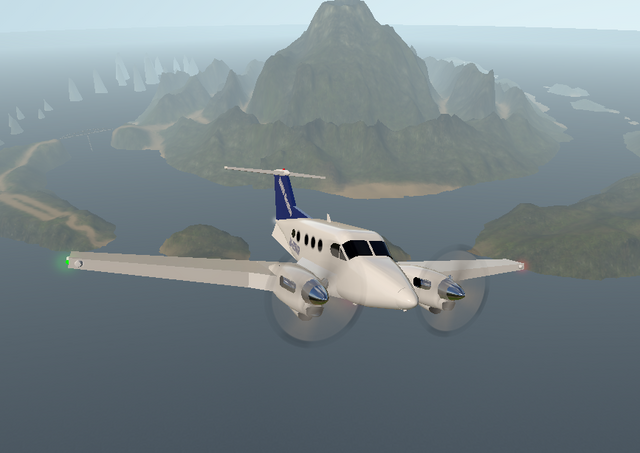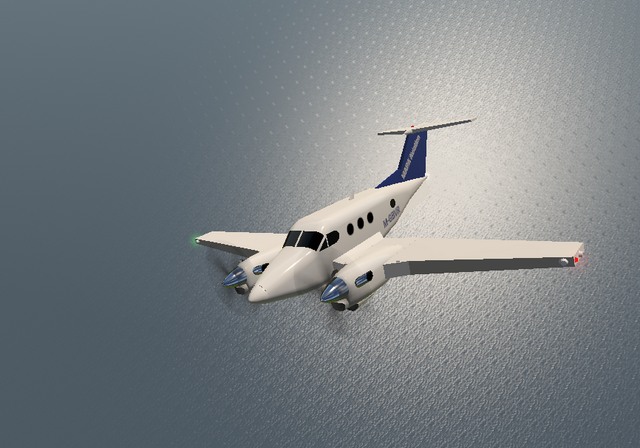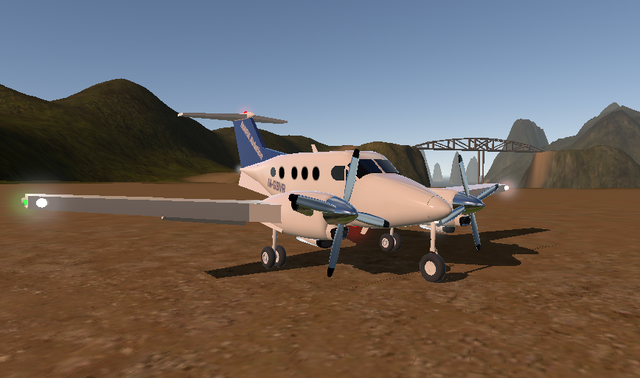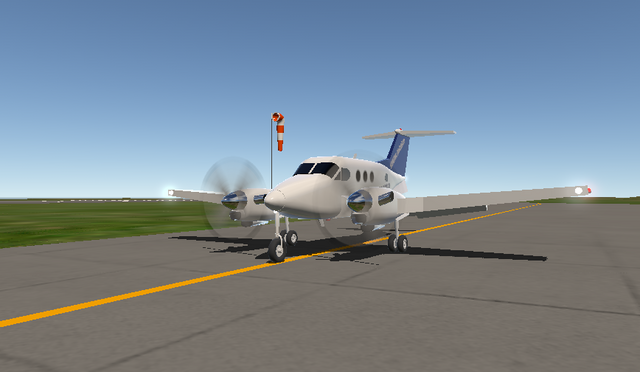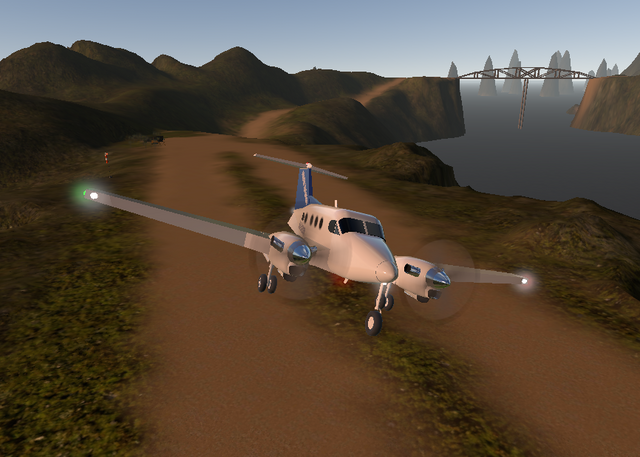 Real Photo: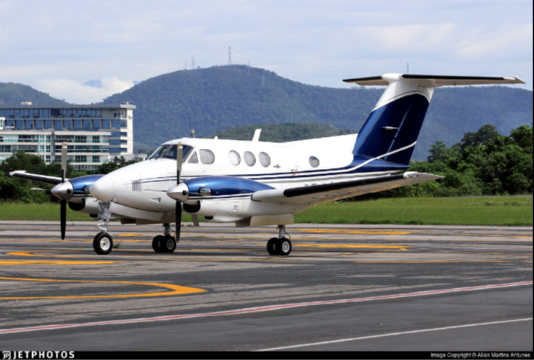 Credit: Jetphotos
Thank you for your attention, have fun
Specifications
General Characteristics
Successors

1 airplane(s)

+21 bonus

Created On

Android

Wingspan

66.6ft (20.3m)

Length

51.6ft (15.7m)

Height

24.1ft (7.4m)

Empty Weight

13,192lbs (5,984kg)

Loaded Weight

16,525lbs (7,496kg)
Performance
Horse Power/Weight Ratio

0.181

Wing Loading

36.4lbs/ft2 (177.8kg/m2)

Wing Area

453.9ft2 (42.2m2)

Drag Points

2832
Parts
Number of Parts

90

Control Surfaces

7

Performance Cost

467
---