Shout-out to Jester for the realistic canopy.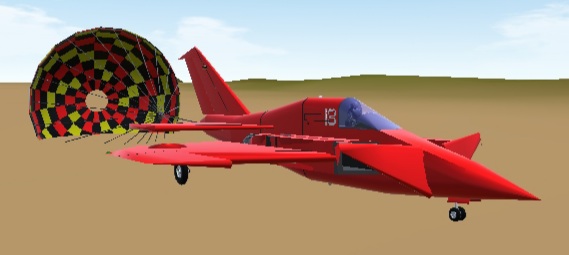 The El Diablo is the AI racing plane in the game. If you go into the Simpleplanes files you can find the El Diablo as _aiOpponentFast_.xml
You can encounter this plane in the Daredevil, Lunar Arc, Loopty Loop O, Sandsift Drift, and The Dragon race tracks.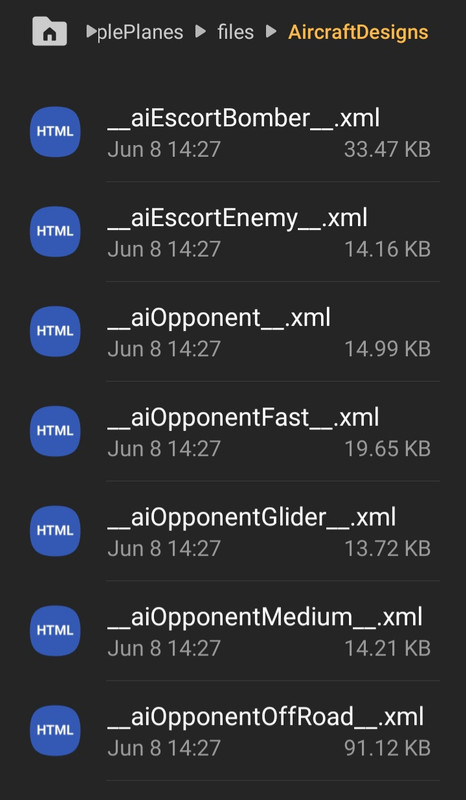 The gaming files of some of the ai planes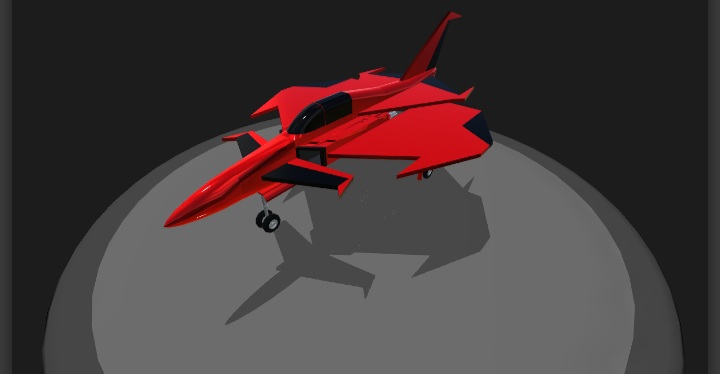 El Diablo in the building menu after editing the game files
Controls:
AG1: deploys the dragchute
AG2: opens the cockpit
AG3: operates the lights
AG8: operates the cockpit lights
How to got the ai El Diablo.
Go to your files, your user (Apple, Android, IOS, etc), Data, com.Jundroo.SimplePlanes, Files, Aircraft Designs, then find __aiOppomemtFast__.xml. Remove the underscores then save. Load the game and it'll be in your aircraft downloads.
Specifications
General Characteristics
Predecessor

P-51 Mustang

Created On

Android

Wingspan

21.4ft (6.5m)

Length

34.7ft (10.6m)

Height

10.2ft (3.1m)

Empty Weight

-25,704lbs (-11,659kg)

Loaded Weight

9,745lbs (4,420kg)
Performance
Power/Weight Ratio

2.305

Wing Loading

49.7lbs/ft2 (242.9kg/m2)

Wing Area

195.9ft2 (18.2m2)

Drag Points

4495
Parts
Number of Parts

322

Control Surfaces

1

Performance Cost

1,393
---