Now PC friendly is coming !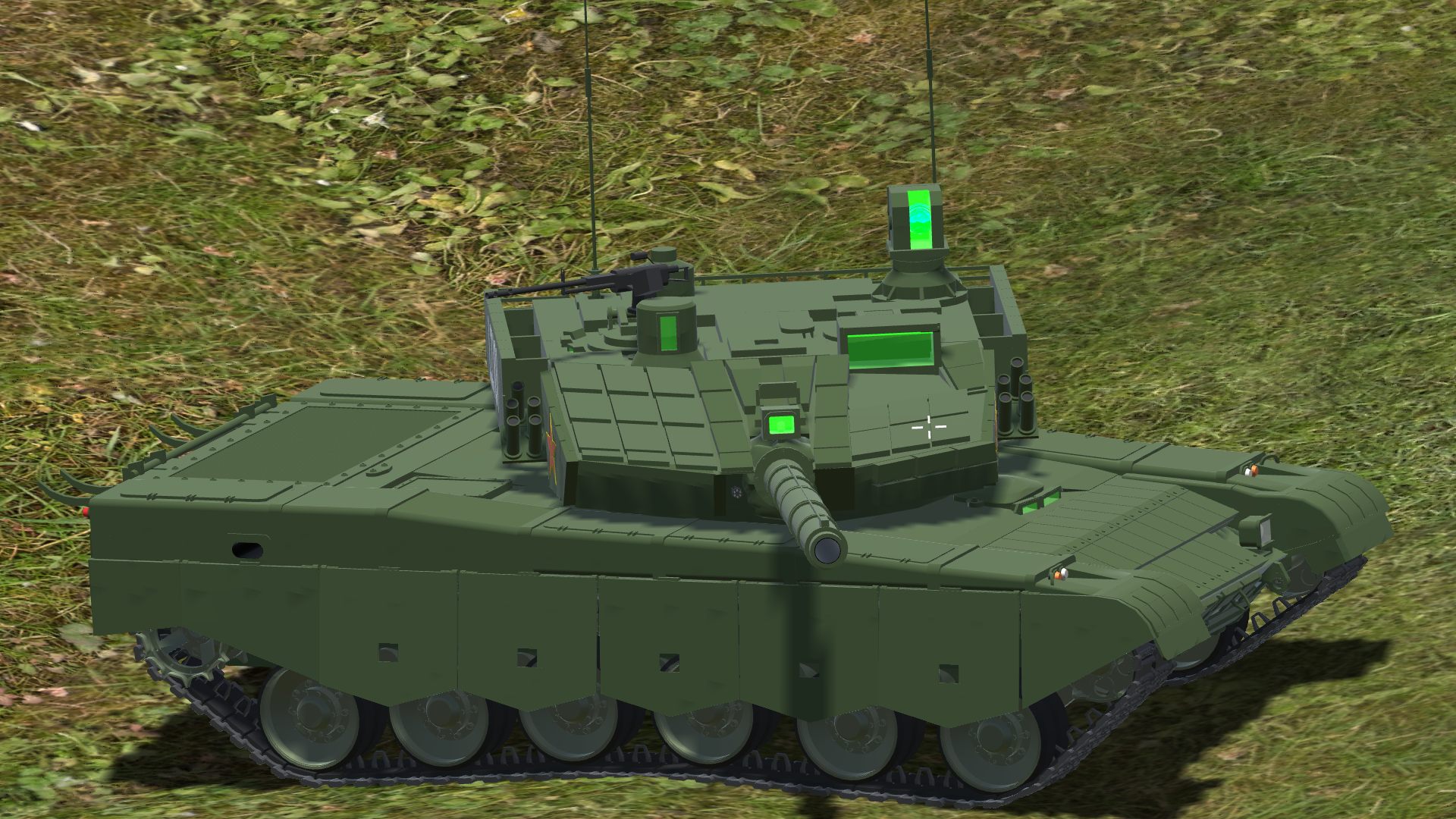 Click here to download PC friendly version.


And click here to download LCD screen
---
I was very confused about using Gyro to control main gun's Auto Aim when cockpit's RollAngle != zero degree. Because the amount of deviation is a cos Func in theory, but I used a sin Func solved it magically !
main gun precise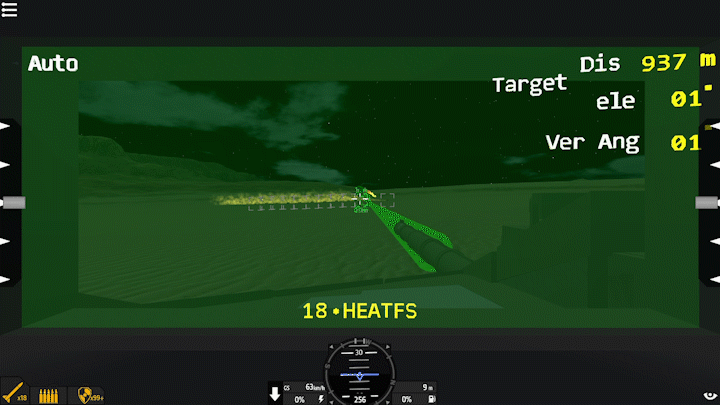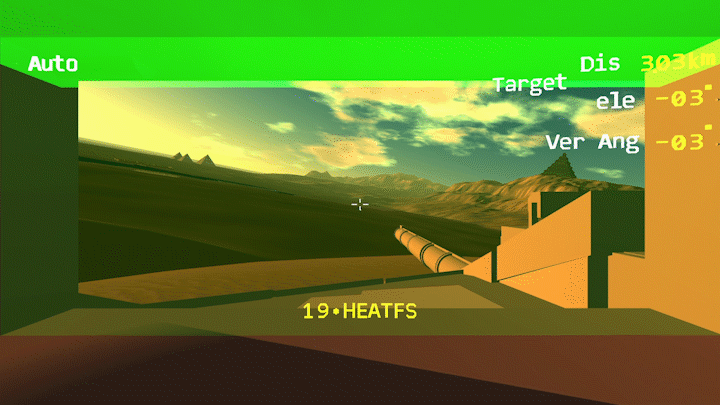 ---
Okay now here is the formal introduce about this tank.
LCD screen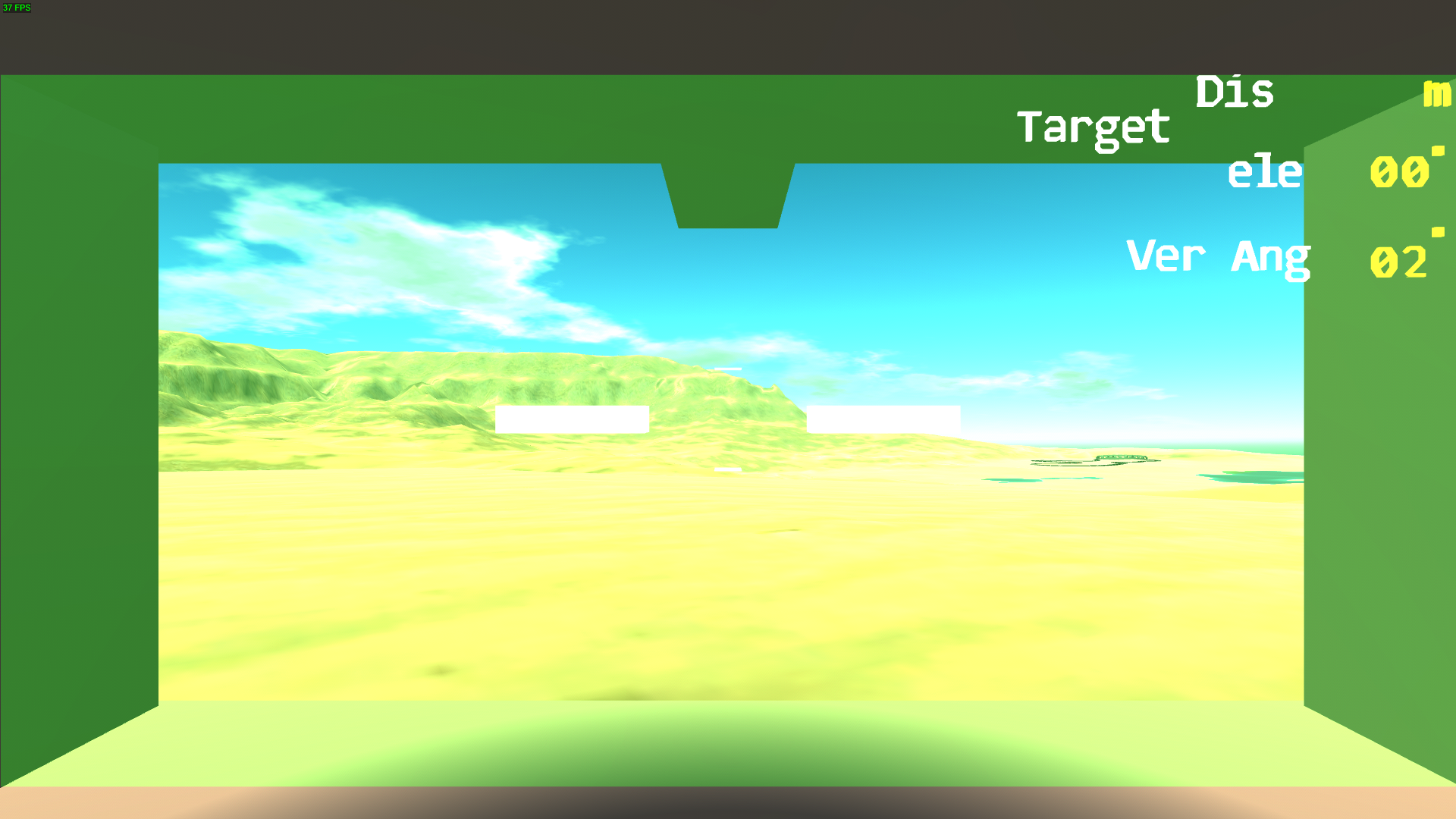 In upper right conner, " Target Dis " means "TargetDistance", it can display enemy distance less than 5km. " Target ele" means "TargetElevation".
When you Activate 1, and enemy vehicle is near in 5km with you , main gun's auto aim calculator will aim enemy automatically. (upper left conner's "Auto"). Attention, this function can only effect when RollAngle not beyond 20 degrees.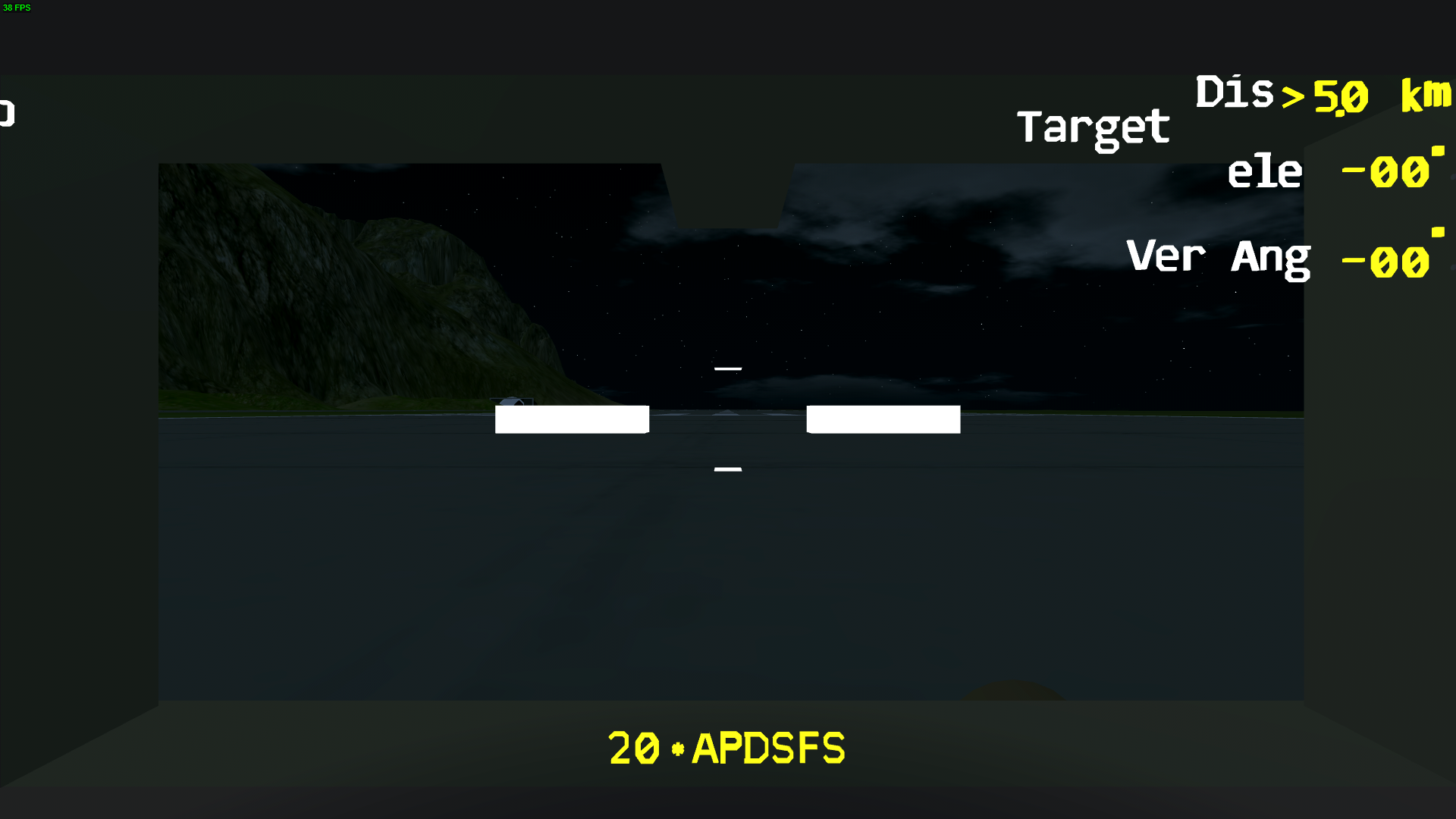 different style's "Target Dis" when enemy in 1km and out 1km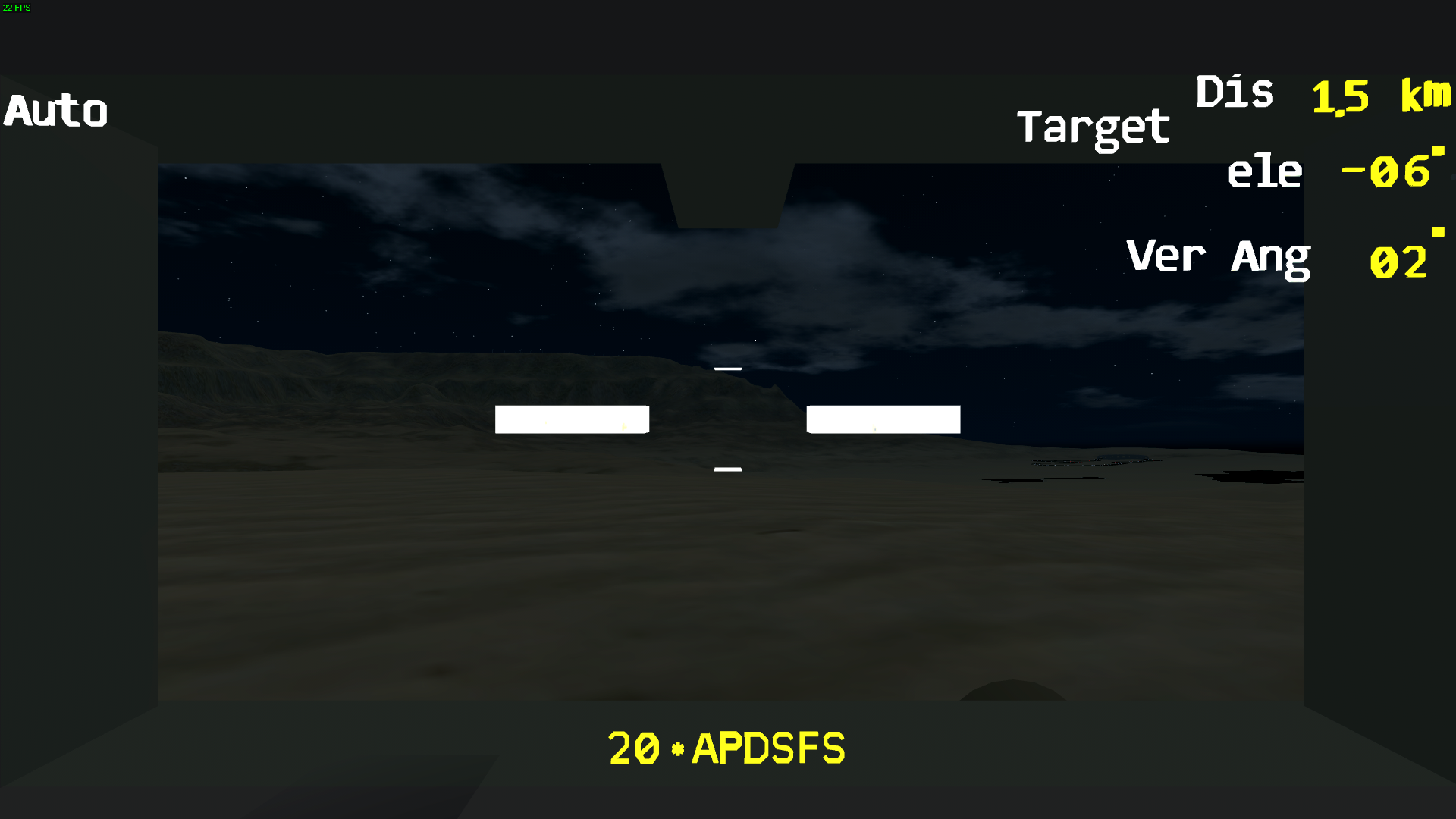 Summary
Pitch and Roll control tank's move
none input: brake
emergency brake: brake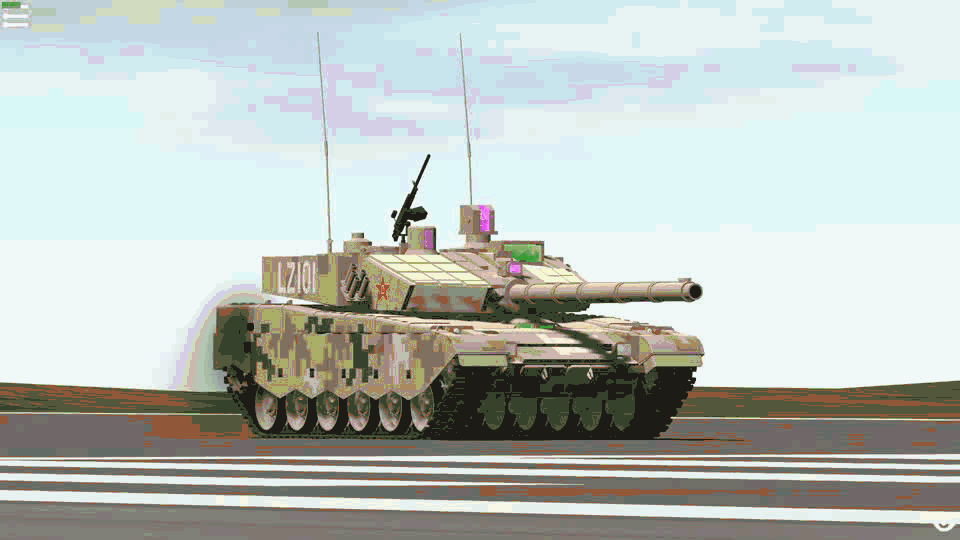 Yaw control turret's move and VTOL control main gun up-and-down
AG1 activate auto aim when target distance not beyond 5km and rollangle not beyond 20 degrees(Also you can input VTOL and Yaw during auto aim to fix main gun slightly)
AG2 activate lazer dazzle system
AG3 activate anti air machine gun
AG7 activate night mode
---
Details
comprehensive protect crew members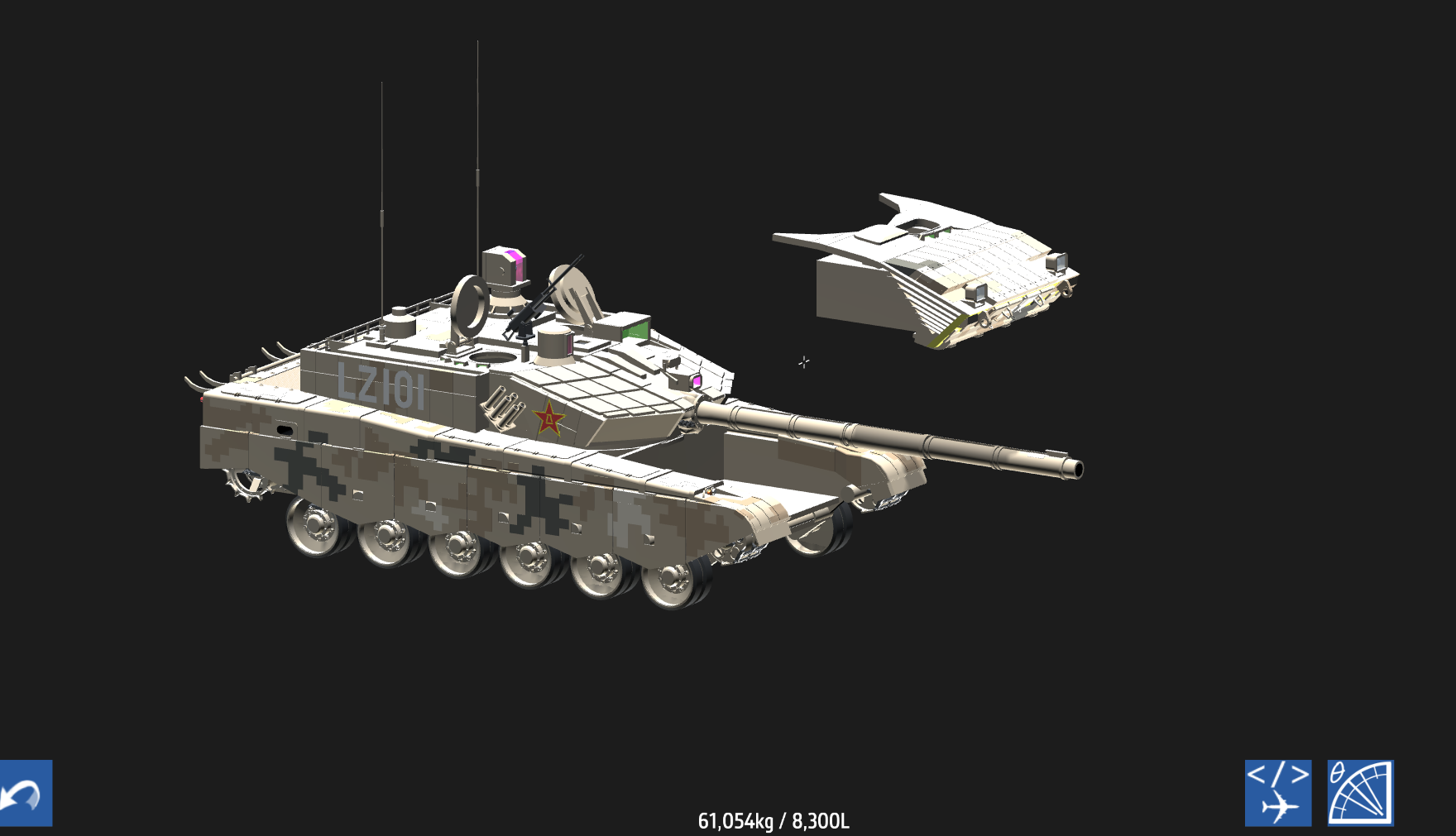 turret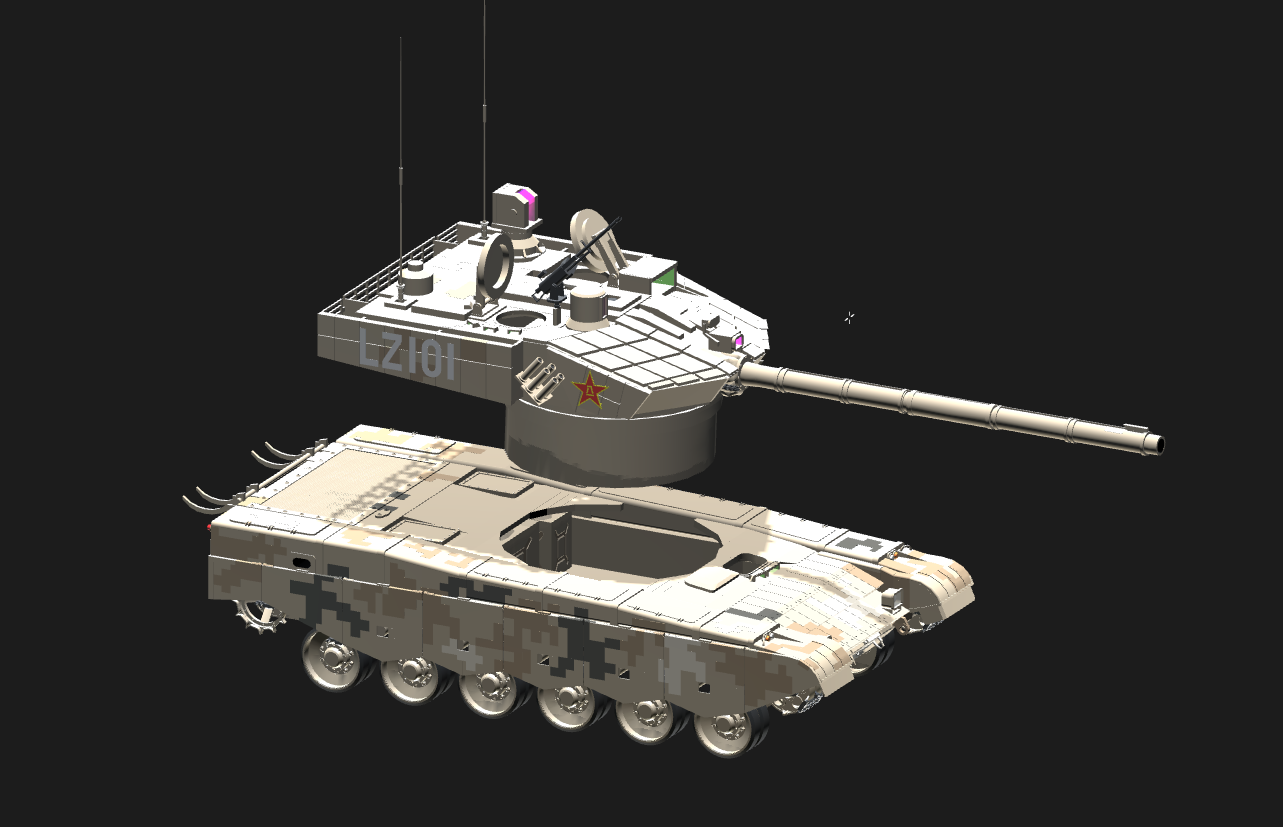 engine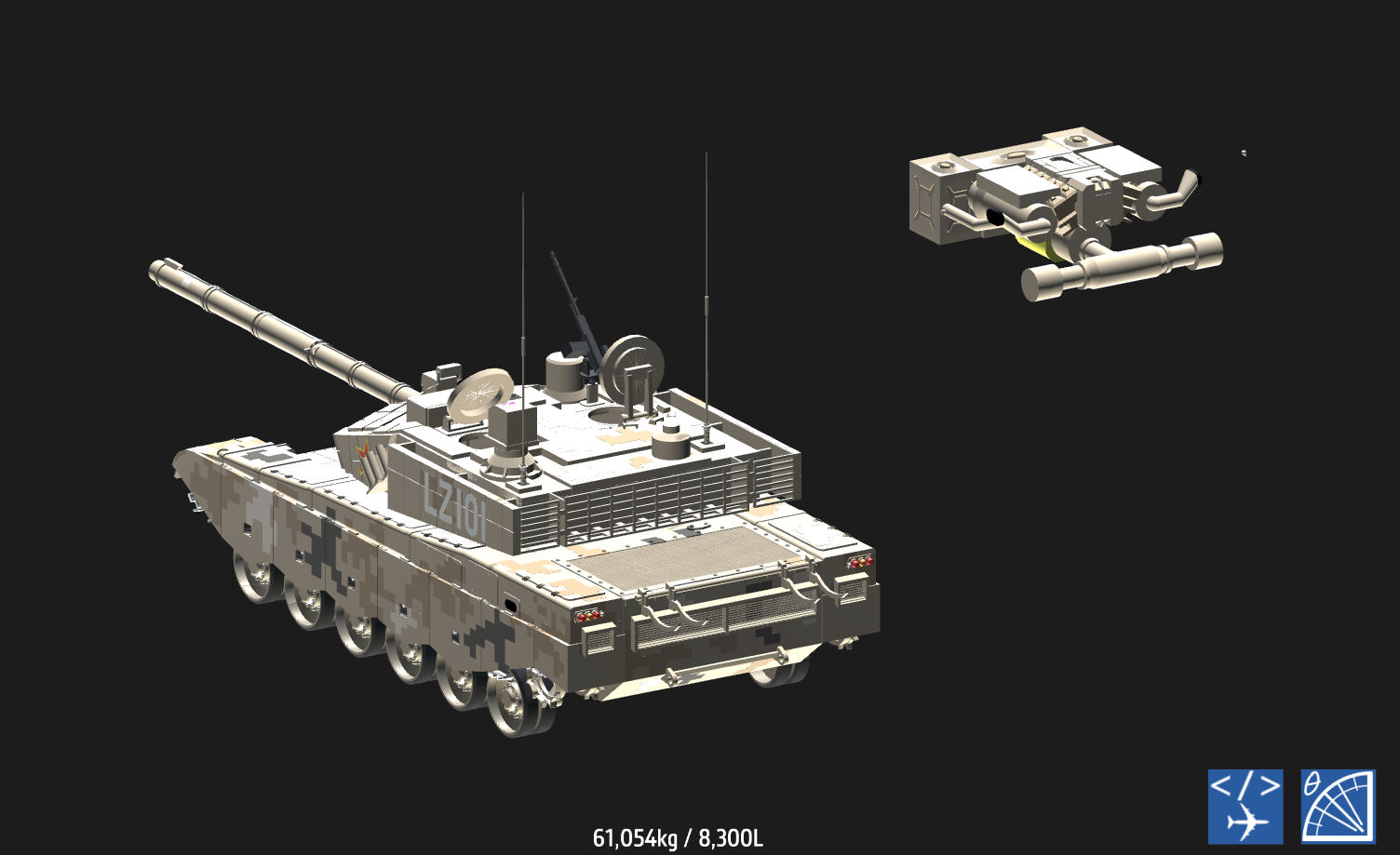 * You can listen carefully with engine's noise when tank up a hill or down a hill *
125mm main gun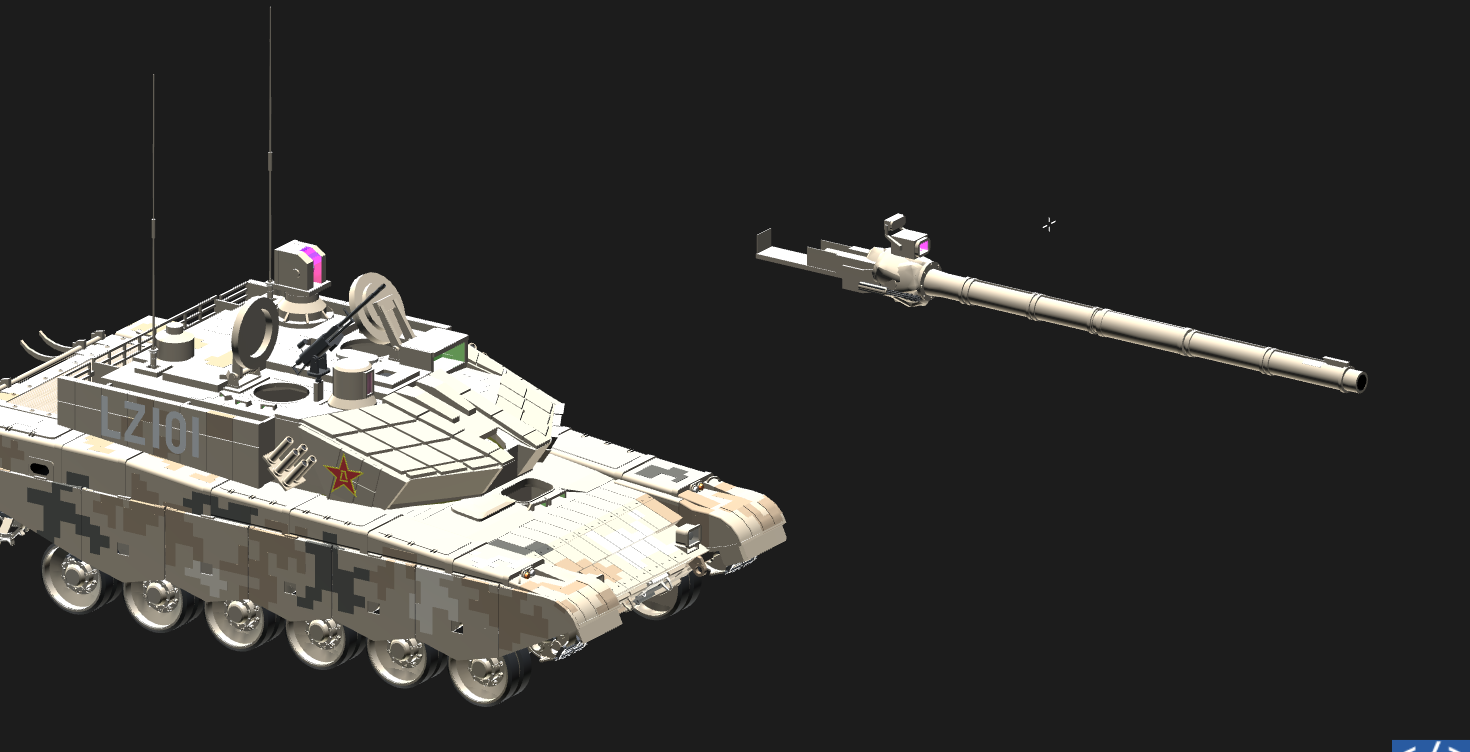 In addition, there are far more details that I wanna add into this tank, but my computer is so bad, this number of parts is my computer's limitation, I feel so sorry !
---
Art gallery
Click image to see the video about this tank: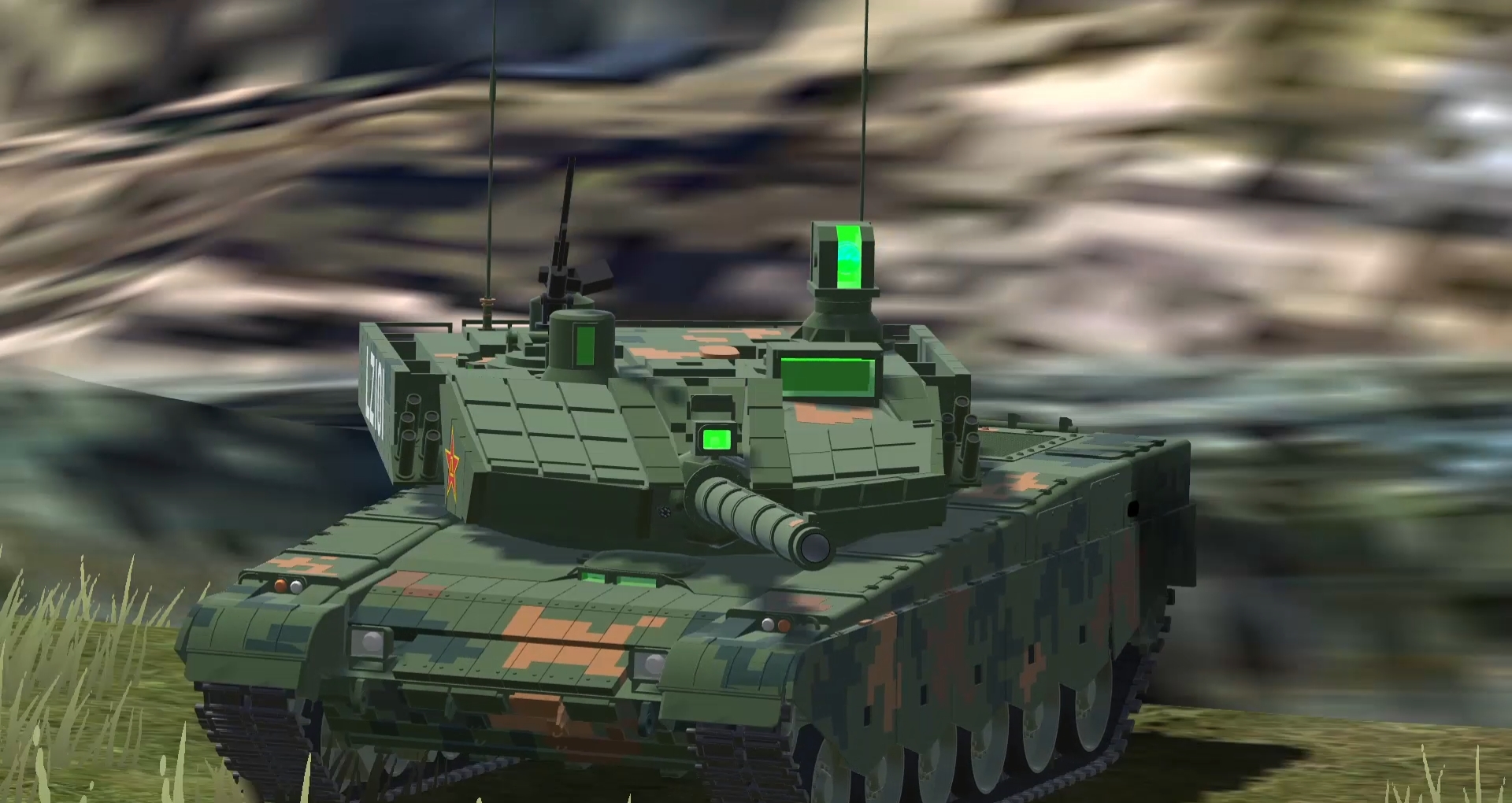 Click IMG to see the video on bilibili: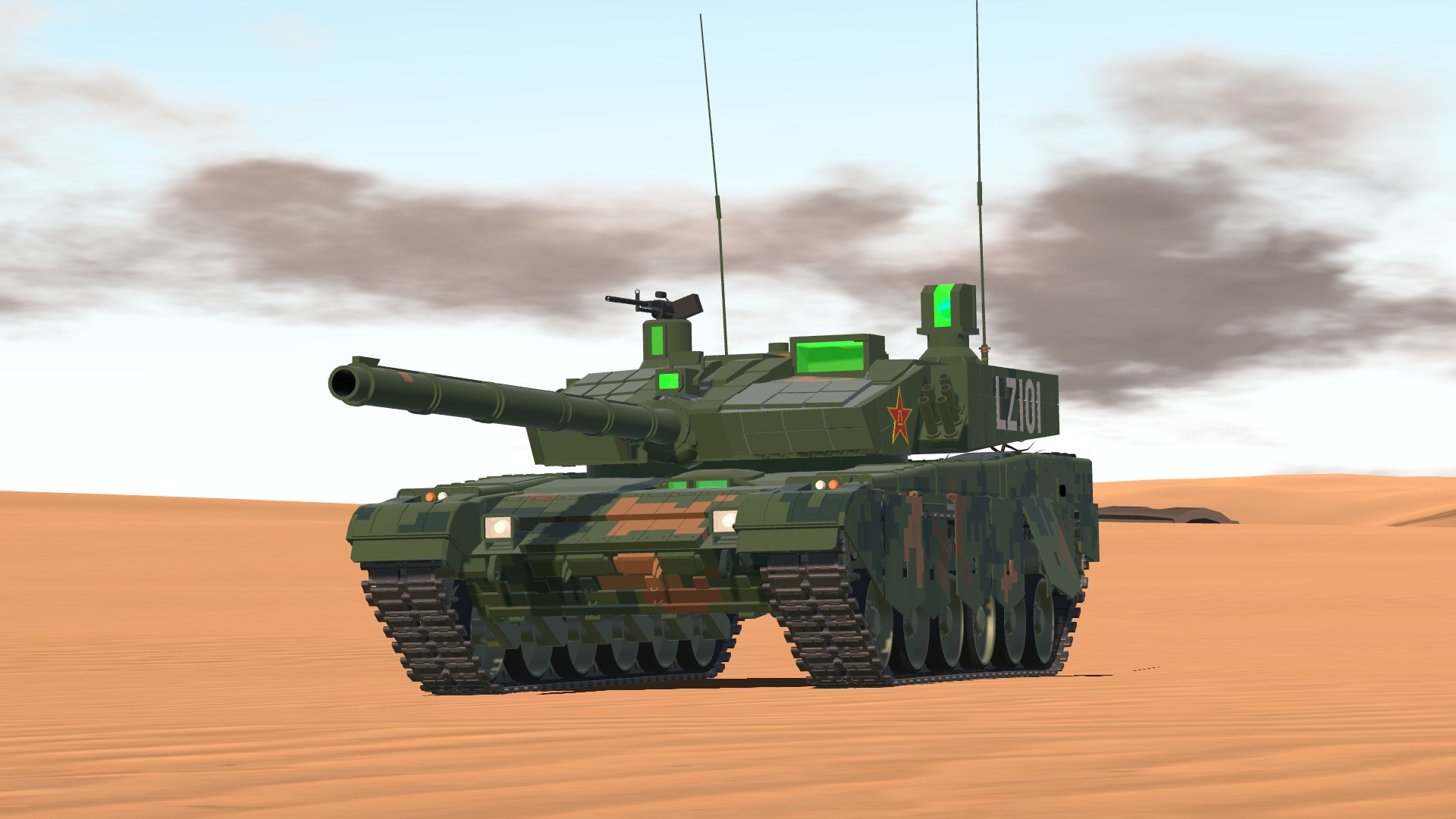 Specifications
General Characteristics
Created On

Windows

Wingspan

13.4ft (4.1m)

Length

39.2ft (12.0m)

Height

17.6ft (5.4m)

Empty Weight

121,294lbs (55,018kg)

Loaded Weight

136,006lbs (61,691kg)
Performance
Power/Weight Ratio

0.099

Wing Loading

-439,839.3lbs/ft2 (-2,147,483.6kg/m2)

Wing Area

0.0ft2 (0.0m2)

Drag Points

0
Parts
Number of Parts

2935

Control Surfaces

0
Required Mods
Tracks 2

by MOPCKOE_DNISHE




Version 0.81 (9/8/2019 1:50:14 PM)




View Mod Page
---