Credits:
Pepe
Info
The Type 900 is perhaps one of the most popular antique fire trucks we associate America with. It was American Lafrance's flagship truck, coming with a v12 producing 175hp-330hp, based on the consumer's needs. It replaced the 700/800 series of trucks, which had become outdated. The new trucks could pump up too 2,000 gallons of water per minute through the pumps.
There's still several examples of this truck in service today. It still serves the duty it was given.
Since there were plenty of coach builders that made bodies, I decided to make my own rear body. This is a support truck, that would be used to pump water to nearby trucks from hydrants or onto buildings by handheld hoses. It lacks a deck gun, but it does include a ladder.
Controls
1 is main lights
2 and 3 are directionals
4 activates emergency lights
5 blasts the air horn
7 turns on spotlights
Landing Gear opens doors
Trim is throttle (Engine is inside the bay by the jump seats if you wish to change the input to pitch)
Roll steers
Notes
-It is a little speedy. I made it top out at 98mph to keep SP users happy.
-Sometimes if you go over a bump at high speeds, a wheel may become stuck. Easiest way to fix it is to roll over.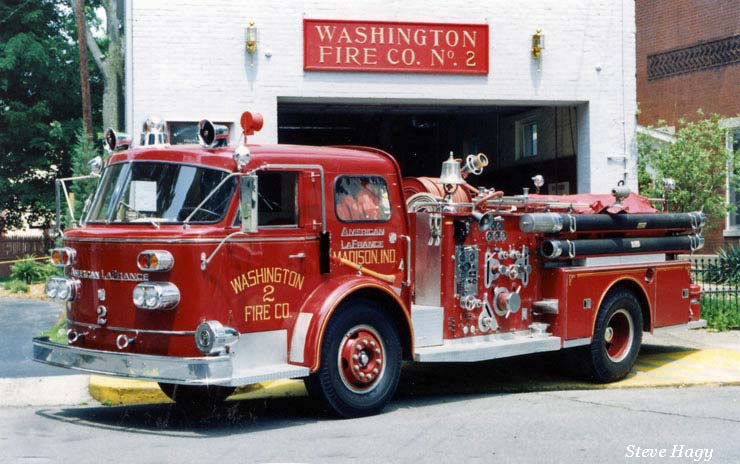 Enjoy!
Specifications
General Characteristics
Predecessor

American Lafrance pumper

Successors

1 airplane(s)

Created On

Windows

Wingspan

10.6ft (3.2m)

Length

31.4ft (9.6m)

Height

11.4ft (3.5m)

Empty Weight

18,985lbs (8,611kg)

Loaded Weight

23,444lbs (10,634kg)
Performance
Horse Power/Weight Ratio

0.341

Wing Loading

N/A

Wing Area

0.0ft2 (0.0m2)

Drag Points

11920
Parts
Number of Parts

587

Control Surfaces

0

Performance Cost

2,123
---