Aircraft made at the request of @Gabriel747.
Note: this is an old order, currently I am not taking orders
---
This is an aircraft specially designed for Artificial Intelligence (AI). But it can also be piloted manually.
---
AG-8 Enable/Disable Lights
The Beechcraft Model 18 (or "Twin Beech", as it is also known) is a 6- to 11-seat,[1] twin-engined, low-wing, tailwheel light aircraft manufactured by the Beech Aircraft Corporation of Wichita, Kansas. Continuously produced from 1937 to November 1969 (over 32 years, a world record at the time), over 9,000 were built, making it one of the world's most widely used light aircraft. Sold worldwide as a civilian executive, utility, cargo aircraft, and passenger airliner on tailwheels, nosewheels, skis, or floats, it was also used as a military aircraft.
---
Gallery: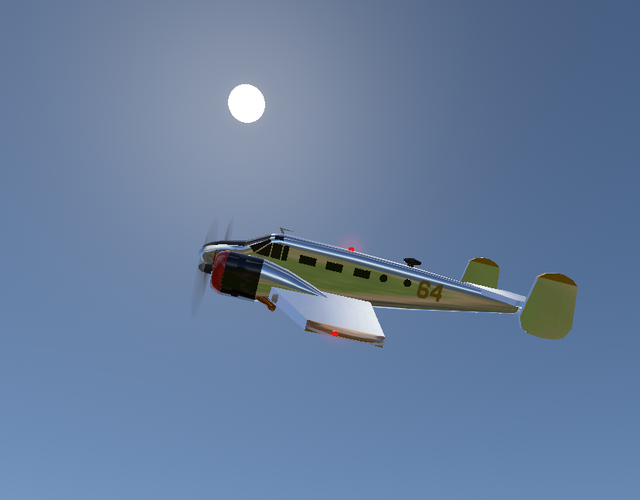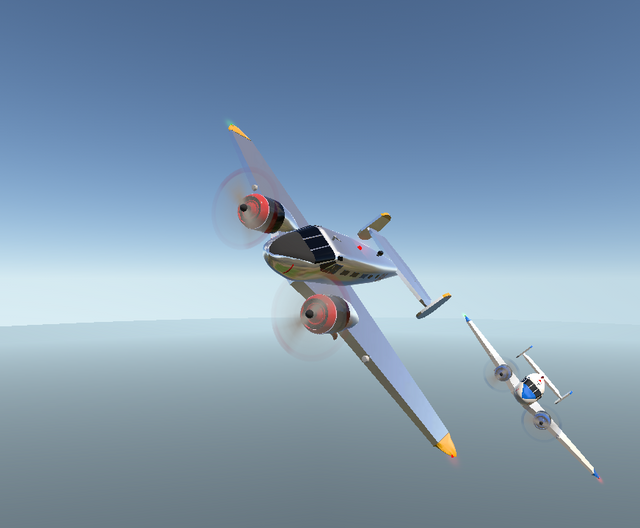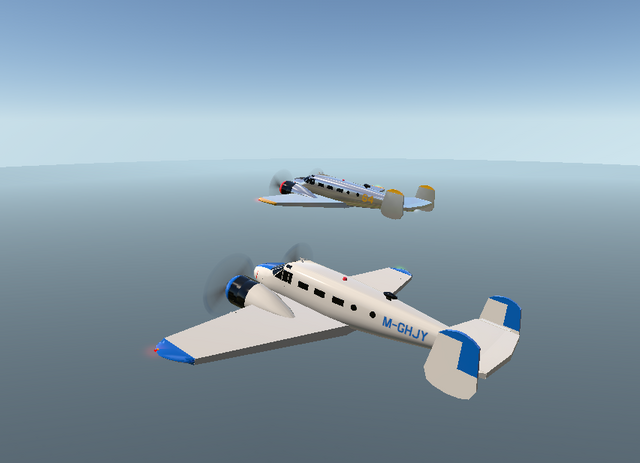 Click here for the civil variant
Real Photo: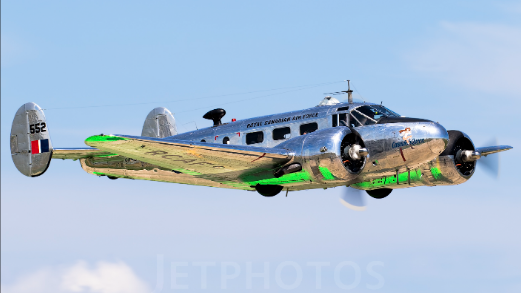 Reference: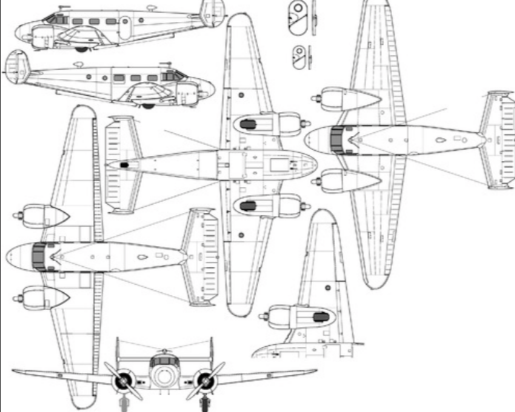 Enjoy it.
---
Variant:
Beech 18 with most likely to spawn (93 Parts)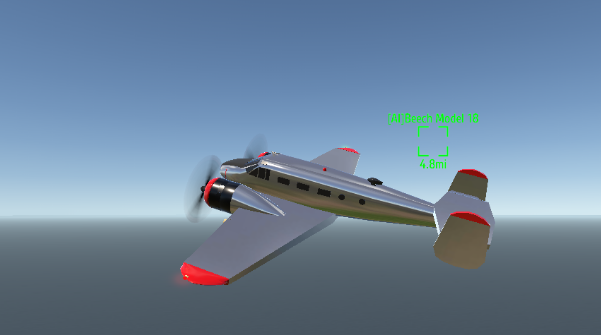 Specifications
General Characteristics
Successors

3 airplane(s)

+101 bonus

Created On

Android

Wingspan

62.3ft (19.0m)

Length

45.2ft (13.8m)

Height

15.7ft (4.8m)

Empty Weight

10,628lbs (4,821kg)

Loaded Weight

17,289lbs (7,842kg)
Performance
Horse Power/Weight Ratio

0.173

Wing Loading

24.6lbs/ft2 (120.2kg/m2)

Wing Area

702.0ft2 (65.2m2)

Drag Points

7098
Parts
Number of Parts

96

Control Surfaces

8

Performance Cost

481
---