This aircraft follows all the basic AI requirements. It is specially designed for Artificial Intelligence [AI] to simulate air traffic, it is able to land and take off with extreme precision at the main airports in the game, it is also a playable aircraft, you can enjoy air collisions, target shooting or just enjoy of a more realistic air traffic.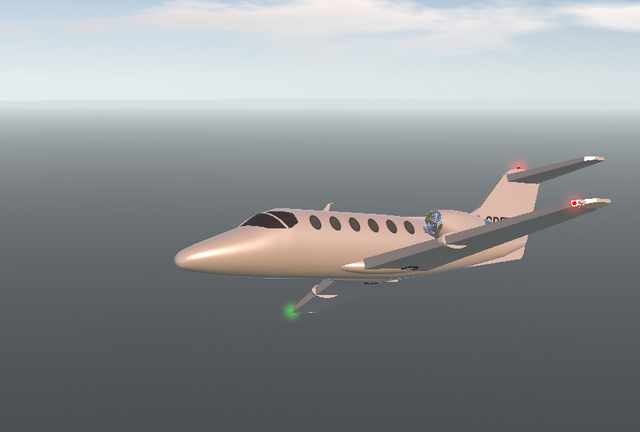 MAPA Aviation · 2023
---
Wiki:
The Hawker 400 is a light medium-sized twin-engine executive aircraft, with turbofan engine and the capacity to comfortably transport seven or eight passengers on interstate and international trips, manufactured in the United States by the Hawker Beechcraft Corporation (formerly Raytheon Aircraft Corporation), which used as a base the Diamond executive jet project, acquired from the Japanese manufacturer Mitsubishi.
It was produced over 30 years under the names such as Mitsubishi Diamond/Diamond II, Beechjet 400/400A, and Hawker 400XP; military version T-1 Jayhawk was also produced. In total, over 900 Hawker 400s have been delivered.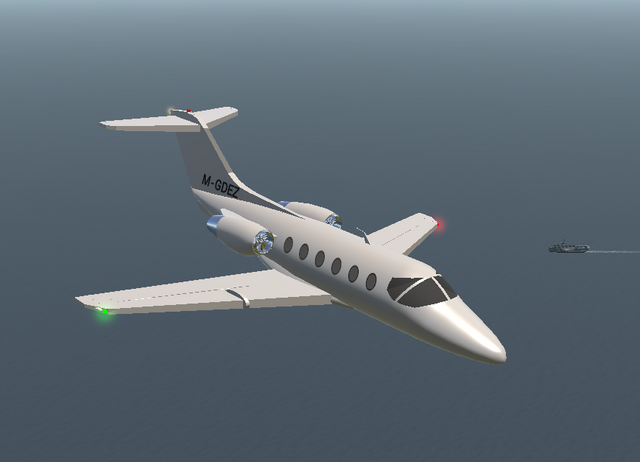 Since 2017, a factory-engineered and supported upgrade to Hawker 400XPR is provided, reducing fuel consumption by 16-20%, and improving range by as much as 33%.
The aircraft was originally designed as the Mitsubishi MU-300 Diamond, an all-new, all-jet development to complement and slot above the Mitsubishi MU-2 and provide Mitsubishi Heavy Industries with their top-of-the-line corporate aircraft model (hence the name "Diamond"). It first flew on August 29, 1978. Mitsubishi chose to certificate the Diamond in the United States under FAA Part 25 regulations for transport aircraft, but additional requirements introduced by the FAA after the crash of an American Airlines DC-10 airliner at Chicago resulted in significant delays in the certification process, with the required changes to the aicraft adding 600 lb (270 kg), and the aircraft not receiving its certification until November 6, 1981. Mitsubishi went on to produce 97 MU-300s, all of which were assembled by the company's United States subsidiary.
In 1985, Mitsubishi sold the rights and a number of unfinished airframes to Beechcraft, who began manufacturing it as their own model, initially re-designated as the Beechjet 400, certificated by the Federal Aviation Administration in May 1986. Raytheon/Beechcraft developed improvements for the 1990 400A for longer range, higher take-off weights, luxury appointments and offering an all-glass flight deck.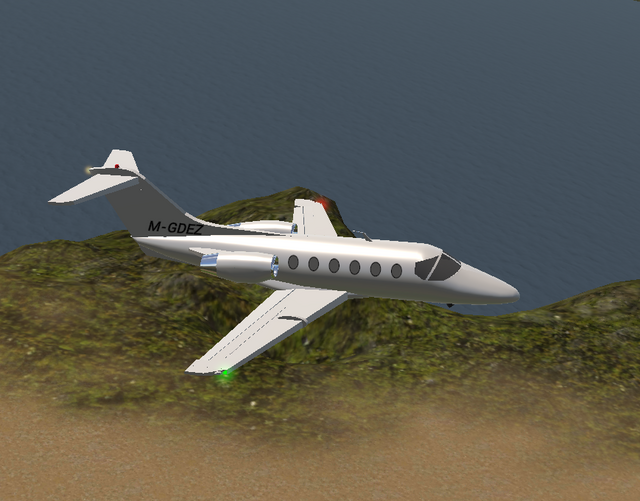 Beechcraft developed the T-1 Jayhawk version for the United States Air Force, used as a trainer for crew of large aircraft like tankers and strategic transports: 180 were delivered between 1992 and 1997. The Japan Air Self-Defense Force 400T trainer shares the T1-A Type certificate.
In 1993, Raytheon purchased the Hawker business jets from British Aerospace and renamed the Beechjet 400 as the Hawker 400 to include it in the line.
In 2003, Raytheon began to produce Hawker 400XP, which included: 200 lb (91 kg) gross weight increase, a nine passenger seating option, thrust reversers, TCAS II, and an emergency locator beacon.
In 2008, Hawker Beechcraft announced an improved Hawker 450XP including new, more fuel efficient Pratt & Whitney PW535Ds with 2,965 pounds of thrust each, but it was canceled in June 2009 due to poor economic conditions. In 2009, its unit cost was $7.4 million USD.
Nextant Aerospace re-manufactured Hawker 400XP as the Nextant 400XT, replacing the JT15Ds with Williams FJ44-3APs and adding new avionics and interior. It was FAA-certified in October 2011. Up to one-third of the 400A/400XP fleet could be retrofitted, enabling improved range, speed and fuel efficiency. It should keep their resale value to remain in economic service for another twenty to thirty years, like Falcon 20s reengined with TFE731s.
In 2012, Textron has first flown Hawker 400XPR, which improves 4-pax range to 1,950 nmi (3,610 km; 2,240 mi), has better hot and high performance, and can climb to FL450 at max takeoff weight in 19 min. The conversion features new avionics, interior, winglets, and Williams FJ44-4A-32 engines. Hawker 400XPR was certified in 2016, and first fully configured Hawker 400XPR was delivered in July 2017; the upgrade can be performed in 12 weeks with a choice of Rockwell Collins Pro Line 4 to 21 or Garmin G5000 avionics.
---
Galery: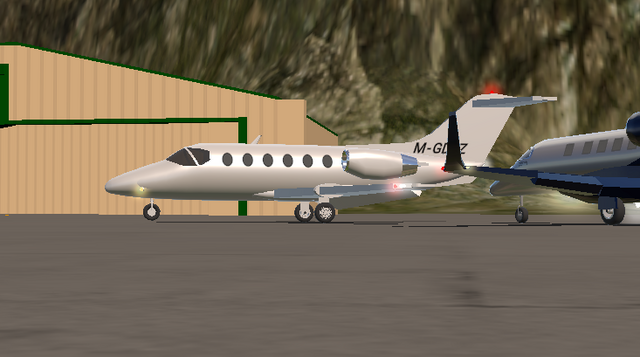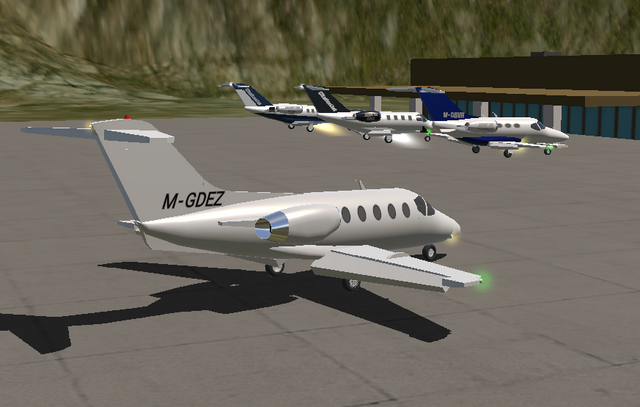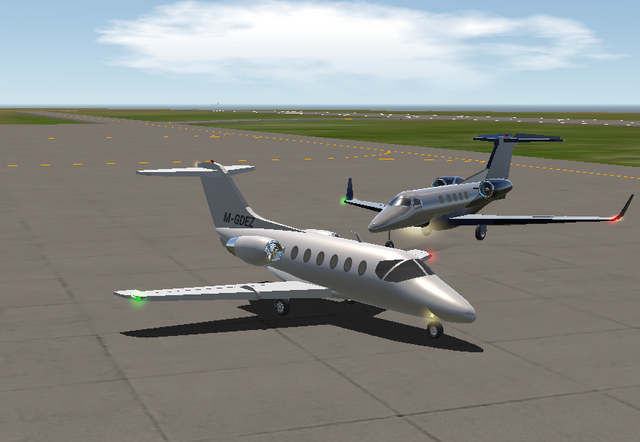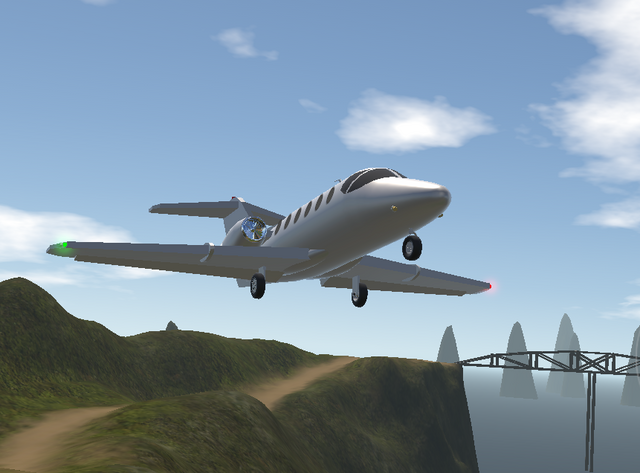 Actual Sample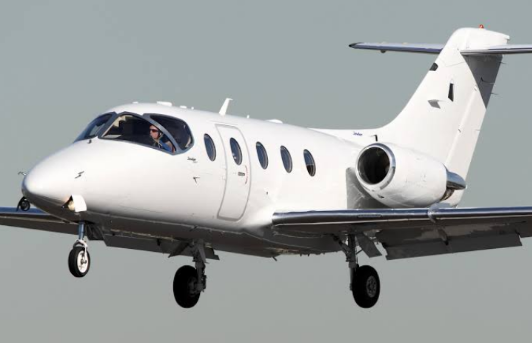 Credit: Legacy Aviation Group
---
Controls: Standard
Thank you for your attention, Good flight!
Specifications
General Characteristics
Successors

1 airplane(s)

+56 bonus

Created On

Android

Wingspan

59.6ft (18.2m)

Length

65.9ft (20.1m)

Height

20.9ft (6.4m)

Empty Weight

11,942lbs (5,416kg)

Loaded Weight

16,763lbs (7,603kg)
Performance
Power/Weight Ratio

8.043

Wing Loading

27.5lbs/ft2 (134.1kg/m2)

Wing Area

610.4ft2 (56.7m2)

Drag Points

5112
Parts
Number of Parts

88

Control Surfaces

7

Performance Cost

472
---