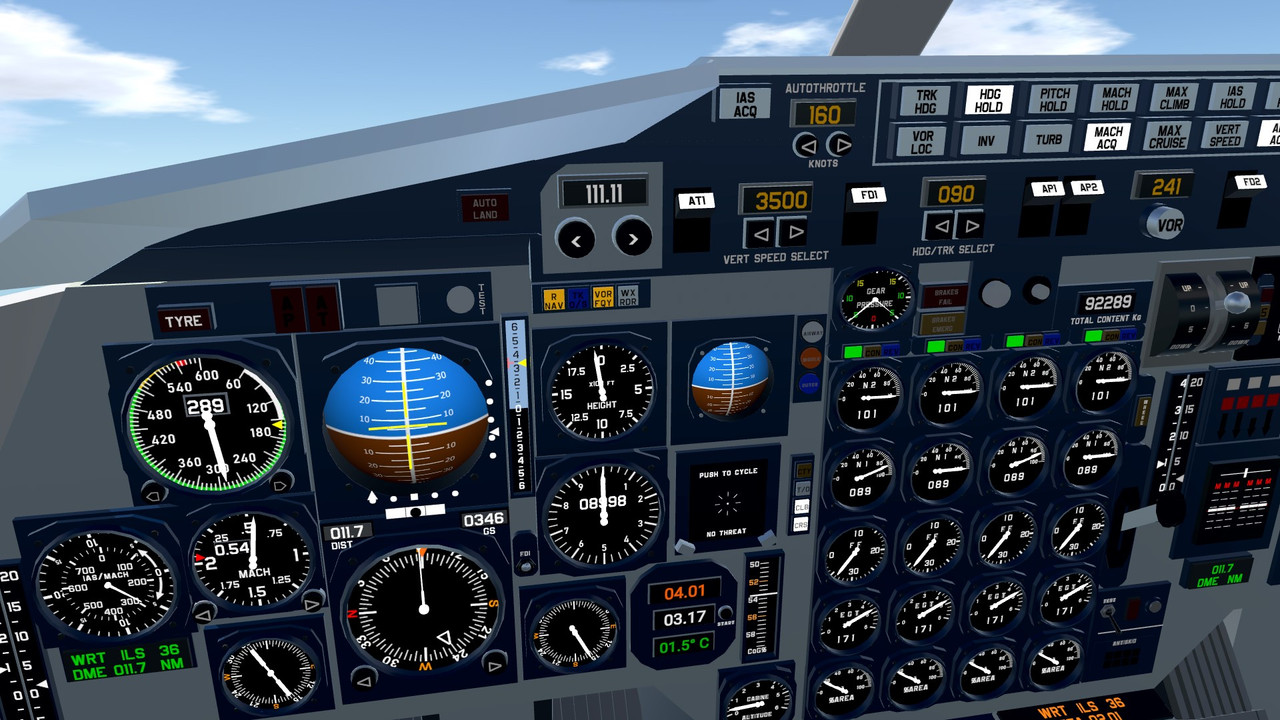 BAC-Aerospatiale CONCORDE
AG1: Autopilot ON
AG2: Autothrottle ON
AG4: Chrono
AG5; Wipers
AG6: Dump fuel
AG7: Reverse
AG8: Afterburner Off (defaul On for take-off)
Nose and visor are automatic. They will rise and fall at the right times.
cameras:
f1/f5 pilot view.
f6 landing view.
f7 co-pilot veiw.
The fuel jettison only works at subsonic speeds. It takes time but will automatically stop leaving you with enough fuel to continue your flight.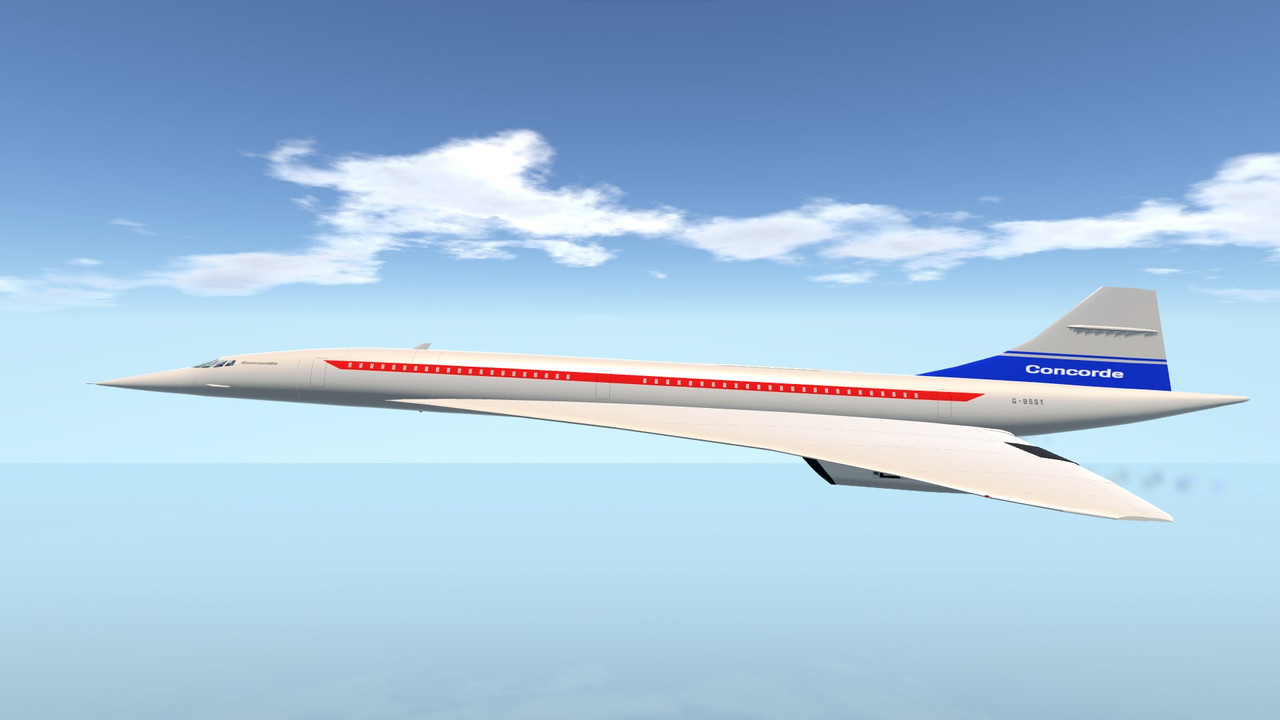 Before take-off:
1-Activate FD1 on the autoplit panel.
2-Activate "AUTO STAB" on the over panel.
Take-off:
At 165 knots pull up slightly. The plane takes off at about 200 knots. Do not exceed 5000 feet per minute of vertical speed.
Takeoff can also be done on autopilot by setting 5000 feet per minute..
The afterburner can be switched off (AG8) when 230 knots (425 kmh)are reached.
The afterburner should only be used for take-off and then in the transition to supersonic speed (mach 0.95 to mach 1.5).
Landing:
Final approach: 180/185 knots (333/343 kmh). Touch at about 160 knots (296 kmh).
You will have a good angle of attack then press f6 for the landing camera, otherwise you will no longer see the runway.
After landing, press AG7 for reverse.
Stall: Approximately 15 degrees of angle of attack.
Do not go below 145/150 knots (270/278 kmh).
Autopilot Buttons:
All ..HOLD (and TURB) buttons maintain the current flight parameter.
The TRK HDG, VOR LOC, VERTICAL SPEED buttons and all those with ..ACQ acquire the selected parameters.
(ALT ACQ needs an appropriate vertical speed selected.)
INV is the reverse route to the vor.
MAX CLIMB and MAX CRUISE will limit speed below VMO.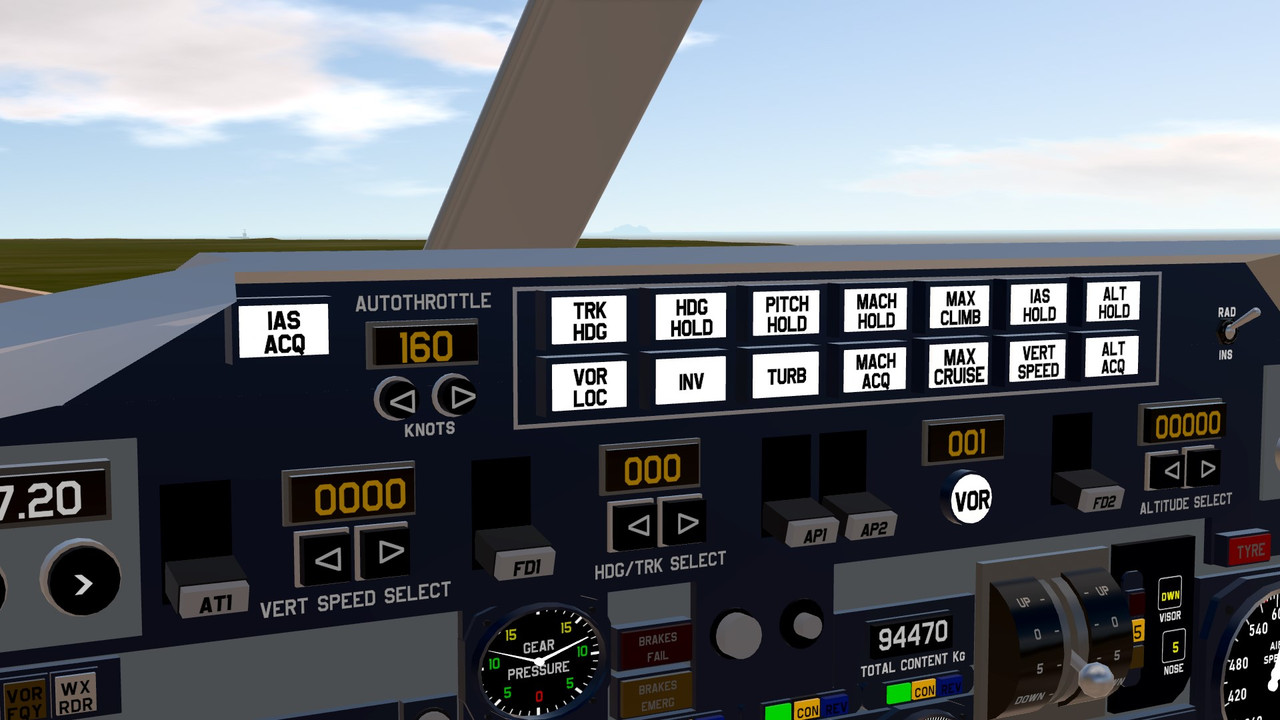 The altitude selection is x 1000 but pressing on the number window will switch to x5000.
To select a mach number, use the knobs on the mach gauge or the mach selector in the center console.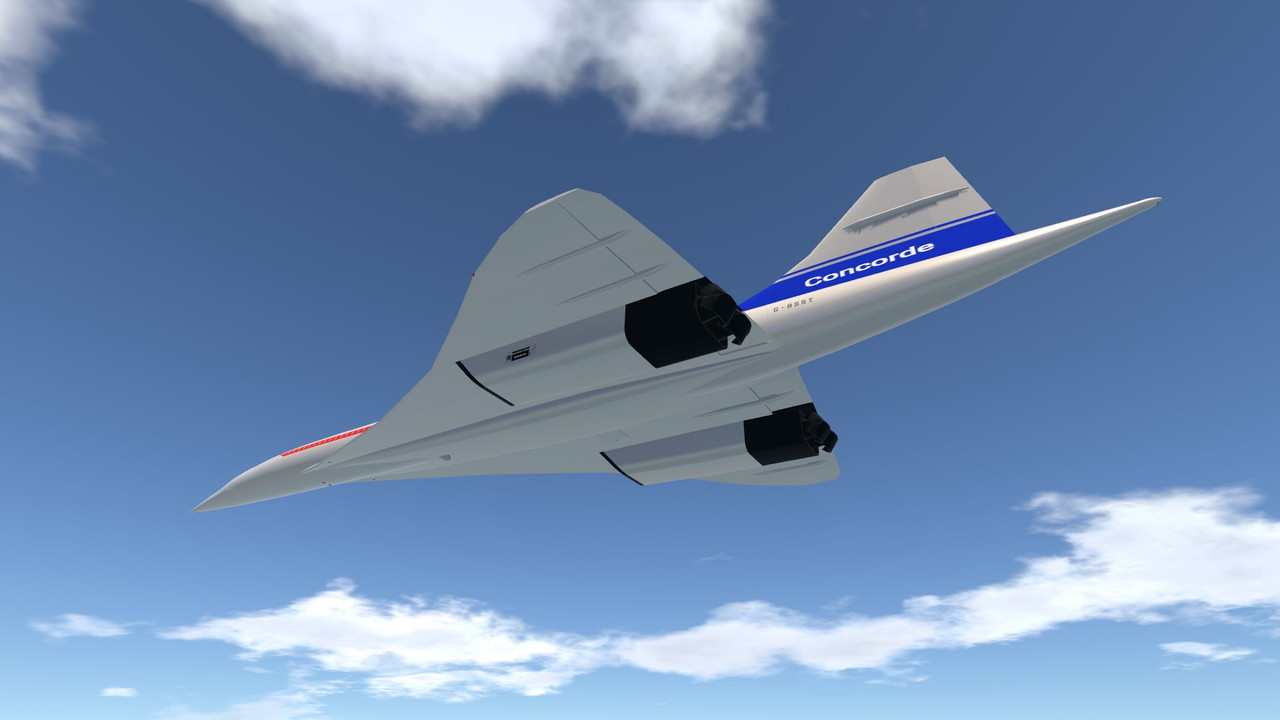 Specifications
General Characteristics
Created On

Windows

Wingspan

84.3ft (25.7m)

Length

203.3ft (62.0m)

Height

41.0ft (12.5m)

Empty Weight

182,432lbs (82,750kg)

Loaded Weight

393,858lbs (178,651kg)
Performance
Power/Weight Ratio

0.364

Wing Loading

90.9lbs/ft2 (444.0kg/m2)

Wing Area

4,330.7ft2 (402.3m2)

Drag Points

22601
Parts
Number of Parts

723

Control Surfaces

0

Performance Cost

4,724
---