In a parallel universe somewhen
His Majesty's Aircraft
Desert Vanguard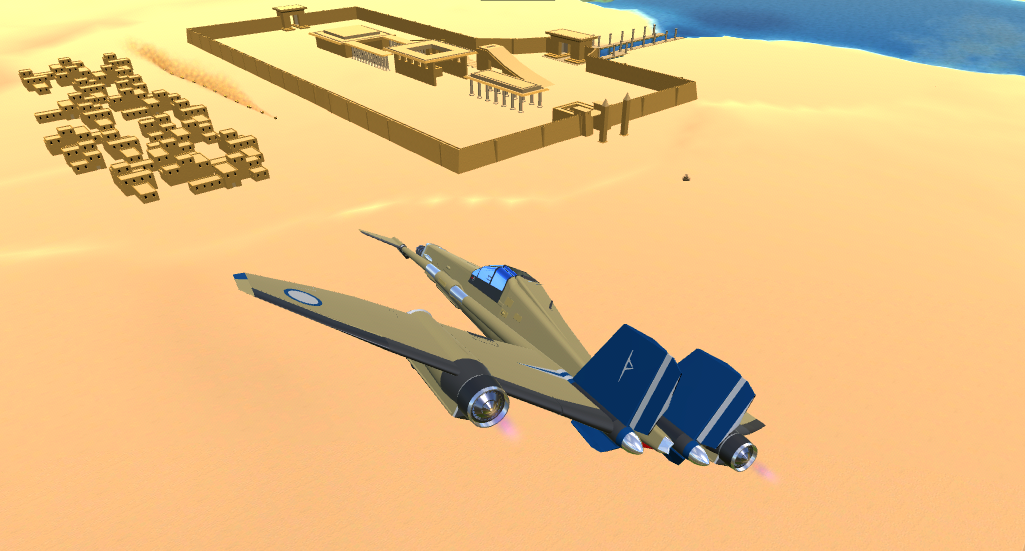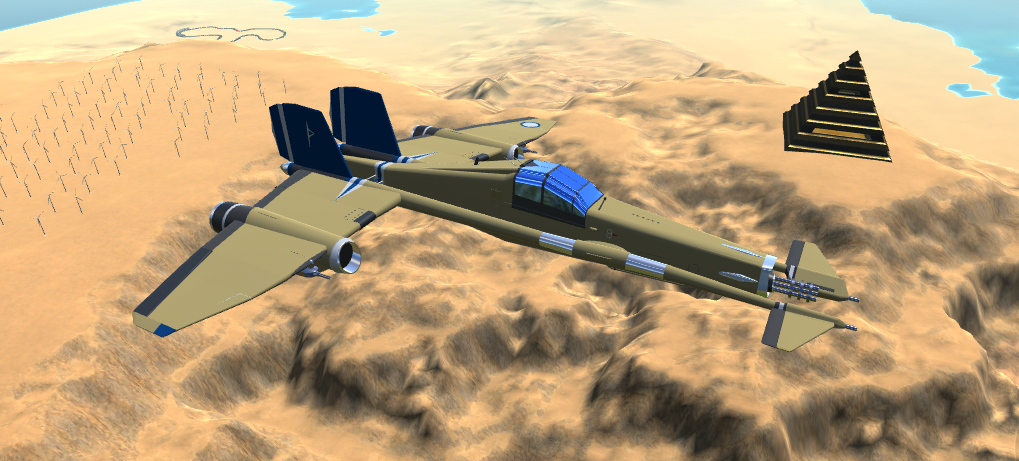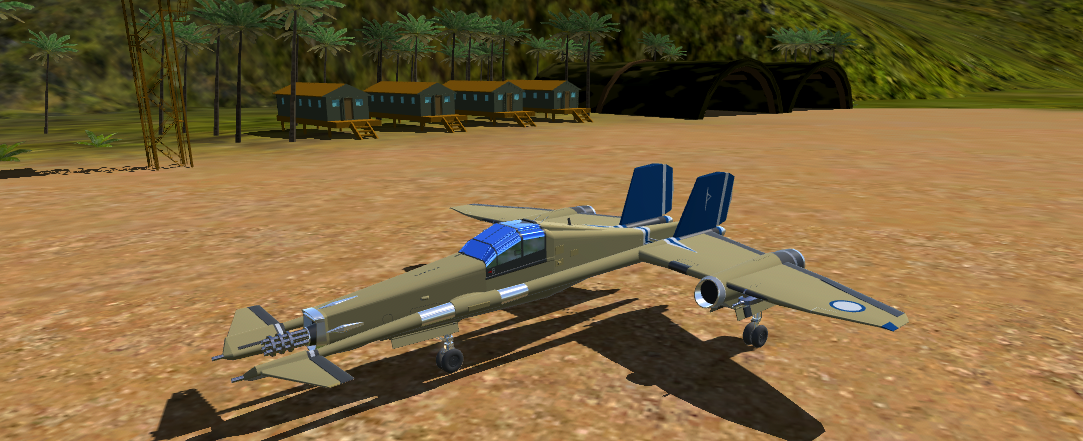 Take-off
Apply full Throttle; rotate at 250mph. Once airborne and gear up, maintain full Throttle for gentle climb and fast flight, or throttle back and apply Trim as required.
Landing
Use 15% Throttle for final approach and landing. On touchdown, Throttle off and brake gently.
Taxiing
Low throttle and Yaw.
Built by: Settlement 8 Air Militia
Sponsored by: Settlement 8 Traders and Project Leaders.
AG1 Centre Rotary Cannon.
AG2 Front Cannon.
AG3 Machine Guns.
His Majesty's Aircraft "Desert Vanguard" is a medium speed, single seat fighter assigned to provide point defense around the reclamation projects at Desert Settlement 8. The craft carries an array of guns for different types of targets: A large calibre rotary cannon on the centre line, 2 cannon in the forward nacelles and 3 machine guns for soft targets.
Footnote
Kinda referencing some of my older builds this time.
Specifications
General Characteristics
Created On

iOS

Wingspan

51.3ft (15.6m)

Length

47.4ft (14.4m)

Height

13.7ft (4.2m)

Empty Weight

-4,734,385lbs (-2,147,483kg)

Loaded Weight

7,522lbs (3,411kg)
Performance
Power/Weight Ratio

28.382

Wing Loading

19.0lbs/ft2 (93.0kg/m2)

Wing Area

394.9ft2 (36.7m2)

Drag Points

5269
Parts
Number of Parts

420

Control Surfaces

6
---