This is my second aircraft. And it has my first invention!
---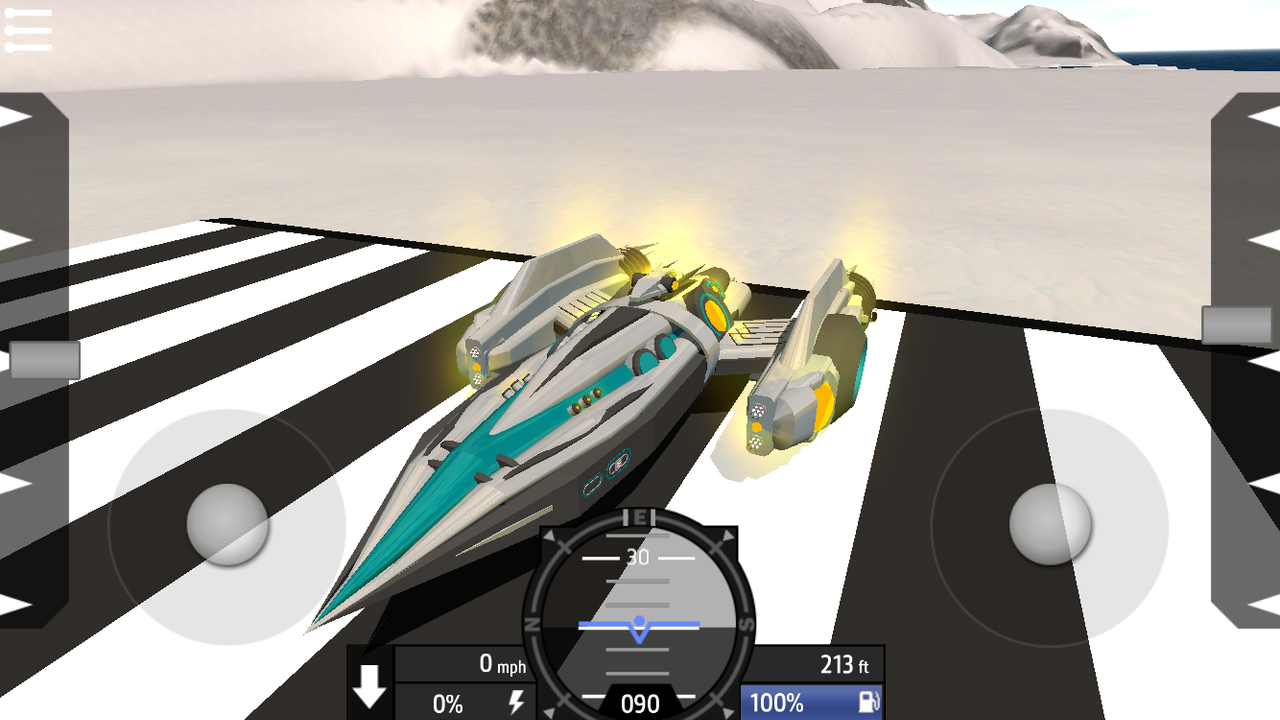 ---
I noticed if you get blown up, you can still shoot your countermeasures, so I designed a box that can be launched off a plane, then filled with captured flares. Why you may ask. Well, since it's filled with flares, it has high heat, and missiles loooove that.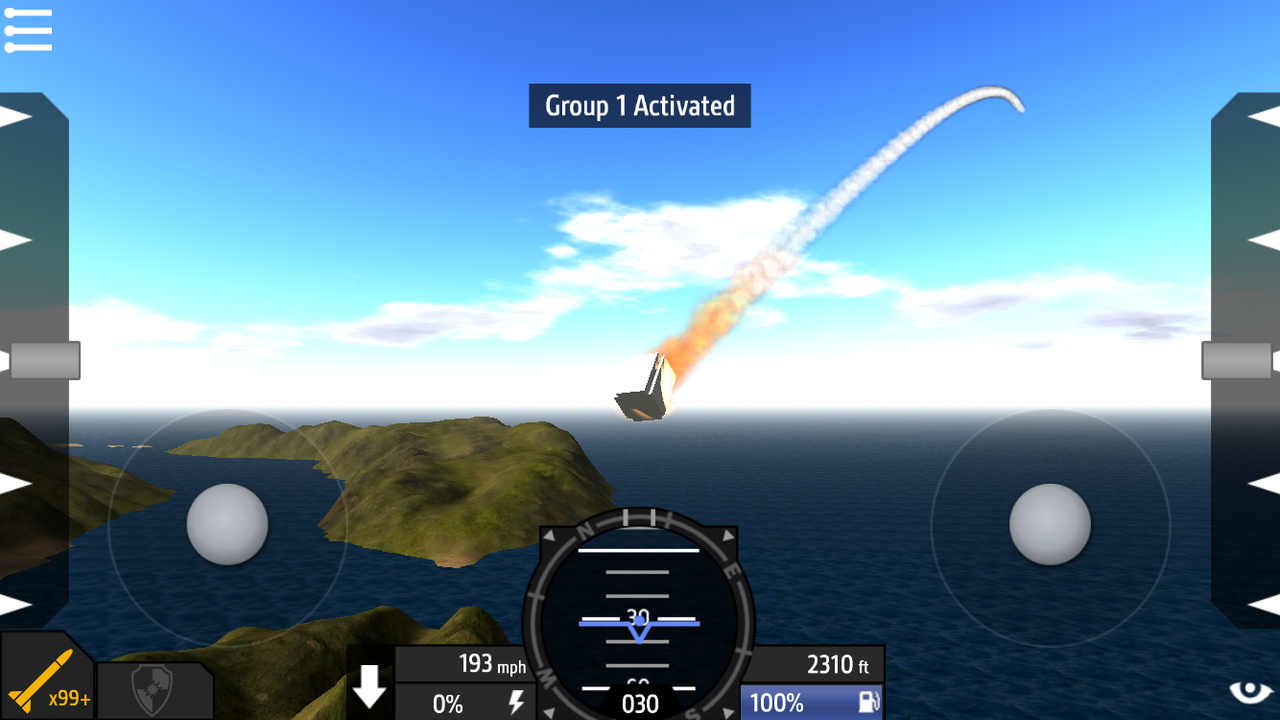 ---
Controls: Normal
group one: boost
group two: launch flare box
votl: rotate turret
---
Armaments:
42 interceptor class missiles
10 instant lock inferno class missiles
2 high power laser cannons ( backwards facing )
280 rockets ( use like bullets )
---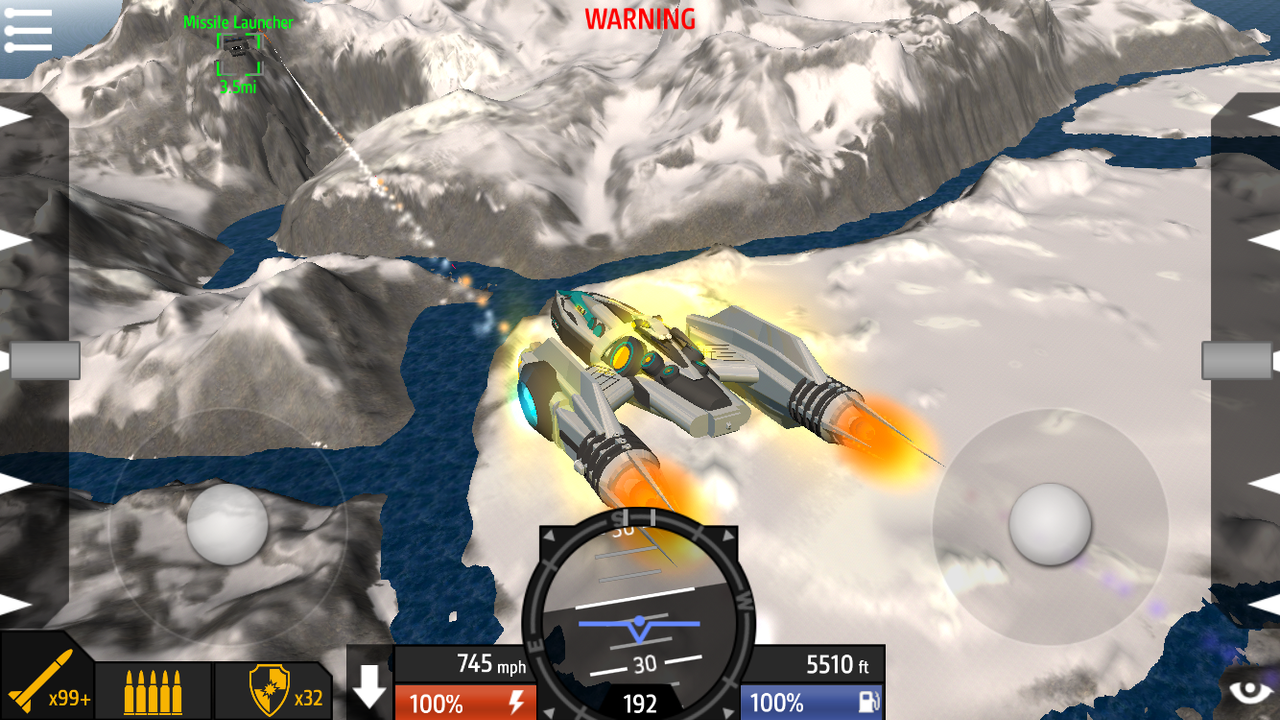 As a side note, this is not, I repeat not, a fighter. This is a freighter. You will not be able to do cobras, try as you might. It is meant to be fast, but not highly maneuverable.
---
Enjoy your flight! I hope you like it
Specifications
General Characteristics
Successors

1 airplane(s)

Created On

iOS

Wingspan

42.8ft (13.0m)

Length

86.5ft (26.4m)

Height

17.9ft (5.5m)

Empty Weight

-4,734,385lbs (-2,147,483kg)

Loaded Weight

108,344lbs (49,144kg)
Performance
Power/Weight Ratio

2.862

Wing Loading

186.4lbs/ft2 (910.1kg/m2)

Wing Area

581.3ft2 (54.0m2)

Drag Points

23582
Parts
Number of Parts

485

Control Surfaces

10

Performance Cost

2,849
---