It's.....Free to use, yes you heard it right!
Look fools: Not to be mistaken with the AIM-54 Phoenix air to air missile and Maverick air to ground, this missile is fictional and is air to ground missile.
Here is a showcase vid made by @Player8263
---
X-2 viper missile system.
The X-2 viper is a fictional laser-guided, long-range "air-to-ground" missile [AGM] is best suited for destroying enemy convoys and other enemy positions. Not much about it :/
---
Ps: it may cause lag in some devices due to the explosion scale, pardon me.
---
How to use it:
1) Remove the cockpit and make a subassembly of it
2)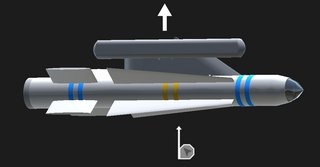 Then place the upper part on the plane and then put the rest of it.
3)



After locking the missile into target click on that.
4)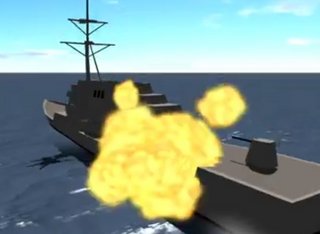 Hehe boi

---
Anyways here are some good ol' juicy pics

By @scratch
---
Now have fun busting nuts with it and upvote it if you like it and maybe a spotlight pls? 🥺
---
Thanks to @Orao and for helping me with the this, without him...it would have been impossible.
.
.
And I forgor,
Thanks to BogdanX for that plane in the background.
Specifications
General Characteristics
Predecessor

X-2 Viper missile system

Created On

Android

Wingspan

4.3ft (1.3m)

Length

20.0ft (6.1m)

Height

5.3ft (1.6m)

Empty Weight

808lbs (366kg)

Loaded Weight

808lbs (366kg)
Performance
Wing Loading

439,839.3lbs/ft2 (2,147,483.6kg/m2)

Wing Area

0.0ft2 (0.0m2)

Drag Points

258
Parts
Number of Parts

28

Control Surfaces

0
---