This aircraft is specially designed for Artificial Intelligence [AI] to simulate air traffic, it is able to land and take off with extreme precision in the main airports in the game, it is also a playable aircraft, you can enjoy air collisions or target practice .
MAPA Aviation · 2023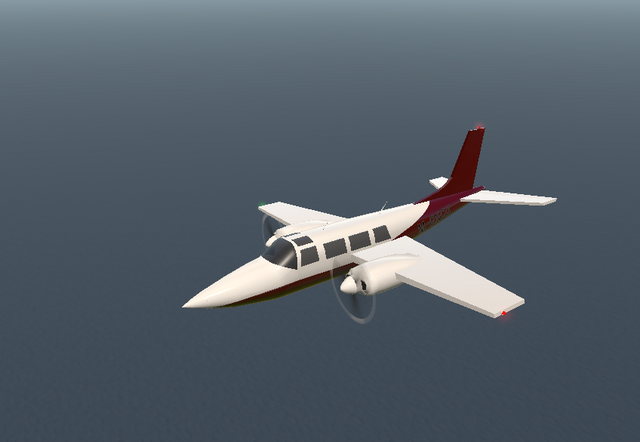 ---
Wiki:
The Piper Aerostar (formerly Ted Smith Aerostar) is an American twin-engined propeller-driven executive or light transport aircraft, designed by Ted R. Smith. It was originally built by Ted Smith Aircraft Company, which after 1978 became part of the Piper Aircraft Corporation.
Ted Smith flew the first Aerostar 600 in October 1967. It was a mid-wing cantilever monoplane powered by two wing-mounted Avco Lycoming piston engines, with a tricycle landing gear. It was fitted with luxury accommodation for six. Also produced, and the base of most of the subsequent models, was a version with turbocharged engines, the Aerostar 601.
During the time of production, the Aerostar held the speed record for fastest twin piston general aviation aircraft, capable of cruise speeds from 220 kn (408 km/h) for the earliest 600 models to 261 kn (483 km/h) for the later 700 models. Light construction, low drag and high powered engines also contribute to fast climb rates.
---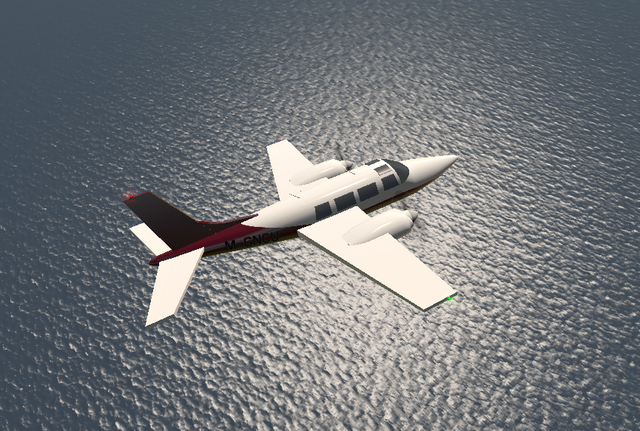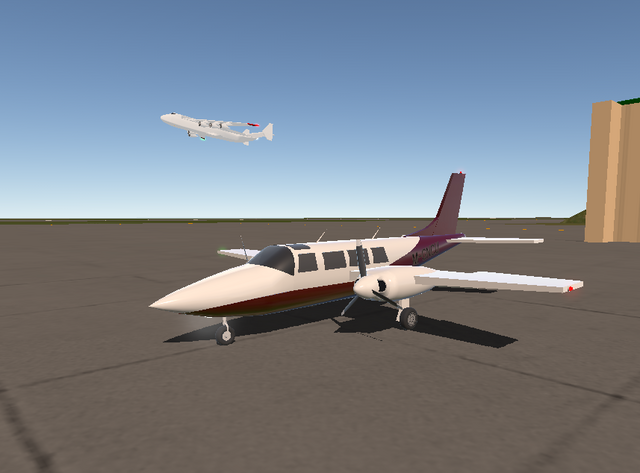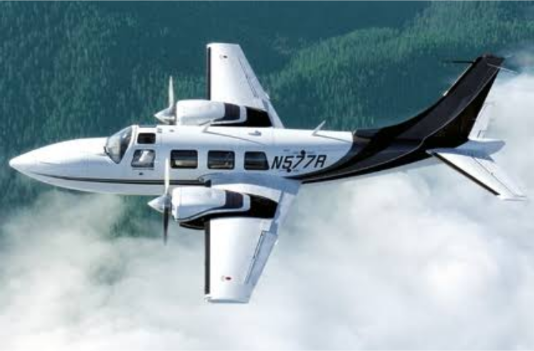 Real Photo, Credit: Flying Magazine
Thank you for your attention, Enjoy it!
Specifications
General Characteristics
Successors

3 airplane(s)

+63 bonus

Created On

Android

Wingspan

40.9ft (12.5m)

Length

40.2ft (12.3m)

Height

14.6ft (4.4m)

Empty Weight

4,817lbs (2,184kg)

Loaded Weight

6,813lbs (3,090kg)
Performance
Horse Power/Weight Ratio

0.146

Wing Loading

23.5lbs/ft2 (114.9kg/m2)

Wing Area

289.5ft2 (26.9m2)

Drag Points

1824
Parts
Number of Parts

74

Control Surfaces

7

Performance Cost

415
---