CVN "Infinity"-Intro
Finally, after months of building, modification and test, now it's complete-A nuclear powered aircraft carrier with 3 realistic catapults and 3 different kinds of full-featured carrier-based aircrafts.
I named it "Infinity",that's because its main hull and superstructure are modeled after the carrier in the game Sky Gamblers:Infinite Jets.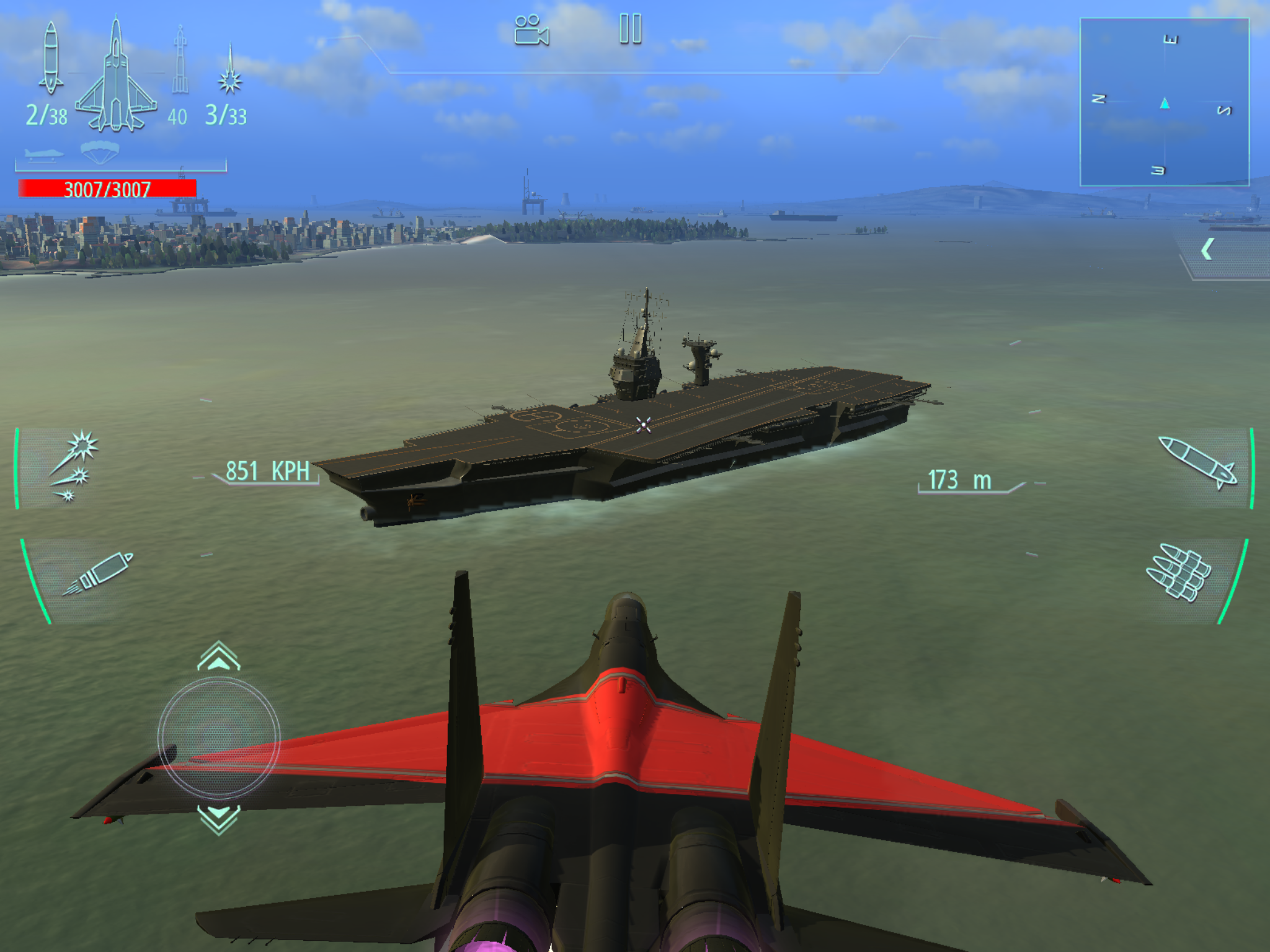 About a year ago,I tried to design a catapult with springs and magnets.Despite it performed poorly,my attempt to DIY catapult-assisted take-off finally made progress.It was version 1.8 at that time,there was no Funky Trees back then,so I couldn't think out any better design.Gradually I gave up this project.
But what I didn't expect was that the magical Funky Trees appeared a few months later.I redesigned the catapult with springs and magnets that separates automatically.After hundreds of experiments and adjustments,it finally became reliable.
So I started to looking for a carrier for my catapult.As soon as the carrier in Sky Gamblers came into my view,I knew that is it.Then this aircraft carrier project was decided.
---
Controls
There are many functional equipments available on Infinity.I will introduce the methods of use of them one by one.
Elevator
Activate Group1,nothing special.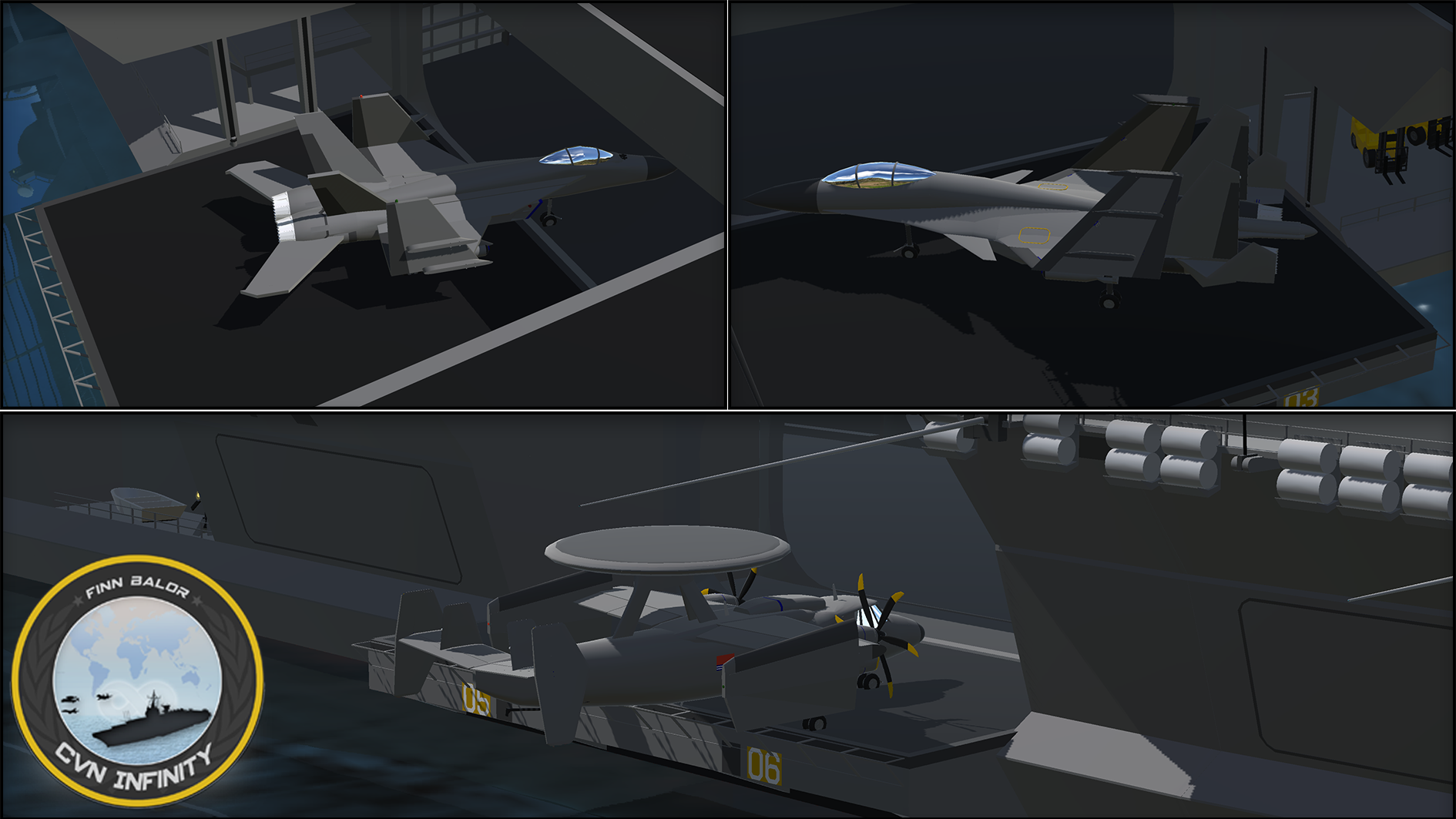 Catapults and Aircrafts
These are the most important parts of Infinity.Let's take a look at carrier-based aircrafts first.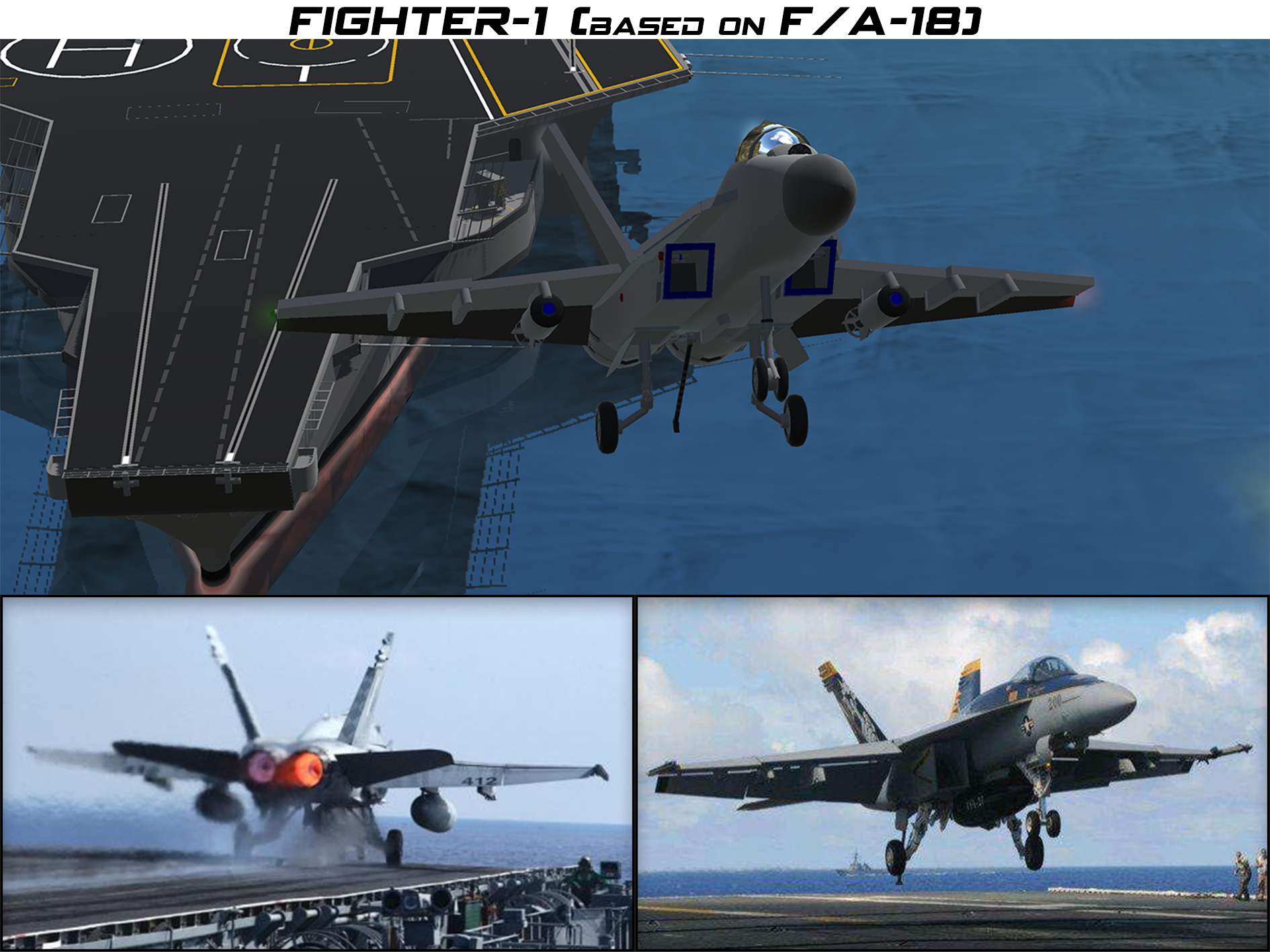 Fighter-1,based on F/A-18.
(Modified by Jundroo's Wasp)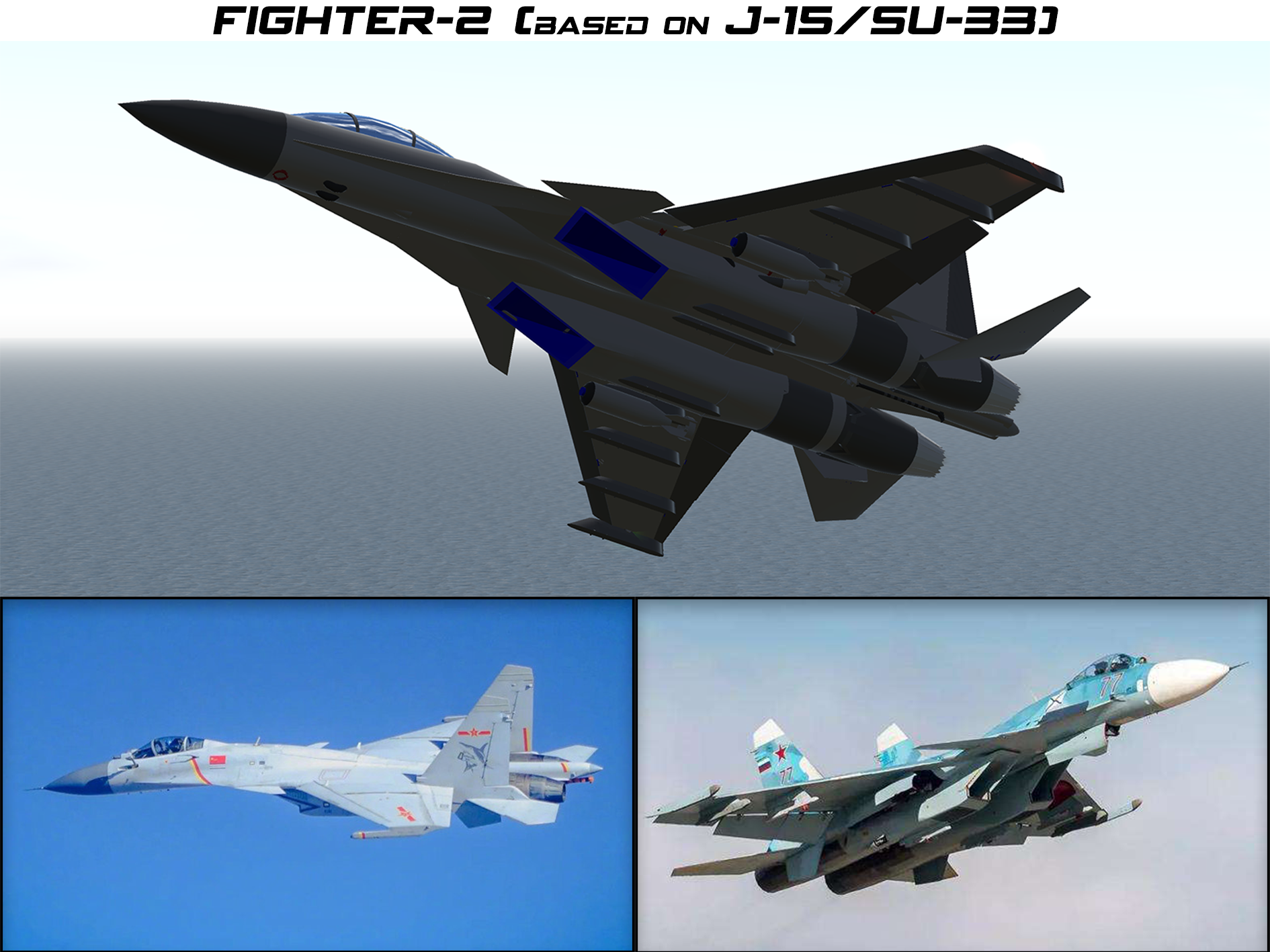 Fighter-2,based on J-15/Su-33.
(Modified by FinnRiChie's J-11 fighter)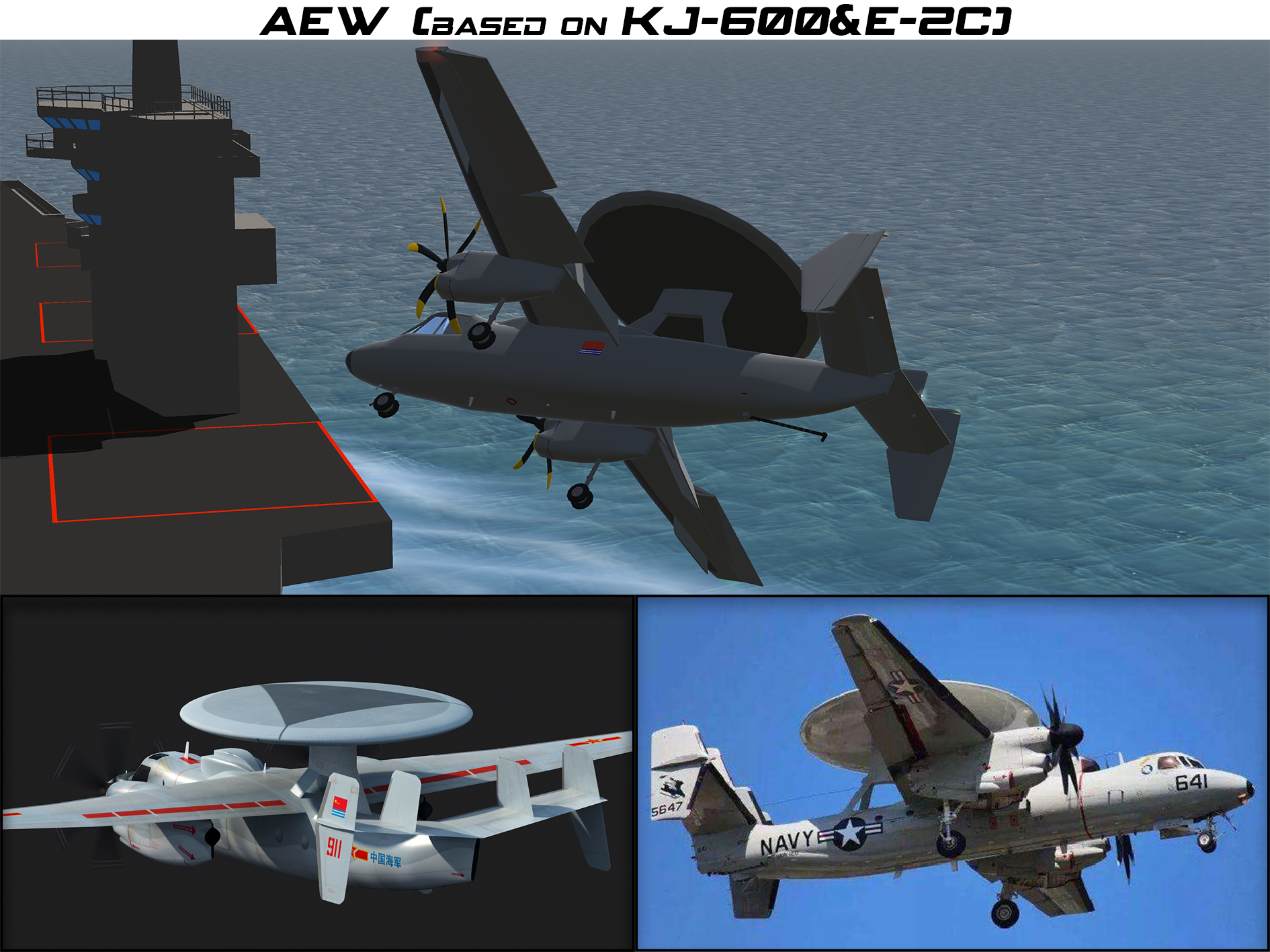 AEW,based on KJ-600 and E-2C
All 3 aircrafts are equipped with Ground Shifting System(GSS)(Well,don't mind that name.I don't know how to call it either XD).Just use Pitch,Roll and Yaw to move them on deck.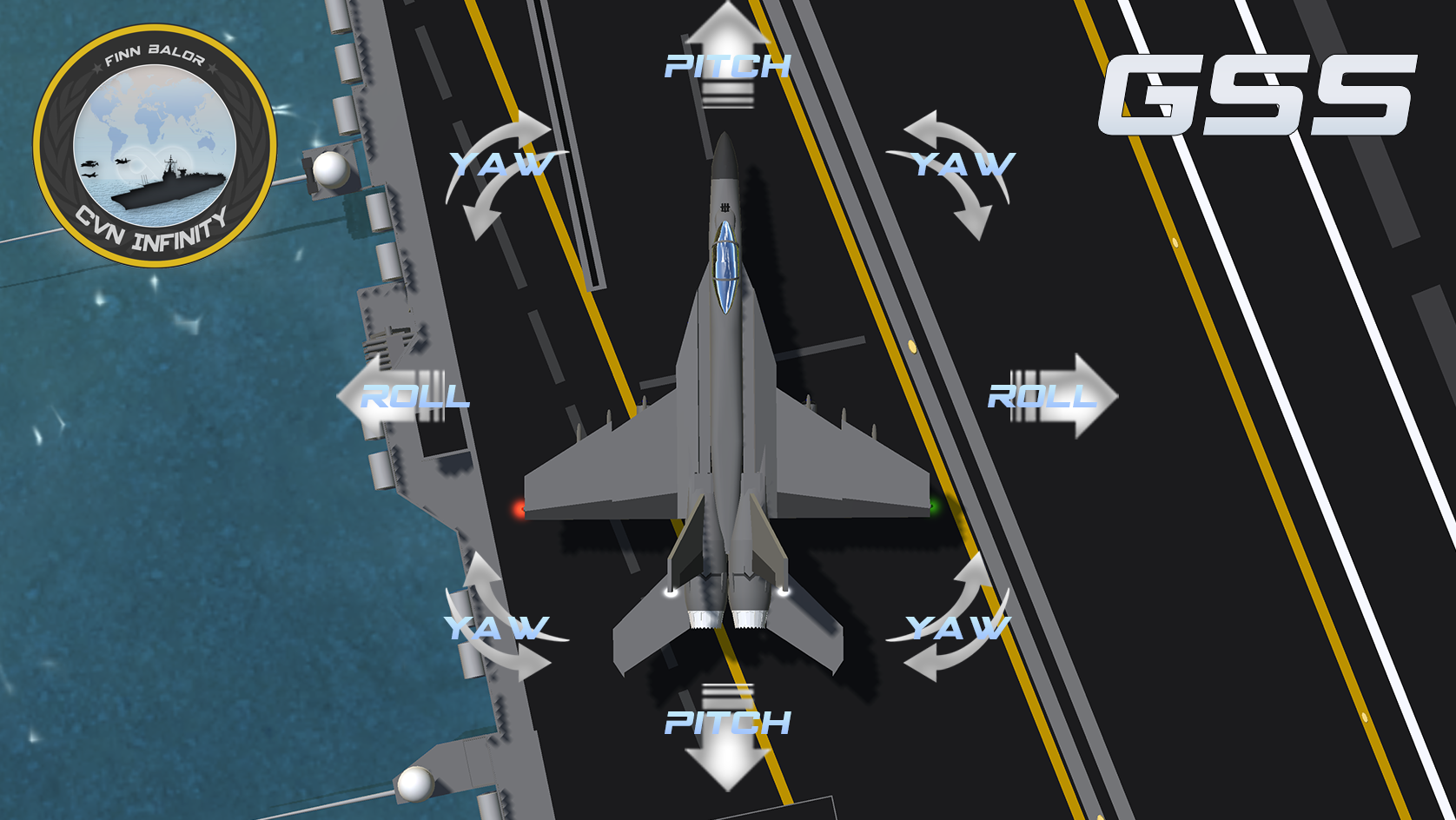 Group4 for Activating Fighter-1
Group5 for Activating Fighter-2
Group6 for Activating AEW
FireGuns(Space) for guns
By the way,I've reserved some pylons on the 2 Fighters,use FireWeapons(LAlt) to release the payloads.You can add more weapons to the pylons if you want.
Next,the catapults.I'll demonstrate with Fighter-2 and starboard catapult.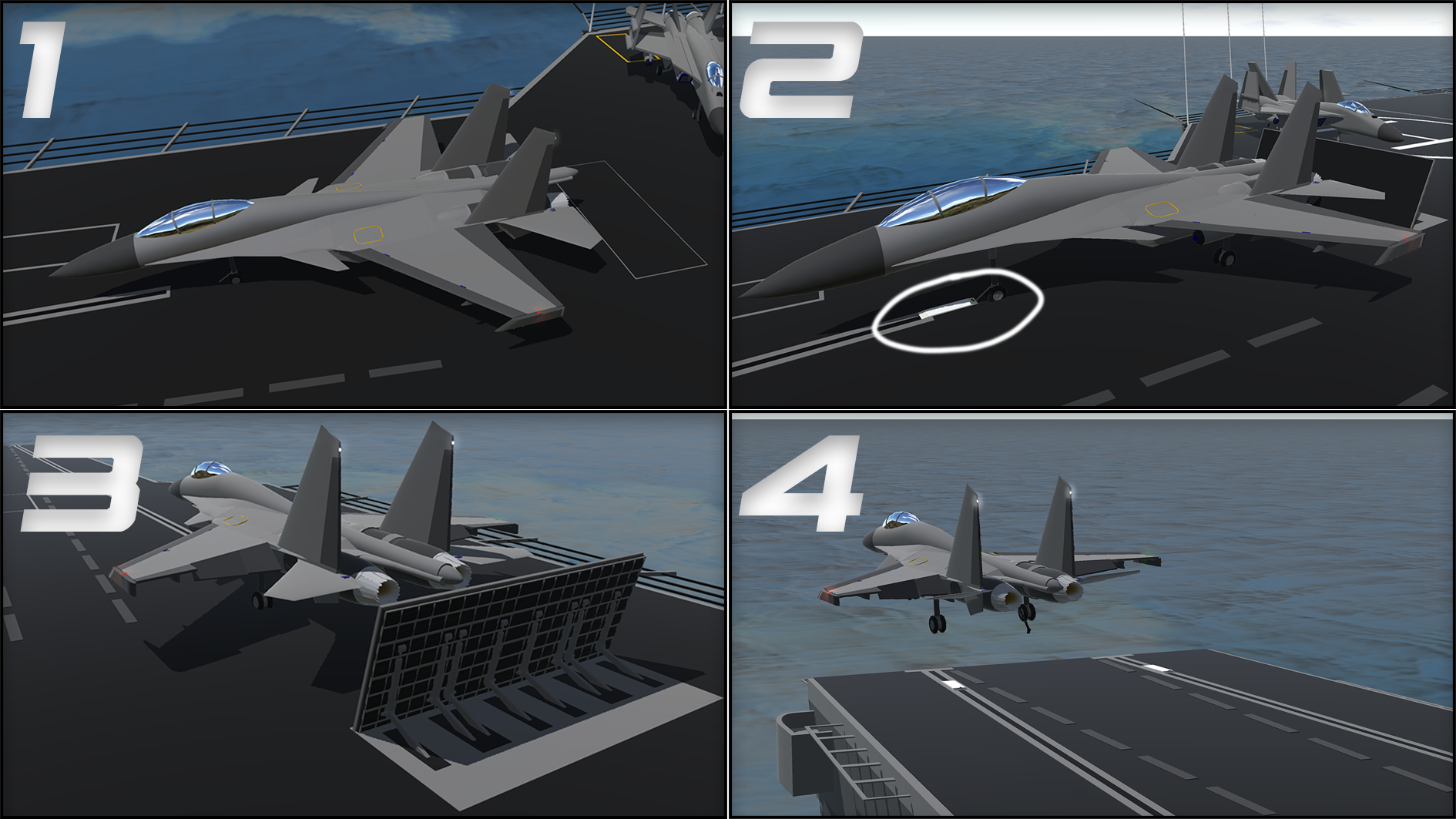 Step1:Use the GSS to move the aircraft in front of the baffle
Step2:Activate Group2,let the catapult get ready and raise the baffle.Then move the aircraft to connect to catapult slider.
Step3:Activate Group3 for flaps,set throttle to about 50%.
Step4:Take a deep breathe.Deactivate Group2,DO NOT PRESS PITCH,ROLL OR YAW UNTIL YOU LEAVE THE FLIGHT DECK.Now you're airborne,enjoy you flight,pilot!
Self-Defense Weapons
CIWS(Close-In Weapon System) x1 (Pitch & Roll)
AAM(Anti-Air missiles) x2 (VTOL&Trim) (Modified by the HHQ-10s on FinnReignSUPREME's Type 056 frigate)
ASR(Anti-Submarine Rockets) x1 (Trim)
Flare Projector x1
Just selected the weapon that you want to use at the weapon selection menu.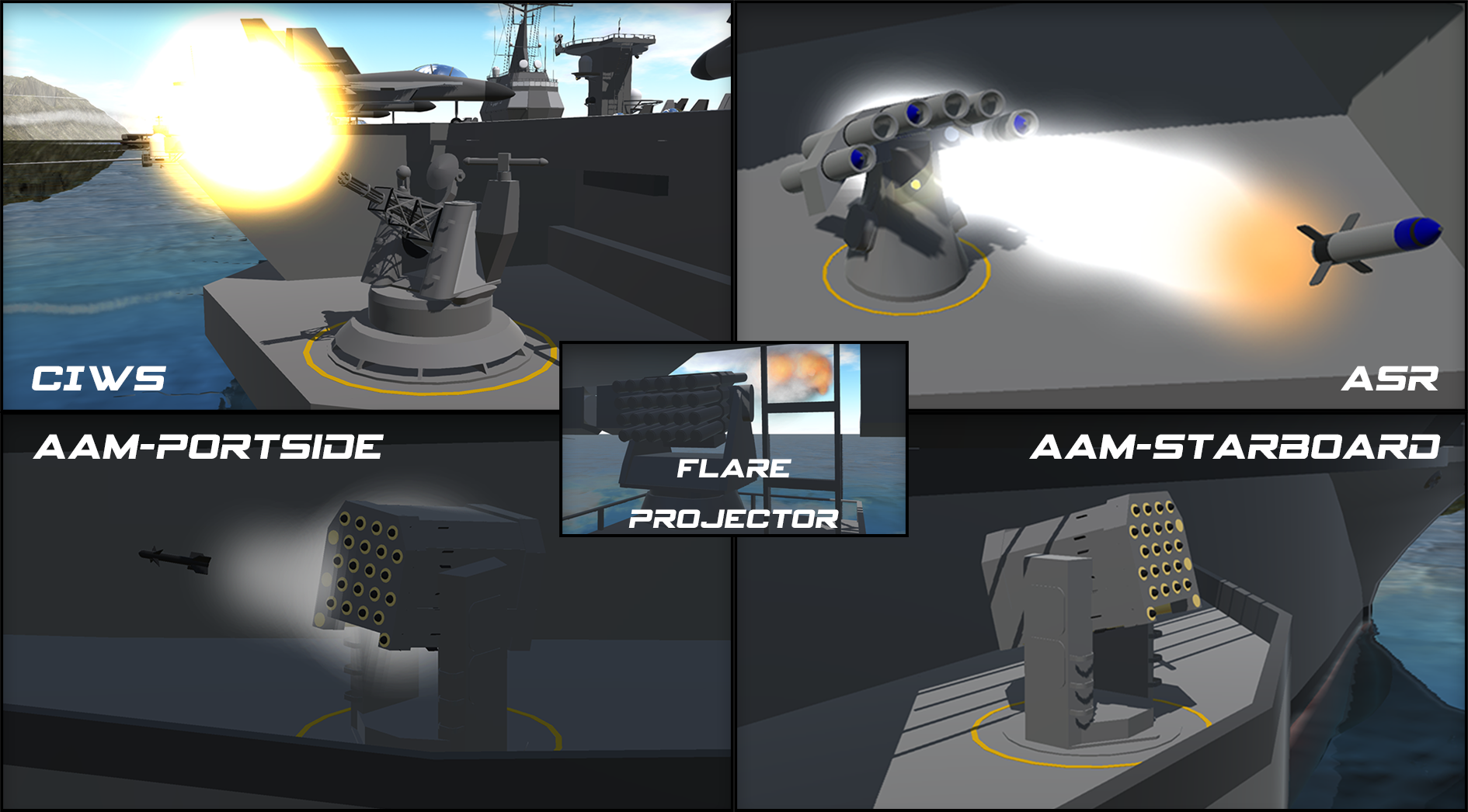 Night Navigation Lights
Activate Group7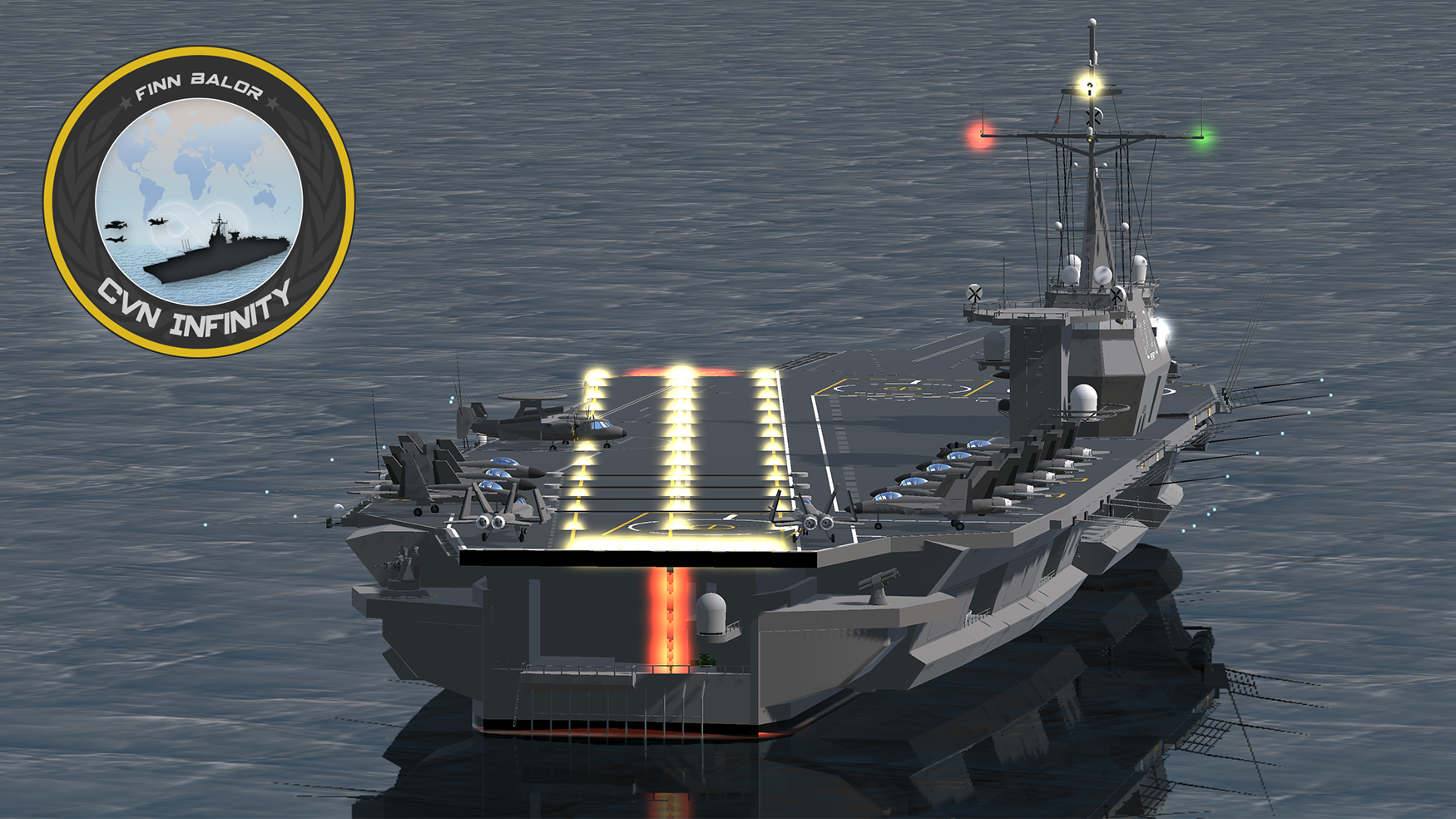 ---
Q&A
Q:Where is the barrier? How can I land?
A:You mean landing on this carrier? These planes are disposable, so are pilots. How can they land?(x),Actually I don't know how to do that either.As you can see,I didn't install functional barriers and ILS.I'm working with a friend to design barriers,maybe you'll see them in my next project.
Q:(Waiting for your questions!)
A:
---
Other
Parts pack
I'll publish some of the equipments and decorative objects on Infinity separately soon,for those who want to build naval vessels.It'll take a little while.
Fighter-1
Fighter-2
AEW
Decorative F18
Special thanks
@FinnRiChie
@FinnReignSUPREME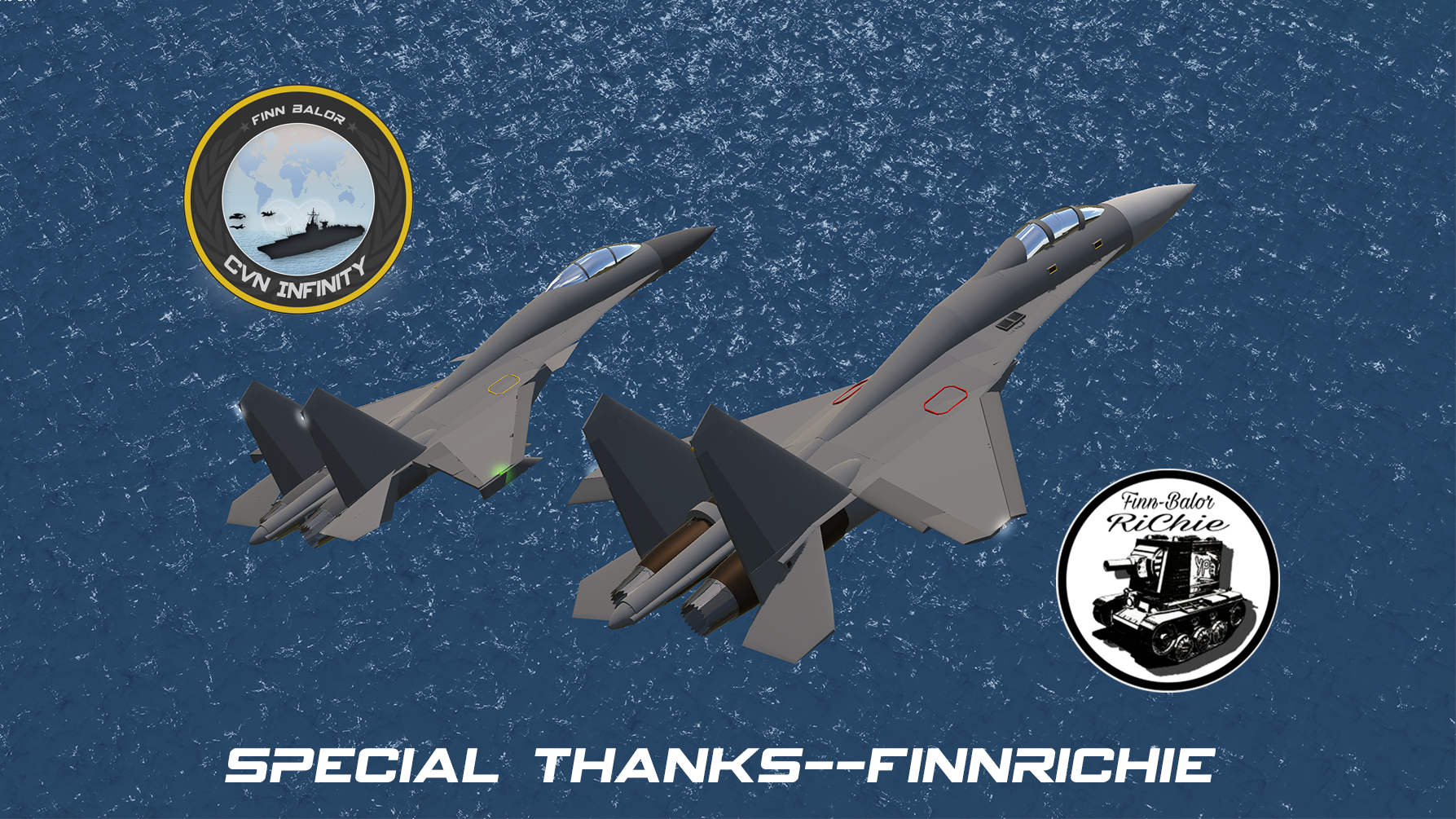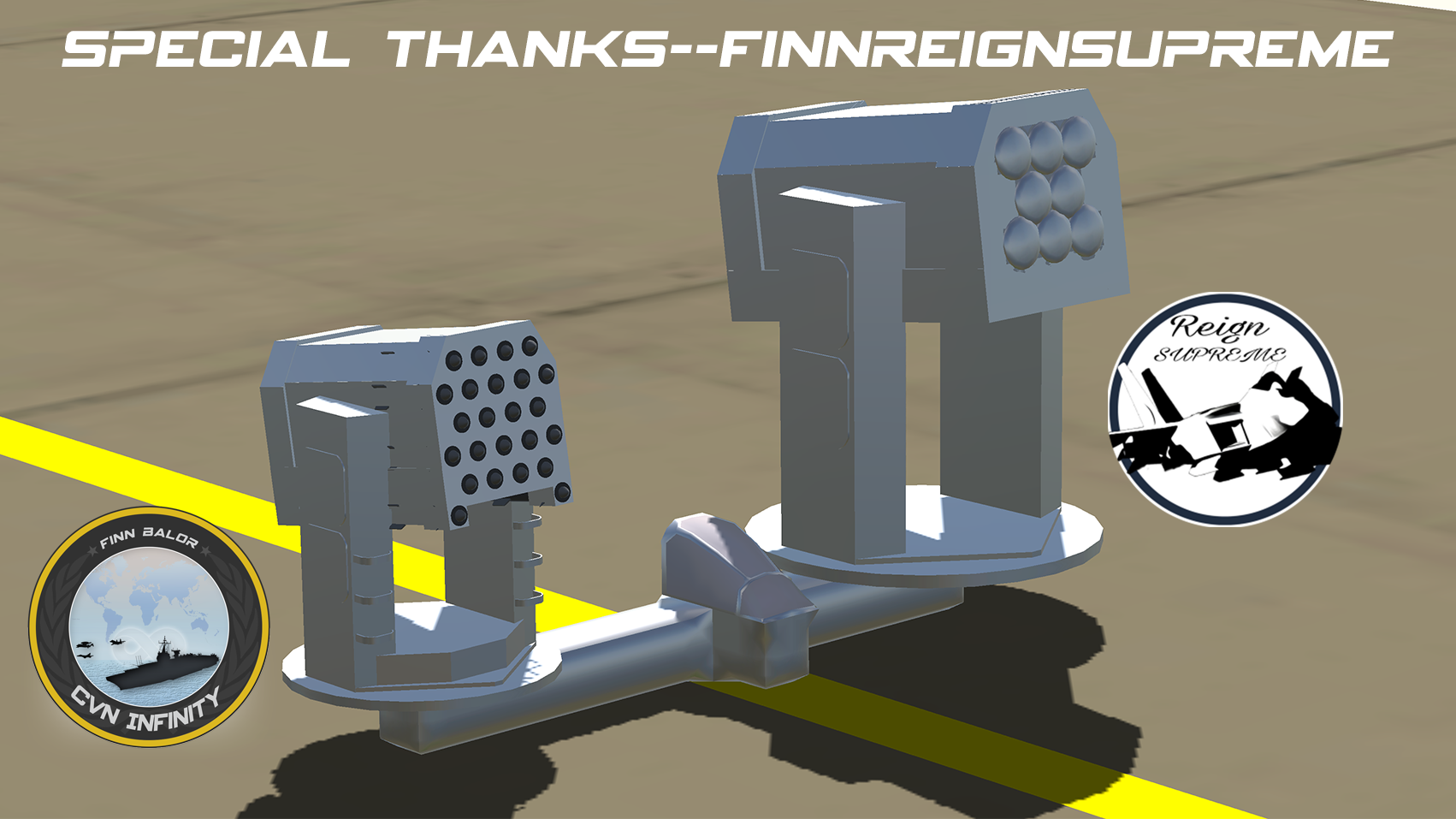 Photos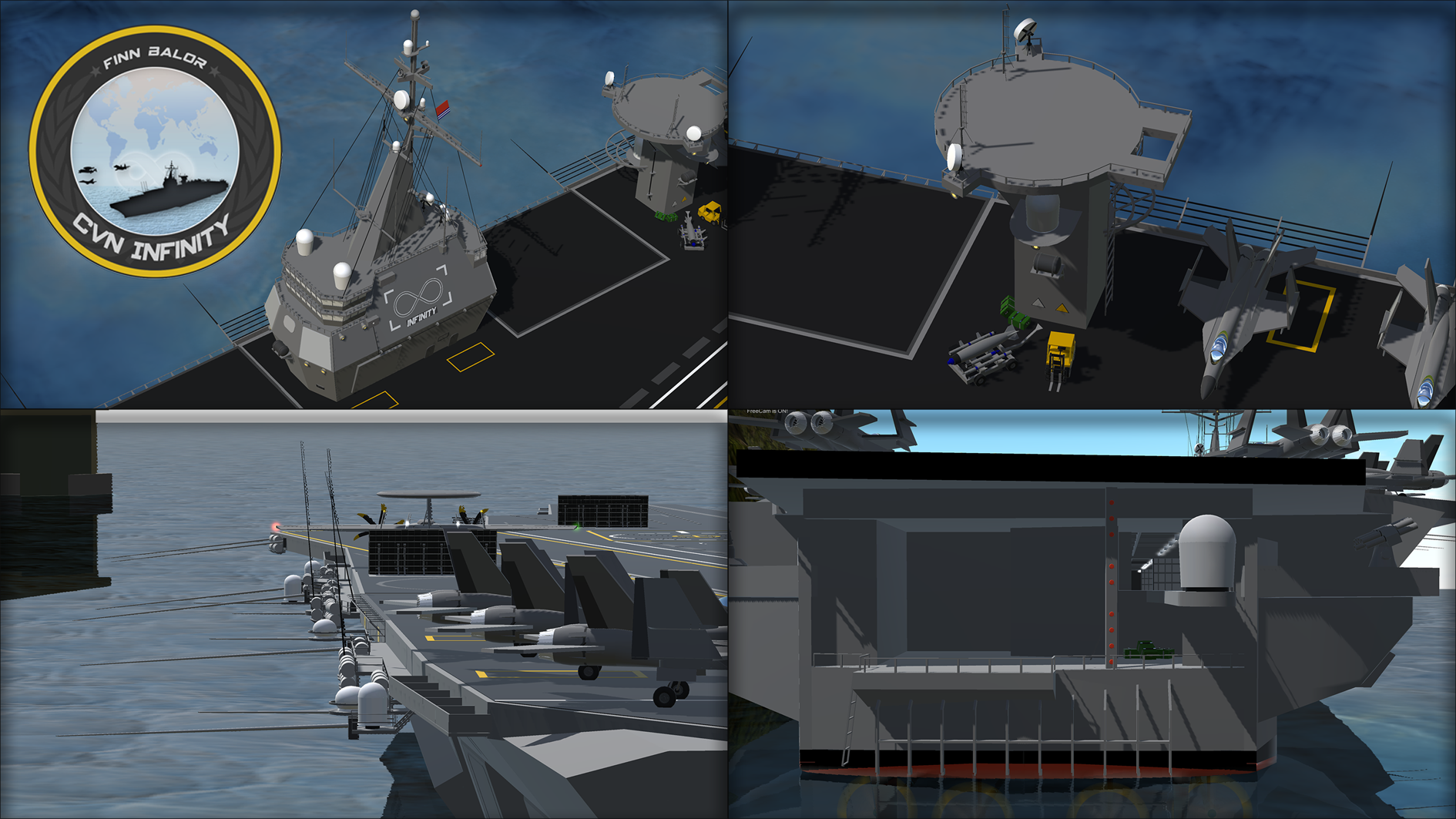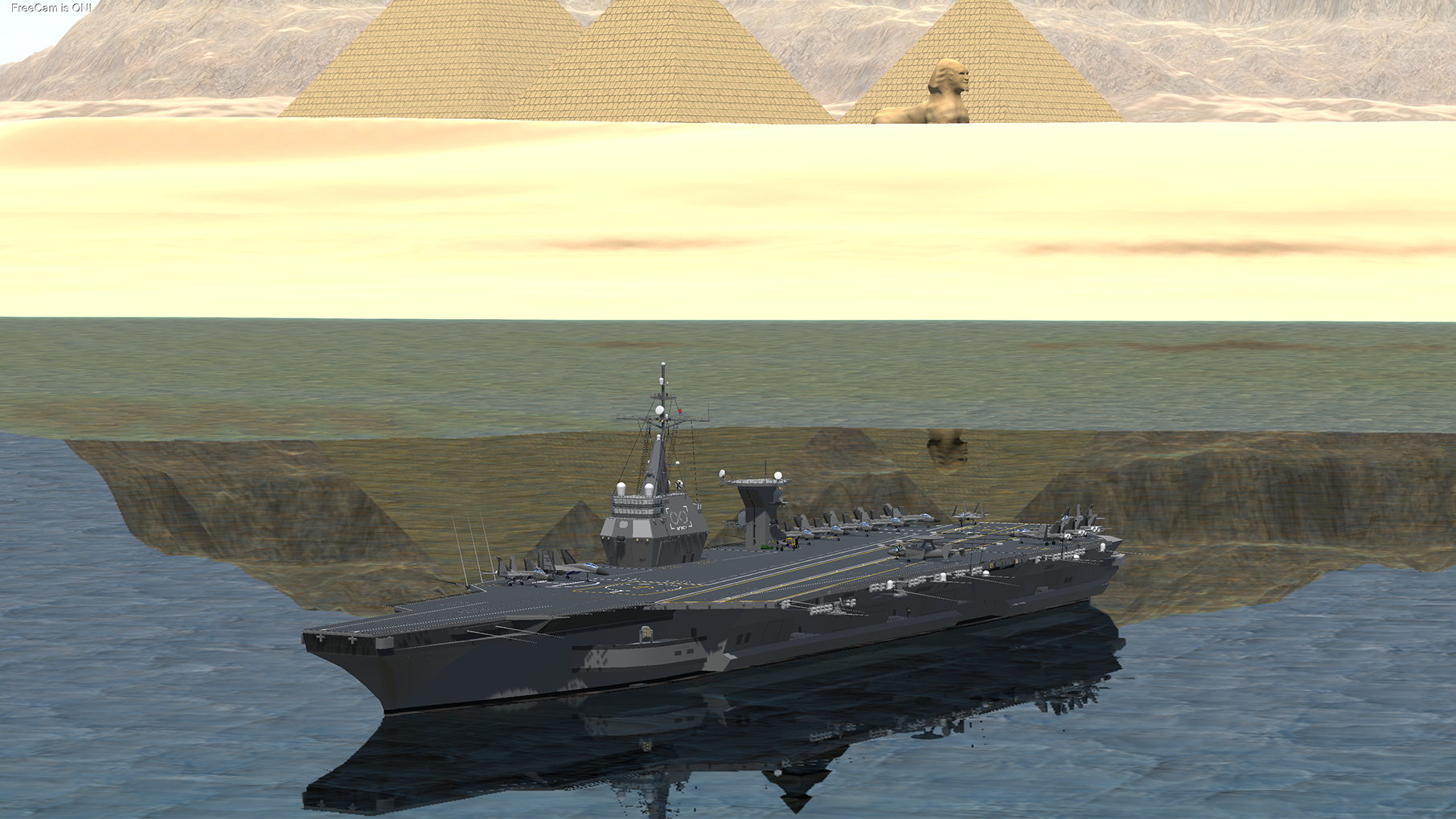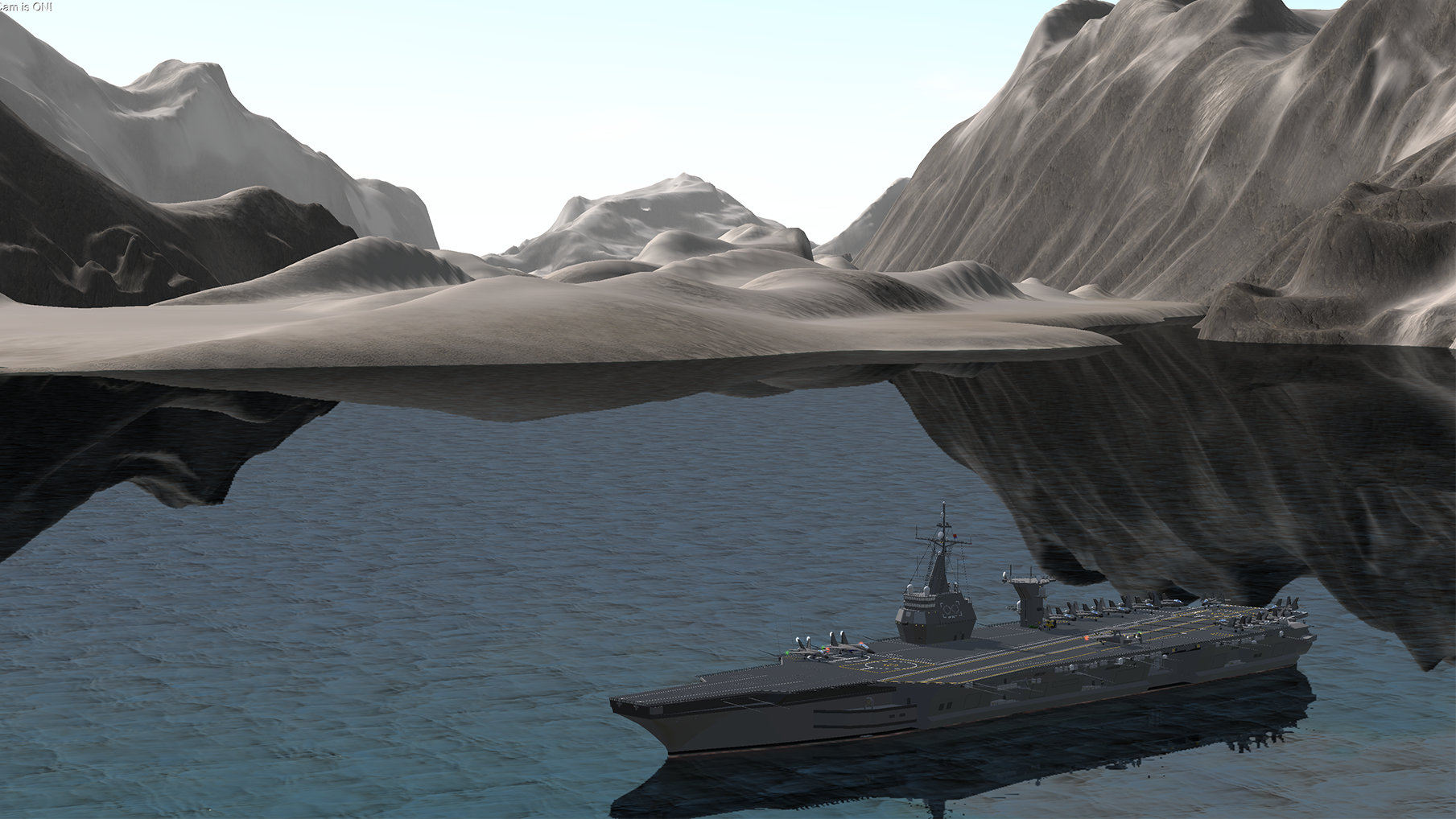 ---
Select the appropriate version
(Click the version which you want to download)
(Full version,5036 parts)
(Suggested if you can't run the Full version)
(Based on Full version,Removed some decorative aircrafts and objects on the deck,4270 parts)
(Based on x1,Removed catwalks and hangar installations,3586 parts)
(For those who just want to try the catapults or players with powerful mobile devices)
(Based on x2,Removed much much much more parts,ASR,flare projector and portside AAM,2077 parts)
---
Enjoy!
FinnZachary (LZYyumi)
Finn Balor Design Bureau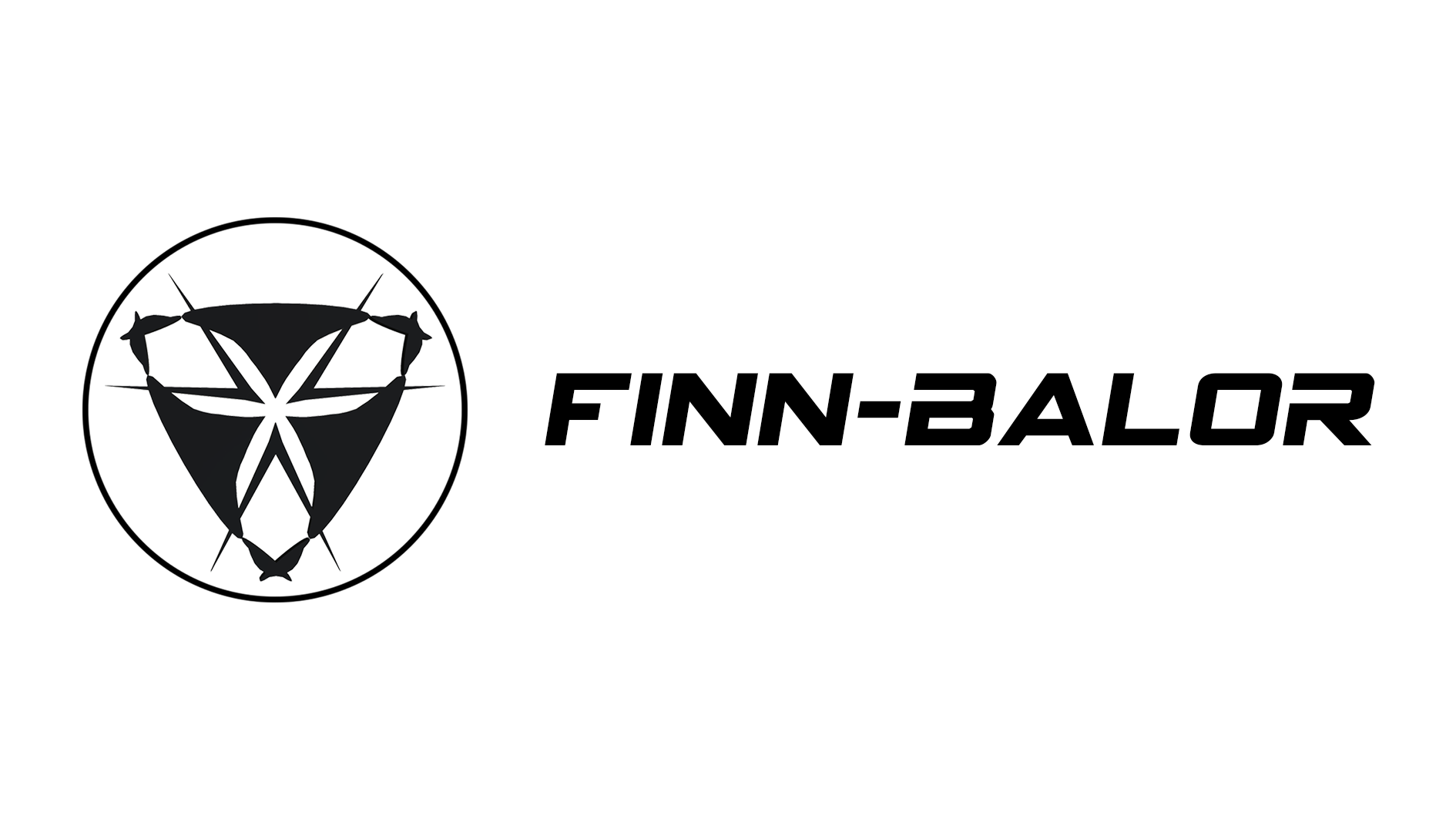 Specifications
General Characteristics
Created On

Windows

Wingspan

195.0ft (59.4m)

Length

564.0ft (171.9m)

Height

132.3ft (40.3m)

Empty Weight

180,896lbs (82,053kg)

Loaded Weight

469,863lbs (213,126kg)
Performance
Power/Weight Ratio

1.843

Horse Power/Weight Ratio

0.031

Wing Loading

41.0lbs/ft2 (200.3kg/m2)

Wing Area

11,452.6ft2 (1,064.0m2)

Drag Points

421133
Parts
Number of Parts

4825

Control Surfaces

70

Performance Cost

18,048
---