Auto Credit
Based on HomoSapien's
Aircraft
This is an aircraft specially designed for Artificial Intelligence (AI). But it can also be piloted manually.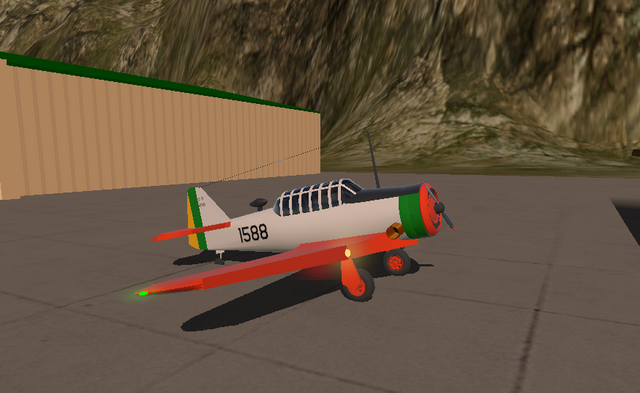 ---
Descrition:
The North American T-6 is a single-engine aircraft with conventional landing gear and a retractable tail wheel. This model is currently intended for the instruction and training of pilots and has also been used in combat in various scenarios such as the Second World War, the Korean War and, more recently, the Portuguese Overseas War.
'Wikipedia'
---
History:
The North American AT-6 (original designation, changed after the 2nd war to T-6) was the winner, in 1937, of a competition between the great North American manufacturers, aiming at choosing a new combat trainer for the Air Force. Aerial. It was basically a North American BT-9 (with fixed gear and 400 HP engine), re-equipped with a 600 HP Pratt & Whitney "Wasp" engine, and modified for retractable gear. Then designated BC-1 and equipped with light armament, the plane was a complete success, receiving designation SNJ in the version for the Navy. In 1940, his improved model BC-1A received the military designation AT-6, for "Advanced Trainer" (SNJ-3 for the Navy). Total AT-6 production reached 15,649 units, the last of which was manufactured in 1954 in Canada. Of this total, 81 were assembled in Brazil by the Fábrica de Aviões de Lagoa Santa/MG, between 1945 and 1952, a good part of them with a high degree of nationalization. In Brazil, the FAB's T-6s were only decommissioned in 1974 (in the Fumaça Squadron they were used until 1976), gradually replaced by the Neiva Universal. Today, of the 150 that flew in the FAB in 1973, only six T-6s still operate regularly with a civil prefix.
---
Gallery: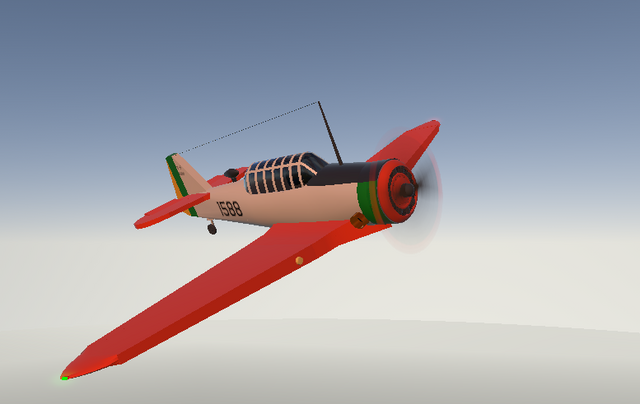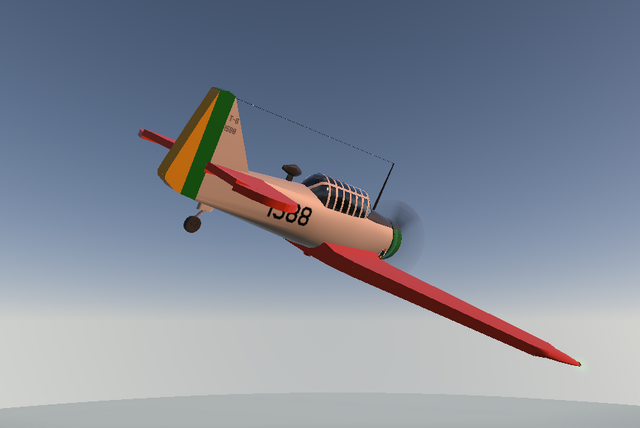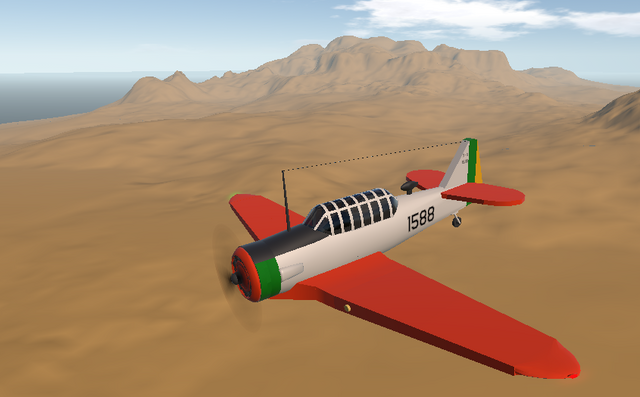 Reference Photos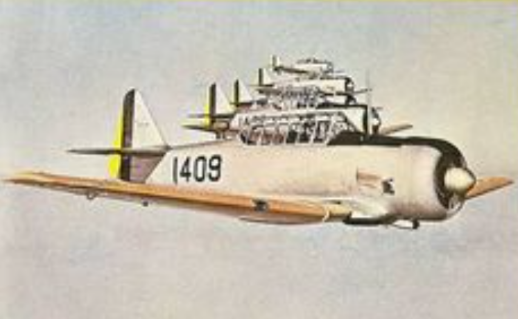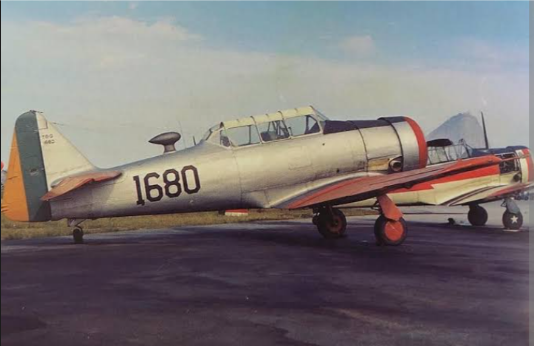 Credits: Wikipedia / Poder Aéreo / Pinterest
Thank you for your attention.
Variant:
USAF Livery by @Gabriel747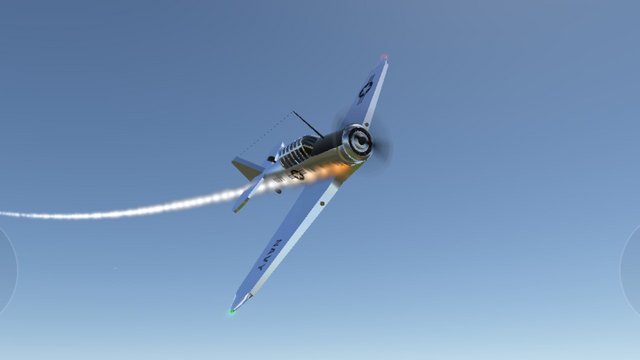 Specifications
General Characteristics
Predecessor

Aircraft

Successors

2 airplane(s)

+194 bonus

Created On

Android

Wingspan

63.1ft (19.2m)

Length

41.9ft (12.8m)

Height

19.8ft (6.0m)

Empty Weight

7,849lbs (3,560kg)

Loaded Weight

11,940lbs (5,416kg)
Performance
Horse Power/Weight Ratio

0.133

Wing Loading

26.2lbs/ft2 (128.1kg/m2)

Wing Area

455.2ft2 (42.3m2)

Drag Points

3678
Parts
Number of Parts

90

Control Surfaces

4

Performance Cost

429
---