(English version at the bottom of the page )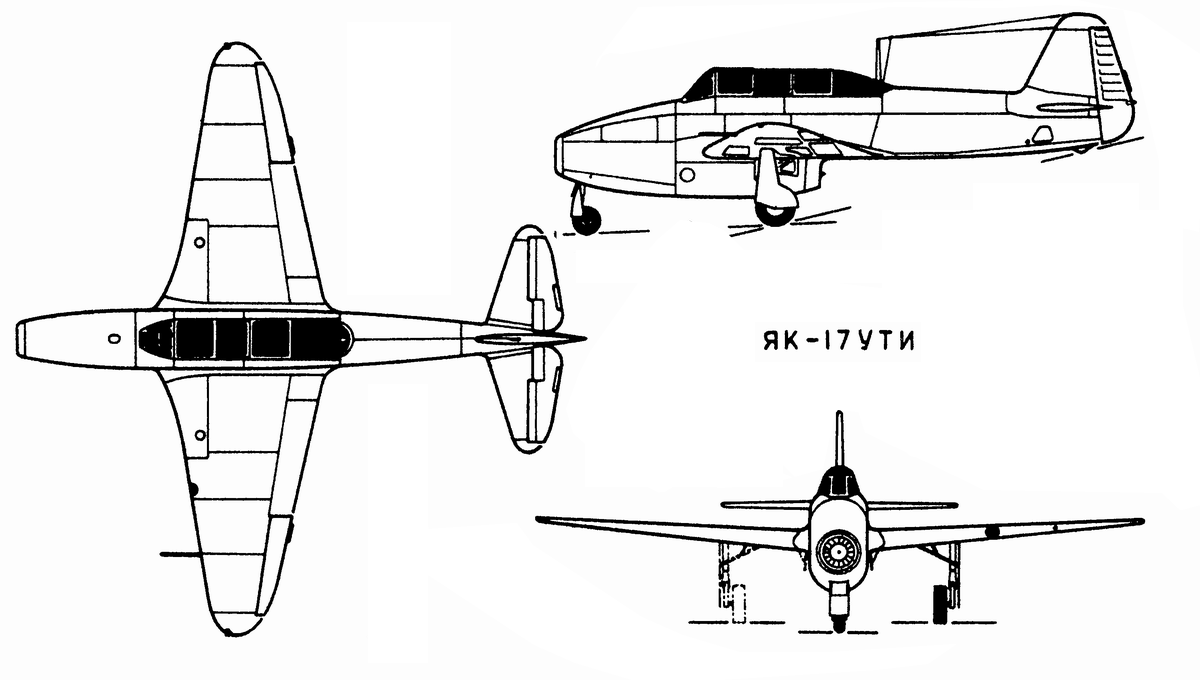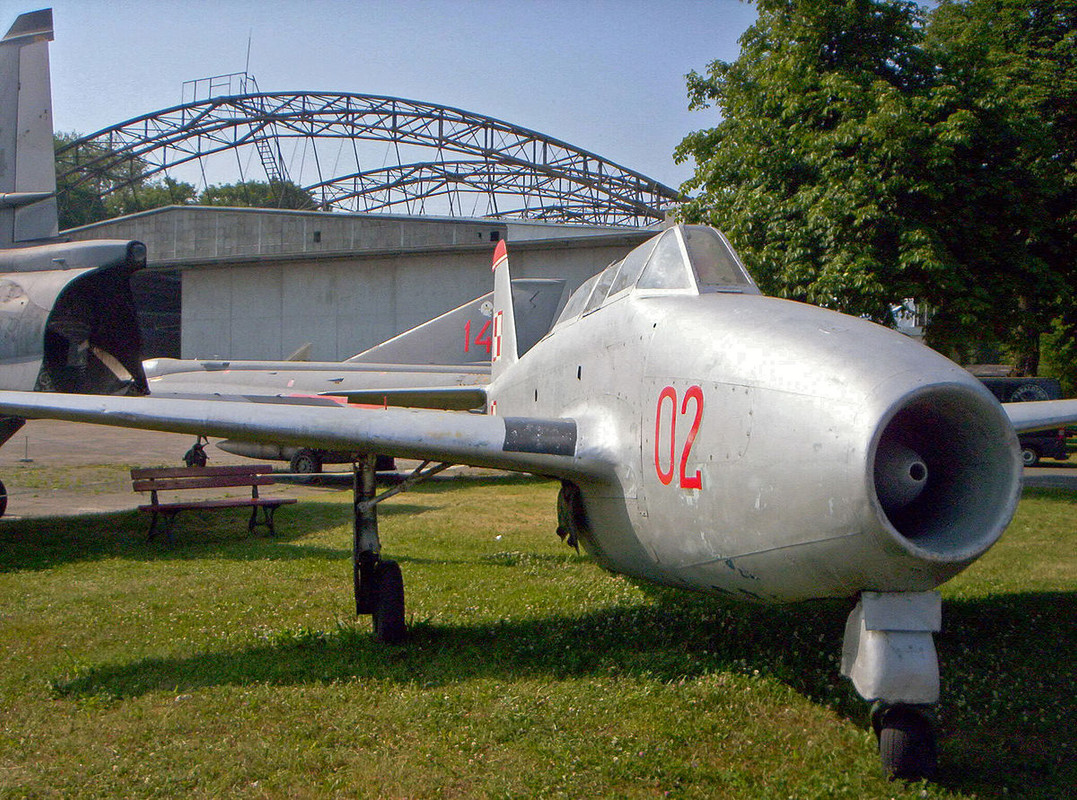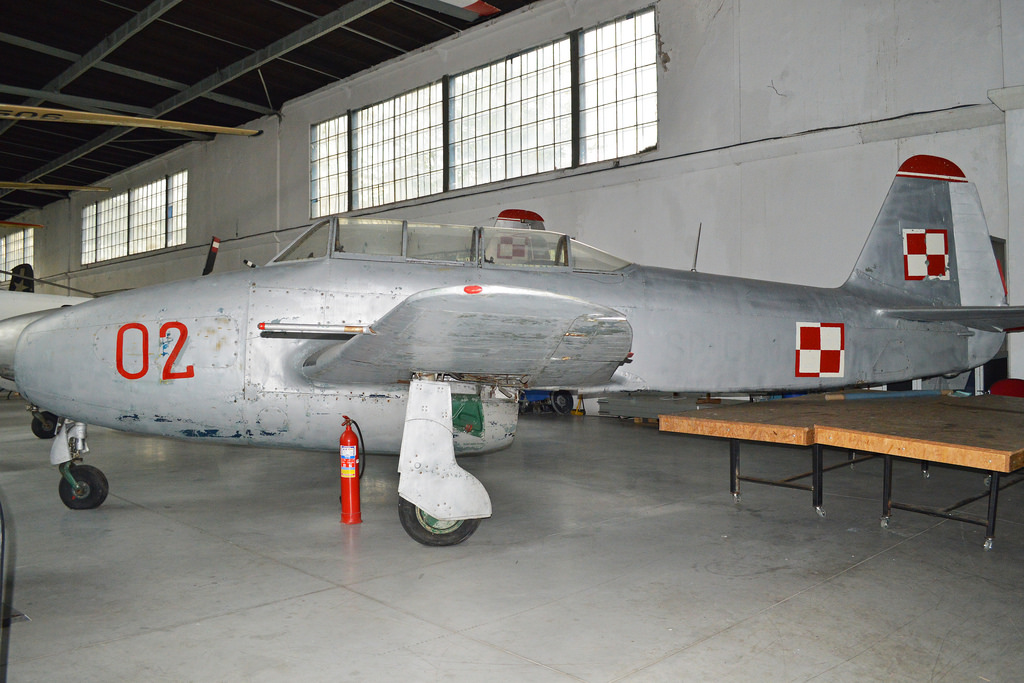 Le Yakovlev Yak-17 (d'abord appelé Type-16 par les États-Unis, puis Feather par l'OTAN) était un chasseur à réaction soviétique , développé
en 1947 à partir du Yak-15 . Il existe une version double siège d'entraînement le Yak-17U ou Yak-17V (Type-26/Magnet). Moteur
Toumanski RD-10 A , vitesse maximum de 748 km/h , plafond 12 750 m , rayon d'action maximum 395 km .
Décollage avec un cran de volets . attention au début du roulage , correction au palonnier nécessaire . Réglage trim pendant le vol .
-Touche 1 : Moteurs .
-Touche 2 : Feux de position .
-Touche 3 : Feux d'atterissage .
-Touche 8 : Blocage train avant .
-Trim : trim .
-Vtol : volets .
English version :
The Yakovlev Yak-17 (first called Type-16 by the United States, then Feather by NATO) was a Soviet jet fighter, developed
in 1947 from Yak-15. There is a double training seat version, the Yak-17U or Yak-17V (Type-26 / Magnet). Engine
Toumanski RD-10 A, maximum speed of 748 km / h, ceiling 12,750 m, maximum range of action 395 km.
Take off with a notch of flaps. pay attention to the start of taxiing, correction to the rudder required. Trim adjustment during flight.
-Key 1: Motors.
-Key 2: Position lights.
-Key 3: Landing lights.
-Key 8: Front axle lock.
-Trim: trim.
-Vtol: shutters.
Specifications
General Characteristics
Predecessor

Mig 15 UTI Polish N°311

Created On

Windows

Wingspan

36.5ft (11.1m)

Length

29.0ft (8.8m)

Height

11.1ft (3.4m)

Empty Weight

17,620lbs (7,992kg)

Loaded Weight

23,336lbs (10,585kg)
Performance
Power/Weight Ratio

1.348

Wing Loading

126.4lbs/ft2 (617.2kg/m2)

Wing Area

184.6ft2 (17.2m2)

Drag Points

4848
Parts
Number of Parts

748

Control Surfaces

7

Performance Cost

2,235
---