In a parallel universe somewhen
His Majesty's Aircraft
Steady Path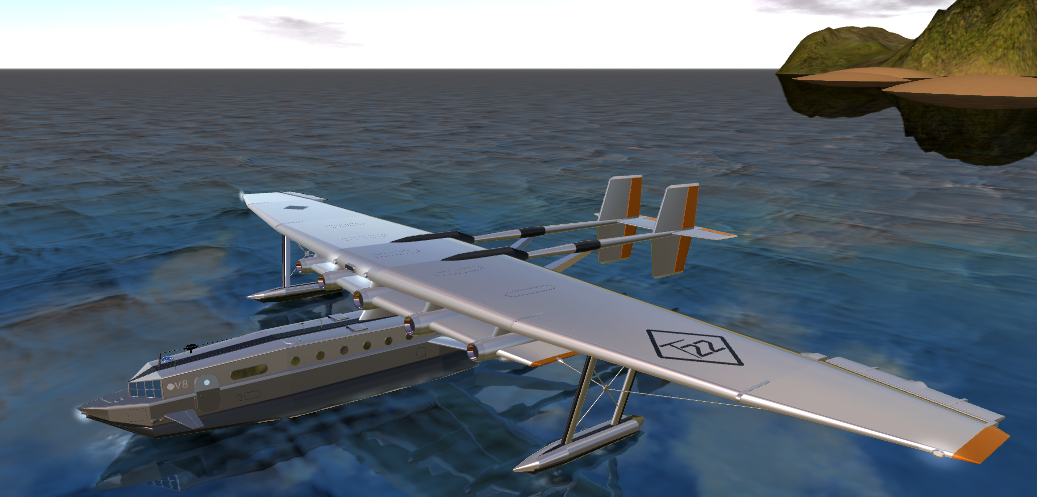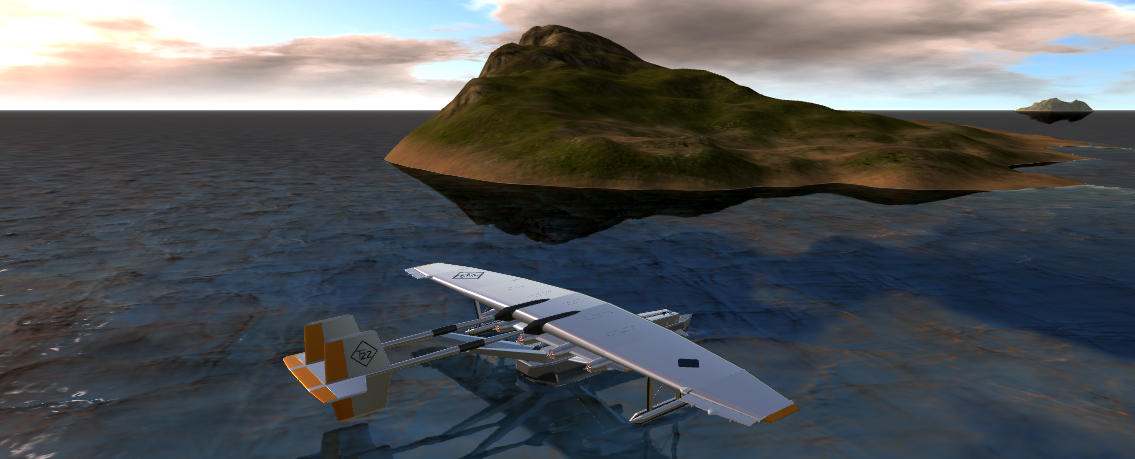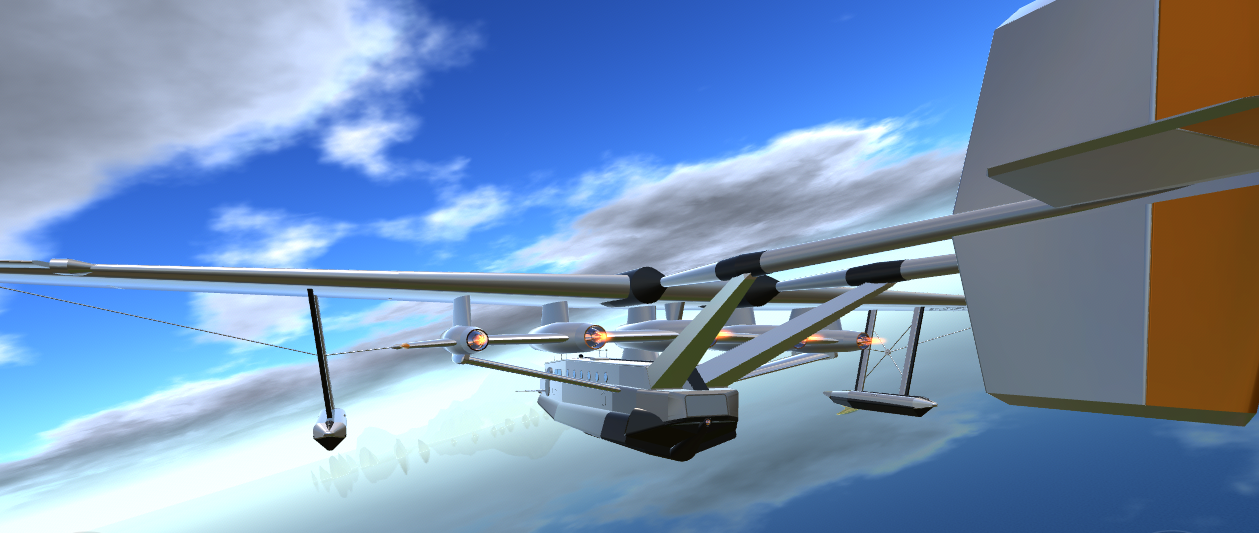 Take-off
AG1 on. VTOL down half way to set canards. Apply full throttle and pull up during take-off run; unstick occurs at 160mph TAS. Once airborne, VTOL centre. Maintain 90% to 100% throttle for climb or throttle back and apply trim as required. Note that pitch authority is strong for take-off and landing; use gentle pitch inputs or adjust throttle and trim while cruising.
Landing
Use 15% throttle for descent and final approach. During descent, VTOL down fully to set canards and TRIM half way down. On touchdown, throttle off; hydrodynamic drag will slow the craft.
Taxiing
AG1 off, AG2 on. Use PITCH for forward and reverse, use ROLL to turn.
Flight Crew
Usually 4: Pilot, Co-pilot, Navigator/Radio, Flight engineer. Extra crew sometimes on board for longest flights.
Cabin Crew
Varies according to mission type.
AG1 Main engines.
AG2 on, AG1 off Taxiing thrusters; use pitch and roll to steer.
AG3 Landing lights.
Built by Shulman Brothers.
Sponsored by Free Hand Progress Group.
His Majesty's Aircraft "Steady Path" joins the 22nd Transport Wing to carry out long distance overwater flights for passengers, mail and cargo. The craft will be stationed at Hub 14 for regular missions to ports that have minimal facilities of their own.
Footnote
The word "overkill" kept popping into my head on this build.....
Based (very) loosely on a picture I saw of a vintage flying boat but (very) heavily Treadified.
Specifications
General Characteristics
Created On

iOS

Wingspan

192.1ft (58.6m)

Length

156.8ft (47.8m)

Height

39.9ft (12.2m)

Empty Weight

-4,734,385lbs (-2,147,483kg)

Loaded Weight

44,158lbs (20,029kg)
Performance
Power/Weight Ratio

16.794

Wing Loading

12.9lbs/ft2 (63.1kg/m2)

Wing Area

3,416.9ft2 (317.4m2)

Drag Points

36990
Parts
Number of Parts

524

Control Surfaces

8
---