I'm back with a new fresh creation:
The MiG-35.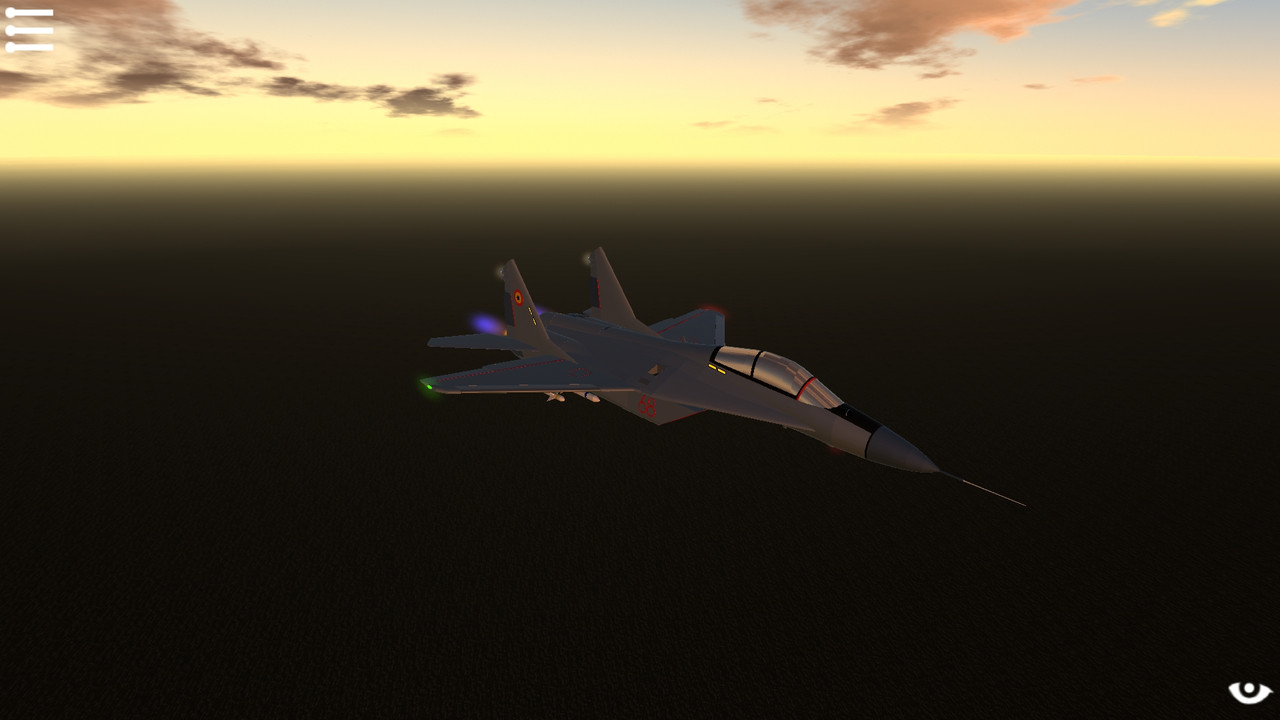 Information:
The Mikoyan MiG-35 Fulcrum-F is a Russian multirole fighter that is designed by Mikoyan, a division of the United Aircraft Corporation. Marketed as a 4++ generation jet fighter, it is a further development of the MiG-29M/M2 and MiG-29K/KUB fighters.The first prototype was a modification of the aircraft that previously served as a MiG-29M2 model demonstrator. I decided to give it Romanian markings and a very colorful drag chute :)
Controls:
*AG-1: Deploys custom airbrake (the airbrake
is mostly for looks)
*AG-2: Deploys drag chute
*VTOL: Controls flaps
*TRIM: Controls flap trim
Features:
--Custom wings with control surfaces ,flaps, slats, and all moving horizontal stabilizer that have roll and pitch input.
--Somewhat realistic handling (Takeoff speeds are in the region of 170 mph) (with VTOL down the approaching speeds are around 200 mph, touch down softly, it's bouncy)
--Custom airbrake
--Custom landing gear with working suspension on the main landing gear.
--Low part count
--Fortele Aeriene Române livery.
Personal note:
I just wanted to thank BogdanX and Masters Chat for testing, criticism, tips and advice. The overall building technique was originally used by Bogdan and I decided to make my own MiG with a similar technique. I am quite pleased with how this one turned out.
Thanks to Ainanen for user friendly testing.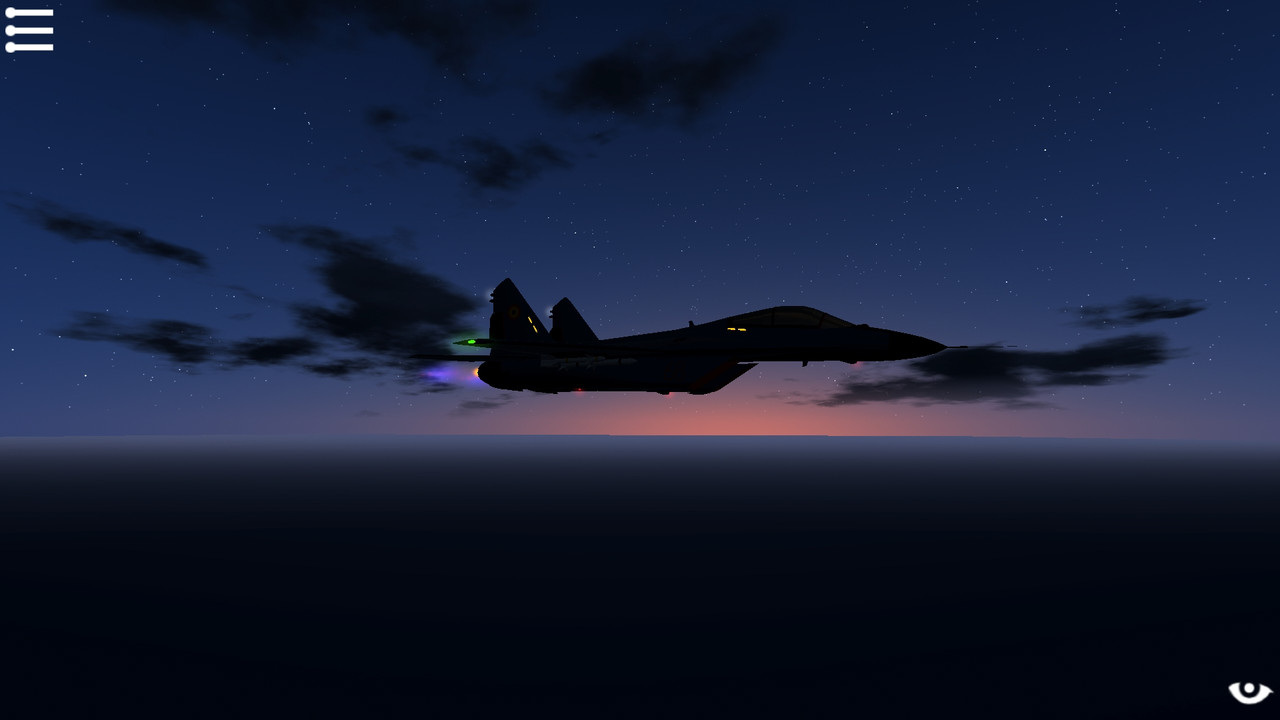 Enjoy Your Flight
Specifications
General Characteristics
Successors

4 airplane(s)

+3 bonus

Created On

Android

Wingspan

43.1ft (13.1m)

Length

63.7ft (19.4m)

Height

17.6ft (5.4m)

Empty Weight

9,262lbs (4,201kg)

Loaded Weight

26,985lbs (12,240kg)
Performance
Power/Weight Ratio

4.996

Wing Loading

47.1lbs/ft2 (229.9kg/m2)

Wing Area

573.2ft2 (53.3m2)

Drag Points

12653
Parts
Number of Parts

345

Control Surfaces

8
---